Stock this cognac: Drouet VSOP Cognac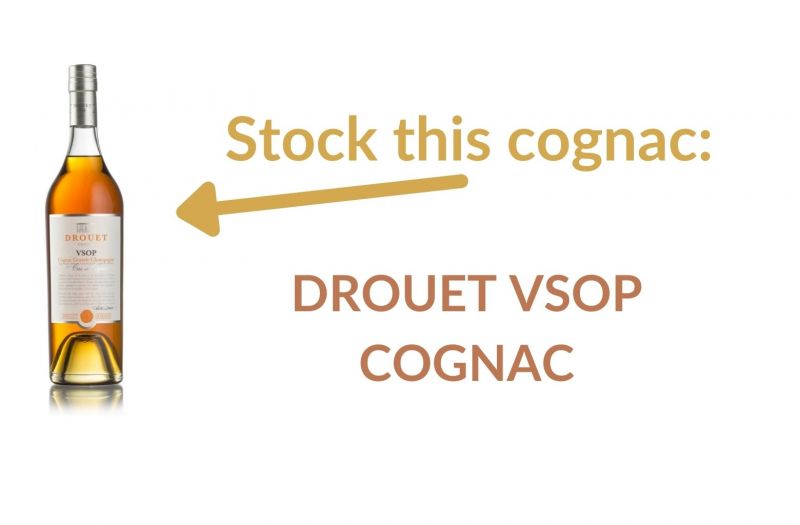 16/02/2021 This cognac has been selected by bartenders for bartenders
Bartenders Business brings you the 'Stock this Spirit series for 2021'. As we reopen our restaurants and come out of the coronavirus pandemic, bartenders are encouraged to check this Cognac and add it to their bar menus as and when the on-premise business bounces back.
This Cognac has been selected by bartenders for bartenders using this judging process.
Details about this Cognac:

Drouet VSOP Cognac, Source: Bartender Spirits Awards
Review from the 2020 Bartender Spirits Awards:
Points Scored: 98 points
Medal won: Double Gold
Tasting Notes:
Rich and flavors of nutty tones.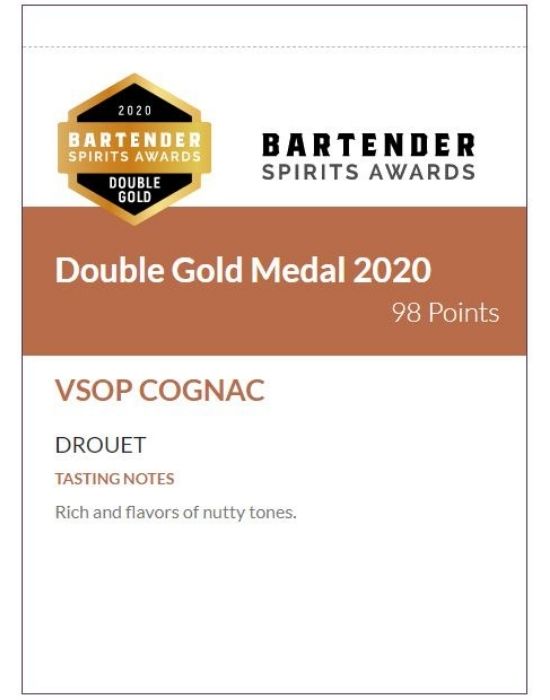 Drouet VSOP Cognac, Source: Bartender Spirits Awards
Supplier Contact:
You can contact Glass Revolution Imports for samples and pricing.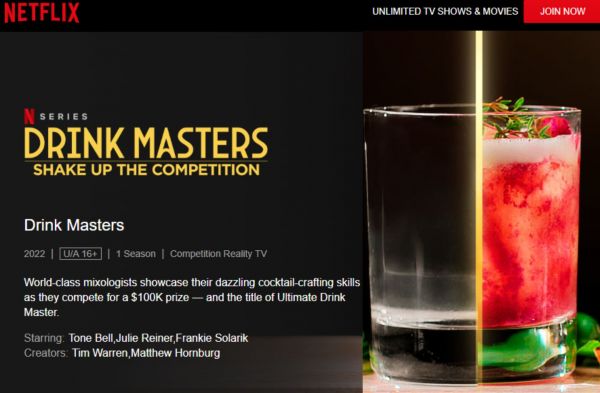 News
Alex Velez who recently starred in Netflix's Drink Masters will join the 2023 Bartenders Spirits Awards judging panel.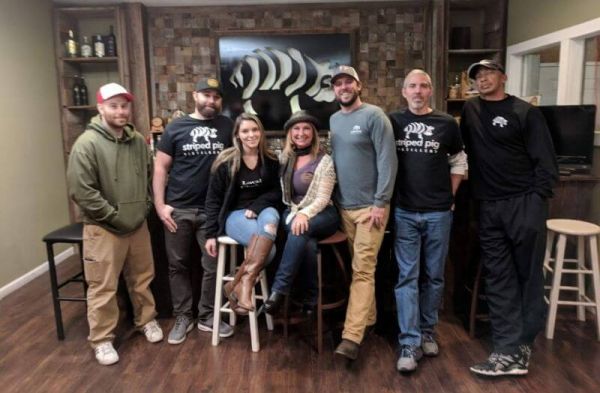 Suppliers Spotlight
Striped Pig Distillery is the spirit of Charleston and they have fought hard to keep this spirit alive through 2020's pandemic.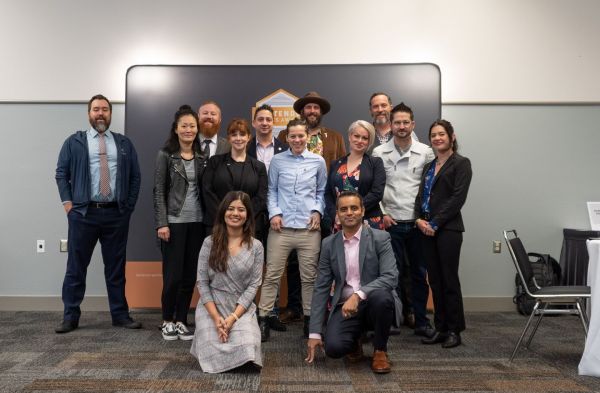 News
Bartender Spirits Awards registrations shall be closing on 20 July 2020. Final Call To All Spirits Brands Looking To Grow Their On-Premise Distribution.
South San Francisco Conference Center, 255 South Airport Boulevard, South San Francisco, CA 94080, United States.
South San Francisco Conference Center, 255 South Airport Boulevard South San Francisco, California