A Bartender with a Passion for Fitness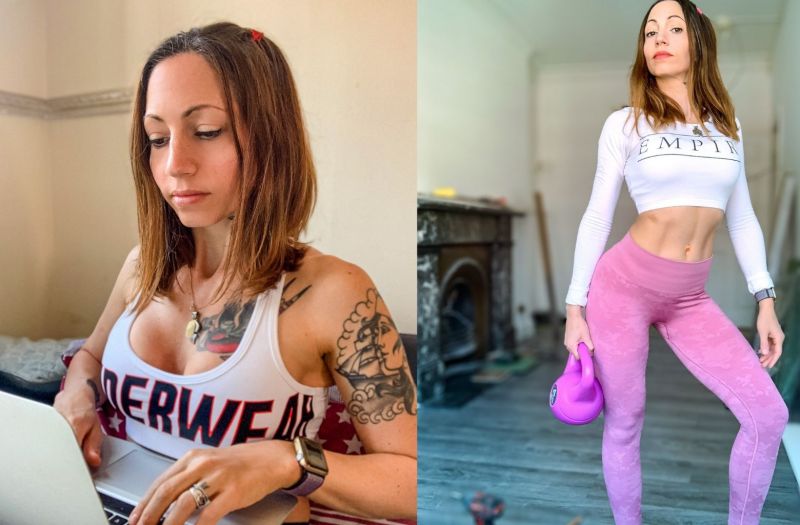 03/02/2021 Bartender and fitness coach Aurelie Montana tells us what it takes to be a great bartender, especially in these times.
"I am driven by my passions. I just follow what thrills me and what resonates with me. That is why I have chosen the bar and hospitality Industry. Another strong passion of mine is fitness and nutrition. Those passions are a part of me" - Aurelie Montana, Bartender, and Fitness Nutrition coach.
Born in France, Aurelie Montana began her career in hospitality as a front desk agent at Hotel Metropole in Monaco and then at Hotel de Paris in Saint Tropez. Over the years, as she realized her passion for the bar trade, Montana went on to work as a part-time bartender at the Kube Hotel. Her journey as a bartender took her to establishments in London such as Corinthia as Head Bartender, and D&D London, where she was Assistant Bar Manager.
Along with being a stellar personality in the bar world, Montana is also a fitness and nutrition coach at INK and FIT [which she founded!]. Bartender, fitness coach, and a judge at the 2021 London Spirits Competition, Montana is known for turning her passion into her job.
Why did you want to become a bartender?
"I was working in hospitality, and my desk was in front of the bar of the hotel. I could not explain why but I was really attracted by the bar. I was always looking at it and dreaming of working behind the bar. I thought I could never do that because my education and working experience were totally different. I felt like I was missing something. That desire to work as a bartender was so strong that one day I just decided to do it anyway.
I studied by myself as much as I could, reading about everything from spirits, distillation, history of alcohol, cocktails, recipes, history of cocktails. The more I learned, the more passionate I became about the trade. Later on, I started applying to bars, and I will never forget the bar that gave me a chance even though I had no previous experience. I am still thankful to Bar Amiral in Cannes and the team that became my heart and family. Since the first day I worked with them, I knew that was what I wanted to do. The funny thing is that afterward, I learned that my grandfather was a bartender all his life. So maybe that could explain the reason why I was attracted to the bar without knowing it. It's in the gene, maybe."
According to you, how has the role of a bartender evolved, especially during the Covid wave?
"According to me, a bartender has multiple roles. Some of the most important ones are welcoming their guests, making them feel comfortable, listening to them, anticipating their needs, creating a link with their customers, and making their guests feel special.
A bartender is the soul of a bar, just like the bar is the soul of a bartender. If you work with love and passion, you pass it through to your guest, and everything becomes natural. A bartender also has to be sure that his/her customer is safe: it could be by checking allergens, age of the guest, being alert if the guest is drinking too much, etc. Right now, with the Covid restrictions, we need to be sure that all safety measures are applied.
A bartender also has a social role. The guest that sits at the bar usually wants a friend to talk to. I think it is more important now than ever to be there for your guest. With all the restrictions, people are feeling more isolated and alone. Mental Health is more present now than before. Sometimes, just listening to someone can help more than you imagine.
I chose this job because I love to communicate with other people. I like to meet people from across the globe, listen to stories, tell stories, share moments, create moments, and give a wonderful experience with the drinks we make and connect with the guest at that moment. Bartenders, we create a unique story."
What are some of the most important skills for a bartender to have?
"I think a bartender has to be patient, passionate, organized, pro-active, a good listener and should be able to anticipate the needs of their guests. A bartender should also listen to mentors in the profession who share their experience and teach new things. It's also important to have good communication skills, be hard-working, flexible, not easily offended, competitive, and able to transmit a legacy to a new bartender.
A bartender also has to be humble, curious, and stay hungry to always learn about everything, spirits, history, new trends, techniques, etc. The things you get to learn at the bar are endless. I think a bartender has to be talkative and have a sense of humor and able to stay positive and in a good mood no matter what and be able to resist the pressure."
What do you look for when planning to buy spirits for your bar?
"It depends on the place, but I would say good value for quality and money."
What cocktails and drinks trends do you see in 2021?
"I think in the beginning to mid of the year, with all the current restrictions, people will want to have pre-mixed bottled cocktails delivered at home. Bars are making classics of craft cocktails for delivery."
What's the best part of your job?
"I think the best part of my job is that it is not a job. It is my passion, and I don't feel like I go to work."
If you had to pick one brand as your personal best, which would it be and why?
"I have hesitated a lot about this question. There are so many that I would choose for different reasons. But I would say Beluga because I love their values and the spirit of the brand. It is a vodka created, not made. They pay attention to the quality and, that is why they chose that logo because it is the purest water, and they want to bring the best quality. Their distillery is in a place where they could find the purest water. They pay attention to details, and each vodka is distilled and filtered with a different method. They give importance to the family and legacy. All those reasons and the quality of their vodka makes Beluga my choice."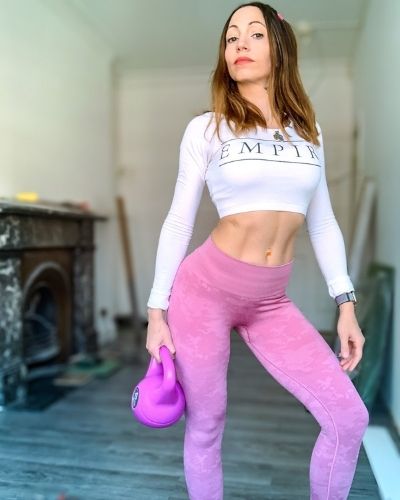 How are you marketing your bar to drive some foot traffic during covid-19?
"In the summer, we created a terrace for takeaways on the outside and, people loved it. It was pretty nice. But unfortunately, we had to close."
Any tips for new bartenders?
"Be patient, be respectful, be curious, learn all that you can, always try to improve, be persistent, be consistent, have fun, and love what you do."
What are some of your favorite places to drink in London?
"I love Nightjar and The German Gymnasium for their creativity and Radio Roof Top in the summertime. I also like LakiKane for their Rhum distillery and The Mirror Bar in the Landmark Hotel for its intimate and cozy atmosphere. I also love Mr. Fogg's House of Botanicals for their incredible selection of gin and their amazing craft cocktails."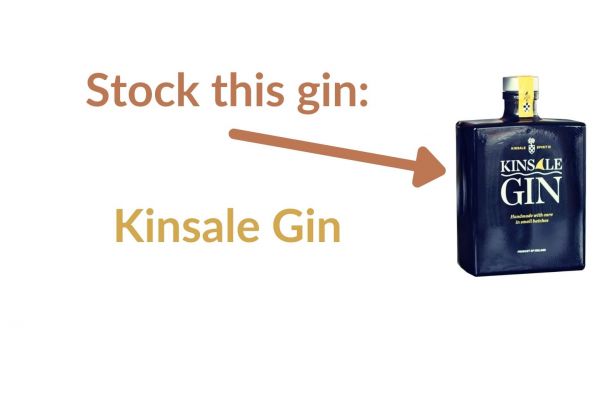 Suppliers Spotlight
This gin has been selected by bartenders for bartenders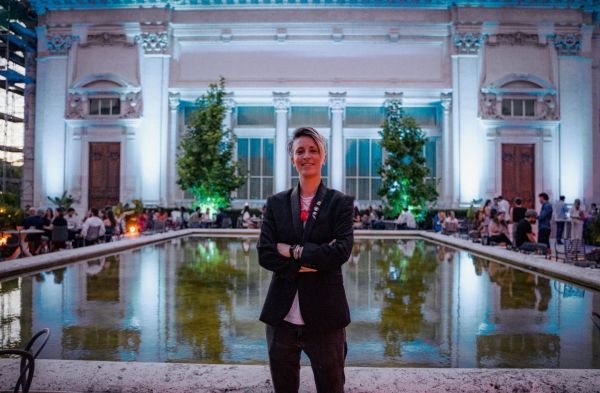 Interviews
Federica Geirola shares her experience on making RocketMan while working as Bar Manager for Cosmic Bar, Valle Giulia.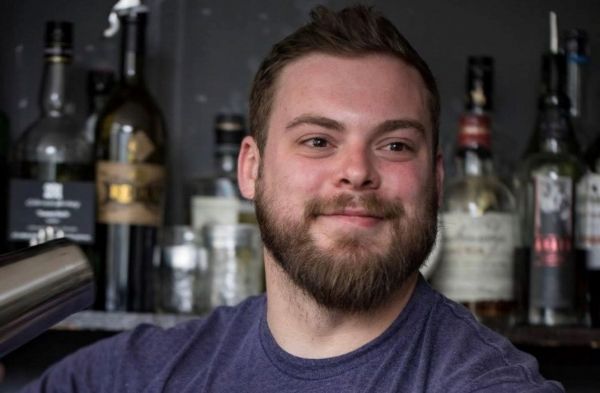 Interviews
Bartender at Clark Street Ale House in Chicago, Chris Cleary dives into his passion for bartending and how he works with brands to move products.
South San Francisco Conference Center, 255 South Airport Boulevard, South San Francisco, CA 94080, United States.
Register Now