South Carolina's Distillery of the Year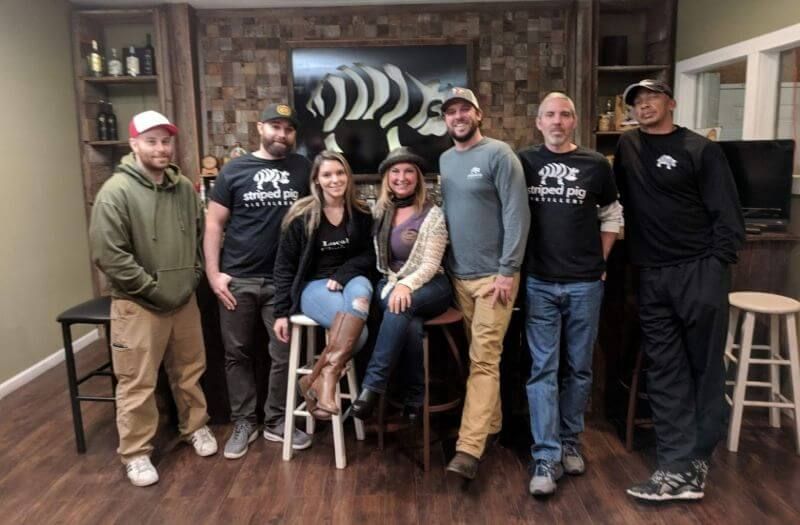 26/02/2021 Striped Pig Distillery is the spirit of Charleston and they have fought hard to keep this spirit alive through 2020's pandemic.
Striped Pig Distillery was the first distillery to open up in Charleston, South Carolina since the prohibition. From its name to its pet pig & mascot Jackson, to a custom-built distillery, and even its tradition, Striped Pig Distillery is a cask full of uniqueness.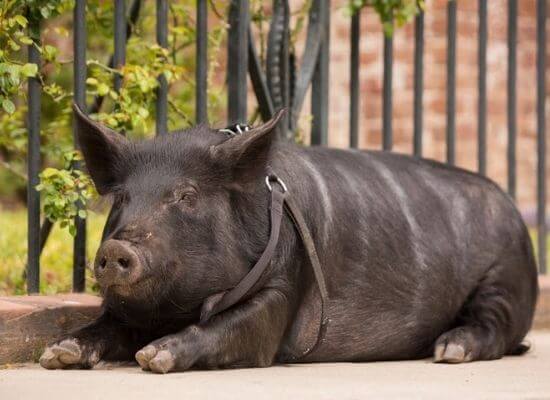 Jackson, Source: RHS Distillery
The female-owned, family-run distillery has successfully customized everything in the distillery to their liking to deliver the best spirits for your taste buds. The top-of-the-line machinery was designed from beginning to end by distillers and founders Johnny Pieper, Jim Craig, and Todd Weiss. Not only did they design every aspect of the machinery, (on a cocktail napkin at that!) but also put it together themselves. With owner and CEO Paula Dezzutti at the helm, Striped Pig Distillery creates exceptional, award-winning spirits in partnership with Local Choice Spirits.
At the 2020 Bartender Spirits Awards, the distillery's Forever Whisky took home a gold medal, while Boone's Bourbon earned a silver. Their Local Choice Lime Tequila and Bar Chixx Whisky were both awarded a bronze medal.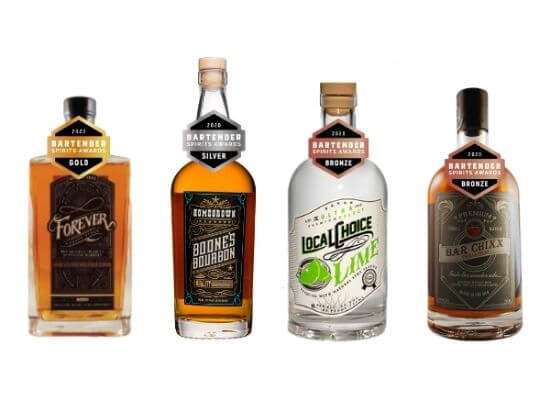 Winners at 2020 Bartender Spirits Awards, Source: Bartender Spirits Awards
Striped Pig Distillery is also known to be a 'must-visit' destination in Charleston. We spoke to Paula Dezzutti, who gave us insights into how the team is navigating through the Covid wave, especially with their distillery tours currently shut down.
How was 2020 going before Covid-19?
"We were off to a great start in 2020 before Covid-19 hit in March. We've been awarded South Carolina's Best Distillery in the past, and we are consistently ranked on yelp as "one of the best things to do while visiting Charleston", so we were doing well and continuing to provide tours and tastings for both locals and visitors alike."
How did you respond as a business to the lockdown in terms of managing teams and furloughing staff?
"Being a family business, it was even more important for us to be able to keep our entire team employed throughout this pandemic. We closed down for tours, but since then, we have been deemed as an essential business because of our sanitizer production. We were able to take extra precautions and still have some of our team on-premise distilling and bottling out products. The rest of our team was able to work from home throughout this pandemic."
How have you found the various teams working from home – any challenges and how did you overcome them?
"Zoom has been a huge help for our team working from home! Again, being a family business, we are all used to working closely together and communicating with each other. Setting up weekly team calls has been helpful to make sure we are all on the same page with all of our products and marketing efforts."
[[relatedPurchasesItems-31]]
Which areas of the business have been most impacted and how have you responded?
"Our tours and tastings were definitely the most impacted due to the pandemic. We closed down to the public for tours and tastings for months, which is a big revenue source for our company. The summer is usually the busiest season in Charleston due to tourism, and this completely came to a halt in 2020. We responded by allowing pick up of bottles, in the beginning, using an online ordering system. When we felt it was safe, we opened up for private tours only for visitors to come and see us without taking unnecessary risks. We also pivoted and started creating hand sanitizer. We even partnered with local breweries to take their expiring beer and turn that into sanitizer. The community aspect that has come from this pandemic has truly been inspirational. We were then able to sell and donate to local food banks and hospitals to give back to the community that has supported us since we opened in 2013."
How were your online sales during the lockdown and what lessons have you learned?
"Selling spirits online has always been a challenge for us as there are very few states that allow direct-to-consumer shipping. We had just started using a new online retail store for our spirits at the beginning of 2020 so we still had kinks to work out with that and find the right marketing strategies, but we definitely saw an increase in online purchases in 2020 as we weren't really doing any online sales before last year."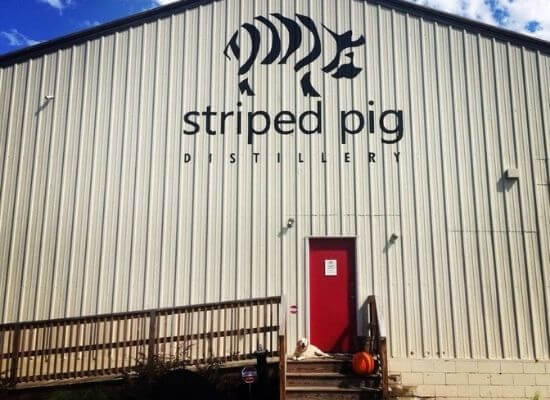 Striped Pig Distillery, Source: Striped Pig Distillery
How about the on-trade? What steps have you taken to keep in contact and support your customers?
"On-premise sales definitely slowed down for us in 2020 due to bars and restaurants having to close. This trickled down to our distributor also being less willing to pick up any of our new products. We've done our best to offer incentives and have tried to support our customers in any way that we were able to."
What changes have you seen in the on-trade since the lockdown has been lifted?
"Slowly but surely, we have seen on-trade pick back up since the lockdown was lifted. South Carolina, where we do most of our business, has been more lenient than other states in terms of bars and restaurants being allowed to operate and serve spirits. In that regard, we have been lucky as we didn't lose our on-premise sales entirely, but we do believe there is more hesitancy than there was in the past when it comes to picking up new products."
What have you done in terms of online tastings and Zoom events? Has this been effective?
"We haven't done any online tastings in-house, although we have participated in several groups like Yelp in Louisville and others, which was definitely different, and a fun way to get to talk to our customers since they weren't able to come and see us for tastings in person. Outside of virtual tours, once lockdown ended, we switched from our regular public tours to offering small group private tours only so that only one group is in our distillery at a time. We are still continuing with this method now as it has been effective and feels like a safer option for our team as well as our customers."
What lessons and opportunities have you learned for the future in terms of how you do tastings and events?
"We definitely are looking forward to normal times again when we can host fun events at the distillery like we used to. We would also like to consider expanding and offering outdoor space as this has been such a popular option at restaurants and other distilleries in the area."
What are your thoughts on what might happen over the next six to 12 months? Are you optimistic or pessimistic?
"We are definitely optimistic about the next six to 12 months. Looking at our year-end from 2020 we actually were slightly ahead of our 2019, which feels incredible with how challenging of a year it was. We also had some incredible things happen for our brands, like our Boone's Bourbon being named as one of the top 6 bourbons in the world in Forbes Magazine. We are optimistic that if we were able to grow through a global pandemic that we will continue to grow as the world slowly returns to normal, and we definitely can't wait to see that happen."
What will be the key factors that you need to get right that will determine your success in 2021?
"We would love to develop a few more incredible products in 2021 and focus on growing our visibility both locally in Charleston and around the country."
What is your strategy to grow distribution in 2021?
"We would love to work with our current distributors more and hopefully have them pick up more of our products. We would also like to continue working on on-premise sales and menu placement in 2021 once bars and restaurants are fully operational."
---
About Bartender Spirits Awards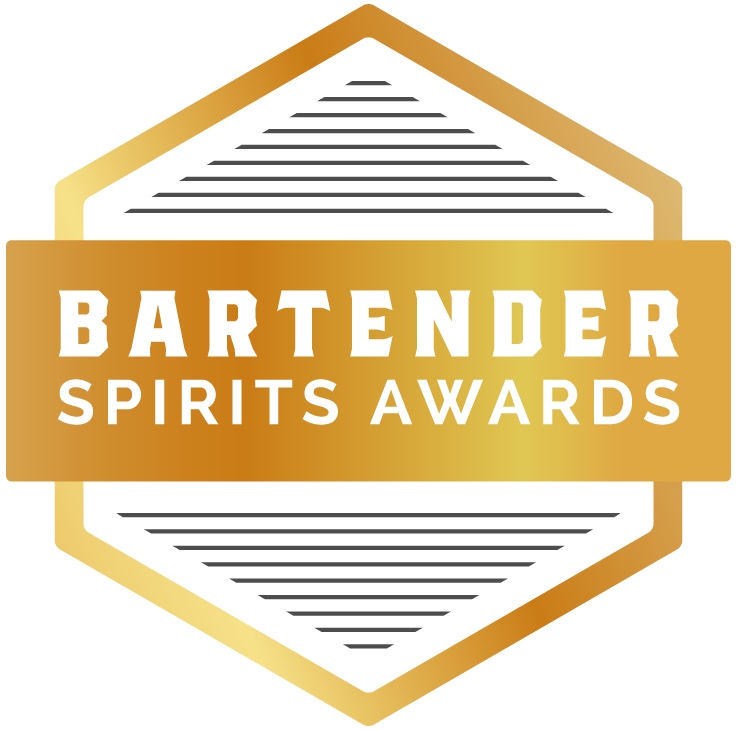 Bartender Spirits Awards gathers the top on-premise buyers, bar managers, and bartenders who have a direct influence on the US on-premise market.
Grow Your On-Premise Brand Presence In The US Market by put your spirits in front of them and get rated by Mixability, Balance & Versatility, Price, Packaging, and Taste, Mouthfeel, & Finish. Registration Portal is now Open.
Deadline For Submission Is Approaching Fast
Leading spirits brands from around the world now have an opportunity to grow their business and gain the attention of top on-premise buyers, Bar managers, bartenders, and influencers within the U.S. on-premise industry. Time to submit your spirits in the 2021 Bartender Spirits Awards.
KEY DATES
Special Pricing ends on March 31, 2021 ENTER NOW
Warehouse Closes For Samples: April 23, 2021
Judging: May 17, 2021
Winners Announced: May 31, 2021
FEE SCHEDULE (Per Spirit)
$145 - Special Pricing - Now till March 31, 2021
$165 - Regular Pricing - April 01, 2021 to April 20, 2021
Quantity Discount Now Available
3 to 9 entries: 10% discount
10 to 14 entries: 15% discount
15 or more entries: 20% discount
(Price in USD)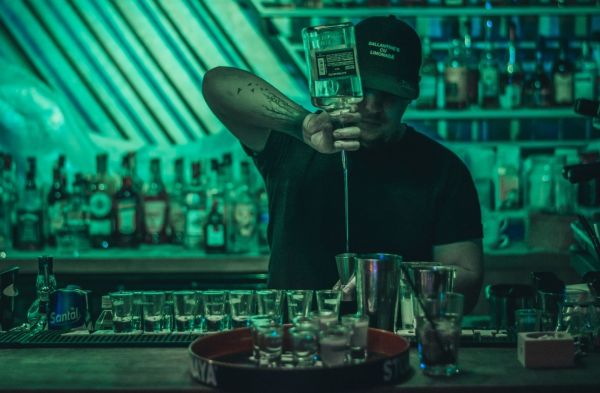 Insights
Cocktail making might seem mixing a vodka and tonic, but it's much more than that.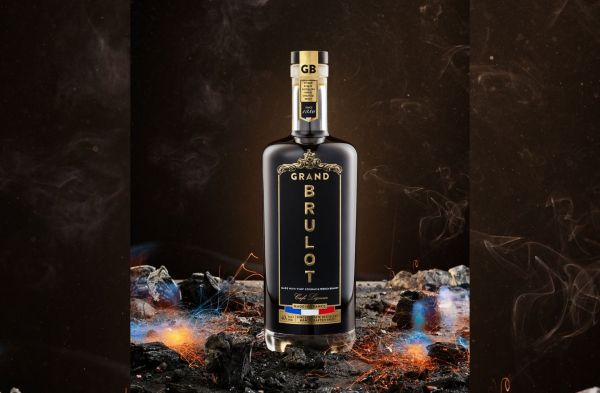 Suppliers Spotlight
An innovative take on an 18th century French tradition and a homage to a legendary New Orleans cocktail, Grand Brulot French VSOP Cognac Café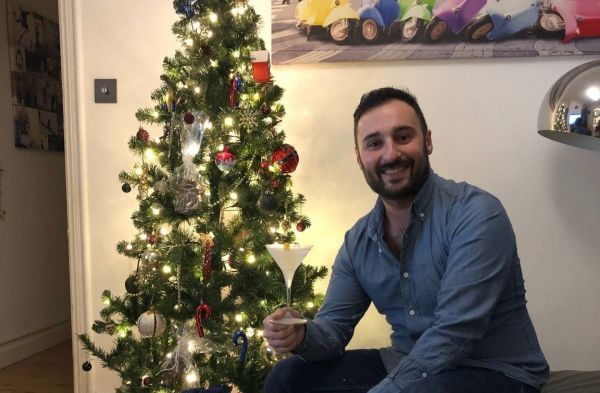 Interviews
Enrico talks about how he picks spirits for the Dukes Bar and the support programs that work well.
South San Francisco Conference Center, 255 South Airport Boulevard, South San Francisco, CA 94080, United States.
Register Now