The key is just to be Patient and Persistent- Says Mitchell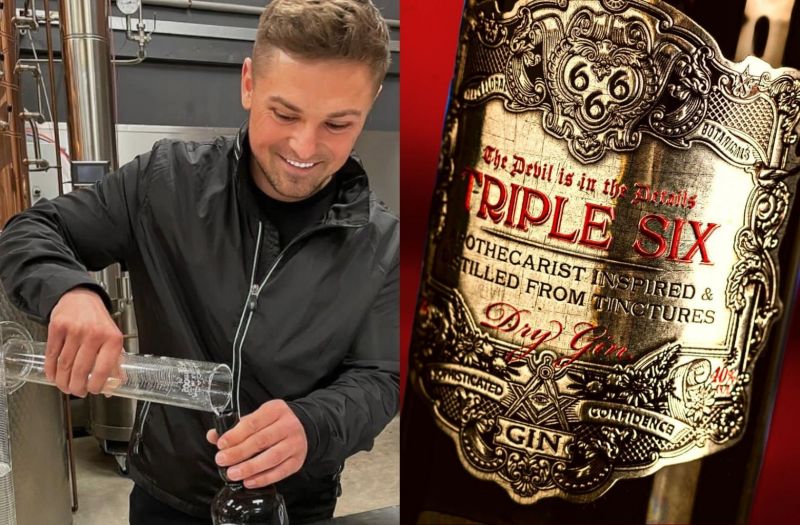 30/05/2022 Mitchell Carr, Founder of Triple Six Dry Gin talks about his idea behind starting Triple Six and about his plans on growing the brand in the coming years.
After completing his bachelor's in Biomedical Sciences, from Northumbria University in 2020, Mitchell Carr started working with his father in the construction industry. During the 2020 lockdown, he invested his time in his true passions, and that's when Triple Six Gin was born. Mitchell is now on a mission to take over the beverages sector. Triple Six is currently serving drinks in more than 50 hotels and restaurants, including some of London's most exclusive establishments. It has also received several major awards, including gold at the London Gin of the Year competition and double gold at the China Wine & Spirits Awards.
[[relatedPurchasesItems-31]]
Hi, Mitchell Can you tell us a little about yourself and your background? What got you interested in the distilling industry.
I began to develop a love for fitness and nutrition when I was unhappy with my life and appearance in my late teens, but I also liked to go out and enjoy myself and drink alcohol so I decided to research on lower-calorie beverages that would not hinder my progress as much when I did go out and drink alcohol. I developed a strong interest in how gin was made and what went into it. I studied biomedical science at Northumbria University and took some of the knowledge I learned during my time on that course to develop my recipe over a 6 month period in the lockdown. I then took my ideas to Simon Smith the CEO of SAS Global Drinks who helped fine-tune the recipe and has also become a very good friend of mine.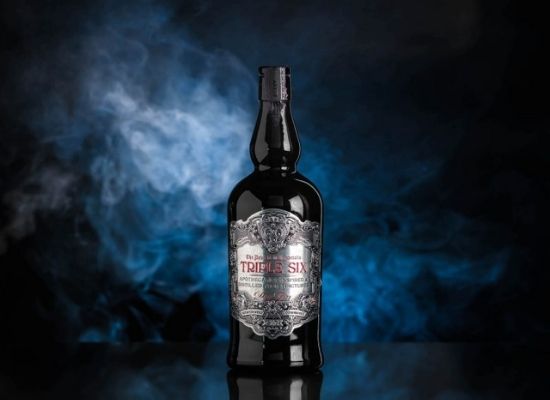 Image Source: triplesixdrygin
What was the idea behind starting Triple Six Dry Gin? What were the first steps you took to set up your business?
I wanted to create something abnormal in a crowded market where most brands are very similar, that could be placed on a shelf anywhere from Northumberland where I am from to Dubai, L.A, etc rather than being geographically restricted to a specific area. Firstly I developed a business plan and who my target audience would be and potential competitors. I contacted Hugo Marques at Think Bold Studio based in Portugal where I spent 3 months developing the design with the amazing team at Think Bold who is extremely talented and helpful. Together we sourced materials from the bottle itself to the labels and caps. Once the design had been completed and the liquid was complete I then started planning my launch to market.
What challenges did you face when you first started, and how did you overcome them?
It was very difficult to get any recognition in the early days and to convince people of the quality of the gin. Thankfully I developed some great contacts early on who have helped with sales and we have begun to gain traction in the market now and are growing by the week. We won a handful of prestigious awards in our first 7 months such as Double Gold at the CWSA 2021 Awards, Silver at the ISC 2022, and most recently Gold for both design and taste at the San Francisco World Spirits Competition. This has most definitely helped with recognition and a significant increase in sales. We are also in talks with the U.S to launch Triple Six out there so these awards will definitely help us in that department.
What makes Triple Six Dry Gin stand out from other distilleries? Can you tell us a bit about the production process?
We currently don't have our own distillery at the moment and work with Simon Smith of SAS Global Drinks using the London Dry method honed from 200-year-old working practices. The UK produced single source grain ethanol. The very best quality of botanicals, produced with natural spring water on site. Simon is an extremely talented distiller and has worked with major brands all across the globe and is hugely respected in the industry, all bottles are labeled by hand and carefully packed on a pallet ready to be shipped out to our consumers. Plans are being discussed to develop our distillery in the future which is exciting but for now, our setup works fantastic and we are very happy.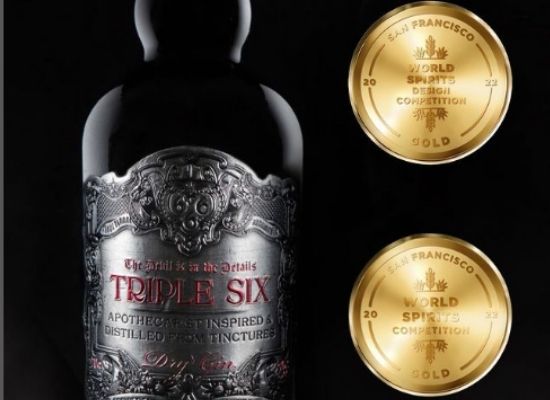 Image Source: triplesixdrygin
Triple six gin is in more than 50 elite venues and hotels across the UK What is so unique about the Award-Winning Triple Six Dry Gin range?
Triple Six has a unique bold name that people tend to remember. Our design/bottle is also very unusual when looking at other gin brands in comparison, so definitely stands out more on the shelf or behind the bar. The quality of the liquid is also exceptional, and we have some prestigious awards now to back this up, so you aren't just taking my word for it! We are in the process of developing further flavors, which we hope to release in 2023.
What do you think about Digitalization, and how are you leveraging it? Has it been beneficial for you?
I definitely believe it helps a lot with our business and makes the business a lot easier to run, whilst I also currently have a full-time job at the moment Monday - Friday 8 am-4 pm in the construction industry. I currently use a fulfillment center that manages my orders, I can access the database through mint soft and send out orders to arrive the following day and use QuickBooks to generate invoices and email them out to customers, so I think without these tools it wouldn't be possible. Also, zoom calls are extremely helpful, especially for overseas calls the to likes of America so I can do business without having to travel as much and take time off work.
According to you, What role do marketing, branding, and story play in overall success?
I believe to have a successful business, you have to stand out from the crowd and do something outside the box. I am lucky to work with Julie Routledge and Faye Wheatley of Retox Digital on a daily basis, who have done a fantastic job so far with marketing and getting the brand out there via social media, and they have also built an amazing website for us.
How do you explore new markets for your spirit and focus on business development?
I am always looking at areas in the market Triple Six could thrive, in and building up a good network in the industry with people who can help make this happen. I think the key is just to be patient and persistent and not get disappointed when people don't get back to you as there are always people out there who can help and have an interest in the brand, it is just a matter of finding the right people to work with and developing small achievable goals rather than aiming too big, too quick.
What is your finest piece of advice for newcomers to the industry?
I would say it would have to be that you should never listen to negativity and find people with who you can work comfortably with who have the same energy and passion as you. Rome wasn't built in a day, so it is much more productive to set small and achievable goals each week and build from there, rather than compare yourself to others and put unnecessary pressure on yourself. The hardest thing to do when starting a new business is to have the guts to do it and put yourself out there, there are a lot of risks involved and I admire anyone who has the courage to go out there and attempt to better their lives, it is a lot easier to stay in the comfort zone but what is the fun in that?
What, according to you, makes a good gin?
I think a good gin is something that is flavorful and complex that you can mix up a bit and either drink over ice or also with different mixers and garnishes to provide a bit more variety which Triple Six definitely does!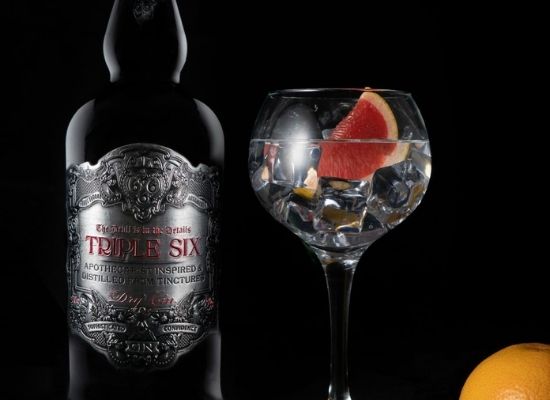 Image Source: triplesixdrygin
What's next for The Triple Six Dry Gin? How do you plan on growing the brand in the coming years, and any goals or objectives?
The next steps for Triple Six would be to continue growing steadily throughout the UK and continue to build up a strong client base and then look into pitching to supermarkets. We are also extremely excited to take the brand over to the U.S as we have built up a fairly strong following over there, who seem to love the story and design of the brand, so can't wait to be able to go on sale over there so they can try our amazing liquid!
Which is your favorite Gin? And How do you like to have it?
My favorite has to be Triple Six. But my second favorite is the joint between Blackpool Rock Gin and Cuckoo Solace as they are both exceptional gins!
Interviewed By Aakriti Rawat, Beverage Trade Network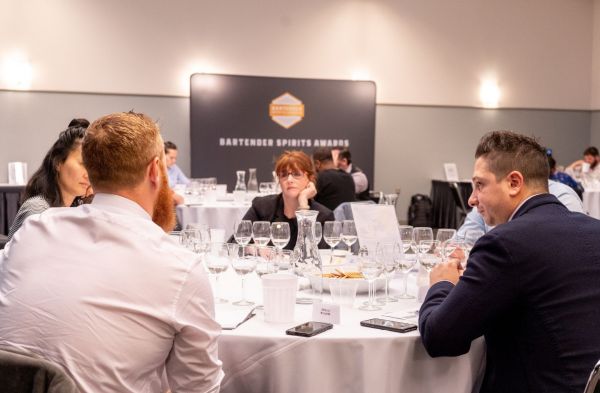 News
Get your spirits brand in the spotlight and shine in front of the leading on-premise buyers of the USA.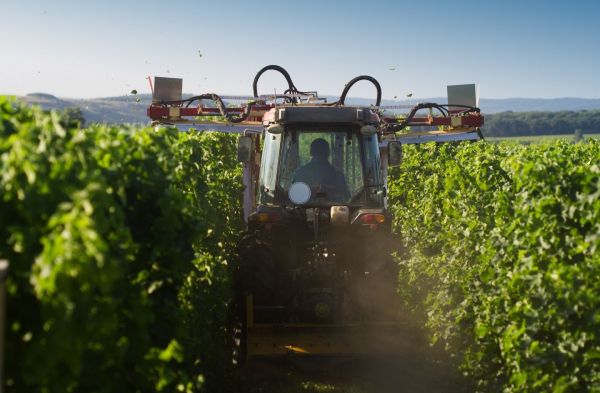 News
The Internet of Drinks will assemble at the 2022 Future Drinks Expo on May 17, 2022, in San Francisco, USA. This is an event that you should not miss.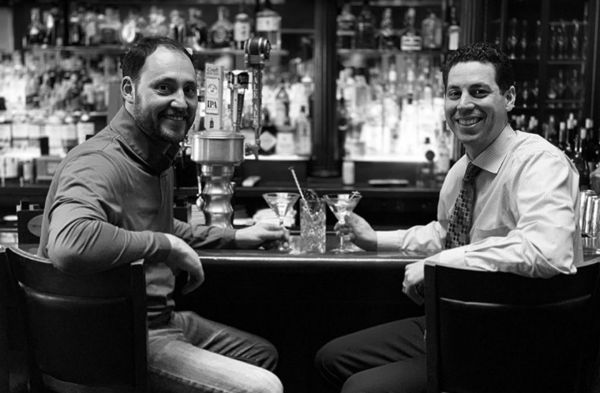 Suppliers Spotlight
Their mission is to upend the perception of gin as a singular flavor profile and highlight the broad range of styles and botanicals in gin recipes.
South San Francisco Conference Center, 255 South Airport Boulevard, South San Francisco, CA 94080, United States.
Register Now