10 Female Distillers Around The World Doing A Great Job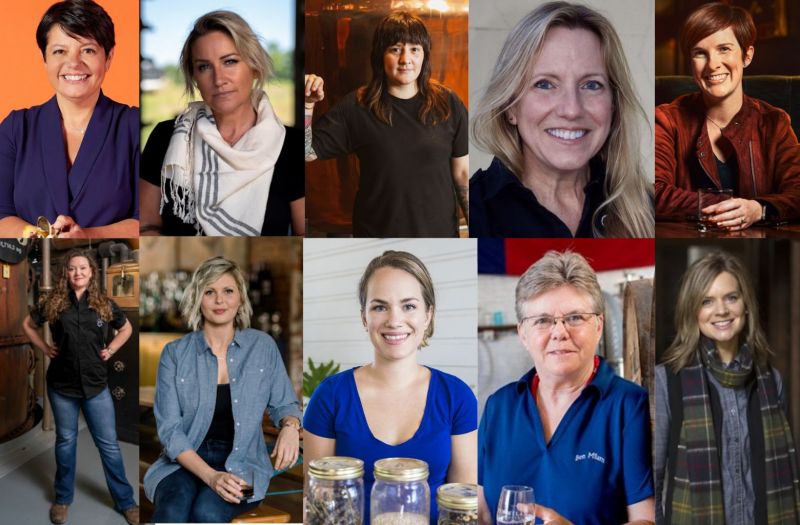 17/10/2022 From brand ambassadors to distillers, blenders, and whisky company founders, women are as important to the future of whisky as anyone else. The article below highlights ten key women making their mark in the whisky industry.
Carole Quiton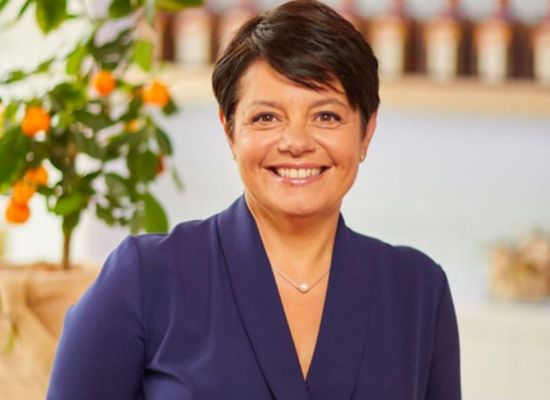 Image Source: Carole Quiton, Master Distiller at Cointreau
Carole has over 25 years of expertise in the beverage industry, having previously spent significant time working for Pernod Ricard. She represents the sixth generation of Master Distillers to uphold Cointreau's unique taste and expertise, which Edouard Cointreau invented almost 150 years ago. The manufacture of Cointreau's precious orange liqueur has been under Carole Quinton's watchful eye since the spring of 2016. She has been monitoring each stage, from ingredient selection to blending to distillation to the finished product.
Jackie Zykan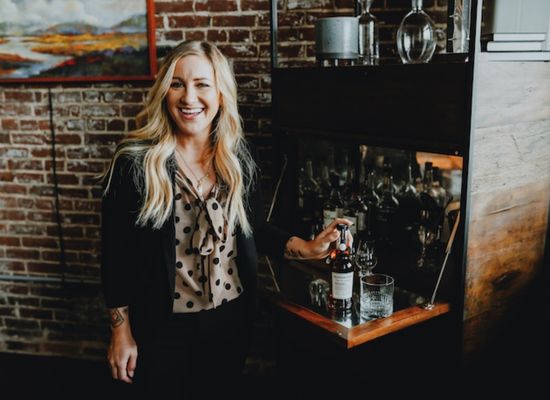 Image Source: Jackie Zykan, Master Blender at Hidden Barn Whiskey
Jackie Zykan worked as a bartender while attending college, where she intended to study medicine. She earned degrees in biology and chemistry but didn't pursue a career in medicine as she had originally planned. As a result, she was hired by Old Forester's Campbell Brown as a beverage director. According to her, Brown was searching for "a voice of someone who not only knew the science behind the process but also could relate to those in the trade." She is now the master taster for Old Forester, in charge of both marketing and product development.
Celina Perez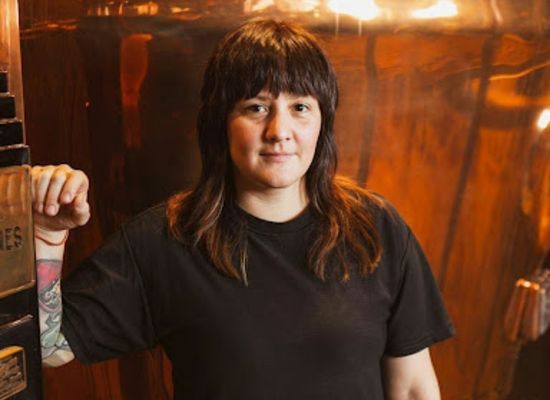 Image Source: The Great Jones Distilling Co.; Head Distiller at The Great Jones Distillery
Celina Perez is the Head Distiller at Great Jones Distilling Co., Manhattan's first legal whiskey distillery since prohibition. With her extensive distilling knowledge, Celina has worked with numerous renowned distilleries and distilled some of the finest spirits. She has exceptional expertise in managing warehouses and handling heavy machinery, pumps, and bottling. She began working behind bars after earning her Fine Arts degree from NYU before securing a microbrewery job, which eventually allowed her to break into the distillation industry. Her craft whiskeys capture the true spirit of New York history by using locally sourced ingredients.
Lisa Roper Wicker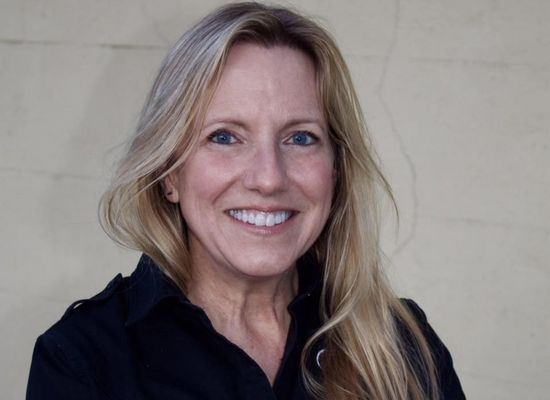 Image Source: Widow Jane Distillery; Master Distiller & President Widow Jane Distillery
Before beginning her career in distilling, Lisa Roper Wicker, president, and lead distiller at Widow Jane began her career in the wine industry. Lisa Wicker is a highly experienced consultant and expert in the spirits sector. Her consultancy work has had an impact on the alcoholic beverages produced at George Washington's Mount Vernon Distillery, the Preservation Distillery in Bardstown, Kentucky, and the Starlight Distillery in Stralight, Indiana. Her two years at Limestone Branch Distillery in Lebanon, Kentucky, gave her a unique viewpoint on whiskey manufacturing because of her history in production and fermentation in winemaking with vineyards like Simmons Winery, Brown County Winery, and White Moon Winery.
Alex Castle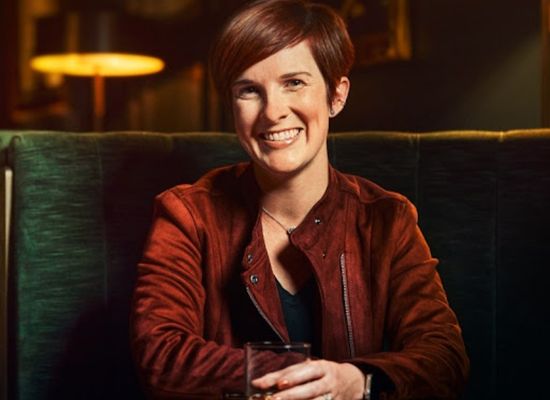 Image Source: Alex Castle, Master Distiller at Old Dominick Distillery
At The Old Dominick Distillery in the center of Memphis, Tennessee, Alex Castle serves as Master Distiller and Senior Vice President. Born in Kentucky, Alex has always been exposed to bourbon and wanted to pursue a career as a distiller in high school. She is the first female head distiller in Kentucky since prohibition in the traditionally male-dominated beverage distillation industry. Before taking a position as Head Distiller at Old Dominick, she served as a distillery supervisor for the industry leader Wild Turkey. She has been working for Old Dominick Distillery since it reopened following Prohibition, and her enthusiasm, commitment, and love of fine craft spirits have helped the distillery's skillfully made spirits more well-known. She not only makes great spirits but also serves as the President of the Tennessee Distillers Guild, a Board Member at the Spirits Hub, and a member of the Craft Advisory at the Distilled Spirits Council of the United States. "A restless experimenter" is how Master Distiller Alex Castle describes herself. As Old Dominick's Head Distiller, Alex played a crucial role in developing the distillery's facilities and creating the first spirits to come off the production line.
Lexie Amacher-Phillips
Image Source: The Jack Daniel's Distillery; Assistant Distiller at The Jack Daniel's Distillery
Lexie Phillips had no idea that she would one day work as an assistant distiller when she began working part-time in bottling at the Jack Daniel Distillery. At least 25 members of Lexie's family have held jobs at Jack Daniel's at various points in their careers. She grew up not far from Lynchburg. Phillips began taking classes in fermentation sciences after receiving her degree in agriculture, which led to her employment at Jack Daniel's. She ultimately arrived there and worked as the distillery's lead operator until 2020, when she was appointed to her current position. She works alongside Master Distiller Chris Fletcher to develop new whiskey recipes in her role, drawing on her extensive understanding of distillery history and the production process. In addition to giving visitors to Lynchburg in-depth distillery tours, she travels as a brand ambassador to host tasting events and brand education.
Marianne Eaves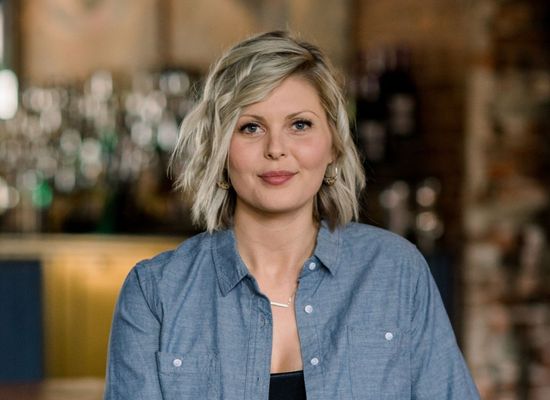 Image Source: Marianne Eaves; Consulting Master Distiller at Eaves LLC
Marianne is a Consulting Master Distiller at Eaves LLC. She studied Chemical Engineering at the University of Louisville, was born in Chattanooga, Tennessee, and grew up in Louisville, Kentucky. She did not waste a minute when offered an internship at Brown-Forman and jumped right into it. She couldn't wait to start and geek out in research and development, learning about scientific experiments and analytical testing. As she shifted to working on production and engineering for their global product range, her academic background helped to optimize processes. She became the first woman to hold the title of Master Distiller with Castle & Key Distillery in Frankfort as a result of her internship at Brown-Forman. Marianne also worked on liqueurs, tequila, and whiskey.
[[relatedPurchasesItems-31]]
In addition to being acknowledged by Forbes and listed in the 2015 Food & Drink 30 under 30 list, Eaves has been referred to as "the Next Generation" of the bourbon industry in Whiskey Advocate Magazine. Being a Master Distiller requires a specific blend of technical expertise, practical experience, a specialized palate, and a commitment to creative innovation. She was honored by Wine Enthusiast Magazine as one of America's Top 40 Under 40 Tastemakers as she stepped into the role of Master Distiller and took on the herculean restoration project of Castle & Key Distillery.
Molly Troupe

Image Source: Molly Troupe; Master Distiller at Freeland Spirits
Molly holds a B.S. in Chemistry with a Forensics specialization from Southern Oregon University and an M.Sc. in Brewing and Distilling from Heriot-Watt University. At the Portland, Oregon-based woman-owned and -operated Freeland Distillery, Molly serves as the Master Distiller and works with a group of talented and creative leaders. The primary focus of Freeland Spirits is the creation of artisan gin and whiskey using the best local ingredients. Molly has been featured for Food and Drinks, the 2018 Forbes 30 Under 30 list. Troupe is a member of the American Craft Spirits Association's board of directors.
Marlene Holmes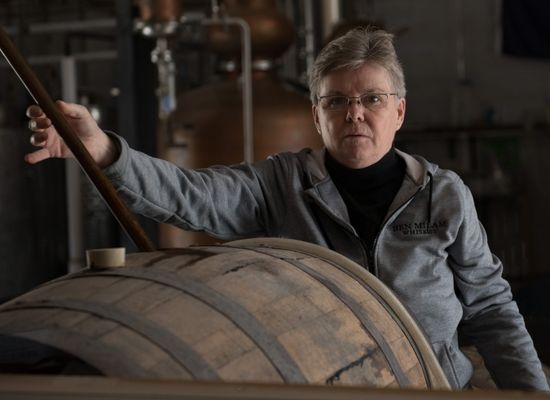 Image Source: Milam and Greene Whiskey Distillery; Master Distiller at Milam and Greene Whiskey Distillery
Prior to becoming the master distiller for Milam & Greene Whiskey in Texas, Marlene Holmes spent more than 30 years working for Jim Beam at the Booker Noe Plant, where she collaborated with Booker Noe, Pam Heilmann, and numerous other professionals. Marlene works on distilling, aging, and blending at Milam & Greene Whiskey. Milam & Greene, a female-owned and -operated distillery, won two gold awards in the San Francisco World Spirits Competition in 2020.
Elizabeth McCall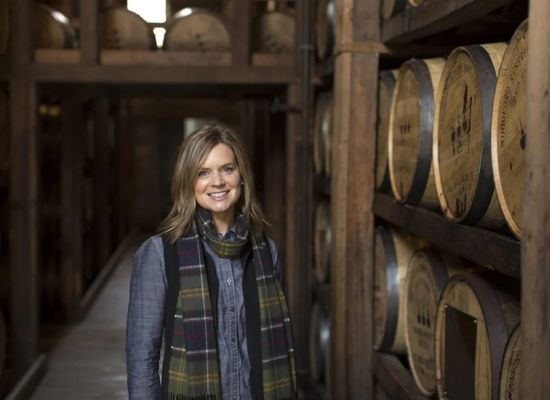 Image Source: Elizabeth McCall; Assistant Master Distiller at Brown-Forman/Woodford Reserve
Since 2009, McCall has been a part of Brown-R&D Forman's Department. He holds a master's degree from the University of Louisville. As the second generation of her family to work in the bourbon industry, Elizabeth McCall, CSS (Certified Specialist of Spirits), Woodford Reserve Assistant Master Distiller, is also one of the youngest female distillers in the country. Elizabeth collaborates closely with Master Distiller Chris Morris and R&D on innovation and the creation of new Woodford Reserve products. Additionally, she personally selects barrels for customers, educates them on the sensory technique, and engages them in one-on-one interactions. She also strives to establish the quality sensory criteria that every batch of Woodford Reserve must meet. Elizabeth loves spending time with her family and horses and engages with her community when she is not using her skills at the distillery.
Article by Aakriti Rawat, Beverage Trade Network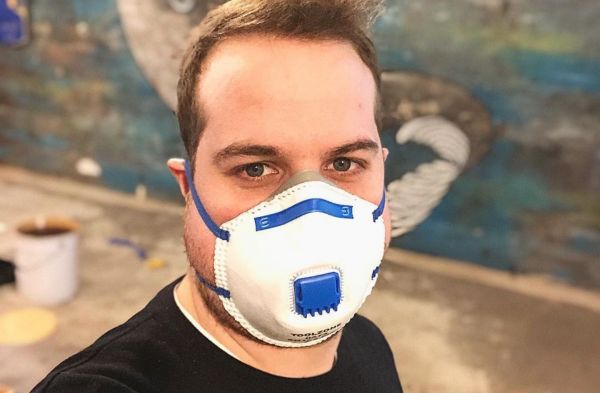 Interviews
Matt Smith, Bar Manager at The Brain Jar in Hull gives us the skinny on how social media helps bring people back to his bar.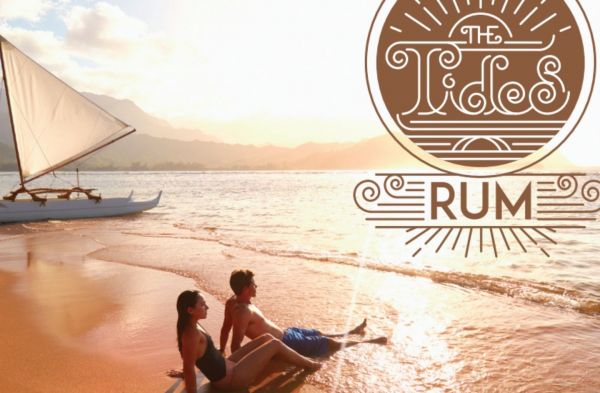 Suppliers Spotlight
Bringing you award-winning hand-crafted spirits with soul!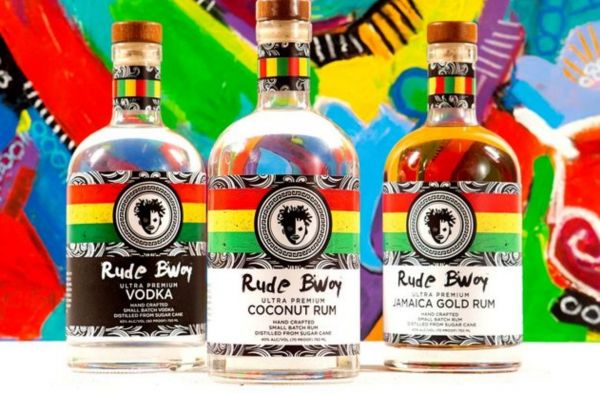 Suppliers Spotlight
A blend of Jamaica, Cuba, and Florida - Rude Bwoy Spirits artfully brings you the "Spirit of the Caribbean."
South San Francisco Conference Center, 255 South Airport Boulevard, South San Francisco, CA 94080, United States.
Register Now