50 Events, Bartenders Can't Miss (Part-2): Grow Professionally and Network with Industry Experts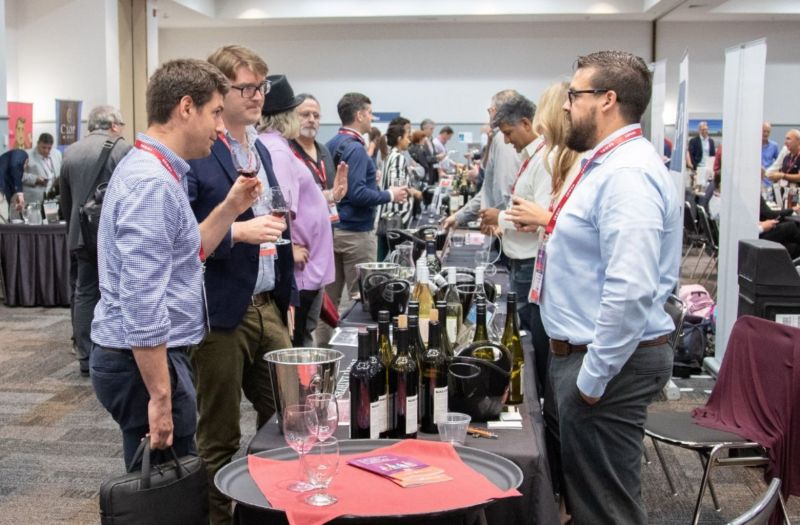 07/06/2023 From Cocktail Competitions to Industry Conferences, Here's a Comprehensive List.
Being a professional bartender is not just about mixing drinks but also about building connections and expanding your knowledge. Attending industry events is an excellent way to achieve both. Whether you're looking to learn about new techniques, and trends, or to network with industry experts, there are countless events available for you. However, it can be overwhelming to decide which ones to attend. That's why we have compiled a comprehensive list of 50 events that bartenders should attend to grow as professionals and network with like-minded individuals. From cocktail competitions to industry conferences, this list covers everything that a bartender needs. So, get ready to mark your calendar.
Here is a list of 50 events for bartenders to attend.
Date: November 11, 2023
Location: Michigan USA.
Regardless of your brand preference, or how you generally enjoy vodka (shaken' or stirred, mixed or neat), Royal Oak Vodka Fest promises to be an exploration of all of your senses as Vodka suppliers from all over the globe for one night only.
Attendees can meet brand ambassadors that will offer their unique descriptions and insight on many different products, and food available for purchase. DJ entertainment and dancing round out the evening in grand fashion, providing entertainment – and Vodka– for all!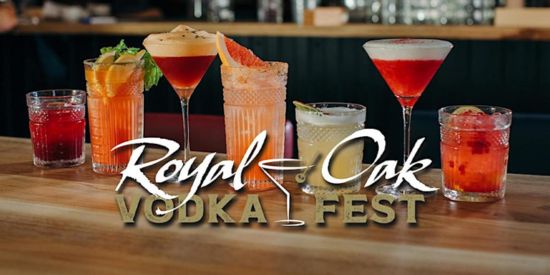 Date: November 15 & 16, 2023
Location: London
The IBWSS UK is only open to drinks trade professionals and has been designed to meet their needs. It is particularly relevant to anyone involved in buying or selling bulk wines and spirits, developing and implementing private label programs, and buying grapes on the open market through contract crushing and manufacturing. Its delegate list includes the top buyers and most influential leaders across the big supermarket chains, discount operators, wholesalers, cash and carries, specialist drinks retailers, major bar and restaurant groups, hotels, event organizers, and businesses looking to buy their drinks in bulk.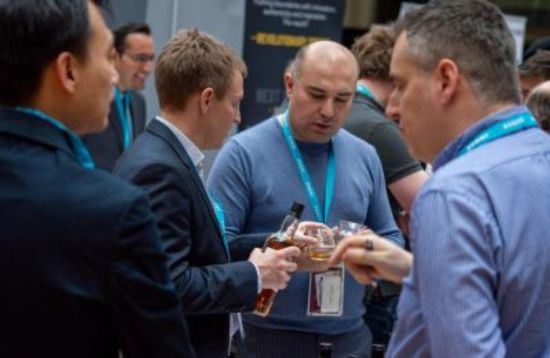 Date: November 15 & 16 2023
Location: London.
UKTT Show brings together sommeliers, bartenders, importers, distributors, retailers, and press professionals of the UK wine, spirits, and beer industry in London for 2 days of buying and selling, networking, and fun — all designed to help participants grow their bottom line.
Meet 100+ exhibiting companies, network with important people, and learn by attending 2 days of conference sessions. Get your tickets and experience UK Trade Tasting.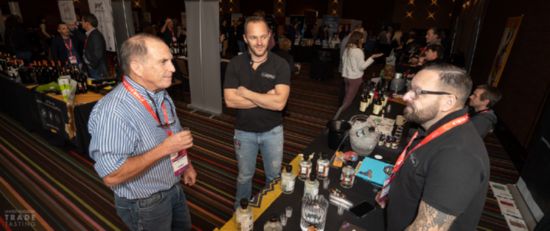 Date: November 17 - 20, 2023
Location: Taipei, Taiwan
The World Coffee in Good Spirits Championship promotes innovative beverage recipes that showcase coffee and spirits in a competition format.
This competition highlights the barista/barkeeper's mixology skills in a setting where coffee and alcohol go perfectly together. From the traditional Irish Coffee (with whiskey and coffee), to unique cocktail combinations.
The final round requires competitors to produce two Irish Coffees and two coffee-and-alcohol-based designer drinks. The highest-scoring final-round competitor will be named the World Coffee in Good Spirits Champion.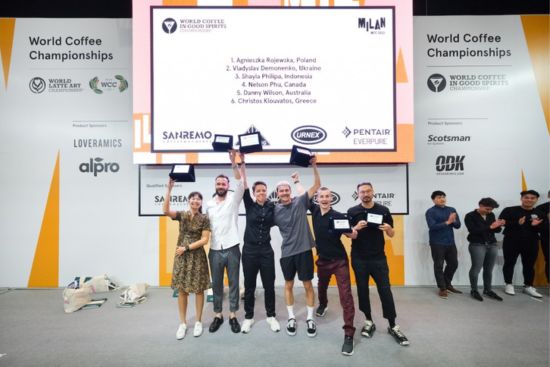 Date: Every Friday & Saturday
Location: Brooklyn, USA
Guided bar crawl with the host(s), exclusive drink specials, and free entry through four venues in Williamsburg, BK. The meeting location was disclosed upon purchase. Our Brooklyn pub crawls are a combination of a party and a bar tour. After checking in at our start time, you'll grab a drink and meet the group for the evening. We then move as a group from venue to venue on a route that has been carefully crafted in advance. Every unique spot we visit offers the crawl exclusive drink specials and/or free entry. You'll meet new people, explore a new nightlife scene, enjoy some great drinks and party hard.

Date: As Booking is available
Location: starts Dublin, Ireland
Irish whiskey has legions of fans scattered across the globe – but if you're not content to enjoy its complex flavors from afar, join us on the ultimate Irish whiskey trip!
We'll introduce you to the passionate distillers and the unique characters of our "uisce beatha" (ishka baa-ha) or whiskey. In between, you can admire the lush landscape, buzzing cities, and warm Irish welcome that comes as part of the deal. If you still can't get enough of our whiskeys, visit Irish Whiskey 360° for an in-depth look at the people, place, culture, and traditions that shape Ireland's whiskey.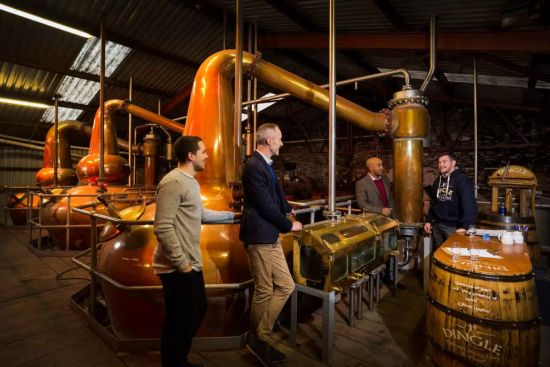 Date: Every Saturday
Location: SOHO or Hackney, London.
London is the home of gin. That's why we have two Gin Journeys in two of the most vibrant parts of the city every single Saturday. On each distinct tour, we tell you all about London's gin-soaked story.
Each Gin Journey is unique. You visit different bars and distilleries, you have a different host and you experience a different area.
The Gin Journey is a Saturday event (apart from special editions). We begin at 13:00 or 14:00 and finish at around 17:30 or 18:30 respectively. Food is available on every tour but not provided. You are informed of your meeting point a week before the event. Let's get Ginny.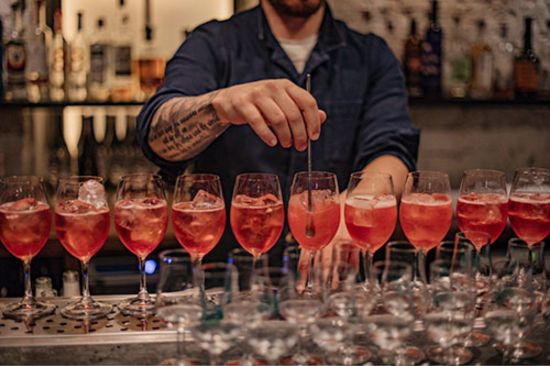 Location: Chicago, USA
Get a closer look into how alcohol flowed through the streets of Chicago! From the "down and dirty" gangster hangouts to the "jackets required" establishments for Chicago's elite, learn what it took for all Chicagoans to get their booze! Follow your guide as they walk you through three iconic Chicago staples where everyone from Chicago's most notorious gangsters to our most respected members of high society became "Scofflaws". On this tour, you'll learn how much things have changed and yet have very much stayed the same, with some hidden-in-plain-sight gems along the way!"
Drinks and food are not provided by the tour nor are they required. Anything ordered is at the discretion of the guest. Cheers!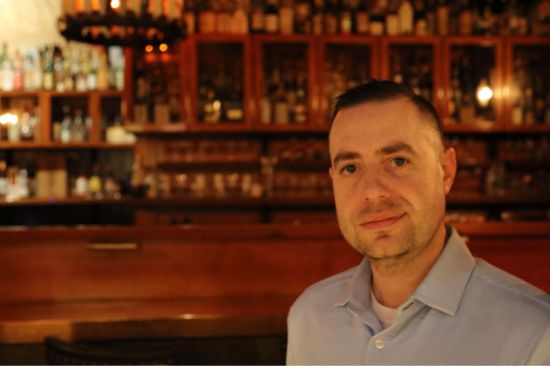 Submit your most creative cocktail, win the Local Final, and represent your country at the Global Final! Be considered one of the best bartenders and baristas in your country, get recognition and media coverage and win a ticket to the Global Final in Madrid. This is a unique opportunity to get your name out there and take a place at the top of the national scene. The winner will receive a prize worth €3,000* and international media coverage worth €1,000. The winner will also become part of the global jury in the next edition and be invited to participate as Licor 43 guest bartender in international events throughout 2023.
The BACARDÍ Legacy Cocktail Competition aims to challenge bartenders from around the world to find the BACARDÍ rum cocktail with the greatest potential to establish itself as a classic and join the pantheon of BACARDÍ Legacy cocktails alongside the Mojito, Daiquirí and Old Cuban before it.
The cocktail competition has various national stages, culminating in a global final in which each national winner competes to become the BACARDÍ Legacy Global Champion. A 'BACARDÍ Legacy cocktail' is more than just a great-tasting drink: it is a drink that will stand the test of time and become a classic.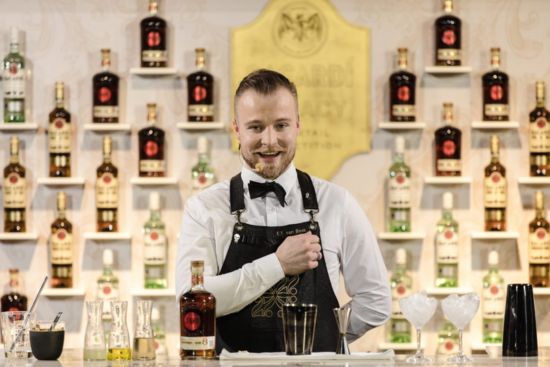 Bartender Atlas filters out the noise for you. We all know that a good bartender is better than any online review or tourist guide. With our website, you already know someone in the city you are visiting. While you are sitting across from them ask what else you should be doing in that town, or where they would be if they weren't working (but please don't be a creep). these people have shared this information, in their own words.
Bartenders Atlas makes the community of bartenders a strong one. Bartenders are generally chatty folk with a little bit of knowledge about a lot of things, especially in their hometowns. A growing community that you can be a part of. Having yourself listed here is a great promotion for both yourself and your bar.
By being listed you are also able to further promote yourself as a bartender through posting your cocktail recipes and any other industry-related posts.
BarSmarts is an online bartender education program. The program includes two levels – BarSmarts Basics and BarSmarts Professional.
Post-COVID the main thing we heard was that many new staff had little or no experience and they needed training "from the ground up." That's why BarSmarts Basics was created. To give every bartender a "little bit of everything" they will need to get through those first few shifts.
BarSmarts Professional continues to grow every year. We hope you explore it at your own pace, and, if there's something you'd like to see added to that section. A new generation of bartenders, bar owners, and managers to help us create the content you see today. We know that bartenders come in every color, age, shape, and background. We are committed to the diverse community that we serve and we will seek to represent EVERYONE the best we can.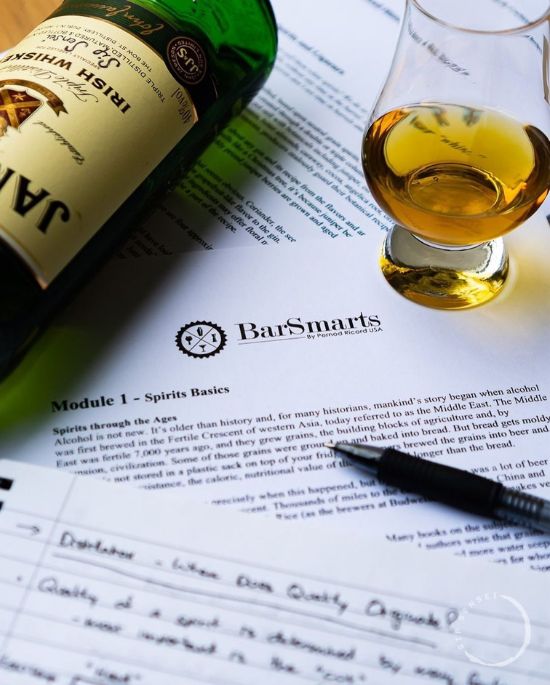 Each registration includes drinks from all bartenders, a catered meal, live music, a photo booth, and one ticket redeemable for a full-size drink.
The bartender with the most drink tickets redeemed at their bar at the end of the night will be crowned the Best Bartender Northern Shenandoah Valley 2023!
Stay tuned for updates on the 3rd Annual Battle of the Bartenders in 2024!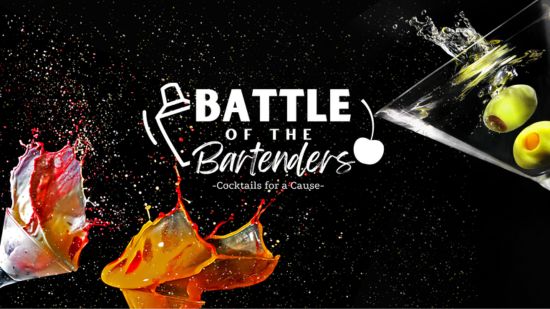 The Certified Specialist of Spirits (CSS) Exam is a rigorous exam, which tests a candidate's spirits knowledge and mastery of key elements within the world of distillation and spirits production. This certification is widely recognized and regarded by the international spirits industry.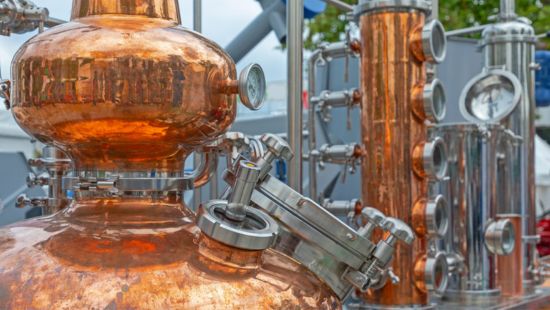 Cocktail Crawl Social Club will be hosting its annual Celebration of Summer Cocktail Networking Event. The event will be a cocktail tropical Oasis. Featured local vendors and live entertainment. We will have cocktails, hors d'oeuvres, as well as many notable brands.
The event will explore traditional and new aspects of Summer. Guests will enjoy an evening of networking, vendors, live entertainment, cocktails, and appetizers. Guests can enjoy shopping for an array of carefully selected goods. This Spring mix and mingle is not to be missed. Network with some of Toronto's top industry professionals between the ages of 30-55.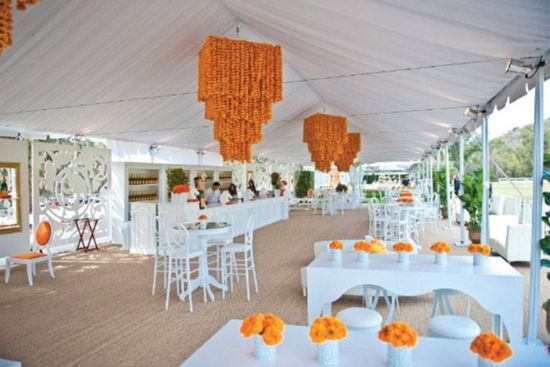 The Certified Spirits Educator (CSE) Exam is a unique certification that tests a candidate's knowledge of Spirits, as well as his or her tasting acumen and teaching ability. Specific topics included in the exam knowledge base include fermentation and distillation, the aging of spirits, vodka, neutral spirits, gin, flavored spirits, whisky, rum, sugarcane-based spirits, tequila, agave-based spirits, liqueurs, spirit amari, vermouth and other aromatized wines, the basics of mixology, the sensory evaluation of spirits, service procedures, and the responsible handling of beverage alcohol.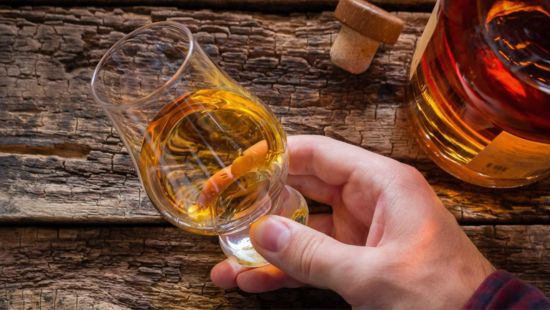 HTX Whiskey Weekend is a highly anticipated annual event that celebrates the rich and complex world of whiskey. Held in Houston, Texas, this weekend-long festival brings together whiskey enthusiasts from all over the country to indulge in their passion for this beloved spirit. With a wide range of events and activities, from whiskey tastings to educational seminars, HTX Whiskey Weekend provides an immersive experience for attendees to learn, explore and savor the diverse flavors of whiskey. Whether you're a seasoned whiskey connoisseur or just starting to appreciate this spirit, HTX Whiskey Weekend offers something for everyone. In this introduction, we'll explore the highlights of this event, the variety of whiskey on offer, and what you can expect from this unique and exciting festival.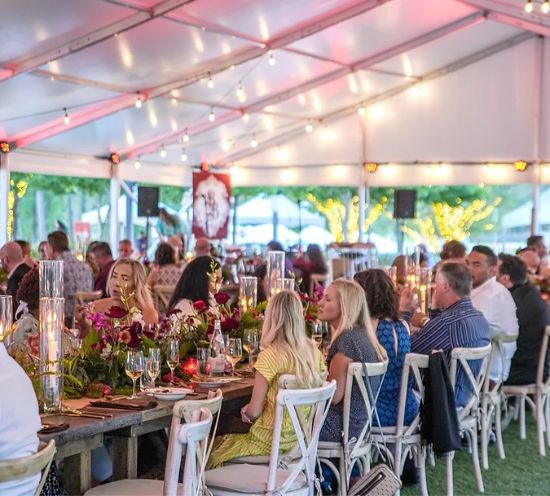 A beverage knowledge program designed to fulfill the needs of the hospitality and culinary industries and their employees. The Beverage Specialist Certificate can also be used as an entry-level course for those planning to pursue higher levels of wine, beer, or spirits certification.
The HBSC provides a broad base of knowledge, covering all commercially relevant beverages, not just wine or spirits. The program's content covers coffee, tea, beer, sake, cider, perry, wine, and spirits. Details about sensory evaluation, tasting notes, and service standards for each beverage type are included as well as a chapter on the responsible service of beverage alcohol.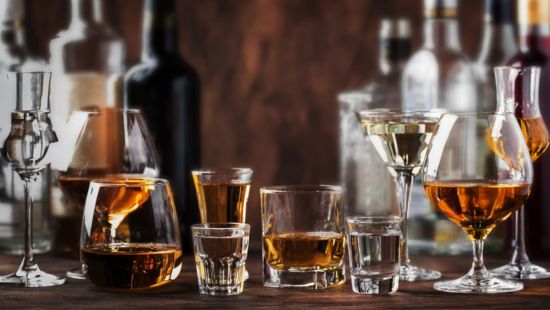 The IBA is a community of bartender associations engaging in sharing knowledge and innovations. We give our community equal opportunities for personal and career advancement. The IBA is a global non-profit organization of passionate individuals who cherish the traditions and heritage of our trade.
The IBA connects beverage industry professionals. We raise high standards of service and bartending skills through our partnerships, Academy, resources, and international competitions. These activities bring our diverse family of national associations together.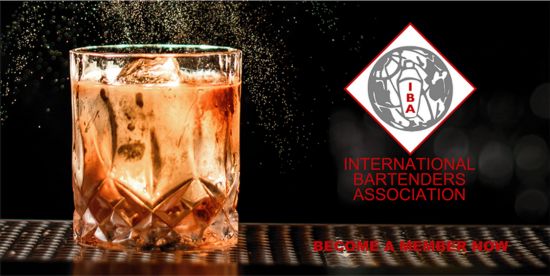 Education, advocacy, networking, volunteer and mentoring opportunities, insurance, and referrals ─ these are just some of the many reasons to belong to the Massachusetts Bar Association. We also provide access to services and tools to help you sharpen your practice and manage your work-life balance. Become an MBA member today.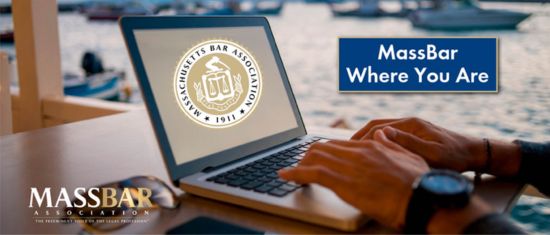 If you're looking for the ultimate beer tasting in and around the most liveable city in the world, Melbourne Brewery Tours provides everything you need – including a designated driver so you can do all the tasting you want. Our tours include tutored tastings, plenty of beer and the opportunity to get up close and personal with the brewers and their facilities.
The breweries we visit include those on the boutique scale, right through to the major producers. This gives you a chance to experience the amazing diversity of Melbourne's beer scene.
Select the style of Melbourne Brewery Tour you want, share it with your friends and get them all on board and book your tickets!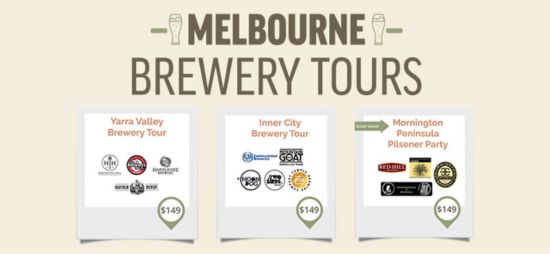 With over 400 beers from 110+ breweries from Minnesota and beyond, we're committed to providing a taproom experience for attendees. Each brewery has been asked to bring a taproom-only beer and/or a rare limited-release option.
The event will be held at the Minneapolis Convention Center Hall D + E. All previous Minnesota Craft Beer Festivals have sold out - get your tickets before they are gone!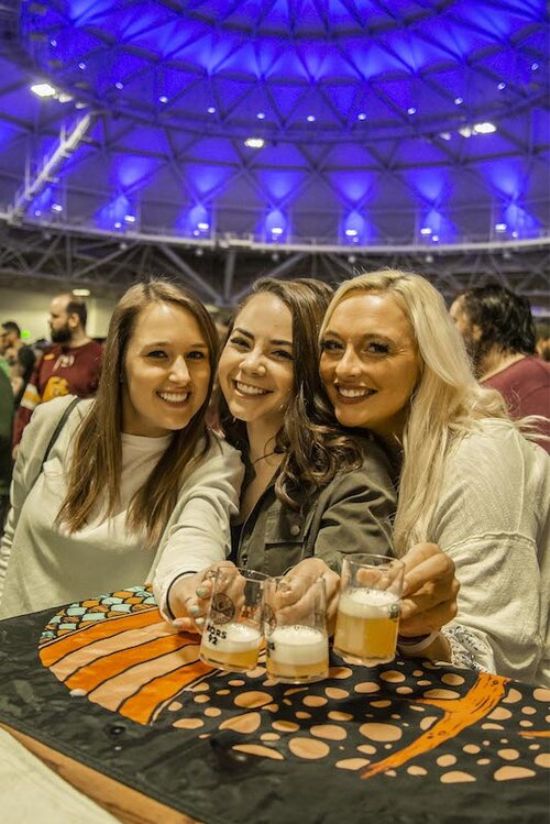 The nation's most powerful event is dedicated to bar, nightlife, hospitality, and beverage professionals. Here you will have the opportunity to learn about new techniques and products to make your business the most fashionable country's place. In addition to knowing new trends, products, and technology in your sector, at the end of the trade show, you could relax and enjoy their parties and networking.
Building bridges between France and Japan, between Japanese liquid heritage and French bartenders and chefs. There will be events, temporary menus, karaoke, masterclasses, four-handed dinners, and photo exhibitions... Pack your bags, for a week, we will take you on a journey!
During the event, numerous cocktail bars in the capital encourage people to push open the doors and enter, armed with a pass downloaded from the event website, to taste two brand-new cocktails – with or without alcohol. If you're a fan of cocktails, whether unusual, subtle, or astonishing, these drinks will be a treat for your taste buds!
Speed Rack is an exclusive woman high-speed bartending competition designed to highlight up-and-coming self-identifying females in the cocktail industry and give back to those impacted by breast cancer. As always, the competition in Speed Rack promises to be fierce, but so does the fundraising. To date, Speed Rack has raised over $1,000,000 for charities supporting breast cancer research.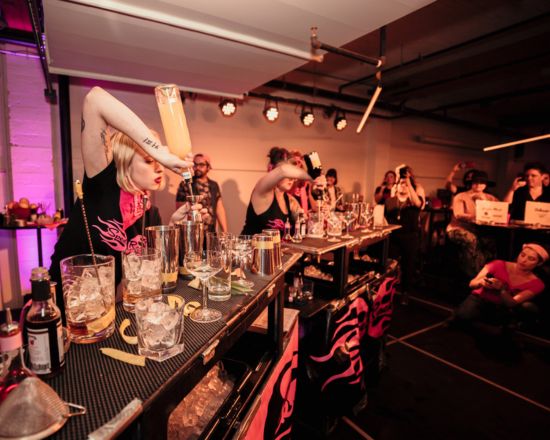 This prestigious competition evaluates spirits from all over the world and provides an opportunity for bartenders to learn about the latest trends and innovations in the industry.
The Tasting Alliance Competitions are considered the most influential for a reason. Earning a medal from the organization not only helps brands enter and stand out in the U.S. and international markets but is a critical next step for any producer to earn recognition in the industry and with consumers.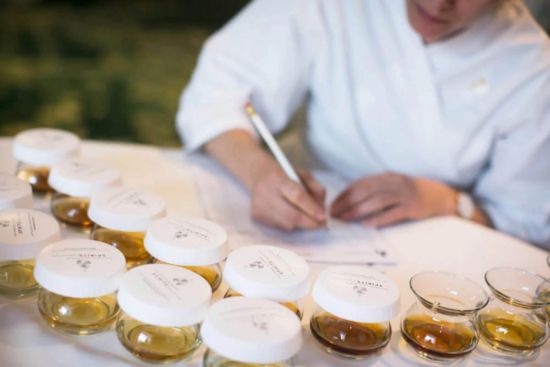 The Heaven Hill Bartender of the Year competition has always been about more than making a great cocktail. It's a search for a bartender who displays all the skills and qualities of a true hospitality professional. Heaven Hill believes that hospitality doesn't have to stop at the bar door – service can and should extend to the larger community.
The Craft Meets Community Initiative is a virtual educational and support platform focused on community advocacy and education. The goal is to support, encourage and inspire bartenders who want to make an impact in their bars and the surrounding community. Also included is an optional Award Program where you can submit a project for a chance to win $5,000 and mentoring from an industry expert.
The Mixing Class is the world's leading independent supplier of WSET Spirits education, having taught more than a thousand happy students. We offer a fresh and dynamic take on spirits education; our teaching is elevated by our decades of experience working within both cocktail culture and distilleries.
The Mixing Class offers a choice of real-time online lessons or in-person classroom teaching, as well as self-led courses. Our students are often from the cocktail or spirits industry but we welcome budding spirits-enthusiasts also, and our self-guided digital courses mean that you can learn with us from anywhere in the World!
The aim is simple – to celebrate and raise awareness of fabulous craft gins, spirits, and distillers, introduce you to new gins, rums and vodkas you may not have discovered before, and let you enjoy tasting samples as part of your tickets from an array on onsite craft distillers all excited to meet with you. Sampling is all part of the fun, and we are proud to be regarded as the 'festival of choice' for the craft gin industry. It means we will always have the very best producers ready and waiting to sample with you, which in turn will always ensure you leave suitably inspired and more knowledgeable than before.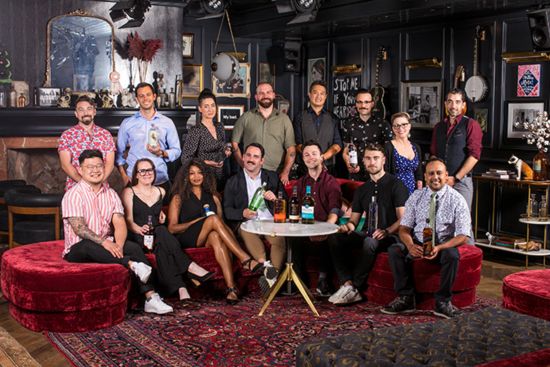 A premium whisky-tasting event at the Honourable Artillery Company, City Road, London, EC1Y 2BQ this April, which offers two experiential discovery sessions into the wonderful world of whisky.
Talk directly with the makers of each whisky brand and sample unlimited whisky expressions.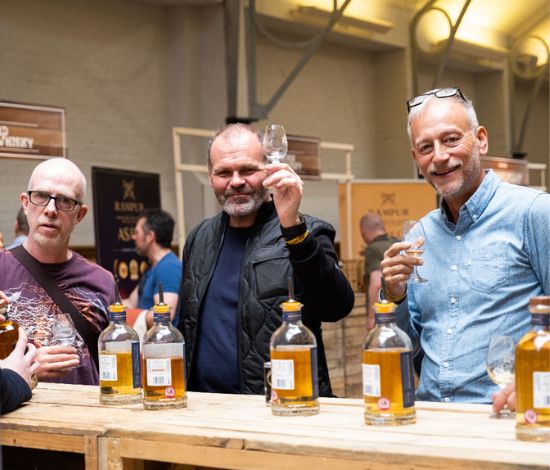 An intermediate-level qualification is exploring spirits and aromatized wines for those working in the industry or spirits enthusiasts. This qualification is intended for beginners wishing to learn about a wide range of spirits or those seeking to build on the introductory knowledge gained with the WSET Level 1 Award in Spirits.
You'll learn about the fundamental production methods and principal raw materials, discovering how they are used to make the key spirit styles. You'll also explore the key practices and principles of serving spirits and the use of spirits in cocktails.
Attending industry events is a crucial part of a bartender's professional growth. Not only do these events offer opportunities to learn about new techniques and trends, but they also provide valuable networking opportunities with like-minded individuals. Stay up-to-date with the latest developments in the industry and connect with experts and peers from around the world. So, whether you're a seasoned bartender or just starting, be sure to mark your calendar for these can't-miss events.
Header Image Source: Facebook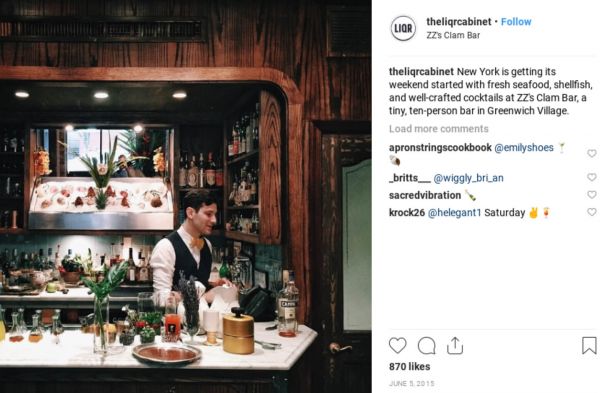 Insights
Before tasting a cocktail or even reading the recipe, it's always judged based on how it looks. That's why it is important to make your cocktail photogenic.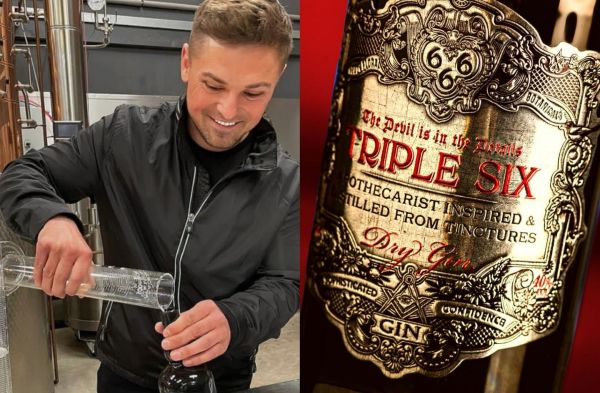 Interviews
Mitchell Carr, Founder of Triple Six Dry Gin talks about his idea behind starting Triple Six and about his plans on growing the brand in the coming years.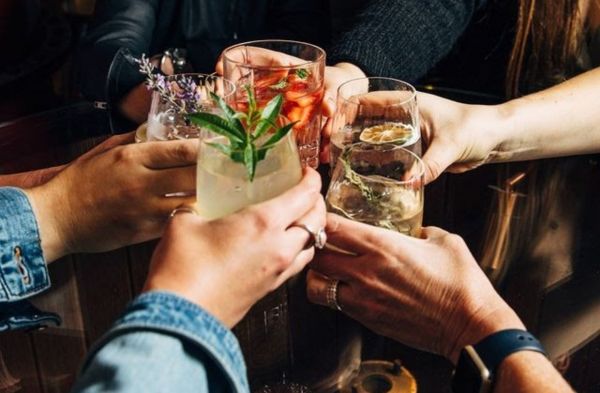 Interviews
With distillery doors closing, Barossa Distilling refocused its energies on the need of the hour - smaller-sized bottles, RTD cocktails, and a brand new eCommerce website.
South San Francisco Conference Center, 255 South Airport Boulevard, South San Francisco, CA 94080, United States.
Register Now