Bars Are Using Digital Technology To Boost Customer Engagement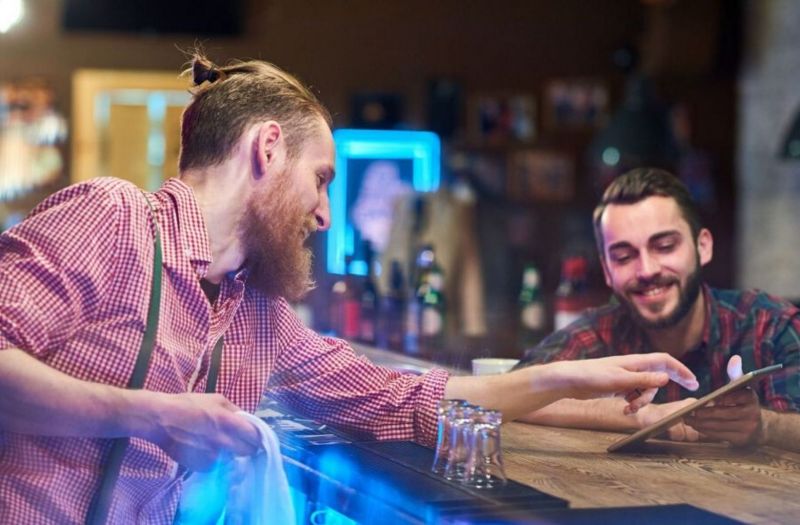 16/01/2020 With the use of technology, you can now establish your bar as a creative, innovative player in the alcohol beverage industry.
When most bar and pub owners think about digital marketing, they tend to think of social media platforms like Facebook and Instagram. However, there are plenty of different ways to leverage digital technology that can help to create interactive experiences in the real world, and not just online. New technologies like virtual reality (VR) and augmented reality (AR) are starting to gain traction with innovative bars and lounges around the world, for example. And, given that so many bar patrons show up each night with their smartphones, bar owners are also getting a lot more creative about the way to engage with guests via mobile technology.
Being updated with current trends is very important, especially with lots of bars and restaurants using digital technology to improve customer engagement. Here are a few ways on how this is happening, and how you can implement digital technology in your bar as well.
Augmented reality
Within the wine and spirits industry, some forward-looking brands have already started to experiment with augmented reality (AR) experiences in an effort to interact with consumers as they are browsing for their next purchase. Perhaps the best example is 19 Crimes, which has created AR labels for each of its wines. The labels already feature the profile of one of the prisoners sent to Australia for violating one of the "19 crimes" in the UK penal code, and so the wine brand looked for a way to help bring those stories alive. Using an app on your mobile phone, you can simply point your phone at one of these labels, and it will "come alive" via AR. You'll see what appears to be a 3D representation of one of the prisoners on the label.
So it's perhaps only natural that some on-premise establishments have attempted to re-create some of that AR magic while customers are ordering drinks. Just as retail consumers might decide to pick a certain bottle off the shelf due to the AR experience available, some bar patrons might decide to order a specific cocktail if there is an AR experience for it. With that in mind, Aloft Hotels now offers guests the chance to order cocktails via its hotel app. You simply hold your phone up to a branded, app-activated coaster, and the cocktail comes to life on the screen. A few minutes later, the server brings that exact cocktail to your table. The goal, says Aloft, is to emphasize the visual aspect of cocktail consumption. Even a relatively standard cocktail – such as an Old Fashioned – can take on much more dramatic appeal with the right visual presentation layer.
[[relatedPurchasesItems-31]]
Virtual reality
In addition to AR-enabled cocktail experiences, some high-end on-premise establishments are now developing elaborate VR-enabled cocktail experiences. Unlike AR, which only requires an app and a smartphone, VR requires a headset in order to receive the full 360-degree, immersive experience. That requires some upfront thinking about whom to create the experience for, as well as what sort of VR experience would work best for an upscale wine bar or lounge.
One on-premise establishment at the forefront of this trend is the Lobby Bar at London's One Aldwych Hotel. The bar owners have created an immersive VR cocktail experience around The Origin, a proprietary cocktail that combines with whisky with cherry notes, fresh grapefruit juice, chocolate bitters and a splash of champagne. The core focus of the VR experience is the whisky – but it's easy to see how each of the flavors and notes in the cocktail can lead to a heightened sensory experience. "The Origin" VR experience starts at the origin of the drink – the Scottish Highlands, where guests can see the source of the premium whisky being used to make the cocktail. From there, they are taken to Covent Garden in London, and finally, to the Lobby Bar. The goal is to have the cocktail waiting for the patron as soon as he or she takes off the VR headset, thereby completing the VR immersion journey.
There are a few takeaway lessons here for any bar owner thinking of creating a VR experience. For one, the average length of the VR journey should only be around two minutes. Any more than that, and the VR experience turns into a gaming experience. Secondly, the VR experience works best if you can come up with some dynamic storytelling around the cocktail, and tie it all back to the place where the cocktail is being consumed. A great cocktail should also convey a sense of drama and mystery, something that VR as a storytelling medium is very good at doing.
Smartphone-based experiences
If bar patrons are going to be using their smartphones constantly during their time out, why not find creative ways to engage with them, on a 1-on-1 basis? Hospitality chains have taken the lead here, by using text messaging as a way to engage with guests who are spending time at the lobby bar or ordering drinks via room service. One hospitality chain, Kimpton Hotels, has partnered with third-party vendor Kipsu (a provider of real-time text messaging and digital engagement for the service industry) in order to help front desk staff communicate one-on-one with travelers. If a certain business traveler, for example, communicates a preference for a certain type of cocktail at the lobby bar, that information can be saved for future reference. When the traveler returns, the front desk staff can call attention to new drink offerings, or offer the same "favorite" cocktail as a welcome gift. Guests can also send cocktail images to staff members, who can then share them via social media.
Other on-premise establishments find creative ways to send users to their app during their time at the bar. For example, some bars no longer have printed drink menus, and simply direct users to check out their website online for the drinks menu. And some bars run contests and promotions entirely via Instagram, in a way to reward guests for interacting with the bar. The key, of course, is to make this experience of moving between the physical and digital world as seamless as possible.
There are a variety of good business reasons why bars, wine bars, pubs and lounges are experimenting with these various forms of digital technology. Most importantly, it's a way to stand out from the crowd, and offer customers a truly unique and distinctive experience. Secondly, it's a way to encourage customers to try out higher-priced, premium offerings on the drinks menu. With a little advance thinking, and some bar training sessions, it's possible to come up with a unique AR, VR or smartphone experience that will establish your bar as a creative, innovative player in the alcohol beverage industry.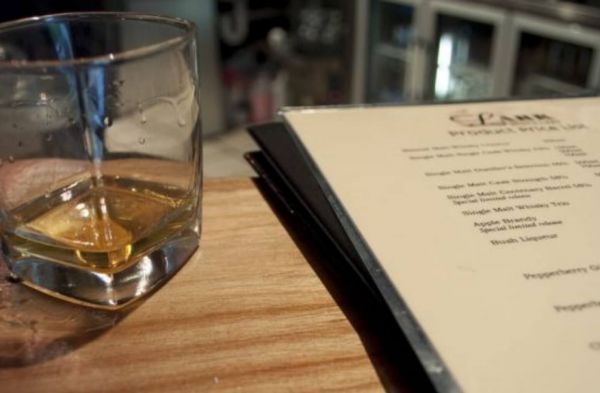 Insights
It's very important to keep your cocktails innovative and unique. These few tips can help you increase your profitability by focusing on your menu.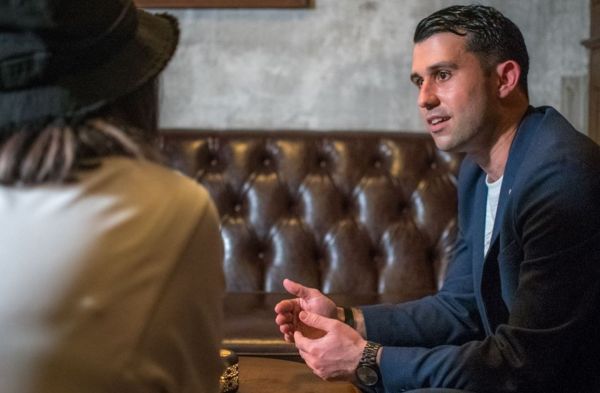 Interviews
"A good bartender is like a good cocktail: a balance of different ingredients and technical skills, a story and inspiration behind, and a great taste" - Giorgio Bargiani.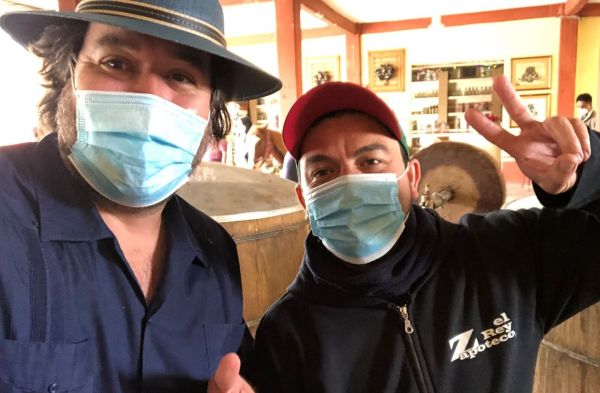 Interviews
John Swartz, new father, teaching assistant and bartender tells us about how the pandemic has been treating him.
South San Francisco Conference Center, 255 South Airport Boulevard, South San Francisco, CA 94080, United States.
Register Now