Non-Alcoholic bottle shops are now in the United States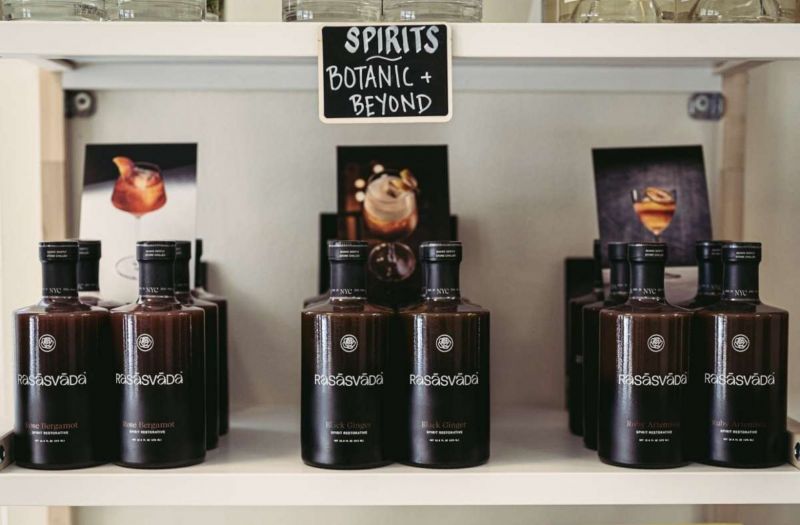 28/05/2022 Low to No Alcohol beverages are gaining tremendous popularity amongst wine and spirits enthusiasts around the world. From being a niche to populating retail, read on to know more about the Non-Alcoholic brick-and-mortar store revolution.
Low or no alcohol beverages are taking the world by storm. ABV, a terminology that represents Alcohol by volume, is something that is gaining more attention today. The health and wellness movement around the world has been seeking a solution for their love of beverages and cocktails minus alcohol. Most times, they ended up receiving a sugary concoction or just didn't drink anything instead. Low to no alcohol beverages are building a very powerful solution for this dilemma.
[[relatedPurchasesItems-31]]
In a recent study, the IWSR recently observed that the no- and low-alcohol category had reached almost $10 billion in value in the US Markets. Newer Products are launched at a remarkable pace than ever.
Individuals who would love to reduce their alcohol intake without compromising on their consumption and experiences have also taken to Low to No ABV spirits rather quickly. It has also become an interesting place for individuals to experiment with beverages with minimal alcoholic content that they could consume at any point in time of their day. The low to no alcoholic content helps bring transparency to what is in the beverage and what consumers are putting in their bodies. With conscious consumption and sustainable living lifestyles on the rise, low to no ABV beers and spirits are making homes on shelves in private bars as well as celebrated establishments.
In a recent report, Bacardi predicted 400% growth in the low to no alcoholic beverages category. The COVID-19 Pandemic provided a strong impetus to the rise of low to no alcoholic beverages. IWSR Drinks' market analysis of 10 countries including the U.S., U.K, Canada, and France predicted over 31% growth in sales over the next few years, globally. Amongst these, low alcohol beer leads the category. Low to no alcoholic beer accounts for over 80% of the total global no-low beverage market. Over 35% growth in volume consumption of low to no alcoholic beverages is expected by 2024. The number of global nonalcoholic beers has grown 166% from 2016 to 2020, according to Mintel GNPD.
Many of these Non-Alcoholic alternatives have been born-digital and sold exclusively via eCommerce service providers until they found a small shelf at a popular retailer. But the rise in its demand demands more than a shelf. The natural next step, therefore, is the rise in Non-Alcoholic Bottle Shops and Bars.
These establishments house and promote Non-Alcoholic beverages exclusively. These exclusive stores help consumers shop for beverages while avoiding all kinds of triggers alcohol can bring along. It helps people in the recovery phase immensely as it helps them reduce the chances of a potential relapse. It also allows sober-curious individuals to explore the full range of products and make an informed decision.
Apart from promoting a lifestyle choice, they are actively seeding a healthy trend amongst wine and spirits enthusiasts. Most Non-Alcoholic stores are building a community around their mission which is enabling a larger conversation as well as a sense of belonging in the quest to try and source newer Non-Alcoholic brands from around the world. Many social events are still built around the consumption of alcohol, either socially or as a rager. Where do sober individuals head to have fun? To the bottle shop! Recreating the experience of the events by replacing the beverages with zero to no ABV helps individuals retain and enjoy a social life without basing it all on the consumption of an alcoholic spirit.
Many Non-Alcoholic bottle shops have mushroomed in the United States and around the world. Here is a look at some iconic stores in the United States:
The Open Road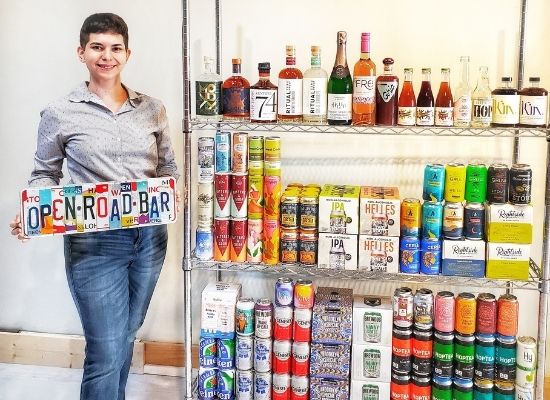 The Open Road bottleshop in PA. Source: The Open Road
The Open Road is one of the most popular Non-Alcoholic bottle shops in the United States. The Open Road Non-Alcoholic Bar + Bottle Shop in Pittsburgh, PA launched in January 2020 as a pop-up bar and currently operates as a thriving online retail store offering local delivery, shipping elsewhere, and hosting virtual events.
The Essential Spirits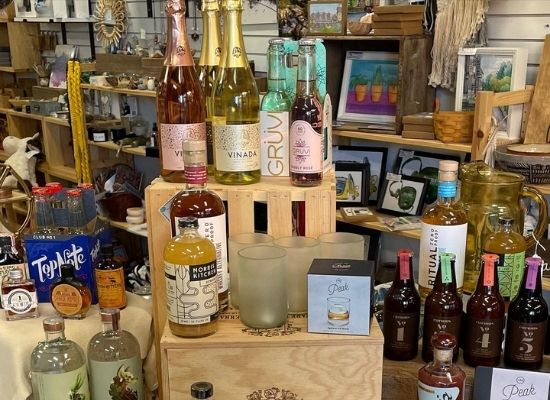 The Essential Spirits in New Jersey. Source: The Essential Spirits
The Essential Spirits in New Jersey is a Cocktail Shop and a gathering space. It features the largest selection of zero-proof beverages, as well as artisanal bitters, CBD-infused beverages, and cocktail accessories. The store is an inclusive space where the alcohol-optional lifestyle is celebrated and mocktails are just called cocktails. They also host zero-proof gatherings are designed to foster friendship and community.
Boisson
Boisson's storefront in Brooklyn. Source: Foursquare
Boisson was born when two friends started experimenting with non-alcoholic options and discovered a world of amazing products. They set out to open a retail location to make their finds easily accessible with their Brooklyn neighbors. Their mission is to provide #sophisticatedsips to those looking for an alternative to alcohol, no matter their reasons why.
Sipple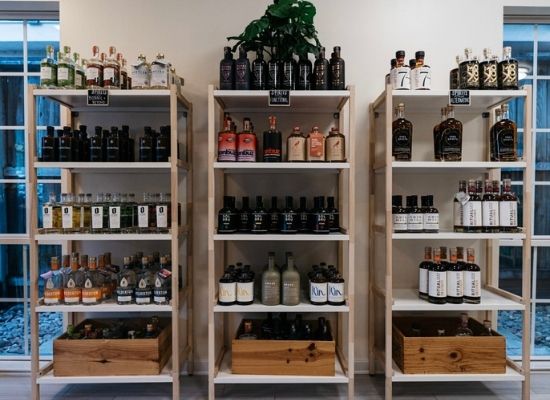 Sipple in Houston. Source: Culture Map Houston
Houston-based Sipple's mission is to make amazing non-alcoholic drinks more accessible to the masses while breaking down the barriers and stigmas about non-alcoholic drinks along the way. Sipple is an inclusive mindful marketspace for the alcohol-free movement, no matter what your why is. Sipple also encourages wine and spirit enthusiasts by asking an important question: "what are you drinking today for tomorrow?™"
Awake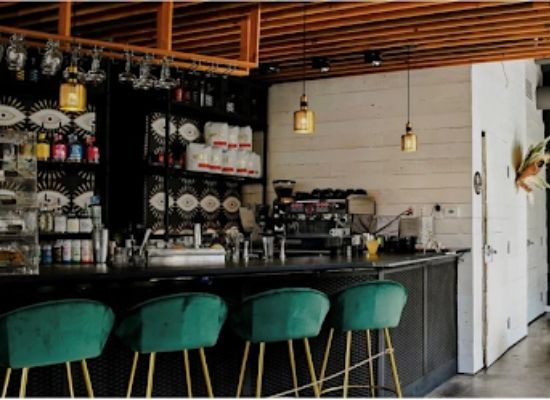 Awake in Denver. Source: Awake
Awake is a radically inclusive alcohol-free bar, bottle shop, and coffeehouse here to change the way we relate to each other. Awake is not just a bottle shop but a Public Benefit Corporation that started with looking for a way to live life with more presence and gratitude for the opportunity to be here now. They offer Colorado's largest selection of nonalcoholic beer, wine, and spirits under one roof to support sober conscious, or alcohol-free life. They believe in the notion that we are all capable of socializing without alcohol. In fact, sobriety fosters genuine, connected relationships; alcohol inhibits them.
Sans Bar
Sans Bar in Austin. Source: The Austin Chronicle
Chris Marshall founded Sans Bar because he saw so many people struggle with feelings of isolation and shame because they made a decision to drink less or no alcohol. They have partnered with some of the world's top mixologists and beverage brands to offer a menu full of elevated zero-proof cocktails, wines, and beers at the Austin-based Sans Bar.
Other popular bottle shops include Soft Spirits, Minus Moonshine, Ghostlight, Spirited Away, among others.
So many stores, so little time! As essential it has been to be in the spotlight, it is equally important for them to gain the visibility to strengthen the community around these stores. One initiative to build a platform for better visibility is an online resource called Zero Proof Nation. Laura Silverman built Zero Proof Nation to collate all sources for Non-Alcoholic spirits. Since 2019, she has kept a track of new bottle shops, subscription services, and marketplaces on the Instagram account of Zero Proof Nation. It pioneers in all things Non-Alcoholic and helps users find their closest stores or order from an eCommerce provider servicing their region.
While eCommerce has been an established distribution arm for Low to No ABV spirits, it is refreshing to know that physical spaces are being built to host people without centering all their experiences around a glass of spirit at hand. In a way, they are treasuring the spirit of life for everyone on the alcohol consumption spectrum, without any explanations asked.
Article By Prithvi Nagpal, Editor & Sommelier, Beverage Trade Network
Header Image Source: Sipple.
Insights
Here is a list of some Appealing Vodkas that will allure your Patrons to Visit your Bar Time & Again.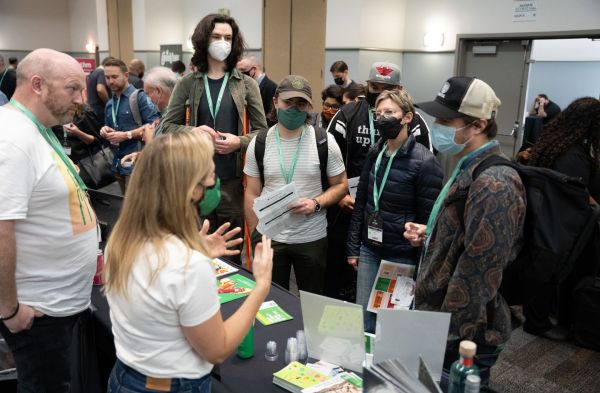 News
Beverage Trade Network is back with the 3rd edition of the Global Cannabis Drinks Expo. The theme for the 2022 show is 'Growing The Category'.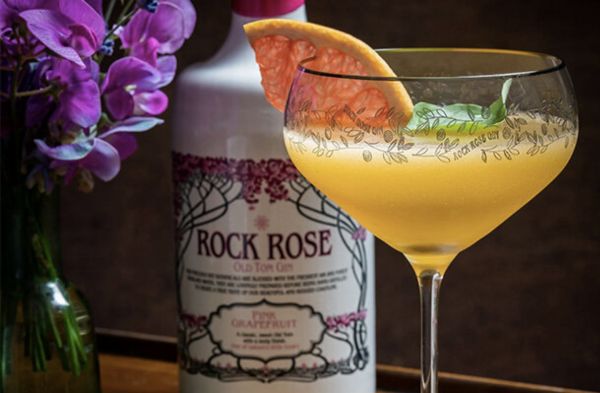 Operations and Management
The northern country of Europe, Scotland, is famous for its lavish varieties of gin. Let us look at the best gins Scotland has to offer the world!
South San Francisco Conference Center, 255 South Airport Boulevard, South San Francisco, CA 94080, United States.
Register Now