The Key to Building any Brand is through- Storytelling, Says Kat Hantas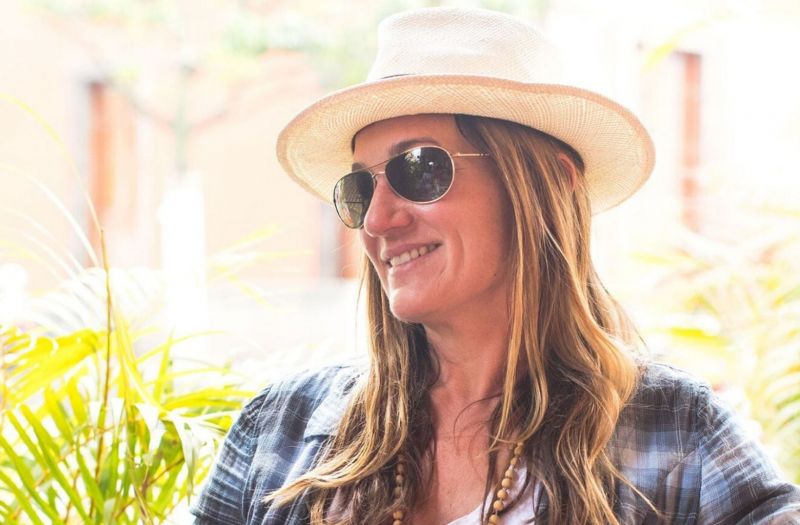 08/03/2022 Kat Hantas, Co-Founder at 21 Seeds Tequila shares her experience working in the spirits industry and talks about the challenges she had to face initially in the male-dominated industry.
From starting a career in the film industry as a trainee in the CAA mailroom and later starting her own production company, Kat Hantas shook the spirits industry by launching 21 Seeds. Kat co-founded 21Seeds – the all-natural, fruit-infused tequila – with her sister, Nicole Hantas-Emanuel, and her best friend, Sarika Singh. Kat created 21Seeds in her home after looking for alternatives to beer and wine using fresh fruits and other simple materials she had on hand. Kat, who already possessed a remarkable ability to produce a fantastic cocktail, desired to make the ideal drink she could enjoy and serve to friends and family. After Kat's homemade brew became increasingly popular among her inner circle, one bottle quickly turned into dozens. 21 Seeds' Valencia Orange has been awarded Best of Show, Double Gold at WSWA in 2019. Cucumber Jalapeno was granted 90 Points for Best in Category at the Beverage Tasting Institute in 2019, and Grapefruit Hibiscus was awarded Gold at WSWA in 2019.
[[relatedPurchasesItems-31]]
Tell us about yourself and your background. From starting a career in entertainment, working as a producer in film and TV for 15 years. What led you to join the Spirits industry?
I began my career in the film industry as a trainee in the CAA mailroom. I later started my own production company with two other women where I produced the cult-favorite movie, TakingFive. During those years, I got so much education that prepared me for the Spirits Industry. From marketing strategy to high-demand work. All of it is useful in my role as CEO and co-founder of 21Seeds, especially while balancing my role as a mom, which is the ultimate multi-tasking job! However, it wasn't until after I had my second child that I ventured into the spirits industry. After experiencing night sweats, I sought to find a solution—which was tequila. I was initially a wine drinker, and my doctor recommended that I switch to distilled spirits, like tequila, because fermented beverages become increasingly challenging to metabolize with age.
When did you start thinking about launching 21 seeds? What was the idea behind it?
When I had started experimenting with tequila, regardless of the brand, I found it to be way too harsh to drink every night. As an avid cook, I started infusing my own in a Brita pitcher, and that changed the Blanco completely for the better. What I created was smooth but not sweet. It had a hint of flavor and was easy to drink nightly with some club soda as a delicious spritz, and best of all, that was only half the calories of a glass of wine. Not only did I prefer my hand-crafted infused tequila, so did all my friends and family, who always requested bottles of it for themselves. That's when I knew that I was on to something. I partnered with my sister, Nicole Hantas-Emanuel, and good friend Sarika Singh to create 21Seeds – a natural, fruit-infused tequila.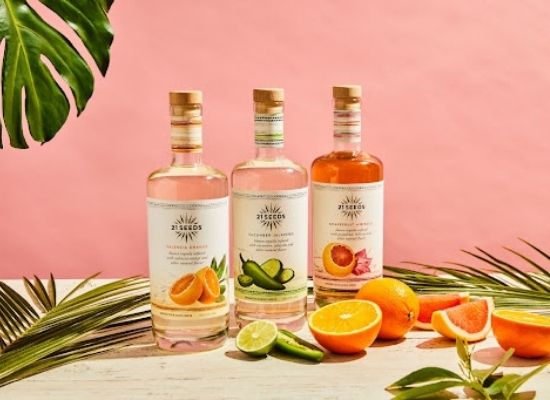 What is the story behind the name 21 seeds? I am curious to know.
Two sisters, one friend! Nicole and I are sisters, and Sarkia is our good friend. I like to think just like 21Seeds infusions, and we are a perfectly balanced team!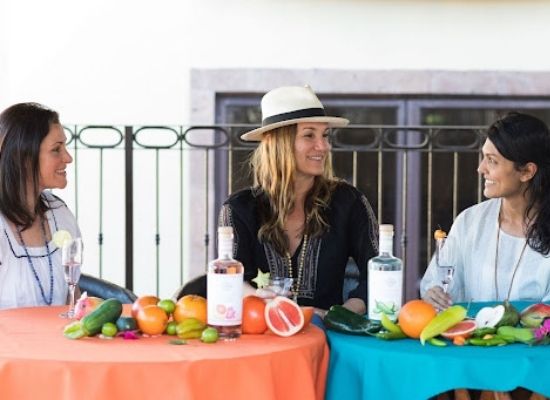 What challenges did you face when you first started?
The trickiest part is that the spirits industry has historically been very male-dominated. So, in most meetings, we are the only women in the room talking to a group of men about how there is nothing in this category on the market for women. It's not always an easy proposition for the decision-makers, but we know our stuff. We had the data, information, and intuition to back up our product. The fact that we stayed in our lane and held our ground with respect to focusing on that female consumer and all her pain points ultimately made us stand out and find white space in a very crowded category.
What is so unique about 21 Seeds Tequila that sets it apart from other tequila brands?
21Seeds is an award-winning, natural, real fruit-infused tequila that allows you to make easy low-calorie cocktails with absolutely no sacrifice on taste. Unlike most "flavored" spirits in the industry, 21Seeds is infused with natural fruit and botanicals, so there's a hint of flavor without being sugary. That's what makes all the difference. Also, it's our commitment to quality. We knew that we would only get one chance at this, and it had to be correct. We are lucky to have Sarika, a Stanford-educated mechanical engineer, on our team. She helped figure out the processes that allow us to create our real fruit infusions so that our liquid is consistent and delicious!
What do you think about digitalization, and how are you leveraging it? Has it been beneficial for you?
Our entire route to market has and continues to be all about educating our consumers through what I like to call this "outer-premise," the digital world where women especially discover brands. It is one of the keys to our success.
How did the pandemic affect the distillery, and what efforts did you take to deal with it?
Almost everyone at our distillery got covid at one point or another. Fortunately, all are back and fully recovered. The pandemic reinforced how strong our partners in Mexico are, how resilient they are, how much they genuinely love what they do, and how committed they are to what they do. The pandemic brought us all closer together.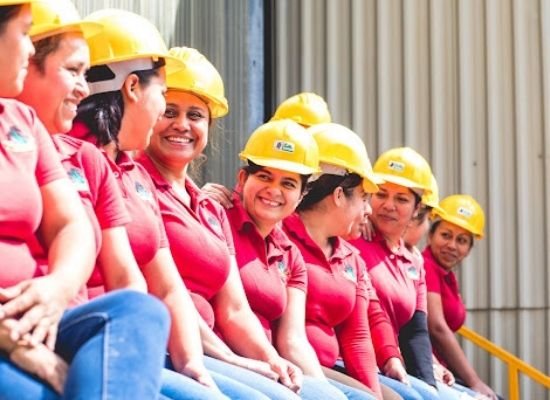 How is your tequila connected to the local area?
Our distillery in Tequila is owned by a woman and predominantly staffed by women. Celia has made it her mission to bring more women into the industry. We are very proud to know that selling our product and making it a big success brings success to the women back in Tequila.
Is your company primarily focused on the US market, or are you also seeking international expansion?
We're focusing on the US for now, with plans to expand internationally in the next few years.
What is one thing you've learned during your career that you've applied to your current role today?
I was a filmmaker in my prior career, and my job was to tell stories. I think this is the key to building any brand—through storytelling. The tequila is the thing, 'the what.' The real thing, though, is 'the why.' That's where storytelling comes into play big time. And not just with our consumers but in every aspect of our marketing, even with our distributor. We always need to tell a compelling story because that sets our brand apart from any other.
What is the best advice you have ever received? What would be your career advice to young women, specifically those looking to break into a more male-dominated industry?
It's OK to admit you don't have all the answers. I wish I had found a mentor in my early career. I was afraid to ask for help for a couple of reasons, all wrong. I now know that there are plenty of people out there that want to help. You just have to ask them. No one is going to volunteer to do anything for you, and that's OK; that's just the way it is. But if you ask, you may not get the answer you want the first or fourth time, but you will find a yes out there somewhere.
What are your upcoming releases in 21 Seeds?
In April, we are launching our mini bottle trial pack (one of each infusion) in California. It's a great introduction to our brand without having to commit to purchasing the entire bottle - and I think many folks will be buying full bottles after they find the infusion that they like the best! Plus it makes a great gift, especially for bride's maid's gifts, birthdays and mother's day!
What's your favorite tequila drink right now?
21seeds spicy margarita! It's so delicious, clean, and better for you than the sugary versions out there currently! It's perfectly balanced with the jalapeno infusion adding in a sheer amount of heat, and the back end is the refreshing cucumber. The tequila infusion does the heavy lifting, so you only need a tablespoon of simple syrup and lime juice and nothing more!
What is your idea of a good life?
Drinking a 21Seeds Spicy Margarita in my rocking chair on my back porch in our old farmhouse back east, watching the sunset in the summer. Watching my kids grow up and become individuals and find their passions. Music and doughnuts on Sundays. Traveling with my husband. My dog, Pizza. Having fun at every turn and not taking life too seriously!
Interviewed By Aakriti Rawat, Beverage Trade Network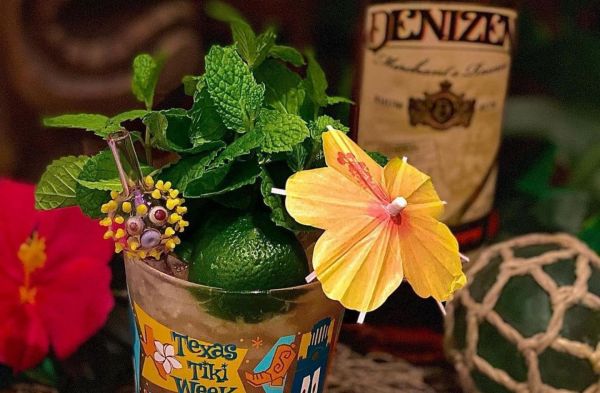 News
Denizen Vatted Dark Rum is an incredibly balanced spirit that will liberate the flavor of cocktails.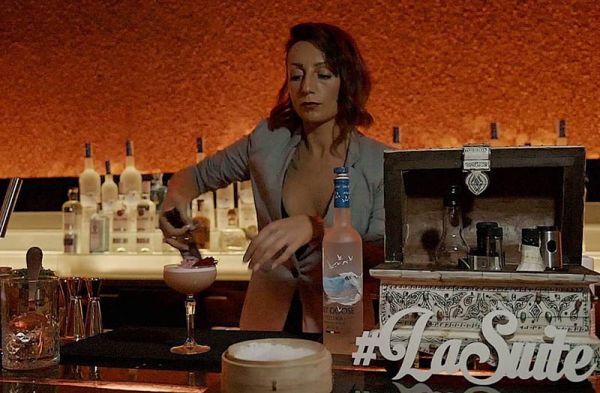 Interviews
Martina Vergari is the Director of Bars at Puente Romano, recognized as The Best Gastronomic Hotels in Spain & Portugal by Condé Nast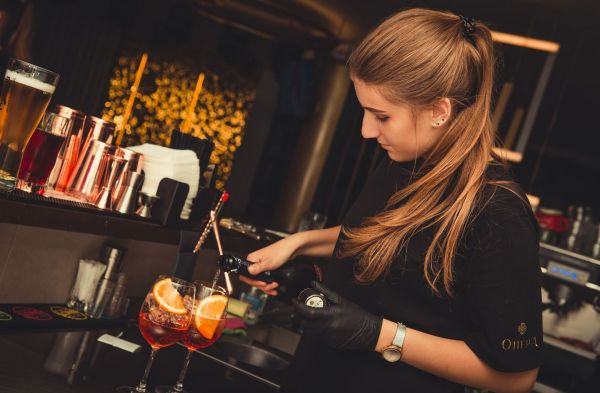 Operations and Management
Here is how you can enhance your experience behind the bar to ensure that your customer has a great experience on the other side of the bar.
South San Francisco Conference Center, 255 South Airport Boulevard, South San Francisco, CA 94080, United States.
Register Now