Travel Retail Brand Ambassador For Sipsmith Gin: Raquel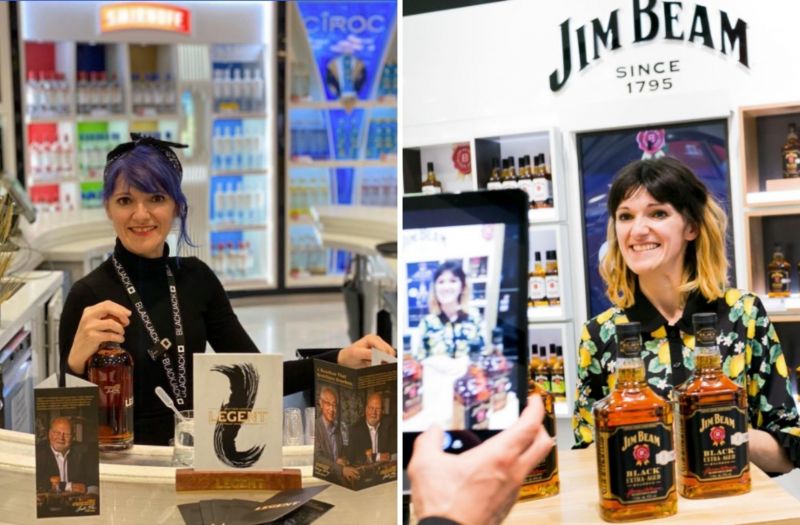 20/02/2022 The Retail Brand Ambassador for Sipsmith, Raquel Ferreira elaborates her brand promotion strategies and how she uses GTR activations.
Raquel Ferreira is the Travel Retail Ambassador for Sipsmith Gin at Beam Suntory. Born and raised in Portugal in a winemaking family, she has been around wines and spirits. She has worked in hospitality for a long time in one of the best venues in London and developed a passion for customer service. She is also a part of Blackjack Promotions as Sales Consultant, helping brands to reach their potential buyers. Her role revolves around Global Travel Retail, mostly promoting brands through travel retailing. In this interview, she discusses how she markets the limited edition, collectible travel retail liquors.
[[relatedPurchasesItems-31]]
Can you tell us a little about yourself and how did you progress in this role?
My roots are in a charming provincial center of Portugal. Viseu is one of Portugal's top wine-producing areas.
Born and raised in a winemaker's Family, I spent my childhood among the vineyards. The harvest season had such a festive atmosphere, my favorite part of all was foot treading, stomping grapes by foot to extract the juice. It was so much fun. Wine and spirits were always part of my life, I still have a very clear recollection of the first time I went to an alambique. Once the wine has been separated from the skins and pips and put to ferment in casks or bottles the remaining must is distilled to produce aguardente in a Portuguese pot still alambique, if I close my eyes I still can smell it!
When I decided to move to London in 2002, I worked in bars, restaurants, pubs, and VIP lounges, where I cultivated my passion for hospitality. With my extensive experience in the hospitality and liquor industry, I decided to join Blackjack promotions in 2014, at Heathrow Airport. Since then I have helped many big, and small companies to increase brand awareness through promotions in travel retail and duty-free shops. In 2018 I joined the Beam Suntory team in travel retail and I became travel retail brand ambassador for Sipsmith where I nourished an ambition of educating people's palate for a great gin. I represented Beam Suntory and Sipsmith on roadshows, showcasing and providing training on newly launched products. Fortunately, I have a job that permits me to meet new people every day from all around the world, from all backgrounds, and share with them my passion for spirits, heritage, tradition, and craftsmanship.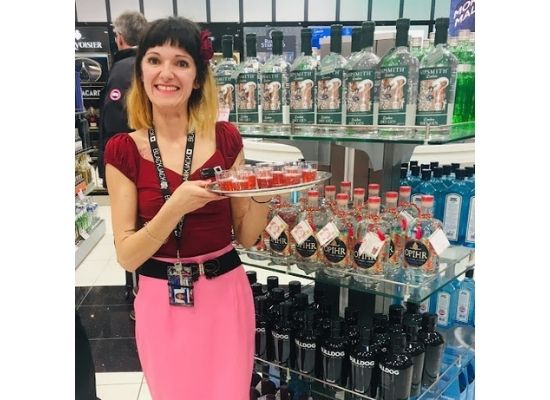 Image: Raquel Ferreira
As a Brand Ambassador for Sipsmith, could you give us a brief about your role and what are some of the tasks involved?
As Travel Retail Ambassador I have a mission of bringing Sipsmith to sippers in all four corners of the world. I am a story-teller, and I am privileged to share with the world the beautiful story of The Three Amigos in a mission to open the first copper distillery in London in almost 200 years and bring uncompromising London dry gin, back to its home the way it used to be made, the way it should be made. I assist the rolling out of Sipsmith and Beam Suntory Dufry activities I organize and host staff training. I am happy to "get my hands dirty" and get involved in all that is going on at Sipsmith.
How do you increase visibility and promote brand awareness around consumers and trade?
By driving the Beam Suntory great culture in exciting GTR (Global Travel Retail) activations and by adding service and experience in between a dram or two. GTR is a lot about touch, feel, and sampling, GTR is the perfect place to recruit more consumers. Globally the alcohol industry was among the hardest hit by the extensive lockdowns and economic shutdowns, I was very lucky to be able to do my job almost all through the pandemic.
What are the 3 things you focus on while pitching your product to buyers?
The 3 things I focus on while pitching my Sipsmith products to customers are the vision of three friends, a petition for smithery that open the door for the craft revolution, and the perfect recipe the commitment to smith an uncompromising London dry gin the way it used to be made, the way it should be made.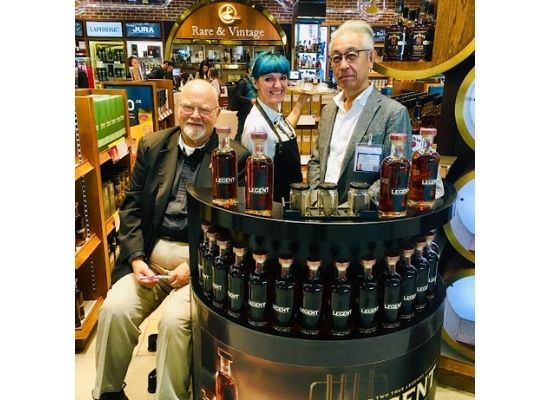 Image: Raquel Ferreira
What do you focus on in your training and masterclasses?
I tailored my training depending on what product from the brand portfolio will be demonstrated to ensure I can inspire and educate staff, colleagues, and friends.
Maintaining relationships with your clients is a big part of your role, what are a few simple yet effective ways to keep that going?
Maintaining relationships is very important in my job, I work with a whole wide world of spirits you won't be able to find at your local shop or even at your favorite online retailer. These spirits are exclusively available at travel retail (duty-free). We offer a place for experimental and unique offerings, as well as high-end limited editions and collectibles, so it's very important to keep my regular customers informed when these rarities land on the shop floor.
What are some of the changes you have noticed in the drinks industry since the Pandemic? How has this affected your brand?
The world of spirits innovation has been clear and a few trends have emerged during the events of the last two years fuelled by the impact of the pandemic on consumer choices. I can notice a growing appetite for low-to-no alcohol products, ready-to-drink, I think premium brands rapidly adapted it to the new trend.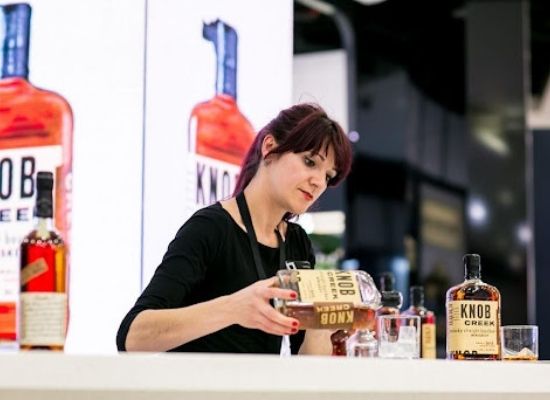 Image: Raquel Ferreira
What are some of the biggest challenges you face? Can you share a piece of advice for future brand representatives?
Lockdown, restrictions, quarantine periods, and general fear of traveling have created a major challenge to travel retail. I believe customer engagement is going to be key to the travel retail recovery. My piece of advice for new representatives is "Yatte Minahare", dream big, take challenges, and never give up.
What is your favorite Sipsmith cocktail and how to make it?
My favorite Sipsmith cocktail is Sipsmith Gimlet, combine 50ml Sipsmith London dry gin, 25ml freshly squeezed lime juice with 20ml simple syrup, shake well, strain into a chilled cocktail glass, garnish with a lime wedge and enjoy.
Interviewed By Prithvi Nagpal, Editor & Sommelier, Beverage Trade Network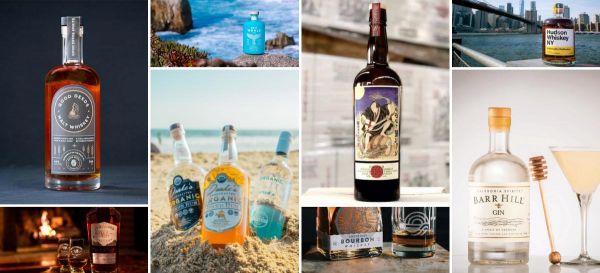 Insights
Have a look at these craft spirits brand standing out from others and doing such great campaigns.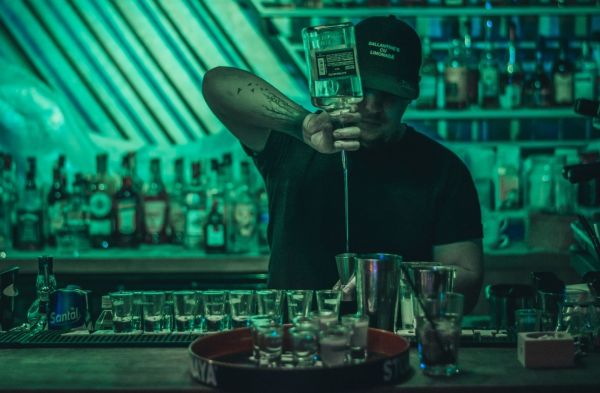 Insights
Cocktail making might seem mixing a vodka and tonic, but it's much more than that.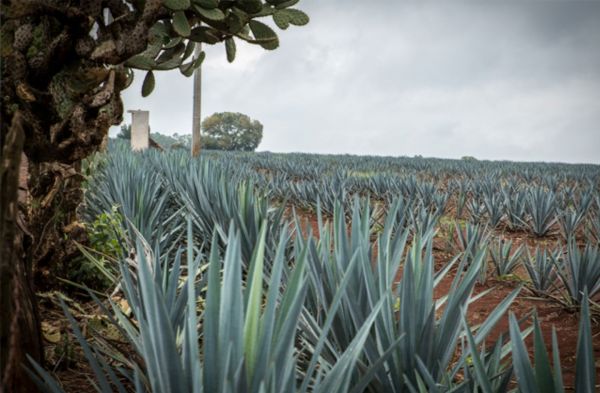 Suppliers Spotlight
Their Agaves are characterized by an array of citrus tones, floral notes with light herbal characteristics and a slight sweet finish.
South San Francisco Conference Center, 255 South Airport Boulevard, South San Francisco, CA 94080, United States.
South San Francisco Conference Center, 255 South Airport Boulevard South San Francisco, California