Digital Marketing Is Key For Aviation, Says Gareth Williams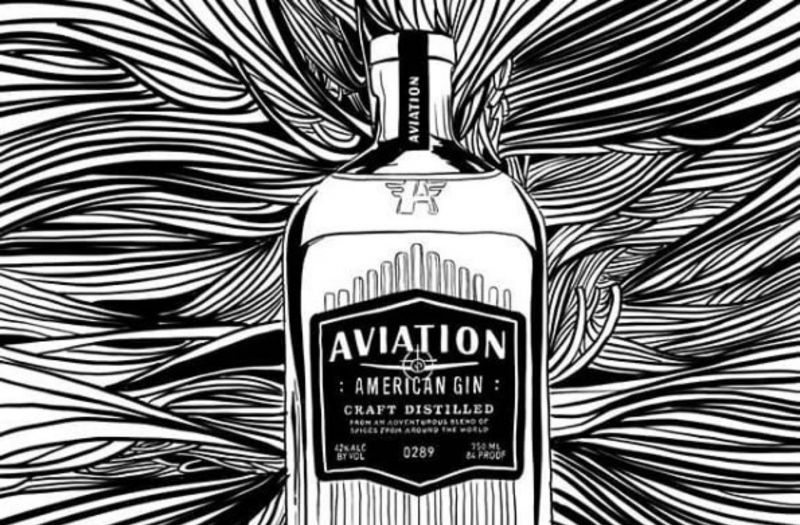 23/03/2022 International Brand Director for Davos Brands, Gareth Williams talks about his distribution strategies, how digital marketing benefits their brands, and what makes Aviation American Gin a unique category altogether.
Gareth Williams is the Global Brand Director at Davos Brands, a premium portfolio of wine and spirits brands. With expertise in global brand development, trade marketing, negotiation, and budgeting, Gareth oversees the development of Davos Brands in the international market. Having a degree in Law from Swansea University, he has worked with many renowned brands including Red Bull and Proximo Spirits. Currently, his main role is to promote and make the brands more visible to the consumers and trade outside the United States. Davos' portfolio consists of premium spirits demonstrating the highest quality and continuous innovation which includes Aviation American Gin, Balcones Distilling, Sombra Mezcal, Astral Tequila, TYKU Sake, and iichiko Shochu. From a potential Corporate Lawyer to directing the growth of one of the best spirits portfolios, take a look at Gareth's journeys as he shares some of the valuable information from his vast experience.
[[relatedPurchasesItems-31]]
Tell us a little about yourself? Having a background in Law, what drew you towards working in the beverage industry?
Since an early age, I've been in and around the drinks industry. My grandparents owned a hotel in Carmarthen South Wales, and I loved being allowed to pour myself a Tovali pop (local soft drinks brand) behind the bar. At University, I started nightclub promotions to give myself some extra cash whilst doing my Law degree, and a friend put me in touch with a new energy drinks brand that wanted to find some customers in the late-night sector. I had no training, no sales guide, no laptop, just the product, some contacts, and the gift of the gab! I absolutely loved it, and the commission on pallets of cheap energy drinks helped me have a comfortable life through university! After finishing my Law degree I went to Guildford to do my LPC, but soon realized that I missed the cut and thrust of the drinks industry, so started looking for jobs with drinks brands. I stumbled across a role looking after Oxfordshire for Red Bull, applied, and started in early 2007. Looking back, whilst I wasn't destined to be a corporate lawyer, I took a lot from my law degree and still use a lot of the skills that I gained during that time.
As a Global Brand Director for Davos, could you give us a brief about your role and what are some of the tasks involved?
The main role of my job is looking after and promoting the brand's identities outside of their home market (USA). That means I have to find the right distributor in key markets, who have the right team in Sales and marketing to drive the brands forward in their territories. I will make sure that they have the best possible tools to make the job easier, all along making sure the brand's ethos is not diluted or changed from how it's sold in the US.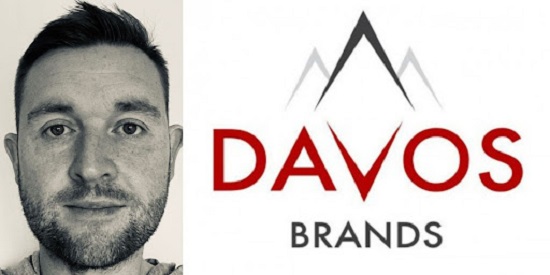 Gareth Williams; Source: LinkedIn
How do you increase Aviation's visibility and promote awareness amongst the consumers and trade?
Aviation is a different type of drink brand! I have had the pleasure of working on Kraken back in its early days in the U.K. and I see Aviation as a similar brand. It disrupts the traditional category of gin in exactly the same way Kraken did Rum and draws consumers who don't traditionally drink gin into the category. The brand also speaks to its consumers in a different way, with social media being the driving force for the viral marketing that the brand has done so well. Traditional brands talk to consumers via the print press or paid marketing, everything on Aviation that comes from Ryan and his team at Maximum effort has a link usually to a cultural event, and talks to the end consumer in a way traditional brands can't. By continuing to draw in new consumers and marketing in a way traditional brands can't, the awareness of the brand continues to grow.
What are the three things you focus on while proposing your brand to distributors?
Number one is Aviation Gins authenticity. This isn't a brand that Ryan Reynolds made and stuck his name on. This is a brand he discovered and wanted to promote to the world. Aviation created the American Gin category and it has a proud heritage that we are so happy Ryan wants to be associated with. Number two is marketing! Distributors who get Aviation usually have strong marketing departments and want to engage with our team in the states to bring that magic to their territory. Ultimately it's marketing that makes the brand grow and we have some of the best tools available to be able to grow this brand. And three is understanding Aviation Gins USP. There are lots of traditional London Dry Gins, and flavored Gins out there, what Aviation offers is a smoother style gin, less juniper-forward that is the perfect partner for cocktails. Once they understand how it's different from all the other gins it becomes a compelling product to sell.
What trends do you see currently in the spirits industry in Europe?
I'm sure everyone will say the same thing! Low and No! But I'm going to be slightly different. Everyone has seen the growth of the No but there is very little of the low out there in the market. There are a few brands in the craft spirits world that are starting to produce some great products at a lower abv. In my opinion, Consumers who traditionally drink alcohol still want the feeling that they are drinking an alcoholic product, but just not at the high abv. I believe the low is the next growing category for the drinks industry.
What strategies do you use to gain distribution, increase volumes and gain cocktail placements?
Aviation is such a flexible product and it can be used in multiple cocktails. We also love sending out our Brand Ambassador Travis Tober who talks so knowledgeably about the product. As soon as Travis engages with the bartenders, they're hooked!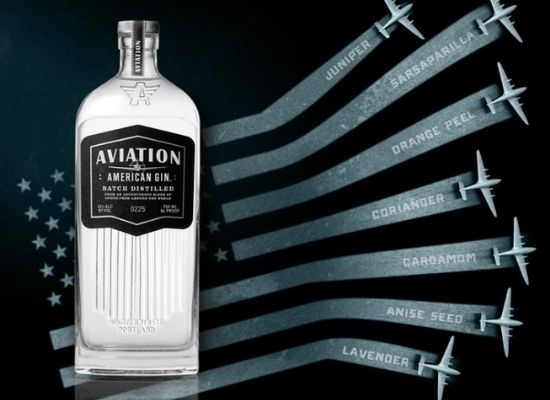 Source: Instagram / Aviation Gin
Maintaining relationships with your clients is a big part of your role; what are a few yet effective ways to keep that going?
The drinks industry is so small it's key to have well-established relationships. I don't think there are any secrets to how this is done! I find being polite, keeping clients up to date with the brand and what's going on, and sometimes bringing them to some of our events so they can emerge themselves in the brand, does the trick.
What are some of the changes you have noticed in the drinks industry since the Pandemic? How has this affected your brand?
The major change I saw was how consumers interact with brands. It was common knowledge that consumers were promiscuous in the on-trade, trying all sorts of different products. With the on-trade closed, e-commerce definitely took its place, with consumers searching for new brands on the likes of Amazon, Whiskey exchange, etc. For Aviation it was fantastic! Our distributor in the U.K., Proof Drinks, was fantastic at getting ahead of the curb with Aviation and we were the number one grocery (outselling toilet paper) a couple of times in the U.K.
How has digital marketing proved to be an effective tool for you? Can you tell us about your digital marketing strategy?
Digital marketing is key for Aviation. As I mentioned a lot of our activity is always linked to cultural events, the recent Miracle on Ice video and Peloton ad of 2019 are great examples of what the brand does so well. By doing this the consumer sees that Aviation doesn't take itself too seriously, but also links it to fun times. This non-traditional type of advertising works well for us.
What are some of the biggest challenges you face in your role? Can you share a piece of advice for future brand reps?
Well, the pandemic wasn't great for someone in International Brand representation! Spending two years on Zoom certainly took its toll! In all seriousness, I think working across so many markets can sometimes be difficult! Every market is a priority, but sometimes you need to make tough decisions favoring one market over another, whether it be with marketing material, access to Ryan, or recently due to shipping crisis stock! My advice would be, to be transparent, keep the dialogue open and you won't go far wrong.
Finally, what is your current favorite Aviation cocktail?
I love a Southside

Source: Aviation Gin
Header image source: Dribbble
Interviewed By Prithvi Nagpal, Editor & Sommelier, Beverage Trade Network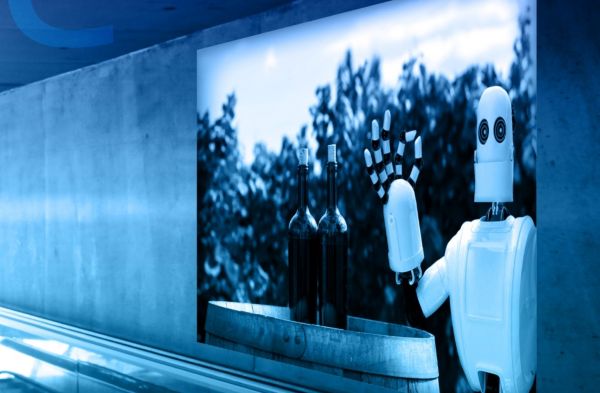 News
Best minds on the intersection of trade and tech will be sharing insights at the 2022 Future Drinks Expo Conference. Here's why you shouldn't miss out on it.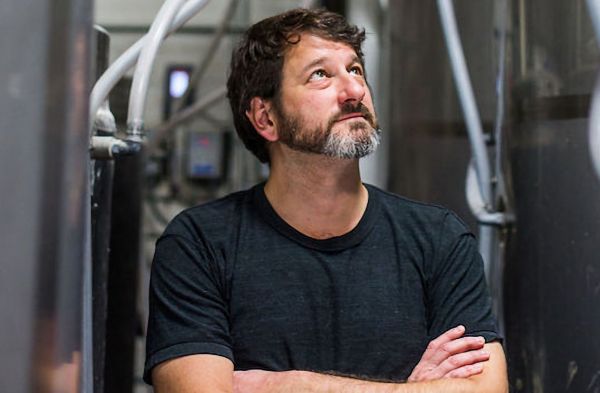 Interviews
Founder and Distiller of FEW Spirits, Paul Hletko shares his story and idea behind crafting some of the best small-batch spirits in the United States.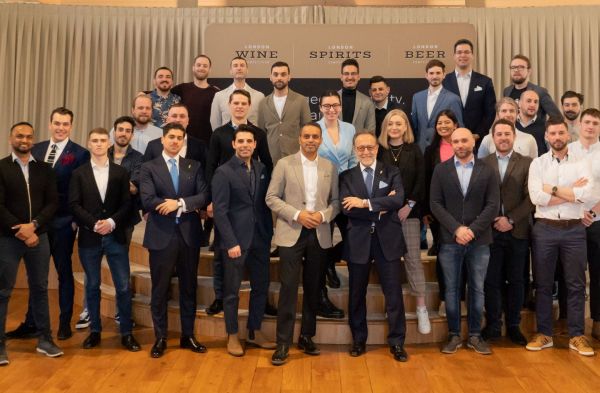 News
Sign up now, save big, and go on to win big at the 2023 London Spirits Competition.
South San Francisco Conference Center, 255 South Airport Boulevard, South San Francisco, CA 94080, United States.
Register Now