Tequila Embajador: Family Owned & Operated Distillery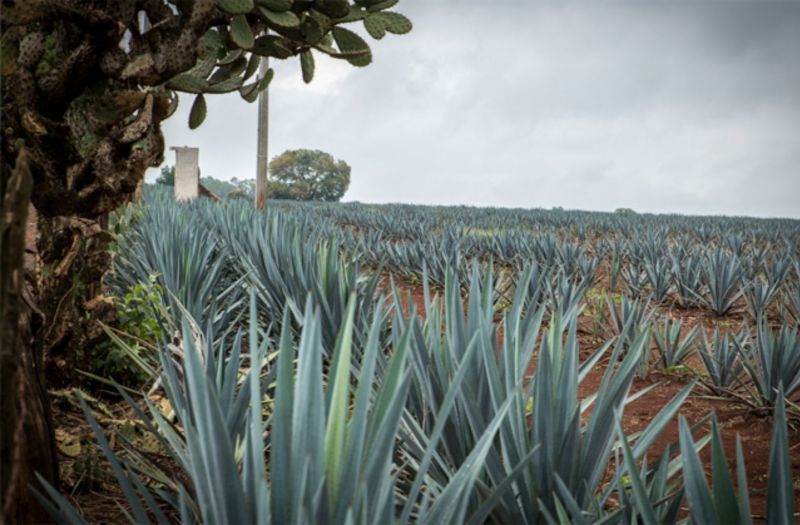 08/10/2020 Their Agaves are characterized by an array of citrus tones, floral notes with light herbal characteristics and a slight sweet finish.
Family Owned & Operated Distillery Tequila Embajador (NOM 1509) in the Highland Region of Jalisco Mexico, in the town of Atotonilco (Atoto-kneel-co) is where Embajador is produced. Only 100% pure Blue Weber Agaves from estates in the Highland region are used to craft Embajador Tequila. Specifically, the region of Atotonilco.
The Highland Difference: Elevation, cooler climate, the reddish clay like soil that is rich in nutrients and specifically our water source. They source our water from the Natural Spring Water Aquifer that is exclusive to Atotonilco.
Their Agaves are characterized by an array of citrus tones, floral notes with light herbal characteristics and a slight sweet finish. A very crisp clean approachable finish. (These characteristics are best found in our Platinum Blanco). They cook their Agaves using 2 methods: 50% of the Agaves are cooked in traditional brick ovens (36-hour process slow roast) the other 50% are cooked in Autoclave. This is a quick 9-hour cooking process (pressurized cooker).
They combine both styles of cooking to capture distinct tasting notes and an aroma profile that intrigues the senses.
The Region - The Deep Valley of the Tequila The Valley of Tequila is a slice of paradise touched by the hands of the divine Mixtec, where for centuries the red soil has nourished the agave. Moistened by crystalline waters, Atotonilco el Alto is the fertile ground where tradition, magic and opportunity have conspired to forge the finest tequila in the world. The agaves tell stories of scents, flavors and sensations that glide from palate to palate, creating new legends that will live on in our memories.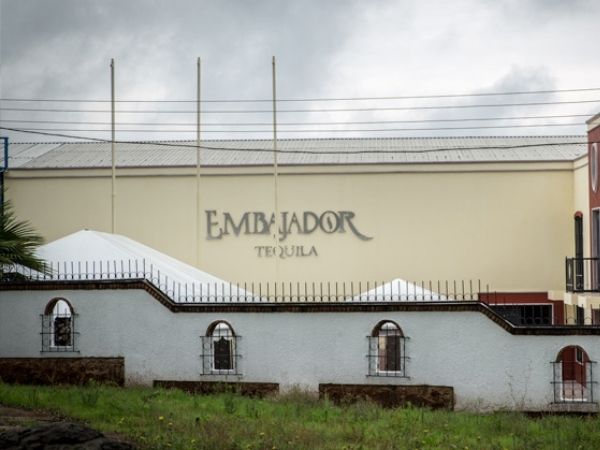 The process
Tequila has its own soul and this must be greeted, under the stalks of the maguey you find its sugary heart that within a period of ten years reaches its ripeness. This process must never be altered. Time carries wisdom.
Tequila has a soul that must be honored. Beneath its long, thick, spiny stems lurks a heart of sugar... patience! It will ripen in seven to ten years. "Embajador Agaves which grow in the highlands of Jalisco ripen in 8 to 10 years. Their growth should not be hurried, for time is all-wise.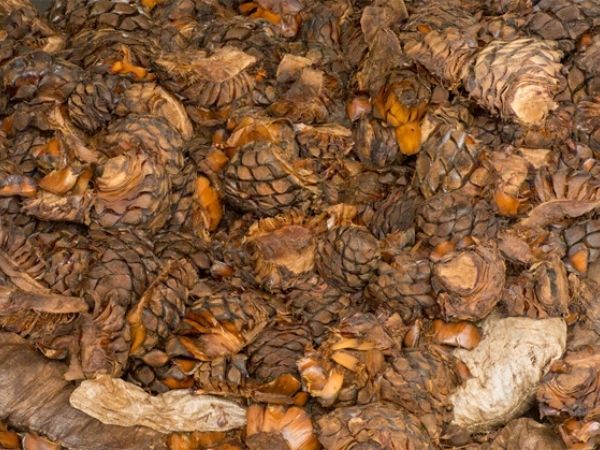 The Way of the Agave is a traditional art. We honor tradition and do things as they were done of old. Our process begins in the adobe furnace that softens the plant's fibers and transforms its starches into sugars. The agave is then heated for 30 hours and left to rest for another 12. We honor tradition and also embrace modern cooking methods. We do things as they were done of old by cooking a portion of our Agave in the adobe brick oven. We also keep up with the times and cook another portion of our Agaves in an Autoclave. At the end of the cooking cycles the pina fibers are softened and the starches are transformed into sugars.
Once cooked, our Agave is passed through a shredder to separate the coarse fibers, then through rollers to squeeze out its sweet juice. To facilitate the process and extract the last drop of nectar, water is injected through the mash at high pressure.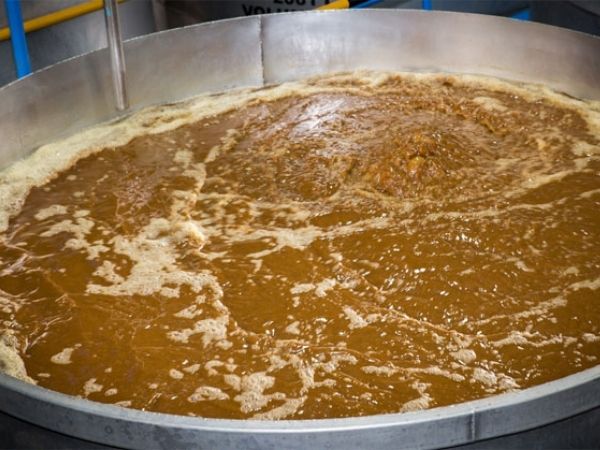 The extracted juice is placed in vats where the process of fermentation begins. Embajador devotes from three to five days to this step, so as to attain the proper body and quality. When this natural chemical process is complete, the mash is prepared for the first, or "ordinal" distillation. This is followed by a second distillation to purify the spirit into premium white tequila.
With the distillation complete and the base tequila ready, the liquid is set aside to age. Embajador Tequila's cellar can accommodate 1,600 barrels (200,000 liters). While the Blanco (white) tequila may be bottled as is, we take an extra step. Embajador Platinum Blanco is rested in stainless steel vats up to 40 days before bottling for a complete development of character. Reposados ("rested") are aged a minimum of two months, but less than a year. Embajador Premium Reposado is aged for a period of eight months in two types of American Oak barrels. Añejos are aged a minimum of one year, but less than three years. Embajador Supreme Añejo is double barrel aged with devotion for one year and six months in Kentucky Bourbon & Tennessee Whiskey American Oak barrels. Extra Añejos are aged for a minimum of three years. Our Gran Embajador is double barrel aged in Maker's Mark and Jack Daniels American Oak Whiskey barrels for a minimum of 36 months. Its elegance awaits to reveal its grand exquisiteness and character.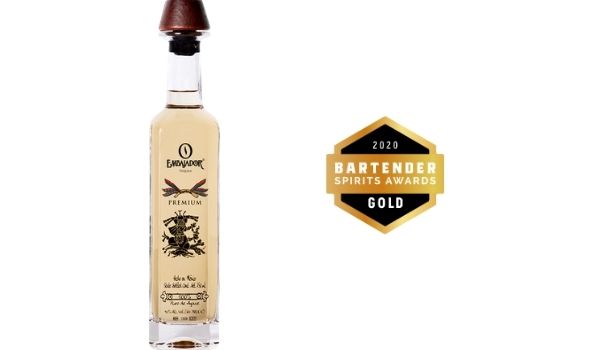 Aged in American oak barrels, Embajador Premium is a young distillate, with accents of extraordinary character, aroma and flavor that will keep the most demanding palates eagerly awaiting new, complex and intriguing adventures.
Embajador Platinum Blanco & Embajador Supreme Añejo - Silver medal winners at the 2020 Bartenders Spirits Awards
Embajador Supreme Añejo:
Eloquent and convincing, Embajador Supreme ripens gracefully in covered barrels of charred oak, whose caramelized surface imparts a remarkably generous and majestic spirit. Profoundly flavorful and pungent, it will evoke the most treasured memories.
Embajador Platinum Blanco:
With its distinct accents of pure 100% Blue Weber Agave, Embajador Platinum is a twice-distilled spirit with luminous silver and platinum tones. For tequila connoisseurs, its freshness and intensity infuse the palate with enduring vitality.
Bartenders can contact Andres Garcia (469) 216-0567 and andres@embajadortequila.com for more information on how to stock these brands.
Support for on-trade: 90 day Tasting Features/Social Media Ads/Wait Staff Incentives where allowed/Bar Spends/Menu print/Educational Tequila tastings with a family member from Embajador/Food Pairings.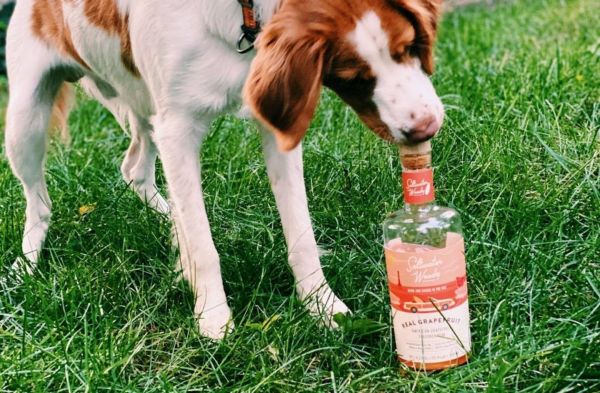 Suppliers Spotlight
The Saltwater Woody rum is distilled in the coastal South with Florida molasses and blended and bottled in the heart of America.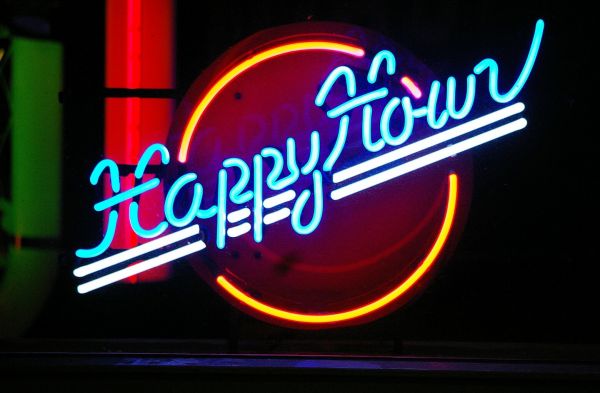 Operations and Management
Happy Hours are a hugely successful sales and marketing strategy that has thrived for a long time, here is how you can successfully implement them.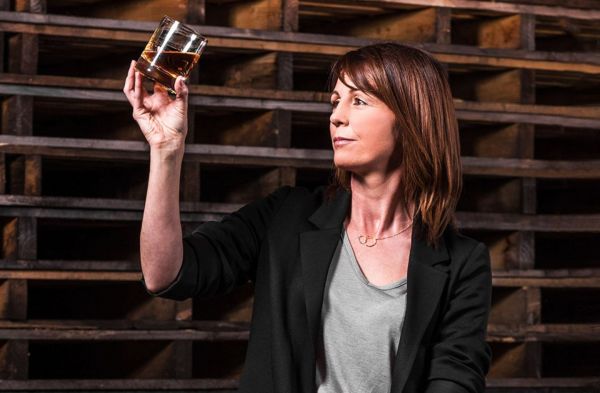 Interviews
Alex Thomas, Master Blender at the Old Bushmills Distillery and The Sexton Irish whiskey shares her experience working as a master blender and her views on the consumer trends taking hold this year.
South San Francisco Conference Center, 255 South Airport Boulevard, South San Francisco, CA 94080, United States.
Register Now