Top Tips For Creating A Sustainable Bar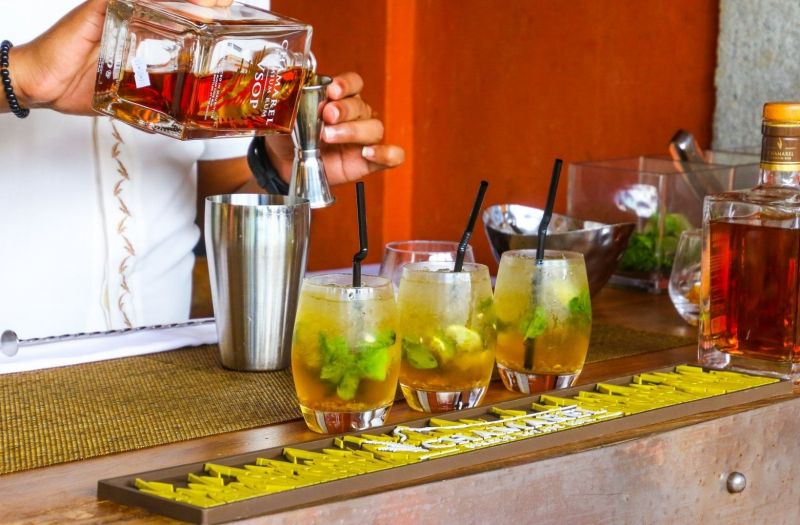 23/04/2019 Today, bar customers are actively embracing and handsomely rewarding bars and cocktail lounges that go the extra step on the sustainability journey.
One of the biggest buzzwords within the bar industry today is "sustainability." In the context of an everyday bar, it can mean everything from simply getting rid of plastic straws to a much more strategic approach that involves reducing the overall carbon footprint of the bar. Just a few years ago, bars that made a sustainability pledge risked putting themselves in an unfair competitive position vis-à-vis their peers due to the costs involved. Today, however, bar customers are actively embracing the trend – and handsomely rewarding bars and cocktail lounges that go the extra step on the sustainability journey.
The basics
The starting point for many bars that want to embrace sustainability is simply getting rid of plastic straws and paper napkins. To replace these napkins – which have traditionally accompanied mixed drinks and cocktails – all you have to do is a transition over to more environmentally-friendly options, such as cork-based coasters. Basically, any item that can be reused over and over again is preferable to creating mountains of paper waste throughout the course of an average night. In the same way, you can replace plastic straws (which are headed straight to the nearest landfill) with bamboo straws or compostable straws. Or, you might do away with straws entirely.
Reduce ice consumption
The next big step is re-thinking the use of ice in the cocktail preparation process. Creating ice takes both water and energy, so the less ice you use, the less impact you will have on the surrounding environment. The only problem, of course, is that some cocktail creations need to be chilled with ice. So you need to think of compromises here. Having an elaborate frozen margarita machine at the bar, for example, probably is not doing the environment any favors. And you can certainly limit the amount of ice that is used to prepare the drink (but that won't actually show up in the finished drink).
Recycle and upcycle
If your bar is part of a dining establishment, or if your bar has a separate food menu of its own, it will be much easier to upcycle some of the ingredients used during the preparation of cocktails or meals. Here, it's best to think in terms of how you are using citrus fruit. Peels, rinds, skins and seeds can all be upcycled as part of new cocktail creations. And some bar managers have become very creative about all the ways that they can recycle the "trash" created by a bar in an average day. Did you know, for example, that coffee grinds could be transformed into a coffee liqueur? Or that juices from cans of different ingredients can often be multi-purposed for other uses? The ultimate goal of any sustainable bar is to become a "zero-waste" bar, in which there is literally zero trash at the end of the night. In London, for example, the much-celebrated "Tiki Trash" program seeks to educate bar owners and bartenders about all the ways that remnants and leftovers can be transformed into Tiki drink creations.
Reduce your carbon footprint
One way to boost your sustainability credentials is by thinking only in terms of locally-sourced ingredients that do not require extensive shipping and transportation from far-flung locations. For example, having limes or other seasonal fruit shipped to your bar during the winter makes a major impact on your overall carbon footprint. So some bars get rid of limes and other citrus fruits altogether. There are plenty of other garnishes in addition to lemons, oranges, and limes.
Explore sustainable cocktails
Inspired by the whole "farm-to-table" movement and a renewed focus on locally sourced ingredients, many bar customers are now asking for sustainable cocktails directly. This term can cover a wide gamut of different cocktail creations. As a general rule, a sustainable cocktail is one that minimizes its use of natural resources, conserves energy, minimizes pollution and places an emphasis on ingredients that are reused, recycled or upcycled.
Make sustainability part of your overall branding and messaging
The next big step on the path to sustainability means embracing sustainability so that it becomes part of your overall messaging. For example, instead of just having a single "sustainable cocktail" on your drink menu, you can convert your entire drinks menu into a sustainable cocktail listing, in which you change the cocktails seasonally so as to minimize your overall carbon footprint.
In many ways, it is important to pay attention to what the biggest spirits are doing when it comes to sustainability. One company that has pledged to make sustainability and corporate sustainability a core strategy is Pernod Ricard, the maker of Absolut vodka and Jameson whiskey. The company pledged to reduce its carbon footprint by 50 percent by the year 2030 and to make all labels on its spirits recyclable within the same time frame. Thus, simply by stocking spirits from the Pernod Ricard portfolio, you can be making a statement about what types of drinks your establishment serves. (Of course, you can also choose to go with "off-brand" spirits that are local or sustainably sourced, so don't take this to be a total endorsement of Pernod Ricard!)
Search out best-in-class sustainability practices within the bar industry
Finally, it is important to keep on top of new trends and best practices within the industry. That's especially the case if part of your overall branding and messaging calls for your bar to be a market leader in sustainability. You want to be ahead of new trends, not behind them. For example, there are a growing number of bartender competitions and events based around the theme of sustainability. That might be a way to make your bar a real advocate for environmentally-friendly practices at your bar.
Sustainability is more than a collection of practices and approaches – it is really a way of thinking about the world. Creating less waste and reducing one's environmental impact is now a priority of a growing number of bars around the world. Becoming a sustainable bar will not only save you money and make you more efficient – it will also serve as a valuable rallying point for customers to back your establishment and show their support for your dedication to the environment.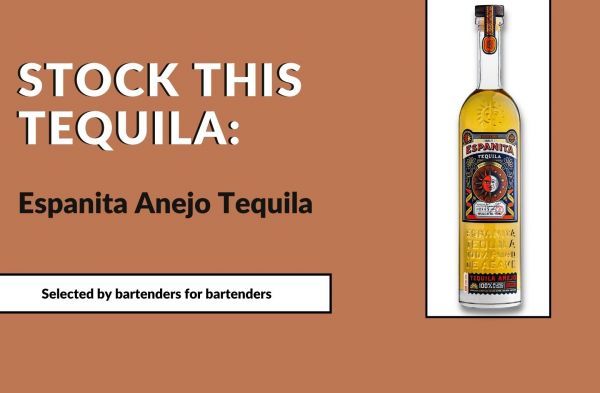 Suppliers Spotlight
Espanita Anejo Tequila wins the esteemed 'Tequila Of The Year' at the 2021 Bartender Spirits Awards.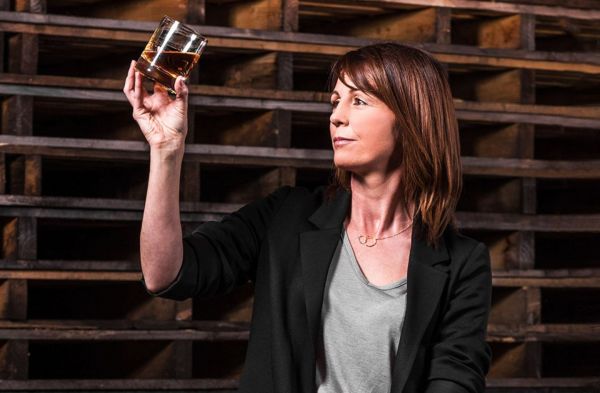 Interviews
Alex Thomas, Master Blender at the Old Bushmills Distillery and The Sexton Irish whiskey shares her experience working as a master blender and her views on the consumer trends taking hold this year.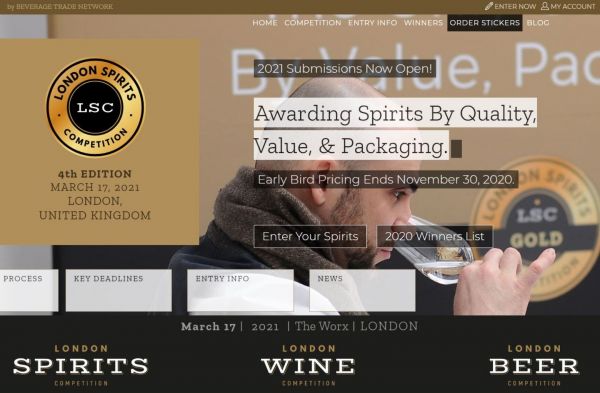 News
London Spirits Competition has built up a strong community amongst both those who enter, take part in the judging and then go on to list the products that win awards.
South San Francisco Conference Center, 255 South Airport Boulevard, South San Francisco, CA 94080, United States.
Register Now