Top Tips to Minimize Waste Behind the Bar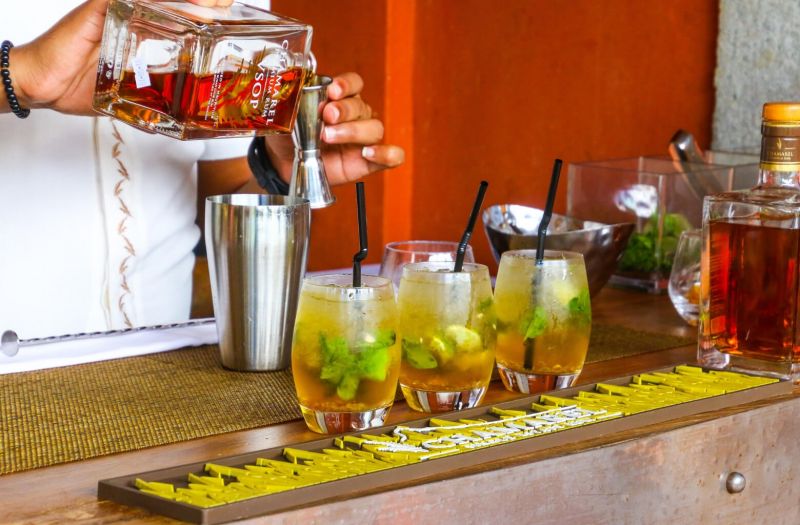 07/01/2020 Efficient waste management behind the bar will lead to increased productivity and better performance. Here are some tips on minimizing waste.
When evaluating bartender performance, one factor that does not receive as much attention as it should is the ability of a bartender to minimize waste behind the bar. There are two primary ways of thinking about waste – as the waste of time, and as the waste of stock. In either case, waste ultimately acts as a drag on profitability and performance, and if unaddressed for a long period of time can also impact customer perceptions about your bar. The good news is that there are plenty of ways that you can act to minimize waste behind the bar.
Efficiency: Controlling for waste of time resources
It's easy to spot efficiency behind the bar, but a bit more challenging to measure it. An efficient bartender always has a smooth shift, customers get served on time, and the overall functioning of the bar is enhanced by open lines of communication between the bartender, back bar staff and servers. When this is not happening, it could be a warning sign that some factor related to efficiency needs to be addressed.
During the pre-shift period, you can boost your overall efficiency by carefully checking that you have all necessary resources already assembled – the back bar has been fully stocked, the well is filled with ice, all the labels of the various spirits are facing outward, and all mixers have been fully stocked and chilled. In short, you need to be ready to serve customers as soon as the doors open. Customers will not want to wait in a queue as you hunt down ice, garnishes or mixers between drinks.
During the shift, you can boost your overall efficiency by following the rule of serving 1½ customers at a time. What this means is that you are already starting to assemble drinks for the second customer as you are preparing drinks for the first customer. This helps to ensure a seamless flow of customers. Moreover, you can boost your overall efficiency by making sure that you fully understand the order of the customer. This keeps you from having to re-make an order that was not filled correctly.
And then after the shift, there are steps that you can take to minimize waste behind the bar. For example, you can ensure that all bottles have been closed properly, all mixers stored away, and all bottles have been returned to their proper position. You can wipe down the bar counter, clean up your workstation and make sure that the bar is going to be ready for the next day's shift.
Efficiency: Controlling for waste of stock
In the bar industry, "stock" is a catchall term used to describe all bottles of spirits and liqueurs behind the bar. Thus, controlling for a waste of stock is really all about making sure that these bottles are properly used and maintained. In many ways, these bottles are the inventory of your company, and if there are any spills or breakage, it will be an immediate hit to the bottom line of your bar.
Overpouring is one of the most common ways that stock is wasted. In short, if you are routinely pouring out too much alcohol with every mixed drink or cocktail, you will be using too much of your stock at one time. As a result, always use a jigger when pouring out spirits. This will make you look more professional, and it will also ensure that you are always pouring out the correct amount of alcohol with every drink. Ultimately, this will improve the overall customer experience, since the built-in expectation will be that every drink is prepared the same.
Another factor that can lead to loss of stock is fatigue. When you are fatigued, you are bound to lose coordination and focus. This could lead to spilling and dropping stock (in the case of coordination), or to creating the wrong drink (in the case of focus). One good way to prevent fatigue while on the job is to make sure that you are properly hydrated throughout the shift.
Miscommunication is another factor that can lead to a waste of stock. This typically occurs when servers and bartenders mix up orders. If this happens more than once, it's time to find out why signals continually are getting crossed. It could be that there is no agreement on what certain terms mean.
One industry-wide best practice is to build stock management into the job description of the head bartender. In other words, it becomes the responsibility of the head bartender to keep a running record and tally of any waste. Bartenders should be regularly recording anything that gets broken, spilled or that is no longer usable (such as bottles in inventory that are damaged for any reason). This ledger should include what was wasted, why or how it was wasted, and perhaps even include a possible remedy.
Impact of waste minimization on bar performance
By focusing on waste minimization, you are going to improve the overall performance of your bar according to three key metrics: revenue, profitability and customer satisfaction. In the case of revenue, you will be serving more drinks to more people, and that will naturally lead to higher sales each shift. Moreover, if customers are impressed by your skill and efficiency behind the bar, they are also more inclined to order the hard-to-make premium cocktails on your bar menu that demonstrate your skills. And that naturally leads to increased profitability for your bar.
Remember, too, that profitability is not just about boosting revenues – it is also about minimizing costs. The lower your overall operating costs, the better your bottom line is going to look. In other words, if you are not toting up waste related to broken or damaged bottles, wrong orders, overpours and misplaced inventory, you are also cutting down on your cost of goods sold.
It helps to have a quality assurance program in place to ensure that quality is improving over time. Bartenders are on the front lines of profitability, and everything they can do to minimize waste is going to have a long-term positive impact on the superior performance of a bar.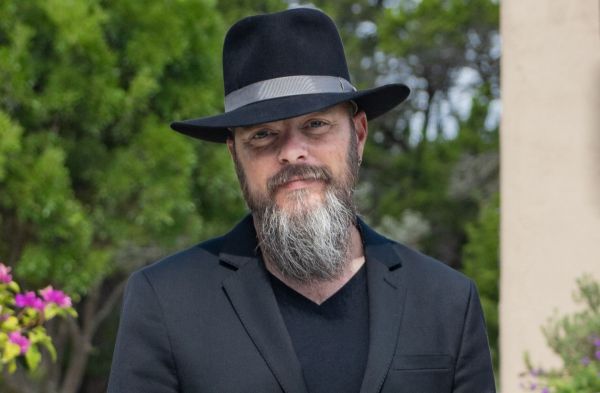 Interviews
The modern drinks world is full of qualifications - but are they worth it? We ask Daniel Whittington, creator of the Whisk(e)y Sommelier course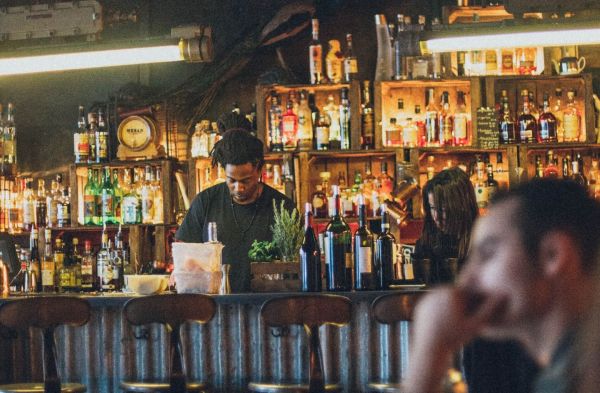 Insights
Here's what bars can do to tweak their strategy to amp up their delivery and pick-up sales.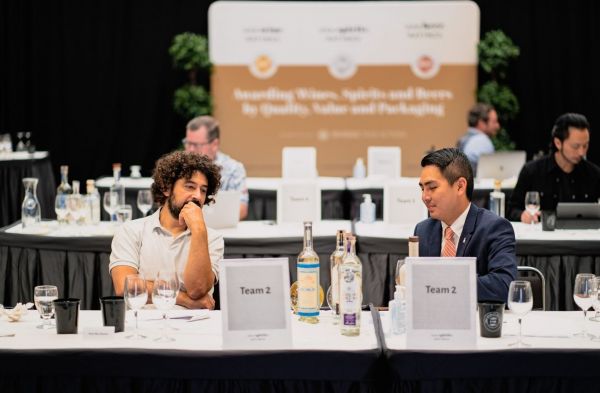 News
FINAL CALL to get early bird pricing for your spirits is here. Get assessed by top spirits buyers and experts and grow your brand awareness in 2022. Take advantage of the early bird pricing that is on till March 10, 2022.
South San Francisco Conference Center, 255 South Airport Boulevard, South San Francisco, CA 94080, United States.
South San Francisco Conference Center, 255 South Airport Boulevard South San Francisco, California