Which Spirits Categories are Booming in the UK Drinks Market Right Now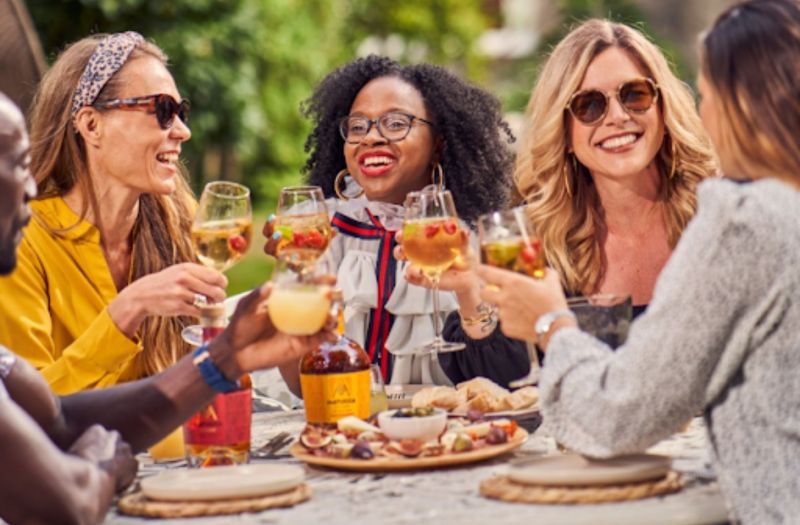 26/08/2022 A worldwide pandemic hasn't reduced UK consumers' thirst for spirits; in fact, since Covid-19 the category's retail sales have increased.
2022 saw a revival of the pre-Covid life, with the return of summer festivals. But consumer behavior is still very different from what it was in 2019. As more of us stay at home, eCommerce is growing, and in the wake of COP26, there is an emphasis on sustainability, so spirit brands need to stay up to date with the current trends.
UK drinks market saw a huge transformation among consumers and their choice of drinks. It's not surprising that they have started drinking at home more often than before. Since lockdown, it has typically become more affordable and practical and has integrated itself into their daily lives. With this change in drinking patterns come consumer demand and high standards. The beverages sector has no choice but to stay up to date with the recent spirits trend because peoples' preferences, interests, and needs are constantly evolving. Developing a rich and delicious alcoholic spirit will satisfy even the most sophisticated taste buds. There are some categories of spirits that are marking their presence in the UK market like tequila. The love for these spirits is increasing in the UK and people are eager to try the various flavors these brands are coming up with to attract more customers. Here are the spirit categories that are booming in the UK drinks market right now.
[[relatedPurchasesItems-31]]
Tequila's Time to Shine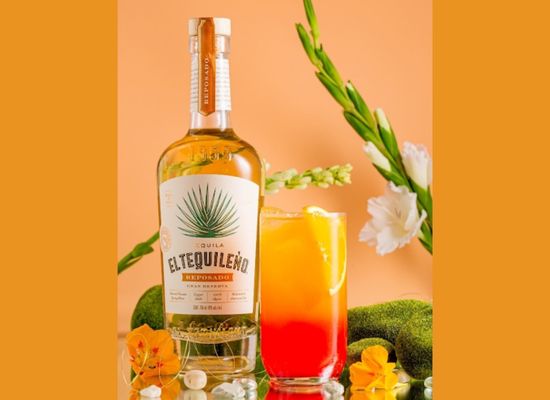 El Tequileo in Tequila Sunrise cocktail; Image Source- El Tequileo
According to industry experts, tequila will become the most popular alcoholic beverage over the next few years. Several premium brands of tequila have introduced their product offering customers to choose from a wide range of brands. It is ideal for tequila enthusiasts. Tequila is no longer viewed as a shot drink or just used in margaritas. Now, cocktail creators are showcasing the versatility of agave spirits in a variety of drinks.
Deano Moncrieffe, an expert in agave from the Hacha bar in east London, even launched a new specialty bar in south London, offering tequila to the wider population.
For the first time, popular Mexican brands like El Tequileo have started showing interest in the UK market. Mezcal is also becoming a trendy alternative to tequila if you prefer something more smoky and vegetal. It can be an amazing new addition to your repertoire.
The popularity of Mexican food has increased in the UK in recent years, and the emergence of brunch culture has given consumers the chance to learn how nicely Tequila can pair with food. According to Tequila Educator for Promixo Spirits Oliver Pergl, "The Margaritas and Palomas will always be popular around the world, but what's so exciting is seeing how Old Fashioneds and Espresso Martinis twisted with Tequila are now starting to populate popular bar drinks menus."
It is the ideal time to learn about this modest and exceptional Mexican spirit because there are an increasing number of Tequila-specific bars and Mexican-themed establishments, as well as grocery stores in London that offer a wide range of Tequila. According to the WSTA, UK consumers purchased more than 1.5 million bottles of Tequila in shops and supermarkets in the year to 11 September 2021.
Whisky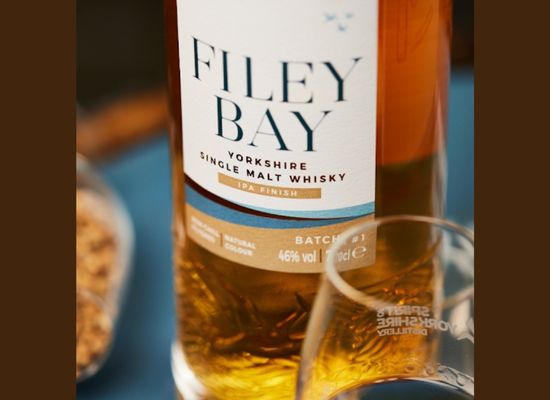 Filey Bay IPA Finish; Image Source- Spirit of Yorkshire Distillery
This year will be another remarkable year for whisky. Whisky is expected to overtake other alcoholic beverages as the preferred choice in 2022. As more distilleries are emerging, more products are being blended and aged in casks whisky brands have started adding new refreshing flavors and textures like Sherry into their age-old favorites to enhance the taste. It is helping them to attract more new and younger customers.
Whisky brands have also started using wine, tequila, and sherry casks to impart flavors and textures to the whiskies. But the marriage between the whisky and beer casks is particularly fascinating. The biggest release in 2021 was from the Lagavulin Distillery when they introduced their Guinness cask-finish 11year old whisky. It was their second release with Parks & Recreation star Nick Offerman and the entire whisky industry was intrigued by the combination.
Recently English whisky brand Spirit of Yorkshire released their first single malt whisky- the Filey Bay IPA Finish in Yorkshire. It was produced by using the barrels from its sister brewing company World Top Brewery. The company is looking forward to doing the same with the casks that were used to hold its Marmalade Porter.
Rum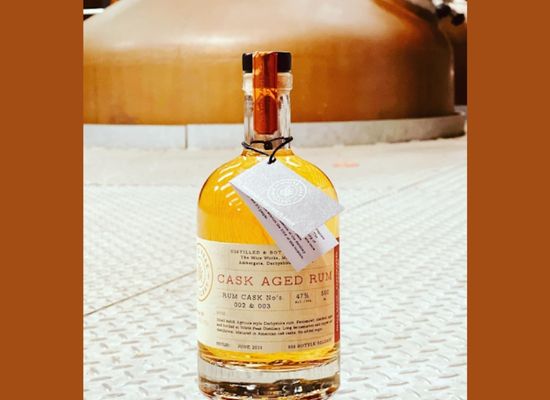 Cask Aged Rum; Image Source- White Peak Distillery
While drinking Rum you can feel that time flies away. According to Bacardi's Drinks Trends Report, rum is one of the top 6 spirits, and more people are looking for well-crafted rums. Rum and Tonic are becoming more popular in the UK market compared to conventional Rum and Cola. Today rum has become a high-end, environmentally friendly spirit focusing on "dry sipping," or bold, dry flavors without sugar.
Scottish and English rum is becoming popular worldwide. Distilleries like Matugga, Scratch British Rum, and even Brewdog are making exceptional drinks this side of the Caribbean sea like Five Hundred Cuts Spiced Rum from Brewdog.
White Peak Distillery in Derbyshire, which was once known for its whisky, later experimented with rum and produced its own Cask Aged Rum. Co-Founder Max Vaughan says, "We wanted to take some of our skills and what we had learned producing whisky and apply them to another spirit."
Premium is King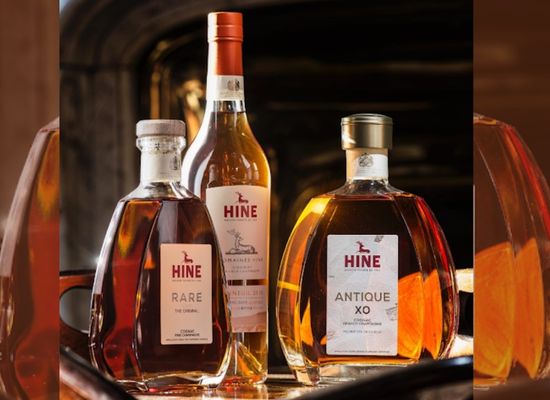 Image Source- Hine Cognac
Data from the wine, beer, and spirits industries suggest that luxury and premium quality alcoholic beverages have started to become the core elements of post-pandemic drinking. According to Bacardi's report on cocktail trends for 2022, 50% of bartenders throughout the world said that customers are choosing more premium drinks.
Nowadays consumers are becoming more health conscious due to which they are consuming less alcohol but of premium quality. They are looking for premium quality wine and spirits that they can savor and enjoy.
The rising demand for premium quality spirit is also increasing the sale of tequila and Bourbon in the UK market. It will be better to observe the market of new World whisky due to this trend of consuming premium quality whisky in the UK. The trend is also encouraging premium brands from countries like India, Taiwan, and Holland to launch their product in the UK market.
Cognac is also another drink that is gaining momentum in the UK drinks market. It is already time for Cognac to make a comeback in the drinks market and expert thinks that 2022 will be its year to shine. According to reports from The Drink Business, Britain's oldest wine and spirits merchant, Berry Bros. & Rudd, will be the sole UK distributor of Hine Cognac as of 1 July 2022. Per Even Allaire, Deputy Commercial Director of Hine Cognac said: "We are excited to be expanding our partnership with Berry Bros. & Rudd having worked with the business over many years across their retail and private client divisions and with their sister company Hotaling & Co in the US. We look forward to developing our distribution across the UK market together."
The End of Gin Boom?
Since 2016, the number of gin distilleries in the UK has tripled in size. Gin has become the "it" spirit of recent years. Gin continued to be popular despite the disruption in the previous two years, as indicated by the Wine and Spirit Trade Association's (WSTA) report of a 22% increase in sales from the previous year.
While it was anticipated that gin will continue to be popular in 2022, there have been indications that the gin boom may be beginning to lose its charm. Google Trends' analysis of search intent reveals that interest in gin has been rising since 2015 but has subsequently started to decline after peaking in 2018.
Time will tell if the demand for gin will continue to increase or decline. But there is no doubt that nowadays customers are looking for spirits which they can enjoy while drinking.
While the large categories of tequila, whisky, and rum all exhibit signs of growth, it's possible that the sub-segments of flavored gin will capture consumers' interest and fuel impressive growth. Predicting which one will come next is the only challenge due to which commitment toward current consumer trends is crucial. The future big trends or the numerous niche trends must be defined in terms of provenance, authenticity, superb design, and smart targeting. The spirits business is still a powerful force for its highly dynamic and fast-paced nature.
Written by Aparna Dutta, Beverage Trade Network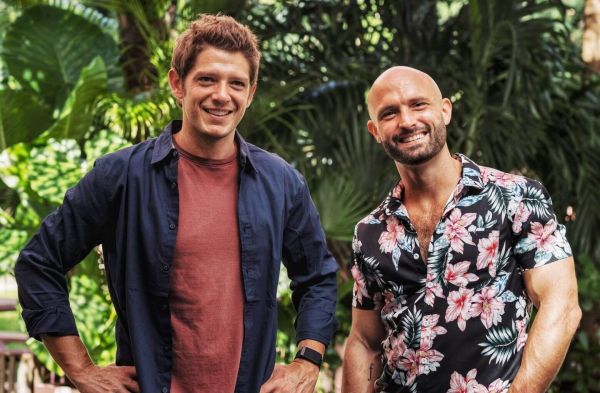 Interviews
Miami has become one of America's best places for a cocktail in recent years - and, according to expert Ben Potts, it's only going to get better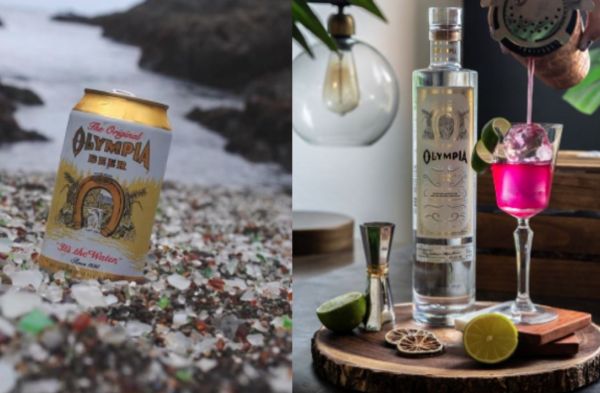 Suppliers Spotlight
BartendersBusiness.com highly recommends bartenders and mixologists in the USA to try this vodka.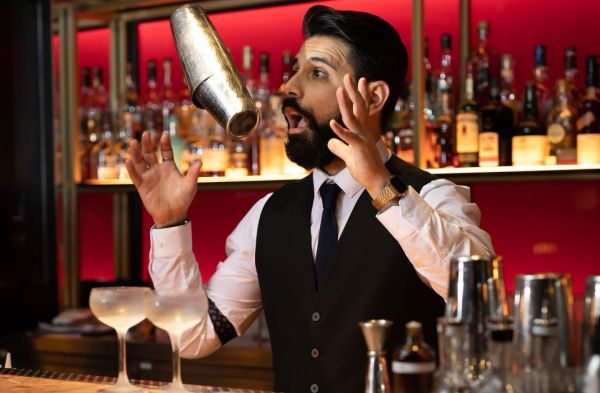 Interviews
Michele Lombardi has a passion for bartending and his experience is a story worth telling. He briefly shares how a good bartender should observe and learn new skills from the bar industry.
South San Francisco Conference Center, 255 South Airport Boulevard, South San Francisco, CA 94080, United States.
Register Now