How To Leverage Your Online Presence to Boost Bar Profitability
10/04/2019 Just going online is not enough to cause noticeable changes in profits, here are a few pointers for leveraging your digital presence to boost profits.
Your online presence consists of more than just your website – it also includes all of your social media platforms (such as Facebook, Twitter and Instagram), as well as your presence on platforms like Trip Advisor, Yelp and Google Maps. By optimizing each of these components of your online presence, you can help to boost overall bar profitability.
Developing the core strategy
At the outset, you will need to determine what you are trying to accomplish with your online presence. Are you trying to drive visitors to your bar or restaurant? Are you trying to build brand awareness online? Or are you trying to increase the day-to-day profitability of your venue?
With that in mind, there are many different types of online strategies that you can adopt, and each of these will look slightly different. For example, if the goal is building brand awareness, then it's best to focus on highly visual social media platforms like Instagram. If the goal is to increase day-to-day profitability, then you will really need to take a closer look at how your website can be used more effectively as a promotional tool. Let's look at each of the main components of your strategy, to see what each one can help to accomplish.
Website
The traditional way to think of a website is that it is your "virtual shop front" or your "shop window online." But what exactly does that mean for a bar? After all, unless you are selling things like membership to a wine club, all of your sales are going to occur in the brick-and-mortar world, and not online. So the goal of your website should be to drive customers to your real-world address and make them aware of everything they can expect when they visit.
At a very minimum, then, your website needs to include your address and opening times in a very easy-to-find section of your website. It should also include contact information, as well as a link that opens your location in Google Maps. That way, people know exactly how to find you. Most people who are calling are probably calling to find out directions or to find out what hours you're open that night. So always make this information easily available online.
But that is really just scratching the surface of what you can offer via your website. To convince people to visit, you might offer two different types of photo galleries – one of your bar and its various cocktail creations, and one of your bar patrons enjoying themselves at your establishment. You can also highlight events, deals, specials and promotions. Even something as simple as listing your Happy Hour events, or any special upcoming events, can be a huge help in attracting foot traffic to your bar.
Social media
At one time, Google was the primary way that people found out about bars and restaurants. Now, it's social media. Most referrals come via Facebook these days, not Google search. So it's important that you begin to build out your social media presence. Facebook is the key platform to focus on at first, and you can post as frequently as daily. For example, you could post photos from your bar. You could provide updates on specials or promotions. And you could simply use posts to say thanks to patrons who are mentioning and tagging you in their posts.
In addition to Facebook, Instagram is another important social media platform. With Instagram, the goal should be to inspire fans and new customers, offering them a unique behind-the-scenes look at what happens at your bar. This can include beautiful images of new cocktails you are promoting (such as a new "cocktail of the month"), as well as images of your staff getting ready for a new day. You can also use Instagram to host photo contests, in which guests use #hashtags to help you find their images on Instagram.
One big buzzword in the digital marketing world is "engagement," and that is precisely what makes social media different from traditional media. It's no longer a case of just pumping out content. It's also a case of responding to people, asking questions, re-posting content, and using relevant hashtags to help people form a community around your brand.
Search
Google is still a major factor to consider for bars, pubs, and taverns as they go about building out their online presence. Next to Facebook, Google is the second-biggest referrer of traffic, so it's up to you to make your website as SEO-friendly as possible. First, you need to find relevant search words for your business, and then you need to include these keywords on your website. You also need to keep your website up-to-date and fresh with new content, because Google rewards sites that update regularly. As a result, some bars and restaurants now publish daily blogs, in which they share updates, insights or news that might be relevant for customers.
Review sites
Finally, mention needs to be made of review sites like Yelp and Trip Advisor. In today's digital economy, customers base a lot of their decisions on rankings, reviews, and recommendations that they find online. Thus, it is important that you track and monitor your reviews online. Some bars even appoint a staff member to respond to customer comments. The goal, of course, is to keep those five-star reviews rolling in. The better the reviews, the more likely it is that customers will come to your bar on a nightly basis.
The most exciting part about using an online presence to improve the business performance of your bar is that the possibilities continue to grow, both as social media platforms release new features (such as live video streaming) and as new technologies like virtual reality open up entirely new options. At one time, it was enough just to master email marketing and website SEO. Now, it's important to be aware of how customers are using mobile to connect with your brand, and why social media is now important than search.
At all times, the key is to focus on creating an authentic, engaging online presence that helps to showcase what makes your bar special. You'll soon discover that online is the most effective way of marketing your venue. Each new day will give you a new opportunity to take your online presence to the next level.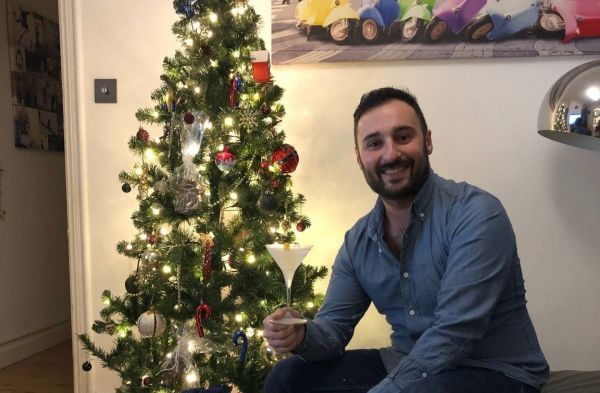 Interviews
Enrico talks about how he picks spirits for the Dukes Bar and the support programs that work well.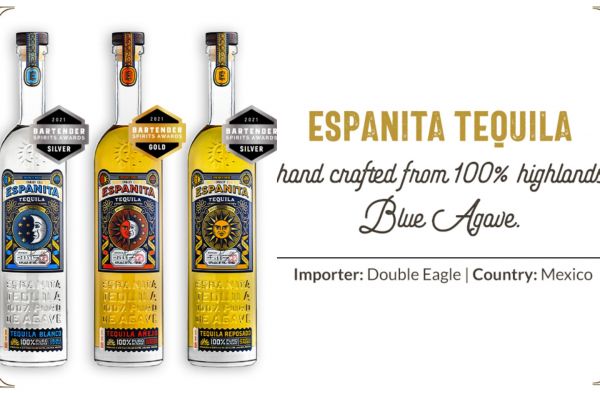 News
The 2023 Bartender Spirits Awards submission deadline is coming and here are some of the trade benefits brands get.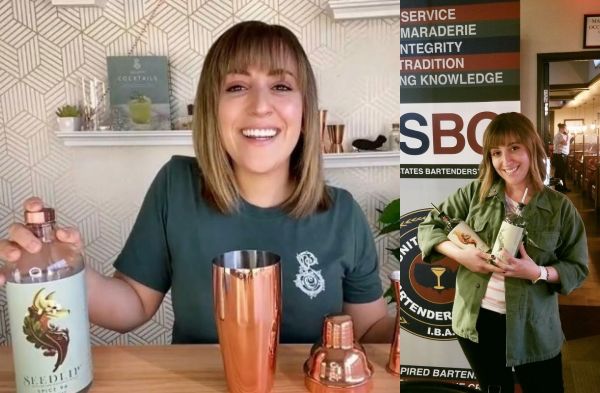 Interviews
The Brand Ambassador for Diageo's non-alcoholic spirit category, René Hartel talks about her journey, her marketing strategies, and how she is contributing to the emerging trends of non-alcoholic spirits.
South San Francisco Conference Center, 255 South Airport Boulevard, South San Francisco, CA 94080, United States.
Register Now