My Love For Amaro Started In My 20s – Says Jamie Hunt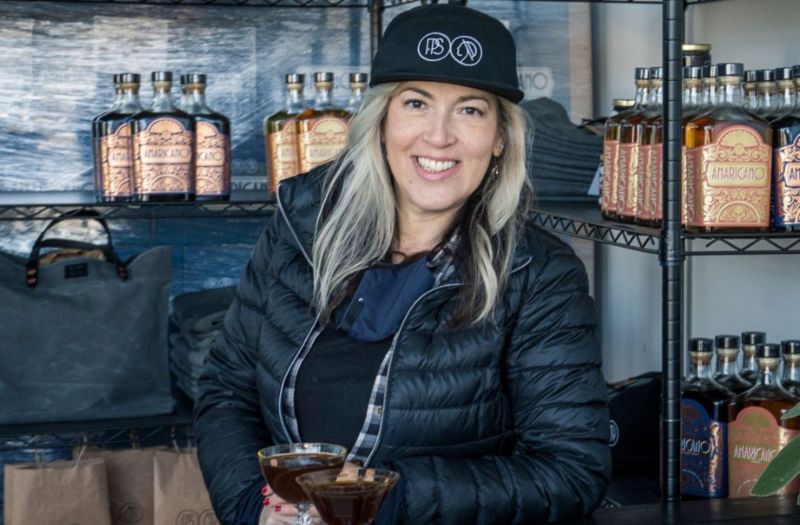 14/06/2022 Jamie Hunt, Founder and CEO of Fast Penny Spirits talks about her company's marketing strategies and making of Amaro Americano, a rich Italian liqueur.
Jamie Hunt is the Founder and CEO of Fast Penny Spirits, an Italian Amaro liqueur company based in Seattle. Jamie's trips to Europe and a family history rich in making wine and liqueurs at home sparked her dive into the world of Amaro. Turning her Sicilian heritage and love for amaro into an alcohol brand, she started Fast Penny Spirits company during the pandemic. The company's flagship amaro – "Amaricano", reflects the infusion of Italian culture and American essence. Along with making high-quality amaro, a desire to give back to the community and have a bigger impact on the world inspired her to launch "Pretty Penny", a giveback program helping women and local communities in this industry.
1. Can you tell us a little about yourself? What inspired you to create Amaro Amaricano?
I come from a Sicilian heritage with a family who has been making liqueurs and wine at home for generations. My love for amaro started in my 20s during my travels around Italy, where I would purchase bottles from various towns. When I was looking to shift careers and start a new business, I wanted to do something I was passionate about. The aha moment happened when my husband and I were having an after dinner amaro at a local Seattle bar and we asked the bartender to try some American-made amari. During that experience, I was inspired to produce a more complex Italian style amaro.
2. As the Founder and CEO of Fast Penny Spirits, what does your day look like? And what is the best part of your job?
My days are different all the time which makes things fun and interesting. It usually starts with going through emails and action items in the morning, working out, stand up with the team to go over our day, then it could involve production, a market visit, an event at the distillery or at a local restaurant or other venue. The best part of the job is working with my team. We have a fun and supportive team and have selected the same with our choice of distributors and PR and marketing partners.
[[relatedPurchasesItems-31]]
3. What's unique about Amaro Amaricano? Can you take us through the different styles and flavors of Amaro Amaricano?
I think what makes Amaricano unique is the care we take in sourcing sustainable ingredients. Our amaro starts with an upcycled grape spirit to lower water waste and our carbon footprint, and is blended with over 45 organic and wildcrafted botanicals. It ages in stainless steel tanks before a portion of it finds its way into our wooden foeders where we use the solera method for aging and consistency. Part of each batch goes into the foeders and when we bottle we blend foeder-aged amaro with our newly made amaro to deliver more complexity without losing the freshness.
We hear from bar managers and bartenders in the marketplace that the complexity of the flavors is without the typical and overwhelming bitterness of most American-made amaros. They are impressed by how well Amaricano stands alone and presents when mixed.
Amaricano tasting notes: With aromas of toasted sugar and dark fruit, the body is unapologetically rich and full. Rounded truffle, vanilla bean and Mexican chocolate help finish, mingled with a savory bitterness.
Amaricano Bianca tasting notes: Candied lemon envelops the senses, while saffron, apricot and chamomile create a perfect dance on the palate. The long finish offers a tart green, dandelion bitter finish.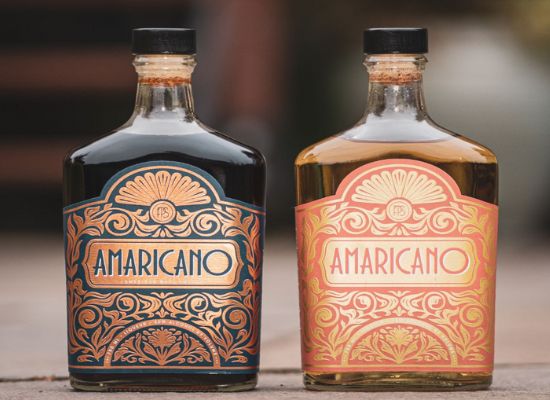 Source: Fastpennyspirits
4. How did you integrate the rich Italian heritage of Amaro with American culture?
Amaro was originally used as medicine in Italy and then enjoyed before dinner and after dinner to help aid in digestion. It's traditionally sipped neat in Italy and is often enjoyed in family and friend gatherings. We brought that sense of community to how we enjoy amaro through our tasting deck experience, partnerships, events, and dining experiences. As cocktail culture is important in America, we're continually producing new cocktail recipes and sharing them at our tasting deck and with our community through our social media, newsletter, and website.
5. Can you tell us a bit about your production process? What kind of ingredients do you use and from where do you source them?
We use regional ingredients such as black truffle foraged by dogs in the Pacific Northwest, saffron and hops grown in Washington state, hazelnuts grown in the Pacific Northwest, and marry them with other consciously-sourced ingredients such as seville orange sourced from Spain, non GMO sugar syrups sourced from the U.S., and gentian sourced from Europe and China to get the highest quality ingredients for our amari.
6. What was the first thing you did to sell your product? And how would you describe Fast Penny Spirits' success so far?
After we had a beautiful label designed by the talented Shogo Ota, we then produced our TTB approved amaro recipes, and filled and packed our bottles for sale. We launched during the pandemic so our initial sales were mostly DTC because the majority of restaurants were closed or running takeout business and distributors weren't taking on new accounts.
We have been growing at a rapid rate thanks to support in our community, our market in WA, and other markets such as OR, CA, MN, MI, TN, LA, and GA.
7. How important is Marketing and PR according to you? What do you think are the best creative marketing strategies for Amaro Amaricano?
Before I launched my products, I met with Sharelle Klaus from Dry Sparkling Soda, and she told me the biggest key to her success was getting a PR firm early on. As soon as we were able to, and once our products launched, we secured our PR firm and I don't know how far we'd be without them. They've really helped to get the word out and provide interesting opportunities such as when we did a cheese and amaro pairing class with the head cheesemonger from Beechers.
Marketing has also been important from the beginning. We started with building our website and online store while working on content to build out our social media presence and engagement on IG, Facebook, and LinkedIn. We distribute a newsletter every two weeks full of events, happenings, partnerships, cocktail recipes, and gifting ideas. We are growing our influencer network as well to introduce tastemakers and their communities to our amari.
One of our best creative marketing strategies has been our collaborations with other brands to help build our following. We've partnered in hosting local food pop-ups at the distillery, collaborating on beer with Fair Isle, collaborating on a cider product, Velvet Cashmere, with Yonder Cider, collaborating with DeLille Winery and Westland Whiskey for limited amaro releases and communicating this across all the brands channels.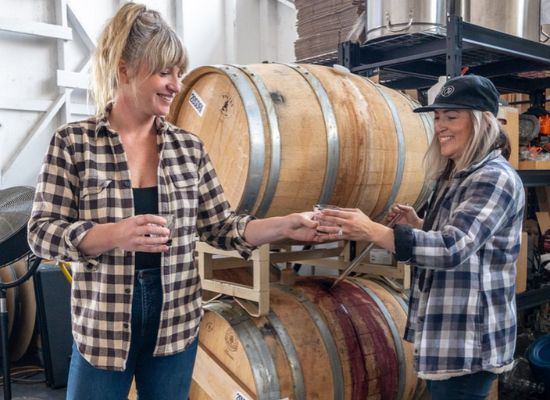 Source: Fastpennyspirits
8. In the past few months, what are the changes you've made that have had the biggest positive result on the production and sales forefront?
We've invested in new stainless steel storage tanks which has helped to scale production and provide consistency in our products. We've also focused on partnering on key accounts and education with our distributors in our markets and have been active in opening new opportunities for our distributors through our market and account visits and education.
9. In your opinion, what is the best way to build a great team?
For us, it's making sure you choose team members that bring positive energy to the workplace and interactions, being clear on roles and cross-over duties, taking personal time to hang out and have fun together, being open to new ideas from all team members, and being clear and constructive when expectations are not met.
10. How do you plan on growing in the future and what are your goals?
We plan to continue supporting the markets we're in, launching new products into the market, and launching into new markets such as NY, IL, and FL in the future. Our goal is to become one of the market leaders in American-made amaro and do that while being sustainable, community-minded, and inclusive. We don't see other amaro producers as competitors, but as part of a community building the niche amaro liqueur category so that it's more ubiquitous and loved in America as it is in Italy. We are getting ready for another round of funding on Start Engine to support this growth plan.
We've also recently become B-Corp certified, one of only six distilleries in the country to do so. As we look to the future, I'm excited to have this level of commitment to being a business that has a positive impact on the world. Our give-back program, Pretty Penny, gives 3% of bottle revenue to organizations that support women in business, local communities and the food and beverage industry. Our goal is to continue to grow our support for these non-profit organizations that have lasting impact on our communities.
11. What challenges did you face initially while creating Amaro Amaricano and how did you overcome it? What advice would you like to give to young entrepreneurs who are coming up with new spirits brands?
There were several. One of our firsts for us, was getting access to enough neutral spirit to complete our recipe trials. We managed this by subleasing from a distillery who had a license to purchase neutral spirits in bulk. When we were ready to launch the products it was July 2020 and we had to completely revamp our launch strategy. Avenues of distribution were shut down through traditional channels and many of the places that help new brands launch, bars and restaurants, were shut down. We opened our tasting deck early and really focused on direct-to-consumer to get us through 2020 and much of 2021. We also had to work on convincing some key retailers to pick us up even though we weren't in a lot of bars and restaurants yet.
For young entrepreneurs, I'd recommend building out your network and asking people in the industry to coffee or drinks to learn more. I'd set a goal to have at least 3 of these conversations a week early on. I'd also recommend treating brands in competing categories as your friends and bring them into your community and support them as well. Getting a lawyer who knows this space early on is important as there are so many regulations to consider.
12. Finally, what are some of your favorite amaro cocktails?
Negronis (regular and white), Black Manhattan's, Amaro Spritz, The Yellow Jacket, Americano, and Shakerato. You can follow us (@fastpennyspirits) for tons of cocktail recipes and inspiration for your home bar.
Interviewed by Aanchal Sharma, Beverage Trade Network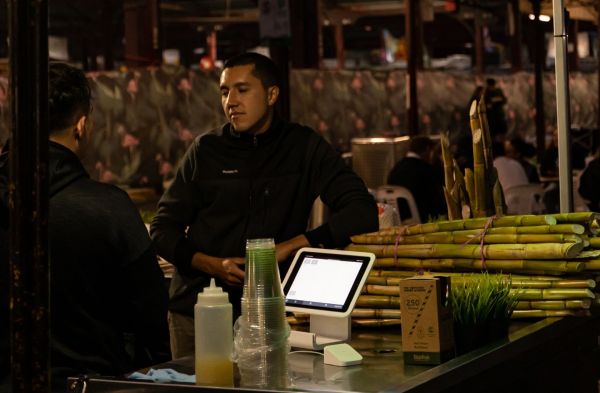 Insights
Bartending isn't only standing behind the bar and mixing. The digital world awaits your expertise. Bartenders, it's time to go digital.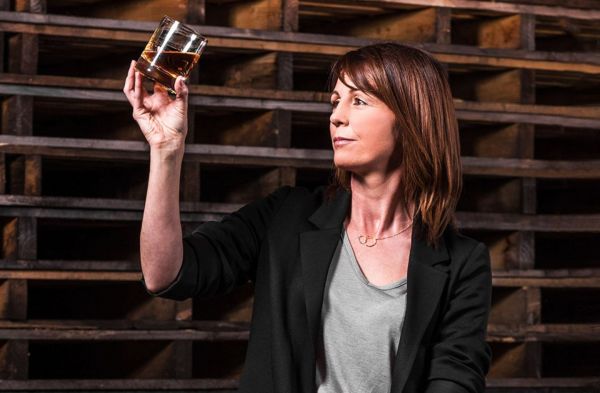 Interviews
Alex Thomas, Master Blender at the Old Bushmills Distillery and The Sexton Irish whiskey shares her experience working as a master blender and her views on the consumer trends taking hold this year.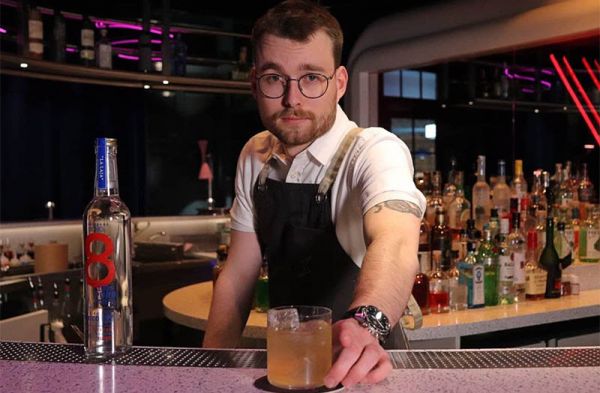 Interviews
Joris de Winder is the Senior Bartender at Super Lyan, a 17th Century Dutch House converted to a casual Cocktail Bar in Amsterdam.
South San Francisco Conference Center, 255 South Airport Boulevard, South San Francisco, CA 94080, United States.
South San Francisco Conference Center, 255 South Airport Boulevard South San Francisco, California