Bartender Essentials: How to shine in 2021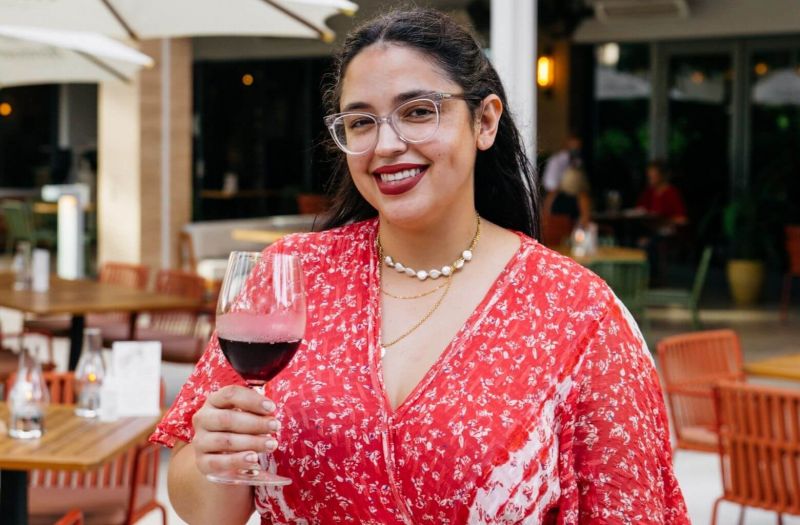 03/03/2021 According to one drinks expert, high-end cocktails are in demand. It's crucial to be prepared for customers' expectations post-Covid
"Guests are looking for that specialty cocktail, something beautiful, something that they normally wouldn't make at home"

- Amanda Fraga
These are grim times for those who thrive on the excitement and human contact that cocktail bars offer, but there is light at the end of the tunnel. With vaccines rolling out at high speed and summer approaching, the moment when bartenders can do what they do best is coming closer and closer.
It's a thrilling prospect, but uncertainty remains. Will drinkers be keen to go back into bars? Will they be nervous? Or could it be that, when guests can return to America's great cocktail bars, they will want even more of an experience than before the Pandemic? Could customers be looking to trade up in terms of drinks and excitement?
Perhaps. When Sommelier Business spoke to Amanda Fraga, one of Miami's best sommeliers, earlier this year, she had something to say that will be music to bartenders' ears, about how people's drinking habits had changed:
"People are drinking more!" she said. "We've seen an overall increase for beverages [in our venues], but what I have seen that's changed is the type of beverage from pre-COVID to now. Specialty cocktails and spirits have really increased, while I've seen a little bit of a decrease in wine.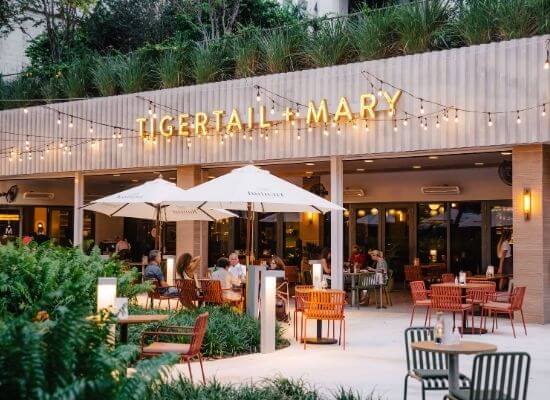 Tigertail + Mary, Miami, FL, Image Credit: Amanda Fraga
"I think that could be for two reasons. I feel like a lot of people have now started buying a little bit more wine retail and enjoying it at home. That's something that they can drink while they're home - so when they go out to a restaurant, I think they're looking for something different. And they're looking for that specialty cocktail, something beautiful, something that they normally wouldn't make at home."
There's a good chance this desire for quality and excitement will outlive the Pandemic. So the question now is - how can bartenders ensure they cater for this desire for quality? Here's our tips:
1. Focus on quality
Things haven't been easy for anyone over the past 12 months. It hasn't been easy for bartenders, for owners, for spirits manufacturers or for consumers, who've often had to take what they could get. It's going to be a delicious novelty for that final group when they can return to bars in earnest, where the best spirits are being deployed in drinks mixed by genuinely talented bar staff. A lot of people have been drinking for the sake of it over the past year - now it's time to remind them what a pleasure it can be when you introduce an element of quality at each stage of the process.
2. Love where you live
According to Jonathan Dorfman, co-owner of Satellite Spirits in California, lockdown has benefited the big boys. "The main beneficiaries of alcohol sales in the pandemic were undoubtedly large producers," he says. "I see that breaking down ... everyone was at home, no one really was thinking about the dynamics of what alcohol they were buying. They were just saying, 'Oh my gosh, the world is garbage. I'm going to have a cocktail.' You know, whereas [now] it's a different world. There's more reason to drink local and there's more reason to drink better."
The pandemic was a nice reminder of the benefits of locality. With the world cut off, communities had to stick together - and, in the case of Satellite Spirits, to make hand sanitiser for local hospitals and emergency services. That sense of community pride will outlast the Pandemic, and a trend that was already strong before Covid-19 will continue to grow.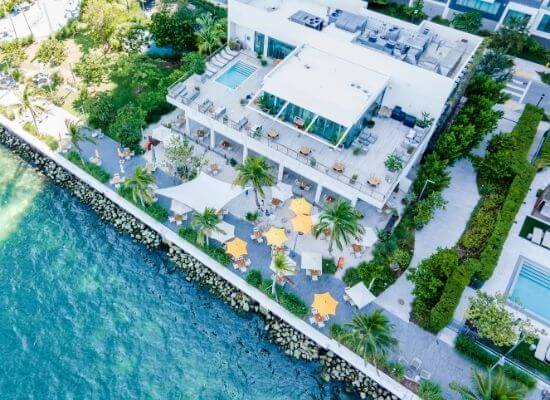 Tigertail + Mary, Miami, FL, Image Credit: Amanda Fraga
3. Make it special
A lot of people have been making cocktails at home, according to Broken Shaker Los Angeles's Christine Wiseman. "It's funny, there's been a wave of at-home mixologists over quarantine, so you'll hear sometimes people being like, "Oh, I kind of made something like this," or, "I made this at home. Can you do this?"" she says. "There has been a little bit of, "I made this at home, can you do this?" It's been funny to engage in that way."
That engagement with the process of cocktail making can only be good for the pros, but it does mean some customers will expect big things. This is an opportunity for mixologists to really strut their stuff and show what they're capable of.
[[relatedPurchasesItems-31]]
4. Make the place buzz
After a year of being stuck at home, your guests are missing one thing more than anything else: the buzz of being somewhere busy, where people are having fun. ""I think that's what people miss - being alive," says Ivy Mix, co-owner of Brooklyn's Leyenda. "I think that sparkling wine sales will go through the roof, I think that you'll see a lot more tropical drinks. I think that low-ABV and no-ABV, it will probably have a death. I think that people are still very health conscious, but I think that when people go out, it's going to be an event again. That calls for fanfare and excitement."
5. Don't forget what made you special in the first place
Life will never be like it was before the Pandemic, but your guests will find comfort in old pleasures. Continue to do what made you special in the first place, particularly in terms of welcoming guests. After a year of masks and social distancing, it might be that human warmth is what your customers are most in need of.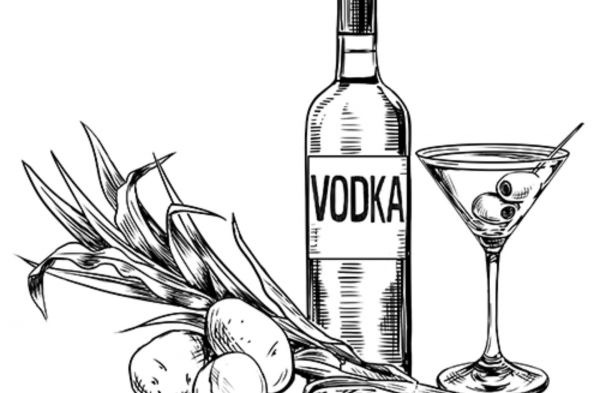 Insights
If you are curious to know where and who produced vodka spirits first?. Keep on reading the article below.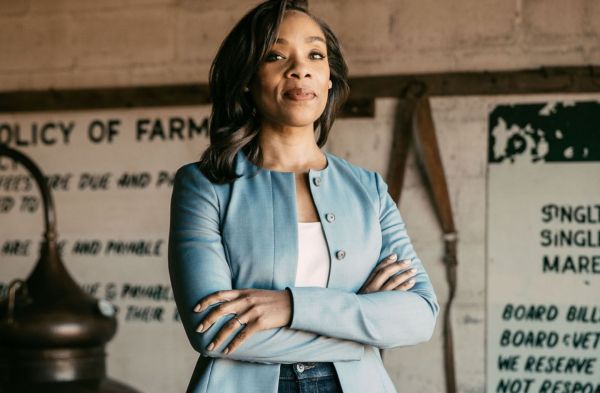 Suppliers Spotlight
Fawn Weaver's Uncle Nearest 1820 Premium Single Barrel Whiskey Steals The Show by getting a top score at the 2021 Bartenders Spirits Awards.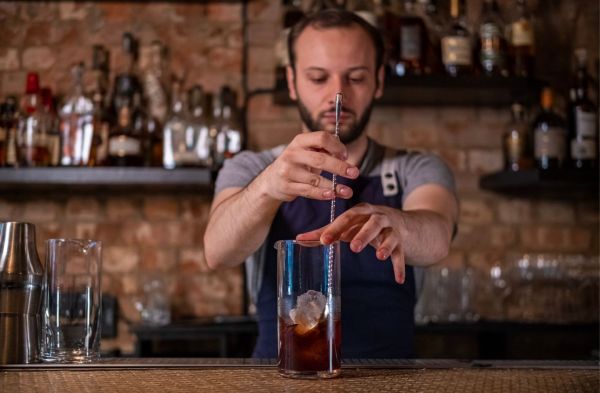 Interviews
Sporting an all-rounder portfolio in the hospitality industry, Coupette's bar manager Andrei Marcu makes a mark in the world of bartending.
South San Francisco Conference Center, 255 South Airport Boulevard, South San Francisco, CA 94080, United States.
Register Now