2023 Bartender Spirits Awards Deadline Is Coming!
10/03/2023 The 2023 Bartender Spirits Awards submission deadline is coming and here are some of the trade benefits brands get.
Winning a medal or an award at the Bartender Spirits Awards can indeed act as a powerful marketing tool and selling point for spirit brands. It provides a point of differentiation from other brands and can help to increase visibility and credibility in the market.
[[relatedPurchasesItems-31]]
Some of the top trade benefits that brands will get from the 2023 spirit competition are listed here:
1) Get in front of top mixologists, bar managers, and bartenders in the USA. As the competition brings in trade-only buyers, brands get a chance to showcase their portfolio of brands to these hard-to-find buyers. Judges also see the brand packages to rate the packaging score which unveils the brand after they are done with bling tasting scoring. Brand recognition in front of America's top buyers is key here.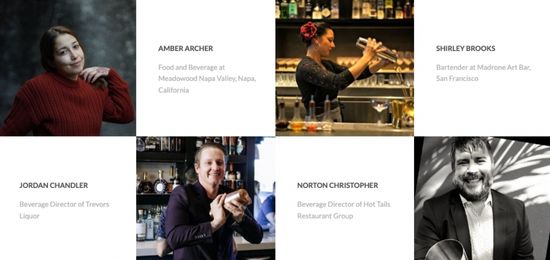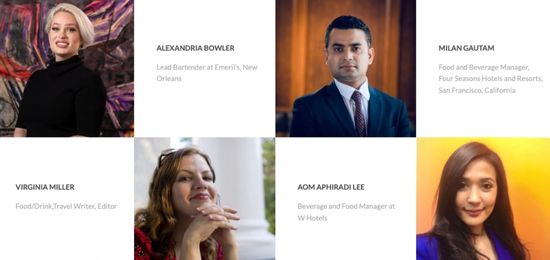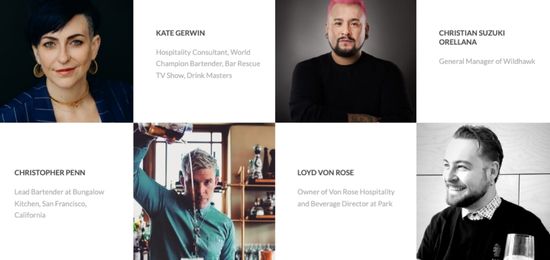 2) Getting trade material branded with the BSA logo. Bartender Spirits Awards gives professional tasting notes that spirits brands can use for merchandising. These tasting notes come in a pdf format and are ready to be printed and simply cut into 4 talkers. They have been designed for US retail merchandising.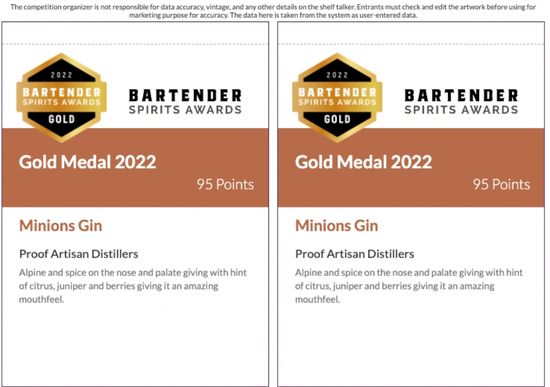 3) Get certificates that you can send to your distributor's sales rep's that they can also show when pitching to Bar Managers and Bartenders around the USA. Each certificate has a QR code that verifies and takes the reader to find more information about the brand.
4) Winning brands get ongoing support all year around from Bartender Spirits Awards and Beverage Trade Network's ecosystem which includes the Beverage Trade Network portal, Bartender Business and consumer guides like Los Angeles Drinks Guide, San Francisco Drinks Guide, Chicago Drinks Guide, and New York Drinks Guide.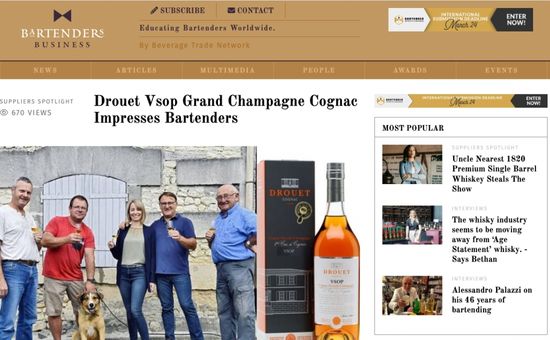 A clear direct value proposition is given to winners on BTN's media asset. For example Stock this spirit social media push and articles are written for the top 100 winners on Bartender Business.
5) The growth of Bartender Spirits Awards is solid proof of how the awards are being perceived by on-premise buyers. More and more Bartenders are being invited from all over the US to participate making this spirits competition a truly national competition. Now in its 6th year, the 2023 Bartender Spirits Awards is planning to judge 2000 spirits and will gather 80 judges.
6) Score breakdown: The competition gives a detailed score breakdown on each criterion which is solid feedback for the brands that Importers can show to the suppliers. One of the metrics in that is value score, you can use this as constructive feedback from trade on how they think the brand is priced.
7) Professional taste notes. Each judge writes a professional tasting note which is then curated by an expert into one unified tasting note.
8) Asking for more information and samples. The 2023 Bartender Spirits Awards has also added a new feature for judges where they can request more information from the brands they like. Suppliers' data will be sent to the trade judges and it is up to them to contact the supplier.
9) The Top 100 brands are marketed and showcased all year around under Top 100 on-premise branding that is marketed and promoted to on-premise professionals of the USA as well.
10)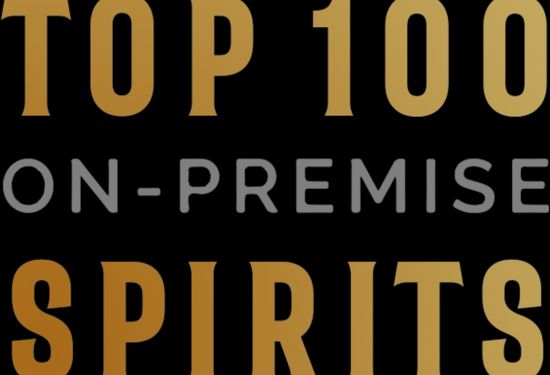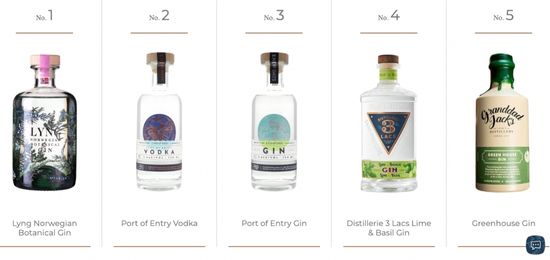 View Top 100 On-Premise Spirits
11) Re-judging on the final day for special categories. The 2023 Bartender Spirits Awards will now be having one additional day where all the top winners from each panel will again be re-judged for the special category titles.
12) Brands are able to demonstrate to their importers, potential importers, retailers, and state distributors how they are supporting the brands to grow in the US market.
13) Special category winners will also get a story published at no extra cost at some of the BTN media assets and will be offered an opportunity to get involved with Beverage Trade Network's trade shows like International Bulk Wine and Spirits Show in San Francisco and USA Trade Tasting in Chicago.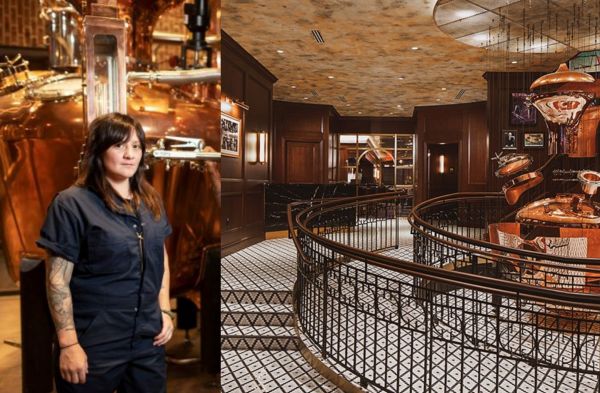 Interviews
Head Distiller Celina Perez on how she found her career in whiskey distillation and her sourcing and quality control mechanism.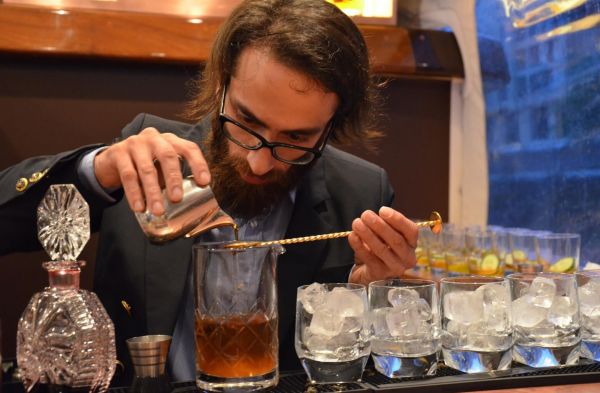 Insights
After you've successfully set up your bar, now it's time to focus on increasing your profits. Here are some tips to help you increase your profitability.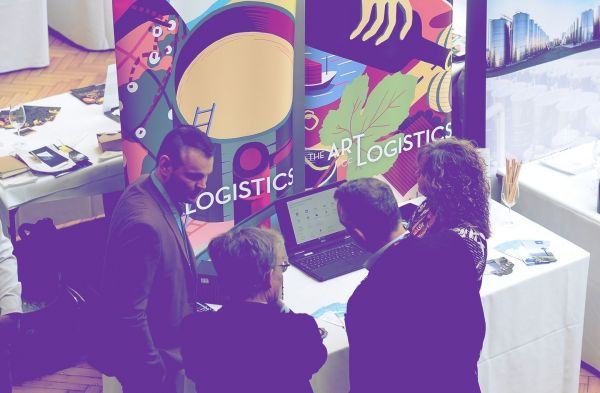 News
The expo floor at the 2022 Future Drinks Expo is a great curation of revolutionary brands in the beverage and tech space. Read on to know more about the brands coming to San Francisco.
South San Francisco Conference Center, 255 South Airport Boulevard, South San Francisco, CA 94080, United States.
Register Now