Navigating the pandemic and what's next: William Reed, Philadelphia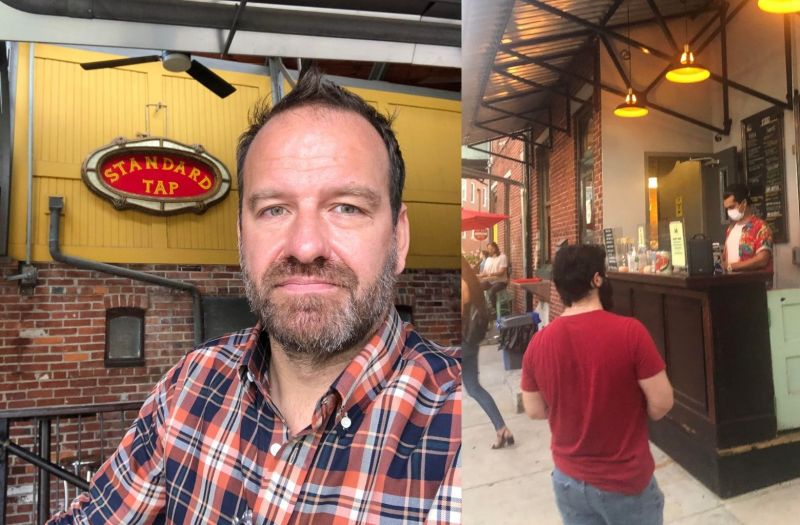 29/01/2021 William Reed's bars in Philadelphia serve quality beer and cocktails - but it was a less sophisticated drink that got them through this year.
Philadelphia is one of America's great drinking towns, with an approach to pub-going and bar-hopping that is about as close as the USA gets to Europe.
William Reed knows it well, as the co-owner (along with Paul Kimport) of three of the city's great drinking venues: Standard Tap, a pub in the Northern Liberties, Johnny Brenda's, a music venue in Fishtown, and the International, a cocktail bar in Kensington. It's meant he's had plenty of hard decisions to make since Covid-19 struck the city in March.
How was 2020 going for you before Covid?
"It was looking really, really good. The International Bar had just hit the two-year-old mark and it was really looking good. I felt like we were hitting our stride. We had just hired a new chef over at Standard Tap, who we were really excited about. It was looking to be probably our best year. 2020 is our 20th anniversary of being opened. I don't think that's how anybody's going to remember 2020 though!

"We got locked down in March, and it went from being one of those things on the horizon - we remember swine flu, we remember other things where you're like, 'Oh, that doesn't look good. I wonder if … - to 'Oh my God.'"
How did you respond in terms of managing your team and furloughing staff?
"At Johnny Brenda's in particular, with it being a 250-person capacity live music venue, the staff there were picking up on it earlier. The people that are in contact with bands that are on tour, some of them are world tours. They were like, 'Hey, this is starting to look like a big deal.' I agreed, and then of course, New York got hit earlier. There was a complete lack of any leadership from our own political leaders; that's the kindest way I could say it, I guess.

"We all saw the news and thought that it would be irresponsible for us to stay open. We closed all three places before there was a government shutdown. We realized we're good at handling hygiene - we do it all the time - but we could give perfect service and if the crowd coming in doesn't care one little bit about it, it doesn't work.

It was gut-wrenching to shut, because we knew we'd be putting a lot of people out of work. We shut down on Friday, and the following Monday everybody else shut down. It doesn't really work unless everybody does it anyhow, because it's almost like... You can't have a swimming pool and have one section be no peeing."
What did you do next? Takeout?
"We shut down for two weeks cleanly, all three places. Then we started trying to figure out what we're going to do. We decided that at two of our places, Standard Tap and Johnny Brenda's, since they were long established businesses, we thought we could probably pivot to the model of being a take out and delivery only.

"International, being the baby of the three and with it being more of a cocktail bar, we thought we could leave that one shut down for the time being because we didn't think we had as big a following. So that's what we did.

"Honestly, we didn't really have much expectation of making money at all. Which we were pretty accurate on, I guess. The idea wasn't, 'Oh, we can still make money.' The idea was, 'Hey, we've got an incredibly talented team of people.' We really felt like, 'Okay, we've got to give these people work and keep the staff together as much as we can.'

So we decided to do takeout, we decided to do delivery. We focused on that full-time. It's not the business we'd ever want to be in. Delivery services approach us every once in a while and they're like, 'You should try this delivery service and it'll just be like extra money.' We're like, 'People come here for a pub. They come here for the social aspect. They come here for a lot of stuff.' I don't think that taking it home is the same thing."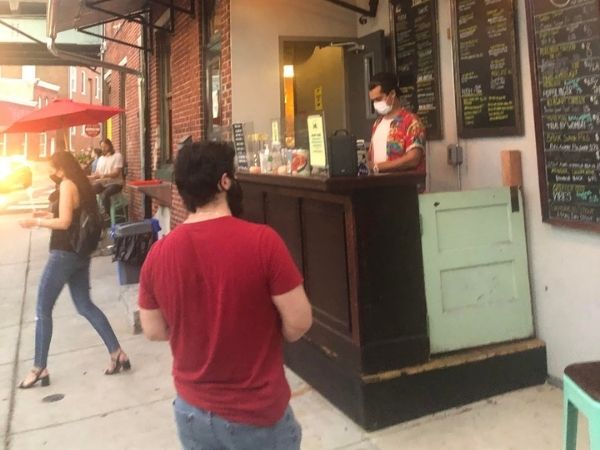 What about furloughing or laying off staff?
"Our front of house staff, we had to let go. It sucked and you're just like, 'Shit. I'm sorry, but there's just no other way around.'"
Did you sell takeout drinks?
"New York led the way on bars selling their cocktails to takeout. We were never allowed to do that in Pennsylvania. We started doing that possibly before they told us we could, because we were at a point of existing or not, an existential point. Either way, when the law allowed us to start selling cocktails and drinks, stuff like that, along with the takeout food, that helped us a lot. We definitely saw a lot of faces come back to the takeout window we hadn't seen, just wanting to support us."
And what about outside seating?
"That was the next thing - they allowed us to do outside seating and that meant that at least we could provide some of the hospitality that's a big part of what we're actually selling.

"That was great. Now the problem of course, is that the city and the other regulations that are applied to it, none of them give you any assurance of being able to do it for any amount of time. So they guaranteed that we could have some parking spaces and block it off in some manner and put tables outside. That is a big relief to us. But if you're going to do it nicely, it's an investment. It's an investment in a lot of ways.

"The nicer you want to do it, of course, the more investment it is. It's in our nature. We did it pretty well. We built a post and beam structure with a little roof for sunshade, instead of just having umbrellas. We're in a super sunny spot. We provided some decent lighting and just whatever. The thing is that it's a real risky investment because the city, no one will tell us, 'Yeah, you can keep it through 2021, some date.'"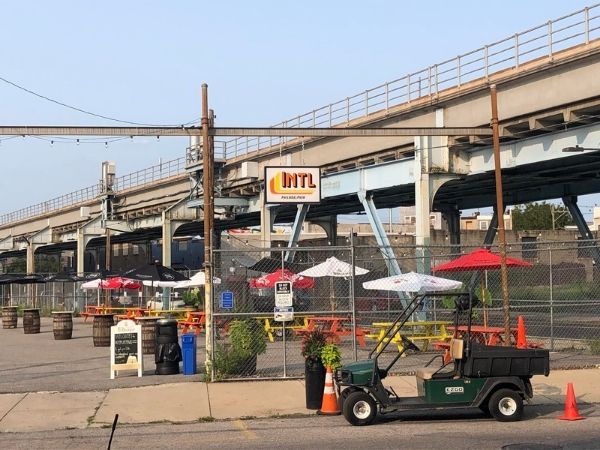 Have you seen changes in customer behaviour?
"Yeah, and it's been hard to keep up with. At the very beginning, nobody could get hand sanitizer and anything like that kind of stuff, PPE kind of gear. Well, the customers, at first, everybody wanted growlers. For bars, especially beer bars, you're like... I've got 20 kegs of beer in the basement and we're only allowed to sell off-premise, so all of a sudden everybody was like, "I need growlers. I need crawlers. Do you have them?"

"Then it got so hot. The summer was just sweltering heat. I heard people joke that the entire economy was held together with alcoholic slushies for a while and it's not far off the mark for us! It is not something we would've ever sold normally. Thank God, I have a really good friend in the non-alcohol business that wasn't going to open up his ice cream store, and he was like, 'I've got a frozen drink machine if you guys want it.' By the end of a week of using it, it was one-third of our sales.

"We bought two more machines so we had all three places making them. We were doing the craft version, it wasn't like a pre-mix, overly sweet thing, but it's still some version of a frozen margarita or something like it, whatever. Never thought that would be in that business and how much we would sell, but it did. We sold tons. That probably carried us through the summer more than almost anything else."
Have you drawn any lessons from the future from this, or was it just a matter of getting through it?
"One thing that I think we've learned is how much your regulatory framework and your government officials really can affect you as a business. Seeing it fail hard and realizing that you don't have that much of a voice with them either without being in organized groups. So my partner, Paul and I both are presidents of our local business improvement districts. Thank God, because it actually let you get on a Zoom meeting with a city councilperson.

"It's very easy for people to dismiss people in the alcohol business. They just think of it as a necessary evil, or something, but we employ hundreds of people. We're one of the largest industries in Philadelphia but we've never been organized. If you don't step into this vacuum and tell your elected officials what your concerns are, you can really get ignored."
How do you feel about the next 12 months? Are you feeling optimistic, pessimistic, how do you think things are going to go?
"It's sort of funny. I think we've got until the end of next summer before I think things are getting back to what we would consider normal. That's my personal view on it. It's a shock to the system. I don't know how long it's going to be for the live music venues, which honestly are not the most profitable business to begin with. Restaurants, this winter is going to be really hard for people that are in this kind of climate that I'm in.

"A lot of people are comfortable with outside dining and I think it was a great option for people and it seemed relatively the safest option, but now when you start talking about below freezing temperatures, being pretty common, that is a really tough thing to face. Now we're all of course trying to like figure out ways to heat the outside and do other things. In Philadelphia, we were allowed now to go to a 50% capacity inside, but that still has to be all the table stuff is separated. You can't even have a party of more than four inside, even if it's a family of five, we're legally prohibited.

"I am very confident that our places are going to survive and I think it actually did teach us. We've almost always worked on the side of the equation of getting busier and doing more business on the revenue side of stuff. We've never really, really had to focus on the cost side hard and this [made us do that], honestly. Having to look at the cost side with a microscope and just try to cut every cost, like your own salary, of course. But I feel like we ended up coming out with some better practices."
Do you think there will be a long-term impact from Covid-19?
"I think the connection to the customer has been forged a little tighter and people really do care about the industry but also care about everybody working in it. I think that that is a good thing. I think that facing a common enemy, even a so-called invisible enemy, I think it has brought people together and humanized a lot of people in the service industry to people that maybe weren't really all that aware."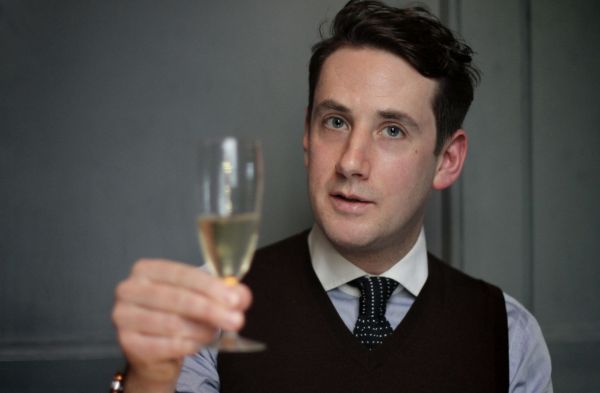 Interviews
There are certain classic cocktails that no bar should go without, according to Henry Jeffreys, cocktail expert and award-winning author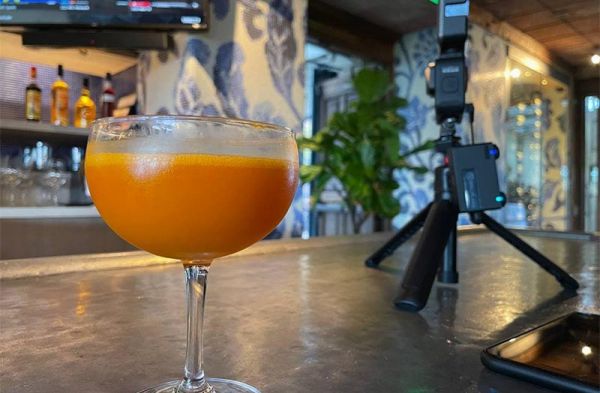 News
In a bid to raise the bar year after year and offer increased value to competition entrants, the Bartender Spirits Awards has introduced a beneficial feature for its entrants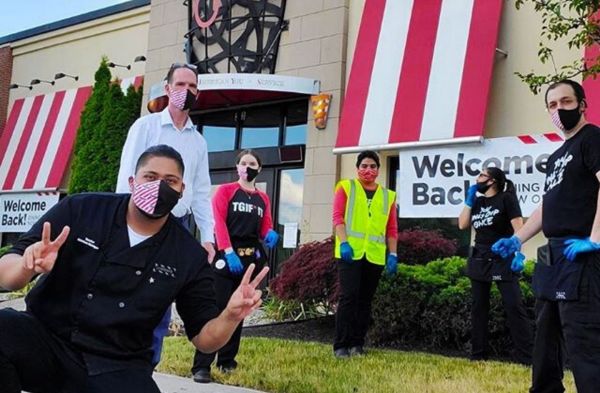 Interviews
Bartenders Business talks to Randy Steinbrenner, Director of Bar & Beverage at TGI Fridays - where Steinbrenner takes us on a journey into the bar scene at TGIFridays.
South San Francisco Conference Center, 255 South Airport Boulevard, South San Francisco, CA 94080, United States.
Register Now