Navigating the pandemic and what's next: Christina Wiseman, Los Angeles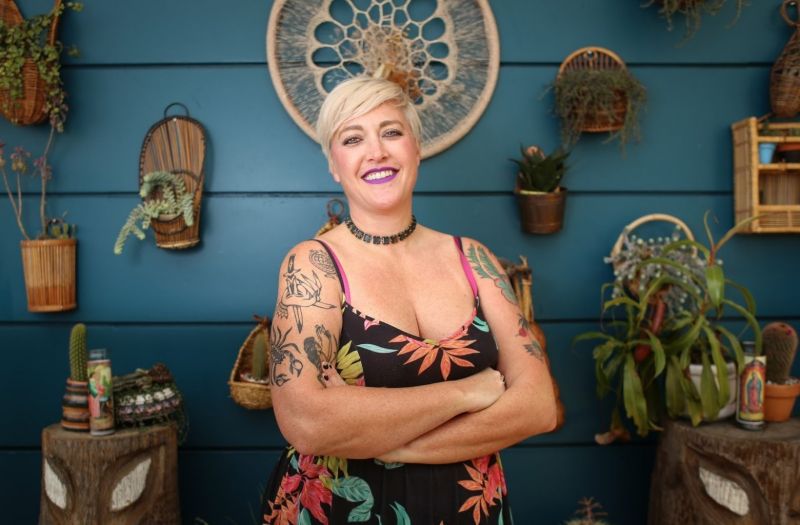 23/11/2020 For Christine Wiseman, bar manager at Broken Shaker in Los Angeles, a dispiriting year has made her even more appreciative of how things were.
Christina Wiseman is one of Los Angeles' most dynamic bar personalities. As Bar Manager at Broken Shaker, a bar on the roof of The Freehand Hotel in downtown LA, she oversees one of the city's most vibrant and joyful cocktail bars. She was nominated this year for Tales of the Cocktail Spirited Foundation American Bartender of the Year this year.
How was it going before Covid-19? You closed in March ...
We were going into our fourth year, and so we were pretty much on cruise control at this point. We have our programming in place working with people to throw parties, and it was pretty much good to go. Right before lockdown we were just rolling out our new summer menu, our spring-summer menu, and had a great team meeting and all of these things, and announced some news to everybody. We had a fun team outing and the next thing we know we don't see each other again. It was kind of a blessing in disguise that we were able to actually have a really good moment together right before we haven't been able to see each other."
When did you re-open?
"The last week of June, and we were also closed as well a week earlier [in March] due to weather. It was raining in LA, which doesn't happen that often, but we would have been closed already a week prior to lockdown.
"We have a restaurant license, so that was why we were able to stay open [when bars in LA county were shut again."
Were you furloughed?
We all got furloughed immediately. I think all bars had to be shut down by Sunday the 13th by 10 PM, and then we were all furloughed within that few days of time. We all knew it was coming of course, but we went in and picked up our last paychecks. There were definitely a lot of questions, but really at the time, the only thing that I was able to do to help [staff] was by talking. People were reaching out to me.
Every day was just like, 'this is only going to be for like a month or three weeks', and then it was like a couple more weeks. During the initial quarantine every day I tried to reach out to everybody and give positive thoughts, and help people with grant forms to fill out. Just trying to offer help with people's unemployment and things like that. Really that was the only way to help at that time."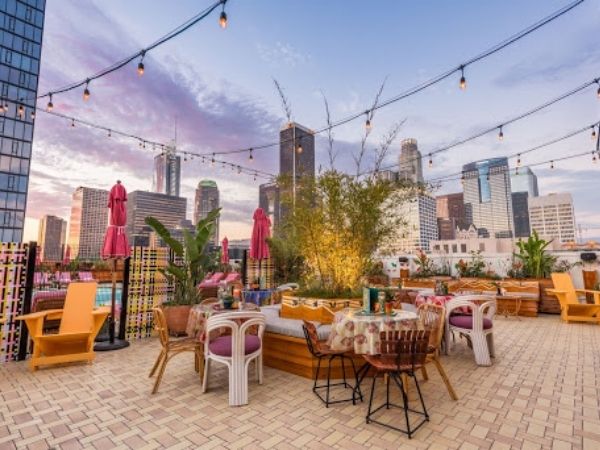 Were you able to work at home?
A lot of [drink] brands were doing at-home cocktail recipes and things like that; I was just keeping my bartenders on board with that, and sending them work that way. It was really the only thing that we were able to do."
How about takeaway cocktails?
We talked about it. We talked about it briefly in the beginning and it just didn't make sense for us at the time. Again, there was just so much unknown, and downtown specifically was just a little harder to get to for people, and there wasn't a lot going on down there at the time. We opted to not do that in the beginning, and then to combine the takeaway options with reopening. We kind of launched that at the same time, so we've got takeaway options for customers who maybe don't want to come in."
How much has being outdoors helped you?
We were able to just open as is. Our bar is 100% outdoors and we were able to just open. We have our own bar, we have our own tables, everything. A lot of people had to put up makeshift bars outside and create an ambience outside for people to come to, where we already had that. Honestly, every day I'm so grateful for that because people are working really, really hard right now. A lot of people have a 100-yard round trip from the bar to the table every time. This past couple of months has also been really, really hot for us too. It's been a really tough summer."
Has customer behaviour changed since you re-opened in June?
I think that people are getting it and understand that where Broken Shaker was a fun party every time you came [before], you were in big groups and ordering at the bar, obviously there are different rules now. I would say about 90%, 95% of the people respect those rules. There are people that come in that don't, and we don't engage with them. We send people along their way because our first priority is to make sure that our staff is safe, and that our customers are safe.
"We're providing a space for people to be outside and be able to catch up with friends outside, and socially distance and things like that. We've done a movie night. That's something we're doing, socially distant movie nights and things like that. Again, we want to be able to still create the same Shaker experience, just a little bit different. That can be kind of difficult, but people I think are really responding well and being grateful to be able to go somewhere."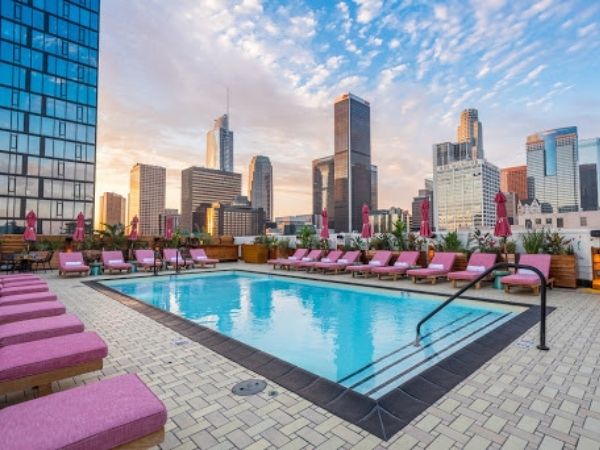 Do people still want to drink what they used to?
"Yeah, same drinks. We always have fun, delicious, seasonal drink cocktails. The menu is a little scaled down of course, but people are still coming in and drinking a lot of cocktails. It's funny, there's been a wave of at-home mixologists over quarantine, so you'll hear sometimes people being like, "Oh, I kind of made something like this," or, "I made this at home. Can you do this?" There has been a little bit of, "I made this at home, can you do this?" It's been funny to engage in that way."
What has the experience taught you?
"I would say that a work-life balance has been taught and learned. As far as the bar goes, it's definitely helping us push our boundaries as far as being creative, what can we do to make the space maybe feel a little different. Now we're moving into the winter months, and people laugh when I say that about L.A., but we do have winter here. It does get cold. But, now we're moving into those times so we need to yet again create another experience for our bar and our restaurant.

"It's been a little bit more eye-opening on how we can be creative business-wise, and to make the most of our hours that we're open - and the best experience for our staff as well, because we want to make sure that we're taking care of them mentally as well."
How has LA and Angelenos dealt with the situation?
"Most people are being respectful of the spaces that they're going out to. There are a lot that are not. I think that in the beginning, when everything was reopening so fast, I think that could have been handled a little bit differently. I would maybe put it off a little bit. I completely understand trying to reawaken the economy and get it going again.

"Nobody's making any money right now. We're just open to stay open. I feel like I wish that would have been handled a little bit differently, but other than that, everyone's outside, it was happening anyway. It was just like, let's just open and do it as safely as we can, and provide a space for people to just come and hang out for a little bit and maybe have a swim if they want, and then go home."
What would you like to see happen next year?
"I would love to be able to rehire back the rest of my staff. I'd love to be able to get a little bit more vibe in, and I would love for live music to be able to come back in to play, and really just slowly create a little bit more of a party vibe, but again safely and in the right time. I would love to be able to just fully see our bars open and people being able to order at the bar. I want the magic to come back. I want it to feel good."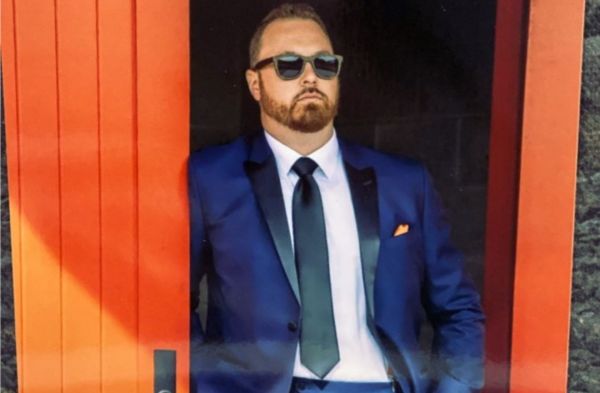 Interviews
Sales Director and Certified Spirits Specialist, Daniel Tindal shares insights about the Cognac market in the U.S.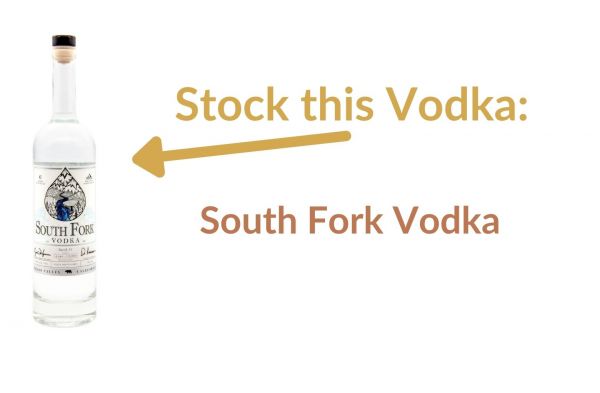 Suppliers Spotlight
This Vodka has been selected by bartenders for bartenders.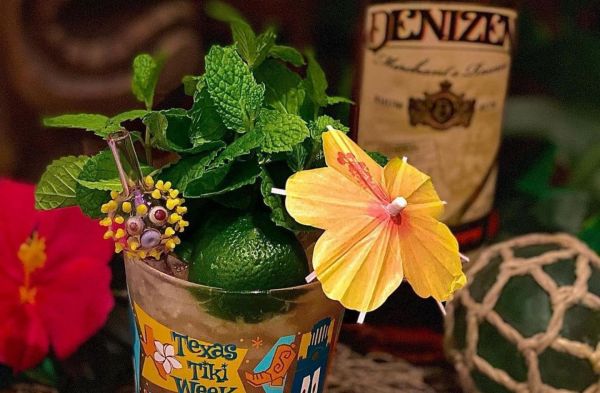 News
Denizen Vatted Dark Rum is an incredibly balanced spirit that will liberate the flavor of cocktails.
South San Francisco Conference Center, 255 South Airport Boulevard, South San Francisco, CA 94080, United States.
Register Now