Joanna Carpenter - Making Bartending Equitable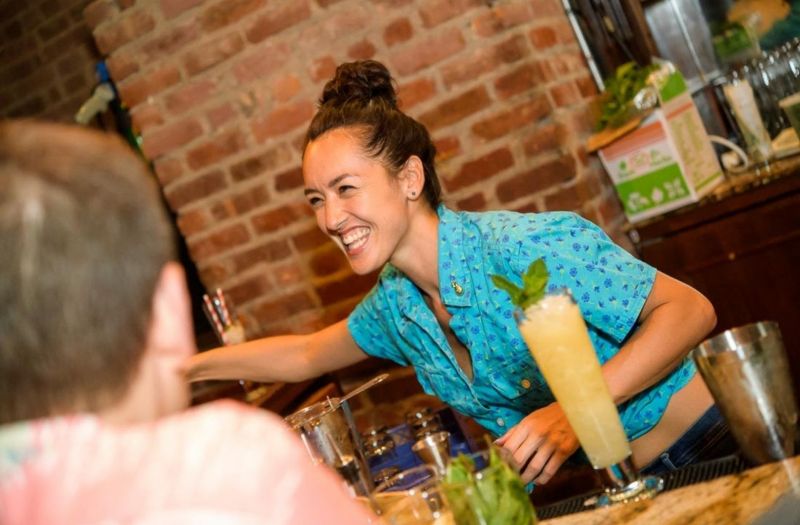 25/03/2021 Making a mark in the world of drinks, Joanna Carpenter is on the road to helping women and PoC find their place in the industry.
Over the course of 17 years in the industry, Joanna Carpenter has worked on all sides of the bar, from supplier to bartender. She is co-founder of grassroots language organization 86 The Barrier. Along with being known for her flair for the trade of bartending, Carpenter has left quite a mark in the drinks industry with her involvement in race and gender equity at Tales of the Cocktail, Bar Convent Brooklyn, Healthy Pour, and others - opening up doors for women and people of color. What's more, Carpenter quit drinking distilled spirits in 2018. She's happy to mix you a drink - with or without the alcohol although she prefers the latter.
Carpenter has also been featured in SevenFiftyDaily, NPR, and New York Times for her strong advocacy in the industry. Today, she shares with us her experience, and how she uses her ethos of equality to work with brands and people in the drinks world.
How did you get into bartending?
I started bartending when I was 18 (shout out to that being legal in Michigan!). I started working in restaurants when I was 16 but had been working at the family roller skating rink since about 4th grade.
What are some of the most important skills for a bartender to have?
Kindness; patience; humility; a sense of humor; resilience.
What do you look for when planning to buy spirits for your bar?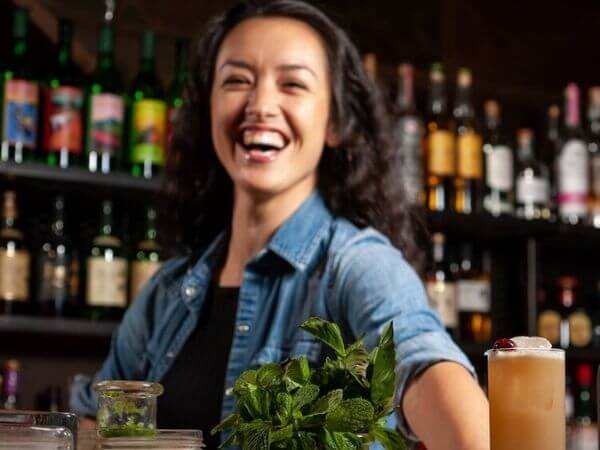 Joanna serving drink, Source: Joanna Carpenter
I always prefer to support small craft brands, and brands owned or led by women and people of color. That doesn't mean I support something JUST because it's women/PoC-owned (it has to actually be good), but I turn towards those brands first.
What support programs from suppliers work best for you?
Depends on the supplier. I have different expectations for big brands than I do for small brands. Either way, the relationship is most important to me - I don't care how much you spend, I don't care how fancy the POS is - are we aligned on ethos? Does my program matter to you in a meaningful way?
What would you tell other bartenders trying to make it big in this industry?
"Big" is subjective. I'm personally not a fan of working just to get featured in articles and win awards and such. Hospitality, at its core, is about other people and caring for them. So it becomes more a question of "what type of person/creative/teammate/leader do you want to be?"; find people to emulate, reach out to them for mentorship, and go from there. Not everyone's path has to wind the same way, and women/LGBTQ+ bartenders/people of color will always have extra ladders to climb. Also, in general, don't be a dick. We have enough of those in this business.
What cocktails and drinks trends do you see in 2021?
Non-alcoholic is here to stay, thank goodness. The conversation around it is slowly getting destigmatized, finally. I also think the emergency need for to-go cocktails as a pandemic response is going to generate some interesting innovations in to-go and RTD, not just at the legislative level from city to city but also from the creative side. It's amazing what brilliance comes out of this industry when we are under duress and trying to survive.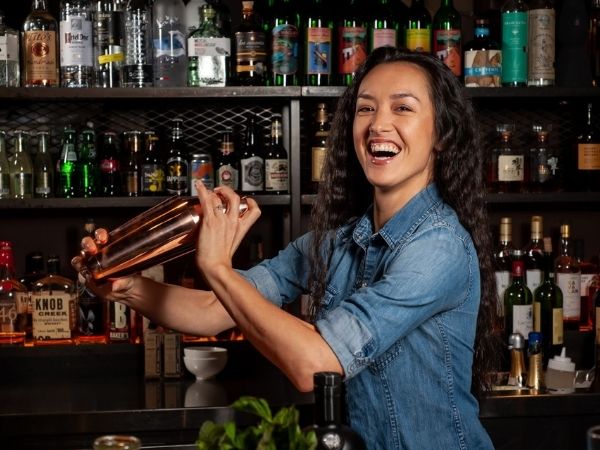 Joanna making a drink, Source: Joanna Carpenter
What is your personal process to create a cocktail?
I don't know if I have any singular process - sometimes I focus on the end aesthetic, sometimes I build out from one funky food element I want to show off, sometimes I throw things in a shaker and see how terrible it may or may not be; at the end of the day, I don't take myself that seriously so I try to always find things to make drinks with that I am inspired by or curious about or just plain love the taste of.
What do you enjoy most about bartending?
Making people feel good. Talking sh*t with other bartenders. Learning things I didn't know before. Being inspired by people.
What is your most important achievement with your organization 86 the Barrier?
The fact that we exist, honestly. We are on our way to having our 501c3, which means we can really work in service to the community the way we set out to, a year ago.
How do you see the alcohol-free space playing out, and what does this mean for bars and the industry?
I see it being an unstoppable force for the better. There's no reason to demonize people who don't drink, and it may be polarizing to say this, but I don't give a damn about check averages when it comes to respecting someone's choices. We don't know why people are choosing to go zero-proof and frankly, it's none of our damn business. Our job is to care for people and show them a good time. I see non-alcoholic drinks ending up just as exciting and competitive as alcoholic options, and in my dream world, bars invest as much as possible into zero-proof options on menus.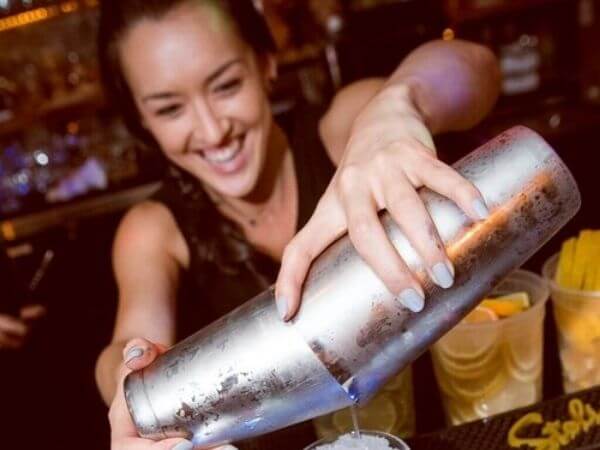 Joanna making a cocktail Source: Joanna Carpenter
What's your favorite cocktail to make?
I usually enjoy making whatever makes someone happy. That said, I'm super proud of a cocktail from one of my old menus called "Aunt Pearl's Trunk Grenade"; my great-great Aunt Pearl was a bootlegger (and one time my grandpa found live grenades in the trunk of her rusted-out car), so in her honor, I made this beautifully bright, bubbly long drink that tasted like flowers and citrus; in actuality, it was straight booze and I had to impose a limit of 2 on it to protect from liability issues.
Where do you like to drink in NYC when you're not working?
Diamond Dogs in Astoria, Airs Champagne Parlor in the West Village, any rooftop with a glass of sparkling or rose in hand, and I love a good dirty dive bar.
What is your bartending superpower?
I'm petite, and I don't think I've ever worked at an ergonomically accommodating bar, so I have literally worked for years while dancing around on the balls of my feet for an entire shift. My calves are okay with this. I also like to think that I'm really good at making people feel seen and heard and cared for, even over just one drink.
Any cocktail-making tips for amateurs?
Know. The. Basics. Don't come in here with all this flair and ego and nonsense if you don't know how to balance a damn Negroni. Also - be a good human. Skills are teachable, kindness is inherent. You must treat people with kindness.
What is your most popular cocktail?
Not sure if any of my cocktails are known enough to be "popular" but I'm known for breaking the rules. Doing tiki with single malt scotch for example - I love it, and I've created some drinks that I'm so, SO proud of. It also tickles me to stress the purists out.
Header image source: Joanna Carpenter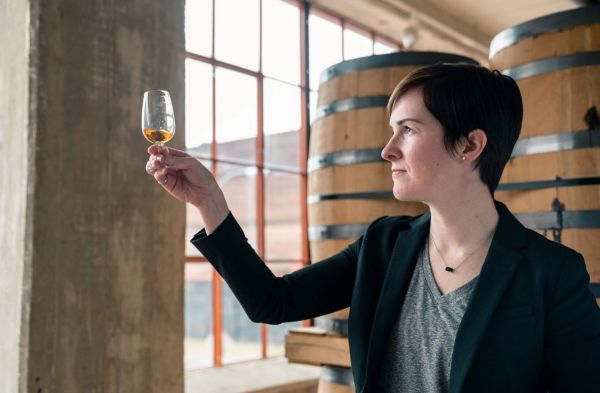 Interviews
Master Distiller of Old Dominick, Alex Castle shares her journey from dreaming to become a Marine Biologist to being Kentucky's first woman head distiller.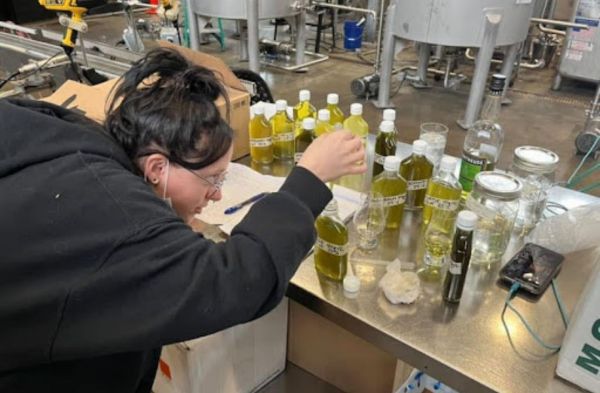 Interviews
Danielle Lanza is glad to discover distilling. At Pennsylvania's first craft distillery she loves to harvest, filter, blend & barrel spirits every day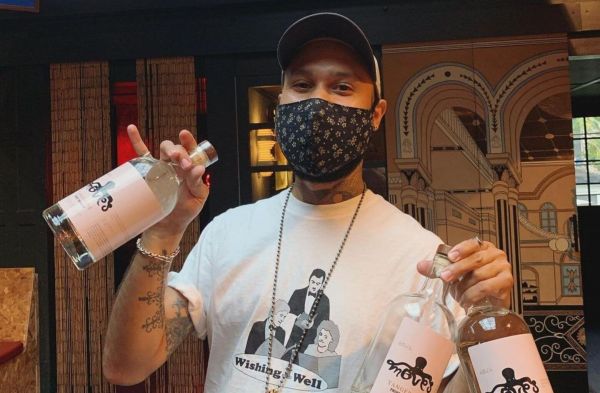 Interviews
Orlando Franklin McCray takes us behind the bar at Nightmoves, and shares with us his art of cocktail making.
South San Francisco Conference Center, 255 South Airport Boulevard, South San Francisco, CA 94080, United States.
Register Now