In conversation with Damian Mckinney, Global CEO of Stoli Group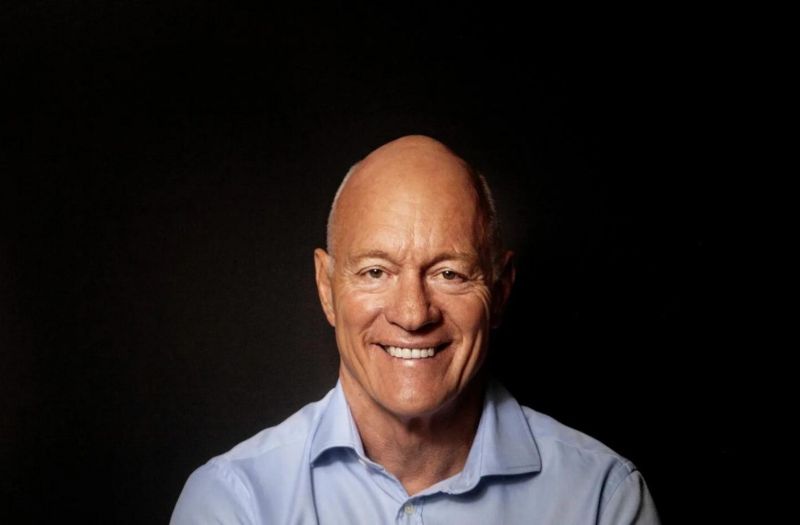 31/10/2022 Damian talks about Stoli's signature brands, his objectives for Stoli Group in the coming years, and the limited edition vodka, Stoli released to support Ukraine amid the Russian invasion of Ukraine.
Damian McKinney, CEO of the Stoli Group, brings a diverse skill set and experiences to his position. As a member of the Royal Marine Commandos, he served in several hot spots globally, including the Persian Gulf during the Gulf War, and received numerous awards for bravery and distinguished service. McKinney is a formidable business leader who has transformed companies and brands to achieve the number one position in the world. He has worked in several industries and continents, gaining significant recognition, with a particular emphasis on the beverage alcohol industry.
Hi, Damian Tell us about yourself and your background. You have done some incredible work and have won numerous awards for courage and your service as a military leader in the Royal Marine Commandos, What led you to the Beverage Alcohol Industry?
After a fast-track career with the UK Royal Marine Commandos, where I served for 18 years on active duty around the world, reaching the rank of Lieutenant Colonel at 35, I entered the private sector. There I discovered that the Royal Marines' Elite Special Forces approach to challenging and complex military operations was directly relatable and transferable to the business world.
In 1999, I founded the company, McKinney Rogers, around "real operational challenges," particularly under severe pressure and focusing on results. Over the next 20 years, I built a global organization with offices on every continent dedicated to delivering tangible and sustainable results for organizations ranging from Walmart to Pfizer to Thomson Reuters. My firm was acquired by GP Strategies in January 2017, where I remained through September 2020. I then took on the role of Global CEO for Stoli Group, where I am focused on rapidly transforming the iconic company into one of the most "powerful" ultra-premium companies in the industry.
While leading McKinney Rogers, I worked with a broad range of businesses, including the spirits industry and most notably, perhaps, Diageo, where I was recognized for my contribution to the Johnnie Walker brand when I was awarded the prestigious "Keeper of the Quench." This experience immersed me in the spirits industry, so when the opportunity arose to work with an iconic brand like Stoli, I was honored to take the helm and lead the organization through transformational growth.
[[relatedPurchasesItems-31]]
As a Global CEO of Stoli Group, What are your day-to-day responsibilities?
As the leader of a global organization, I spend my days strategizing with operations, branding, finance, talent, and other functions around the world on a regular basis. At the same time, as the external face of the organization, it is critical that I am highly visible to partners, distributors, and clients. While I reside in Barbados, I spend much of my time in London, New York, and other major cities. I am fortunate to have found teams that pull above their weight in delivering.
What role do marketing, branding, and story play in overall success in your opinion?
Marketing, branding, and story play a critical role in a company's success. When done well, it is bold, action-oriented, and data-driven. It is inspirational and motivational.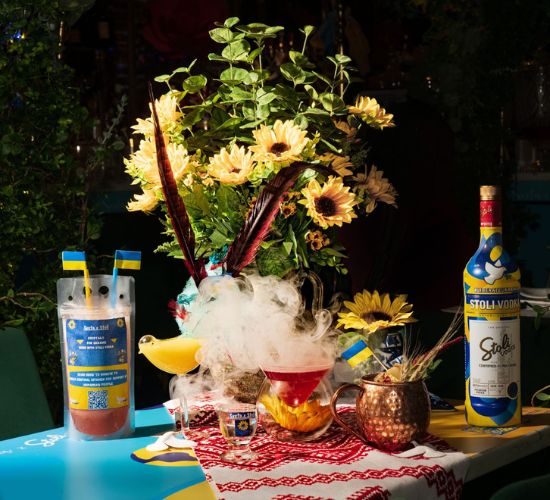 Stoli Group works with an enthusiastic team of more than 200 distributors all over the world and has a presence in over 176 markets. Is Russia's invasion of Ukraine having an impact on sales?
The Russian invasion of Ukraine has impacted the vodka market as there were calls for boycotts of all things related or perceived to be connected to Russia. Stoli has worked hard to correct misconceptions about the production (Latvia) and Russian affiliation (none). The hard work paid off as the response has been overwhelmingly positive. Anecdotally, we regularly receive words of encouragement from individuals who take time out of their busy lives to write to us in support. And the data supports what we are doing is working as the brand health metrics point to consumer engagement with our brand being positive.
What according to you is unique about Stoli's signature brands, that make them stand out in the market?
The takeaway from the past few months is that the Stoli slogan Liberate Your Spirit aptly represents our brands. It is abundantly clear that our clients and our people live this principle. Consumers are demanding that organizations like ours work toward making moral and ethical decisions that are fact-based and insight-driven; support causes through challenging times; stay focused on the mission, and do whatever is possible to weed out injustice. Liberate Your Spirit encapsulates the playful AND cause-driven spirit of Stoli consumers and employees.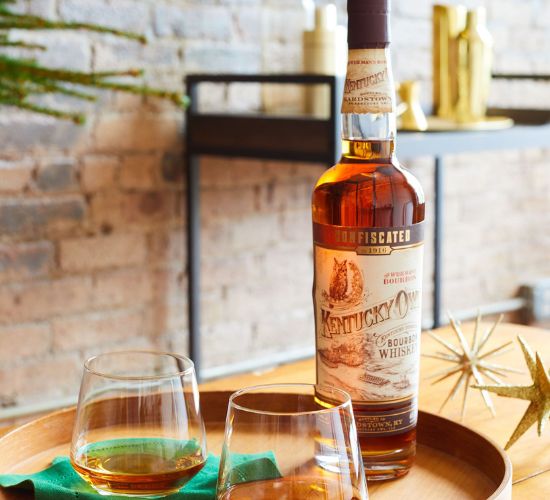 Stoli has gone through a lot of changes over the last year. Significant personnel changes, a renewed emphasis on owned brands, and an expansion of the product range of existing brands, Why is that and how do you envision the new Stoli?
When I joined in 2020, my first order of business was to establish a mission of becoming the most powerful and sustainable ultra-premium portfolio in the industry by 2025. To achieve that vision we knew we needed the right teams, which required hiring the best of the best. To achieve that goal, we set out to hire the Class of 2025, not people just good enough for today but contributors who would be the stars of tomorrow. We brought in a new staff in the U.S. and around the globe. These teams are built of elite forces. Individuals who are effective can move at a pace and are aligned with our mission. We are turbo charging Stoli Vodka whilst building brands including Elit (Vodka), Kentucky Owl Bourbon, Tulchin Gin, and Cenote.
How do you explore new markets for your spirits and focus on business development?
Vodka is a primary driver of sales and will continue to be of great importance to our portfolio. Our Elit Vodka was recognized (by BTI) as the Best Vodka for the 10th time. At the same time, our premium spirits continue to be recognized across the industry. Stoli Group won more than ten awards in the 2022 San Francisco Spirits Competition, including Double Gold Awards for Stoli® Premium and Kentucky Owl Wiseman, with every one of our brands collecting awards.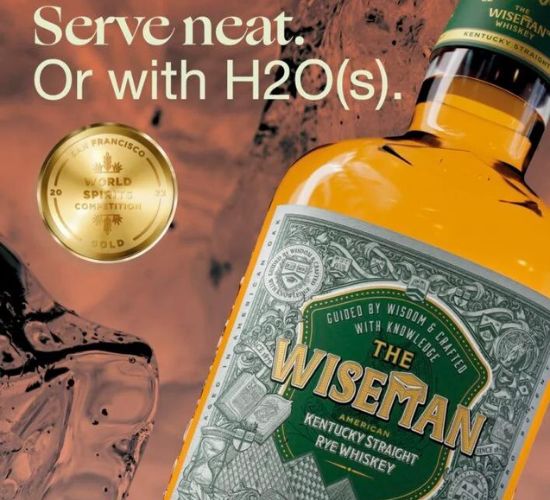 In the coming year, we will continue to build out wider and deeper. Our commitment to Kentucky Owl is evidenced in the hiring of our Master Blender, John Rhea, as well as the hiring of David Mandell as president of Kentucky Owl® Real Estate Company LLC who will be responsible for leading the construction and development of the Kentucky Owl Distillery and Park (located on over 400 acres in The Bourbon Capital of the World, Bardstown, Kentucky).
Ultimately, our wine portfolio, vodka, bourbon, and tequila brands are set on the right course, and we are working to broaden our gin and rum brands. All of this comes with a mixture of acquisition and organic growth.
Stolichnaya is a highly demanded and historically significant vodka brand. It has a long history, dating back to 1936 as a poster child of Soviet/Russian vodka, and is now one of the world's best-selling premium vodka. Could you please tell us about the limited edition vodka Stoli released to support Ukraine?
We are proud to have officially released the Stoli Limited Edition Ukraine bottle, proceeds of which go to the World Central Kitchen to support Chef José Andrés in providing fresh nutritious meals to refugees.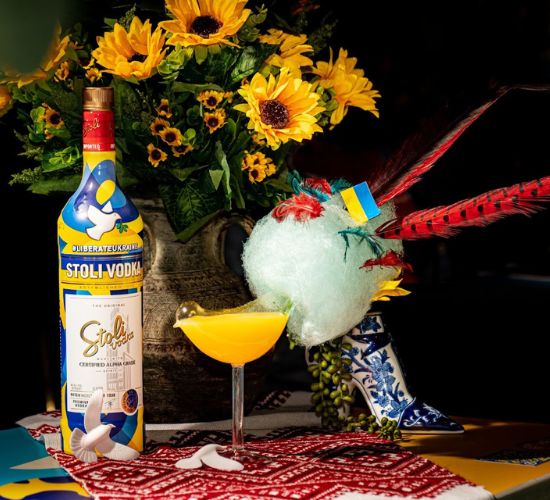 The bottle is beautifully designed in the Ukrainian national flag colors and truly stands out on the shelves. It has been well received and featured on CNN International and other leading media outlets. It was also served at the White House Correspondents Dinner, an annual non-partisan event in DC that brings media and elected officials together.
Since the first meal distribution on February 25, WCK has worked with 470+ food suppliers to provide more than 25 million meals across 8 countries. To date, WCK has spent approximately $133 million in response to the humanitarian crisis in and around Ukraine. While they are distributing 370,000+ meals and spending $1.6 million daily, we know there is more to be done. In addition to our media efforts, Stoli is fundraising with our key LGBTQ+ community in the U.K. via National Student Pride & Slav to the Rhythm events. This summer, we have charity dinners planned in Australia, festival takeovers in the U.K., and Cocktails for Ukraine's sustainable pop-up activations in the U.K. Our teams continue to drive towards the $1 million August 24th target to coincide with Ukrainian Independence Day.
The Stoli Group recently announced a major rebranding and the discontinuation of the Stolichnaya name. Could you tell us a little bit about that?
In direct response to Russia's invasion of Ukraine, the decision was made to re-brand the vodka so that it would exclusively be sold and marketed as Stoli. The three driving factors behind the decision were the founder's vehement position on the Putin regime; the Stoli employees' determination to take action; and the desire to accurately represent Stoli's roots in Latvia.
As Yuri Shefler, Founder, explained, "while I have been exiled from Russia since 2000 due to my opposition to Putin, I have remained proud of the Stolichnaya brand. We have made the decision to rebrand entirely as the name no longer represents our organization. More than anything, I wish for 'Stoli' to represent peace in Europe and solidarity with Ukraine."
Do you have new objectives or goals for Stoli Group in the coming years?
Much has been accomplished in the past two years. Before I started:
-We had a lot of products but didn't have powerful consumer-led brands.
-We didn't have an established global team culture. Who was/is Stoli? And were our people committed to the Stoli cause?
What IS different now is that we have a clear focus – to be the most powerful ultra-premium brand by 2025. To achieve that, we have had to look at everything from the portfolio, to people, to the process. If you want to be the best, you need to find the best performers around the world, both in terms of product and people.
To that end, we will continue to:
-Focus on global diversity and inclusion
-Review established processes and systems
-Hire based on capabilities, experiences, and unifying mindset
-Committed to standing up for causes that are important including sustainability and diversity.
You have also written books on the theme "Commando Entrepreneur" Which book would you recommend to someone who wants to step into the industry and which is your favorite book?
I have written two books: Commando Way and Commando Entrepreneur, which describe the "commando" approach to delivering extraordinary results. While neither focuses exclusively on the spirits industry, the lessons learned are applicable to any industry.
Interviewed by Aakriti Rawat, Beverage Trade Network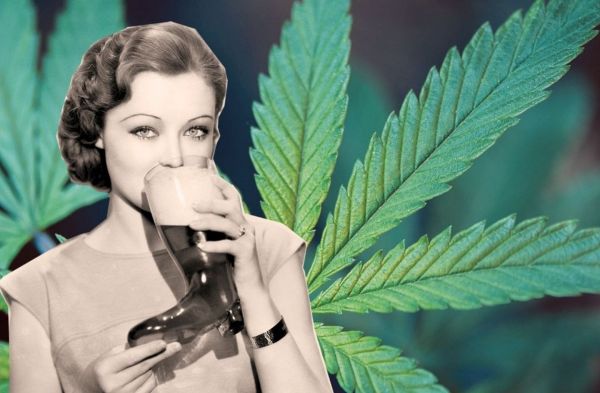 News
Discover fast-growing cannabis drinks brands at the 2nd Annual Cannabis Drinks Expo on November 11 in San Francisco and on November 15 in Chicago.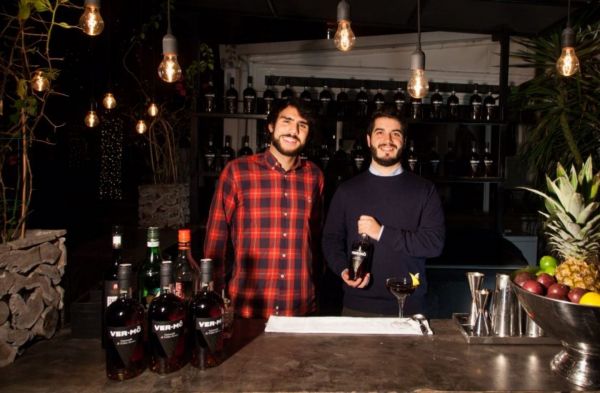 Suppliers Spotlight
The duo decided to create Vermò as a contemporary drink but following the classic centuries-old method exclusive to Turin.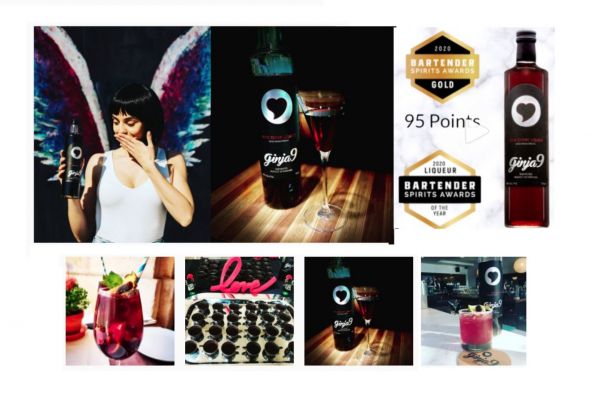 Suppliers Spotlight
Ginja9, is one of the finest sour cherry liqueurs since it's infusing process takes twelve months, and in addition contains no added artificial coloring or preservatives, vegan , gluten-free and 100% natural.
South San Francisco Conference Center, 255 South Airport Boulevard, South San Francisco, CA 94080, United States.
Register Now