Aom Aphiradi Lee on Bartending and 2021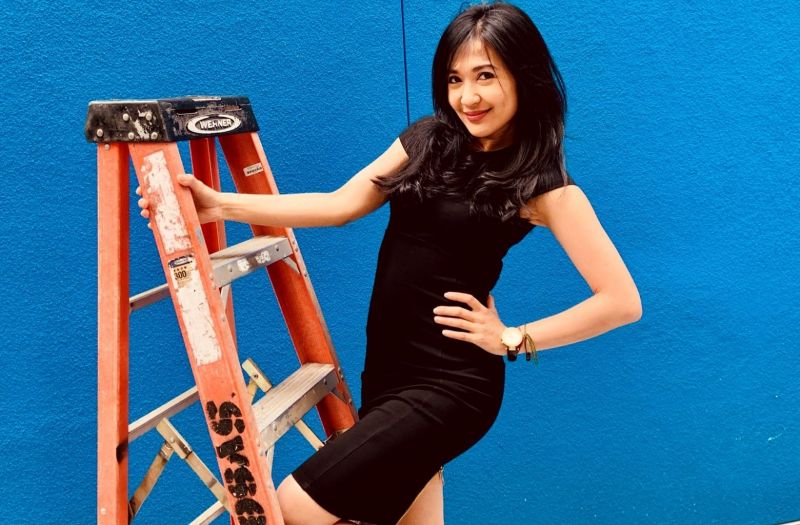 25/01/2021 Aom tells us about the cocktails and drinks trends she sees happening in 2021 and ways to pivot right now.
Aom Aphiradi Lee was born and raised in Thailand. She worked as a TV News Anchor for a couple of years and moved to the US in 2007 as a student. There, she worked on her master's degree in International business and immediately started working in the service industry while studying.
Aom was very fortunate to establish herself as a young bartender. Working at 25 Lusk, La Mar Cebichería Peruana, and Ozone Thai, where she won the best Mixologist in 2011 by 7x7 Magazine Bay Area. After just a couple of years, Aom was offered the Lead Bartender position at Hakkasan San Francisco in 2013. After a very fulfilling year, she brought her new experiences with her to reinvigorate the beverage program at La Mar. As their new Bar Manager Aom Aphiradi Lee received accolades from SF Weekly and San Francisco Examiner for outstanding achievements in the field of craft cocktails. When she felt like her career had hit the wall, she switched to the hotel industry where she saw room to grow.
What inspired you to get into bartending?
I got a bartending job at a Thai restaurant that my friend owned. I had no experience behind the bar or any knowledge of bartending. It made me feel stupid when guests asked questions and I couldn't give them the answer. So I started reading, watching videos, focusing on classic cocktails, experimenting, and educating myself as much as possible.
How according to you has the role of the Bartender evolved, especially now during Covid times?
Batching and to-go orders are the only ways to survive right now. Some places could do outdoor dining seating so that was great for a couple of months but now we are back to just only to go again.
Where do you work?
W Hotel San Francisco. Fusing dynamic décor with a chic and inviting space, the Living Room reflects the vibrant pulse of San Francisco's SoMa District, with a dramatic octagonal, three-story entry reflecting our commitment to art. Drawing influences from the surrounding SFMOMA, Yerba Buena Center for the Arts, the Museum of the African Diaspora and others, the Living Room is the perfect place to mix, sip and play.
W Hotel San Francisco
What are some of the most important skills for a bartender to have?
1. Knowledge (knowledge is everything, you have to know your product)
2. Attitude (no one wants to come see a moody bartender)
3. Be open-minded (you don't want to be a stubborn bartender. Be willing to learn, a good listener and wanting to do your best)
4. Strong work ethic
5. Be a team player.
What do you look for when you plan to buy spirits for your bar?
I normally do a seasonal menu but also design my menu based on everyone's liking. Normally I have a couple of ideas and a direction in mind. I personally love a small, unique product that is unknown and pair that with a well-known item.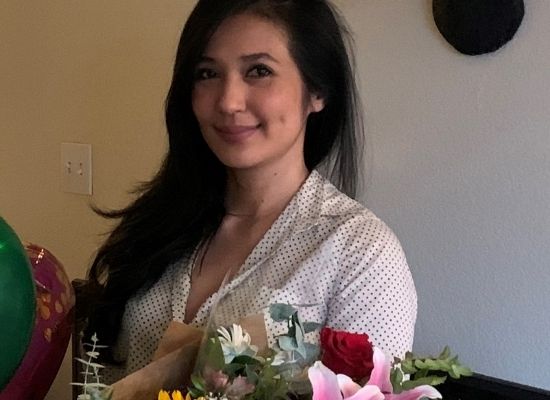 Celebrating her birthday during Covid
What support programs work best for you from suppliers?
Best pricing/discount is the most important for me here. As well as partners with the brand for parties and live music.
What cocktails and drinks trends you see in 2021?
Bottled cocktail to go, ready to pour, ready to drink.
What's the best part of your job?
The best part of my job is getting to meet new people from many places in the world and traveling for work.
What are your favorite TV shows right now? Or your favorite movie?
-Haunting of hill house
-The Breaking Bad. (rewatch)
-Top chef
-Dreamhouse makeover
If you had to pick one spirit as your personal best which would it be and why?
Nolet's gin is my favorite gin on earth. Such a unique combination of botanicals, floral, delicate and elegant gin.
How are you marketing your bar to drive some foot traffic during covid-19?
Make guests feel safe, Happy Hour for to go order, Special prices.
Any tips for new bartenders?
Allow yourself to be a beginner. You need to learn before you earn.
What's the most underrated cocktail ingredient or spirit?
Eau de vie. Never understood why!
With the current pandemic, what will the F&B industry look like in the near future?
Running a restaurant and bar was never an easy thing even before the pandemic.
It is hard to say exactly. A lot of restaurants and bars in SF are permanently closed. People are cooking and eating at home more during the Pandemic. And even harder with limited capacity. It is sad to say that I expect a mess and suffering in our industry. Less indoor dining/seating but more for outdoor seating as well as to go orders.
Are there any permanent changes Covid will create in the bar industry?
No menu or digital menu downloaded onto the phone for the bar and restaurant overall is a great idea. People can just scan the code and browse from their phone. Bottled cocktails to go is brilliant!
What is your most popular cocktail?
The most popular cocktails at the W are
1. Vesper Rose: vodka based refreshing and citrus cocktail.
2. Head of the House: Bourbon whiskey base spirit forward cocktail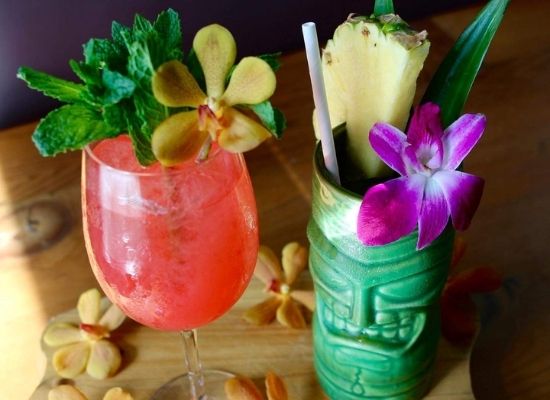 Vesper Rose
What cocktail trends would you like to see going away this year?
Anything that is overdone or too complicated. Tropical drinks at this time.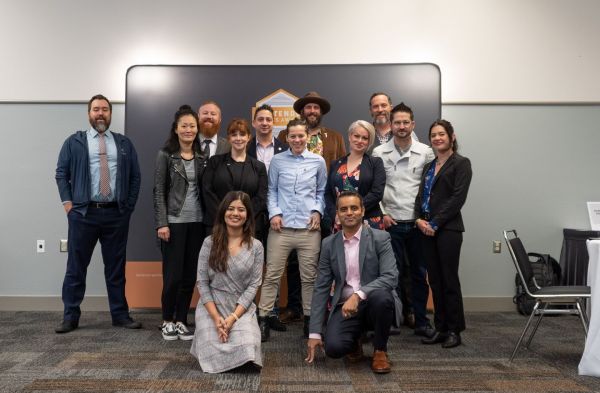 News
Bartender Spirits Awards registrations shall be closing on 20 July 2020. Final Call To All Spirits Brands Looking To Grow Their On-Premise Distribution.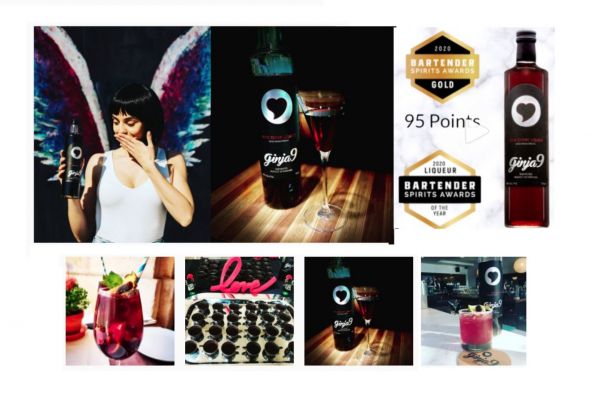 Suppliers Spotlight
Ginja9, is one of the finest sour cherry liqueurs since it's infusing process takes twelve months, and in addition contains no added artificial coloring or preservatives, vegan , gluten-free and 100% natural.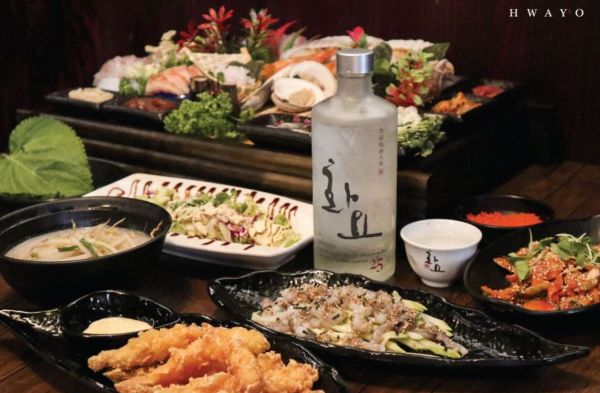 Operations and Management
Sit with your friends over a BBQ, enjoy a bottle of soju, & create unforgettable memories.
South San Francisco Conference Center, 255 South Airport Boulevard, South San Francisco, CA 94080, United States.
Register Now