A Chat With The 'Hands On' Master Blender Ron Welsh.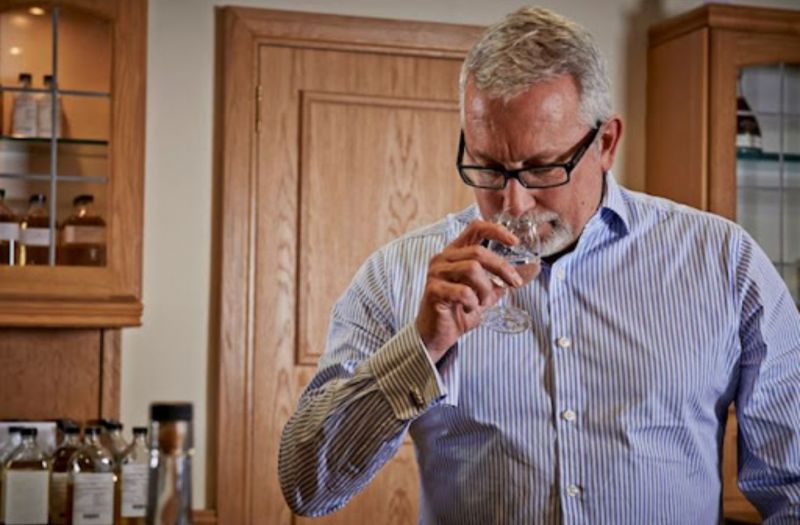 19/08/2022 In the interview below, Ron Welsh, Master Blender & Strategic Inventory Manager for Beam Suntory, talks about his role, responsibilities, a shift in consumer preference, and objectives at Beam and his spirits.
With more than 30 years of working experience in the spirits industry, Ron is well-known for his high-quality whiskies and also his passion for his brands. After graduating from Strathclyde University, Ron began his professional life in the steel industry before, almost accidentally, changing his focus to whisky. Ron, after joining Beam in 2013, moved into different roles. Currently, he works as a master blender and strategic inventory manager for Beam Suntory. Ron is responsible for over 800,000 individual casks of all ages from Bowmore, Auchentoshan, Laphroaig, Glen Garioch, and Ardmore and those intended for blends such as Teachers.
Can you tell me a little about your background and what inspired you to get started in the spirits industry?
Having completed my secondary education in Glasgow, I studied Chemical Engineering at Strathclyde University, graduating in 1983 and taking up my first production job as a Graduate Trainee with British Steel. Having been part of the 24-Hr production team making and casting steel, after 8 years, with the steel industry in decline, I took the opportunity to return to university to gain an MSc. in Information Technology, graduating in 1992.
The chance to return to production came through from Allied Distillers as a shift production manager producing Plain British Spirit at Strathclyde Distillery. Starting in a grain distillery matched my first degree in Chemical Engineering, not thinking that 30 years later, the spirit coming off the stills would be used in 30-yo blends such as Ballantine's. It would take a number of years before I realised what a fantastic industry I was working in.
[[relatedPurchasesItems-31]]
What are your day-to-day responsibilities as a Master Blender and Strategic Inventory Manager?
My main responsibilities day to day, along with my team, are split into two main areas, Spirit Quality and Volume of Maturing Inventory. Spirit Quality starts with checks of every batch of new make spirit from each of our five distilleries, Ardmore, Auchentoshan, Bowmore, Glen Garioch, and Laphroaig, as well as checking our exchanged and purchased new make spirits meet our quality standards for our blends of Teachers and Prime Blue. With the New Make Spirit checked, we also check the quality of every cask from America, Spain, Portugal, France, and ex-Scotch before we fill them to ensure when we are due to use the whisky in 10, 15, 20, 30, and up to 50 years old, it meets our expectation for maturation and flavour.
Hand selecting each cask for every one of Beam Suntory's Scotch Whisky expressions, from Teacher's Highland Cream to Laphroaig Ian Hunter series, to ensure age, cask style, warehouse location, and spread of distillation dates are maintained takes time and effort from myself and my team with a little help from David Turner for his special Bowmore bottlings. The time is taken to ensure recipes are maintained and the quality of our mature whiskies remains consistent from one batch to the next. Having the right quality is half the job; having the right volume in the right cask style is the other half.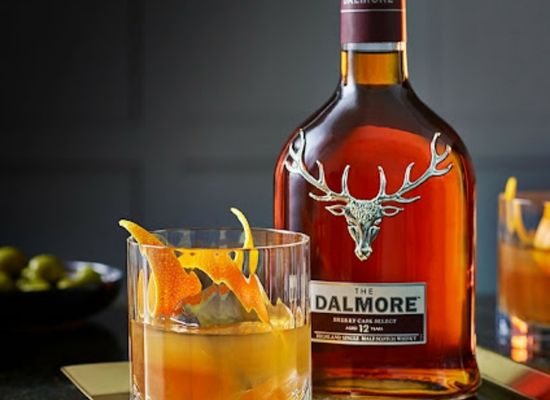 Image: The Dalmore Sherry Cask Select, Aged 12 Years
As an Inventory Manager, you can only plan for volumes that meet a sales forecast that looks into the future, for some of our products, for more than 50 years. With Bowmore 50 yo using stock from the 1960s currently bottled and spirits planned to be produced for filling in 20 years, the inventory outlook spans over 120 years. On top of ensuring the maturing stocks meet our forecasts, plans need to be put in place to identify any distillation capacity constraints with at least 4 years' notice, informing the distillation teams how much to produce each year along with the planning of the purchases of all our cask requirements to meet our quality standards and how many to purchase, is all down to the inventory manager. Planning the full year of cask fillings to ensure each style of cask is filled to the Distillery Filling Policy is critical for future year availability for each of Beam Suntory's expressions.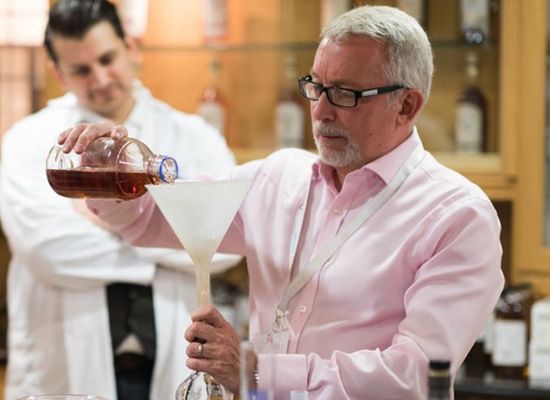 Image: Ron Welsh
What do you like the most about your job?
The most enjoyable part of my job is nosing whiskies from casks that no one else in the world has nosed before, discovering the flavours in the whisky for the first time. Many of these casks are as expected and will be used in our standard expressions, and sometimes they exceed expectations, those rare casks that just blow you away. They don't even have to be that old.
What were some obstacles and challenges you faced when you first started?
I can't think of any obstacles. Putting in extra work, being the best you can be, and continually learning has always been my work ethos. It has served me well over the years and has allowed me to be in the right place at the right time, allowing the opportunity for career progression.
What one action do you take as a master blender to ensure that the flavor development is accurate and on schedule for each product?
Ensuring the quality of our casks is correct and therefore maintaining the filling policy for each of Beam Suntory's Scotch brands.
What are the three key aspects that guarantee success in your role?
A good Nose, a great memory, and the ability to work with large volumes of data.
What aspect of your process do you believe is critical, yet others may overlook?
I wouldn't think any Master Blender overlooks any aspect of their role. We all work closely with our inventories to bring out the best it can provide, I maybe have a larger selection of casks over 50yo than most of my counterparts.
What further objectives do you intend to achieve to ensure Beam can continue to satisfy future demand, ranging from future spirit production requirements to the cask purchasing plan for filling policy?
My legacy to Beam will be to leave a maturing inventory in a better position in terms of quality and ability to meet future growth plans than I started with; if I don't, I haven't done my job correctly.
Do you think consumer preference has changed over the years?
They seem to have changed, and there seems to be a move towards more Sherry Matured offerings for single malts.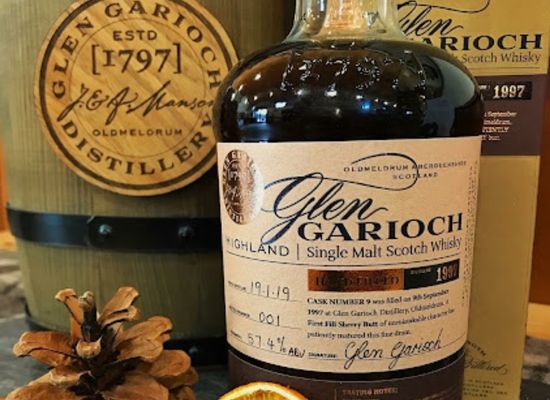 Image: Glen Garioch, Single Malt Scotch Whisky
Talking about the collaboration with Aston Martin, you created Bowmore Masters' Selection. Can you tell us a little about it? Where and how was it well received?
Bowmore Masters' Selection 1.0 was created in collaboration with Aston Martin's design team, ensuring they were fully involved in the selection of the whiskies used to inspire the Aston Martin Team in developing the packaging and for the Bowmore team to absorb the design principles from Aston Martin, using the Golden Ratio to create the proportions of each of the 6 styles of cask used. A fantastic collaboration that created beautiful packaging and a stunning Bowmore 21-year-old whisky. Having led launch events in Edinburgh, London, and New York, I can truly say the whisky was absolutely loved by everyone who had the opportunity to try it. Designed to be elegant on the nose, just as Aston Martin cars are elegant on the eye, initially smooth on the tongue before bursting with power on the finish.
Image: Bowmore Masters' Selection, Collaboration with Aston Martin
Are there any upcoming releases at Beam Suntory?
We are always working on new releases, with plans in place for several releases over the next few years. It's a very exciting time for us in Beam Suntory.
Lastly, please share your best "Life Lesson Quote" with us. Could you explain how that applied to your life?
"Everyone's Journey is different" – I know I have a fantastic job that has been a result of hard work and putting myself in the right place at the right time; not everyone can have that chance. I'm just a person on a journey. Applying this life lesson, for me, ensures I don't think of myself as above or below anyone, whether like my son, they have additional support needs or they are the President of a Country, we are all just flesh and blood.
Header Image: Ron Welsh
Interviewed by Aakriti Rawat, Beverage Trade Network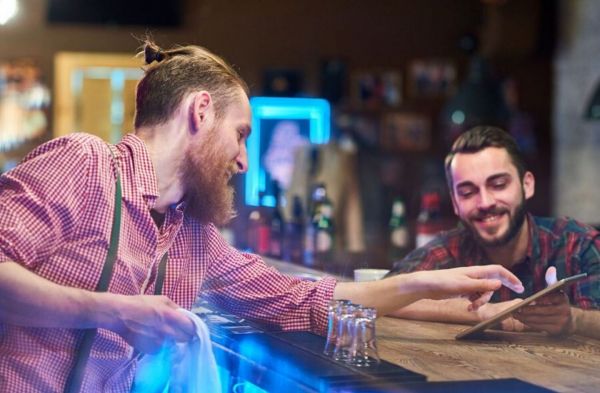 Operations and Management
With the use of technology, you can now establish your bar as a creative, innovative player in the alcohol beverage industry.
Interviews
A candid conversation with Patrick, wherein he throws some light on bartending at The Punch Bowl Social chain.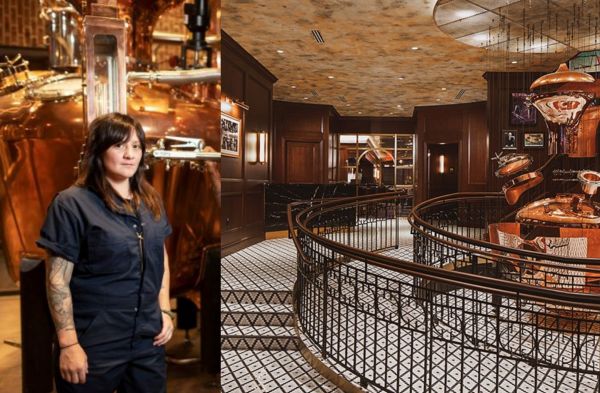 Interviews
Head Distiller Celina Perez on how she found her career in whiskey distillation and her sourcing and quality control mechanism.