The Business of Bartending with Jason Lam
22/02/2022 Jason Lam on the qualities of a good bartender, day-to-day challenges in the Bar Business, and how to drive your Bar Program towards increased customer satisfaction and repeat visits.
Jason Lam is the Bar Manager at Sens Restaurant, San Francisco. After a decade-long career in marketing, he moved to San Francisco in 2010 and started his bar life with Sens Restaurant where he established his groundwork in bartending and bar management. He has been a part of Sens Restaurant for more than a decade now where he manages the bar programs, takes care of the staff training, buys amazing liquors for the bar, and is also responsible for Sens' sister establishment, Barcha. He has also been a part of the Bartenders Spirits Awards as a Judge at the 2021 spirits competition. He shares some of the most important tips from his experience of managing one of the busiest bars in San Francisco.
Three important things you should focus on before service
You would like to be prepared before a busy night. It helps to speed up the production process and set up the quality of cocktails before service. According to Jason, these are the three most important things you should be doing before serving cocktails to your guests.
1. Pre-batching - It is important to have enough batches ready before the operation. Batching basically means that all the spirit components of a cocktail are premixed in the proper proportion. It makes the production process easy and saves two to four steps during the time of execution for the bartenders without sacrificing the quality of the cocktail.
2. Inventory - Checking the bar inventory, daily inventory, and ensuring that everything is in the way it should be. Ensuring that the fresh juices and garnishes are ready and everything that is needed is in place for a successful night.
3. Schedule Check - Checking for anomalies to the schedule, if there is any pop-up event or any deviation to the normal schedule. It is important to make sure that the team is well prepared and ready to go for any type of event.
Role of a Bar Manager
A Bar Manager is ultimately responsible for every operation of the bar that includes staffing, inventory, cocktail list, etc. He makes sure that the inventory is full, the machines are working efficiently and the guests are having a good time in the bar. He takes care of the performance of the bar and makes sure the restaurant is profitable of the bar program. Another part of a Bar Manager's role is providing the proper training to the bar staff and making sure that they are on the right track.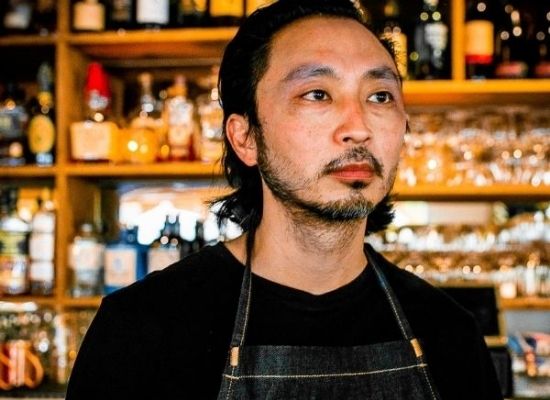 Jason Lam
Meeting with the supplier
Jason believes that looking for something unique about the brand is an added benefit as it translates into a story that can be conveyed to the guests. Unique products, something special about the quality, certain manufacturing processes, or something different that stands out from other brands tend to sell much quicker. Having local support in the city is also amazing because it is important to form a partnership with the supplier company so that there is a long-lasting relationship with their brands. Price can always be an issue, having fewer bottles for spirits that have never been carried by the bar can be a good move. To start off with a new brand, trying the spirits is really important and seeing how the customers react to it. After it gains some attraction and people start to like it then the cases of the spirits can be talked about.
"How much promotion are you doing on your end?"
Before closing any deal, Jason asks suppliers on what steps are they making to promote their brands and how they are investing to make sure that not only bartenders are pushing the new brands. A supplier must promote their spirits and make sure that the customers are asking for their new spirits.
Jason shares a story of a representative from Barr Hill Gin, where the representative had a simple, not too aggressive pitch of his product, telling about the story and what they were doing with their unique gin. What really made Jason interested was their unique approach to making gin using raw honey and the pride behind their product. According to Jason what really sold it was that it was a unique product that had a unique angle and a unique story to it. Interestingly Barr Hill has also been named as spirit of the year at the 2020 USA Spirits Ratings and is one of the very few spirits to score 100 points.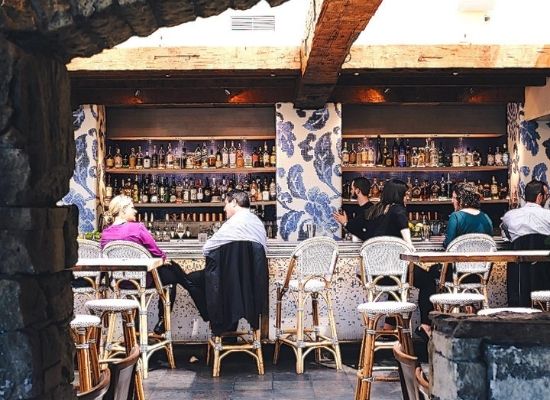 The Bar at Sens Restaurant, Source: Instagram / Sens Restaurant
Metrics of the Sens Bar
There's always the underlying metric of hitting certain poor costs every month. Poor cost is basically the cost of goods versus the selling price. Meeting certain poor costs is one of the metrics that tell how well is the bar performing. Though that's not everything because if you only look at your profit margin based on the type of alcohol you sell, you're not really seeing the bigger picture of the business. That's not always the best thing for a business, selling premium vodka may not be of a high-profit margin but brings overall more net revenue. Determining your demographics can help you understand your performance and eventually grow your business.
Cocktail list of Sens' bar is a heavy driver in terms of moving the inventory. The cocktail list consists of about 60-70 percent of the type of alcohol consumed by the guests. That creates a high interest in distributors and suppliers to be on the cocktail list. Making amazing cocktails and providing good products helps to get good pricing for volume sales.
How to buy great spirits?
"The best rule that I've learned is to always have a certain baseline of liquors and products that are very well known, that people will gravitate towards."
Choosing the best liquor for your bar can be a difficult task. Jason chooses his liquors from various tastings offered by different brands. It's important to have a balance between baseline spirits and introducing new spirits, as it gives the bar a presence of having variety. But having so much variety is also risky as you are locking in all your cash flow because your spirits are just sitting on the bar shelf for a long time. The back bar should reflect the demand of your guests, for example, Sens has a high consumption of whisky, tequila, and mezcals compared to vodka resulting in the shelf having a different range of whiskies, tequilas, and mezcals.
[[relatedPurchasesItems-31]]
Educating staff is the best way to upsell
Jason believes that the most successful way to upsell at his bar is by educating his staff and making them familiar with different levels of price point and quality of different spirits. It becomes easy to upsell when the bar staff knows about their product, it just requires asking the guests for their preference. He educates his staff and expects them to know one or two upsells in each spirit category so that they have their go-to upsell for each category. Similarly, with wines, they just have to have something in their head that they're comfortable selling.
"In this business, you're not selling them a car, you're not selling them insurance, you're selling them something that they're going to enjoy immediately. So it's just a very small step for them to really get a better spirit in their glass or have a better cocktail."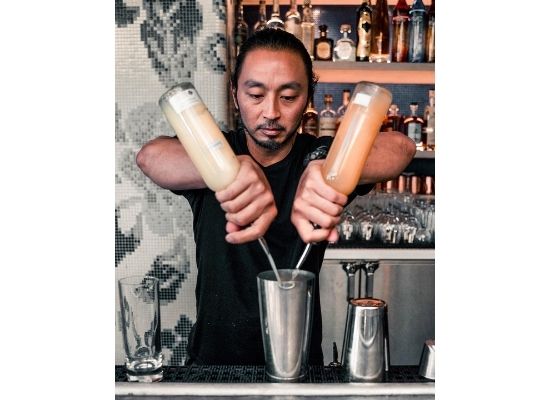 Source: Instagram / Sens Restaurant
Biggest challenges in operating Sens Bar
1. Being a busy bar with four cocktail stations, four bartenders, and a bar back catering to approx 500 guests during happy hours, the biggest challenge on the busiest days is the very high volume of guests.
2. Along with a great food and cocktail program, and being in a nice location, the challenge is to make the cocktails fun and exciting at the same time, maintaining a reasonable output volume and catering to the large volume.
3. In the busiest time, the challenge is to find the balance between the cocktail program and the bartenders. Trying to find a balance between what is the best possible product that can be put on the menu that still meets the guest's expectations is really important to run a busy bar like Sens.
4. Sens being a restaurant first, guests have different expectations when it comes to cocktails, they don't want to wait long for an amazing cocktail. The time it takes to make a cocktail is an important element. Along with the preparation being on point, the bar list needs to have a perfect balance of cocktails which does not take a lot of time to mix.
What makes a great bartender
The first and foremost quality that makes a good bartender is that they are great with guests. It's not uncommon to find someone who is mechanically skilled behind the bar but what's harder to find these days are people who are more engaging with guests. Someone who loves being behind the bar where they want to share their experience and communicate with the guests is the biggest quality that Jason thinks every bartender should possess.
Jason believes that asking the bartenders about their previous experience during recruitment is really important. It tells about their strength and focused area, for example, maybe they are more prep focused or maybe they are good with guests. Having a mix of people with different expertise in your team and capitalizing on their strengths can help focus on every area.
"It's really about the team, if you can't find the one perfect person you build a perfect team"
Article By Tushar Anand, Junior Writer, Beverage Trade Network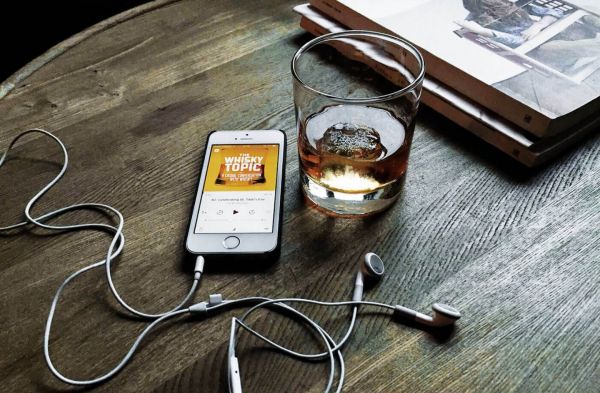 Insights
Podcasts about spirits have become very popular in the food and beverage genre. Here are 10 spirits podcasts that you should tune into today.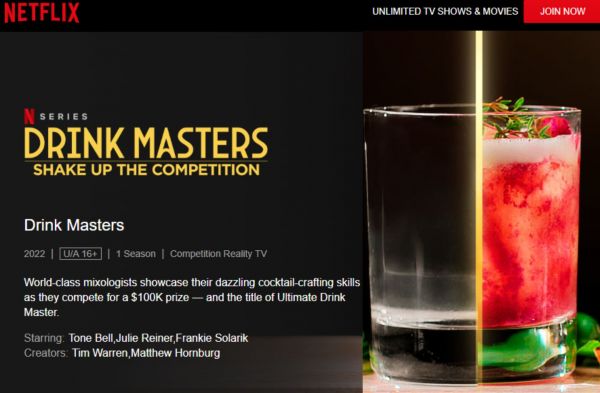 News
Alex Velez who recently starred in Netflix's Drink Masters will join the 2023 Bartenders Spirits Awards judging panel.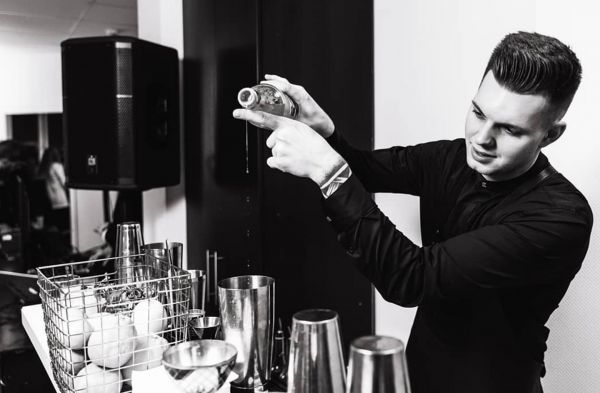 Interviews
Maksim Vishnivetskiy, Head Bartender at 12 Monkeys, a stunning cocktail bar in Ukraine, discusses upselling drinks, cocktail trends, and more.
South San Francisco Conference Center, 255 South Airport Boulevard, South San Francisco, CA 94080, United States.
Register Now