Vermouth - The Versatile Cocktail Ingredient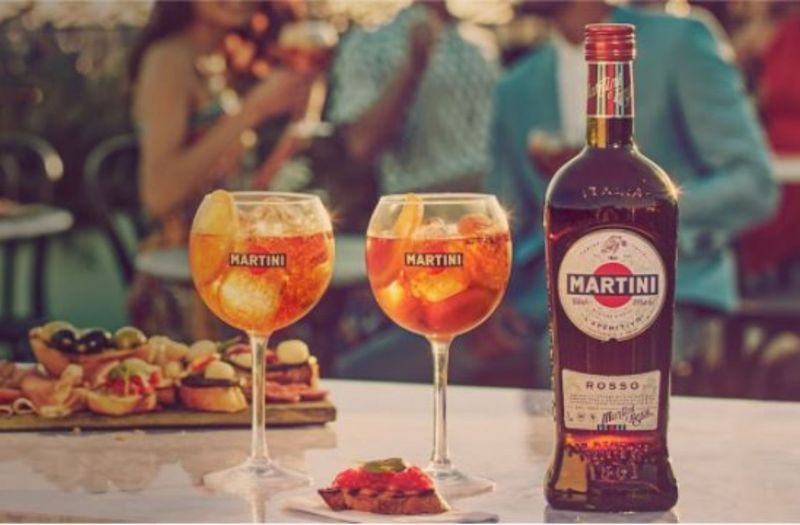 29/05/2022 Forming the composition of many cocktails, Vermouth is just another fortified and aromatic wine that is an essential part of the bar.
Often drunk as an aperitif, Vermouth comes from Turin in Italy and dates back to the 1780s. It was and still is massively consumed in Europe and now spreading to different parts of the world due to its versatility of being a cocktail ingredient and the growing cocktail culture. Vermouth takes its name from the German culture where it means wormwood, one of the important ingredients of vermouth. Despite its origins in Italy and the name taken from German, it was initially used for medicinal purposes across Europe, especially in Italy, France, and Germany. An integral part of cocktails but still often neglected, vermouths have managed to gain importance in the drinking culture lately due to a higher recognition of aperitivos and the eminence of mindful drinking practices. Enjoyed neat as well as in cocktails is what makes it such a versatile ingredient.
[[relatedPurchasesItems-31]]
What is Vermouth?
Made with a base of wine or grape must, vermouth is a fortified or aromatized wine that is fortified or simply spiked with Brandy that is infused with herbs, spices, botanicals, and a bittering agent. Traditionally, the bittering agent is 'wermut' which is the german translation for wormwood and that is what gives vermouth its name. Wormwood is the same ingredient that is also used in Absinthe as the hallucinogenic botanical. However, nowadays wormwood can also be replaced by mugwort, cinchona bark, or a variety of roots to achieve the same bitterness.
According to the regulations, vermouth made in Europe should have at least 75% wine and an alcohol by volume (abv) of 14.5-22%. Often confused for a liquor due to its high ABV (14.5-22%), the method of production is what separates it from liquor. Vermouth is not distilled and that is why it does not qualify to be liquor. It gives the producer an option to create a range of flavor profiles due to the immense number of botanicals and aromatics that can be used as infusions. There are commonly three different varieties of vermouths that are consumed across different parts of the world.
What are the Different Varieties of Vermouth?
1. Sweet Vermouth
Originating from Italy, Sweet Vermouth is also known as Red Vermouth, Italian Vermouth, or Rosso, and is the sweetest variety out of the three. Sweet vermouth is made from a base of red wine however many producers also use white grapes and achieve the red coloring from caramelized sugars. Dark and coppery in color, it has a sweeter profile with up to 15% sugar and vanilla aromas with notes of spices and herbs. They are usually paired with dark spirits and which is why it is usually used in cocktails like Negronis and Manhattans.
2. Dry Vermouth
Originated in France, Dry Vermouth is also known as White Vermouth or French Vermouth and comes in different offerings ranging from extra-dry to dry. Generally, clear or pale yellow in color, dry vermouth has herbal, floral, or citrus notes and contains less sugar i.e. 50 grams per liter or 5%. Due to their pale color and a blend of botanicals, they are often used in cocktails like Vodka and Gin Martinis.
3. Blanc/Bianco
Known as Blanc in France and Bianco in Italy, these vermouths are a tad bit sweetened and richer in taste than dry vermouths. Bianco/Blancs are often compared to an off-dry wine due to the presence of the small amount of sugar that is used to balance the bitter ingredients. They are often used in cocktails like White Negroni.
Why are Vermouths commonly used in Cocktails?
Commonly introduced as an ingredient in cocktails, vermouth has been an essential ingredient in Old-Fashioned, Martini, Manhattan, Negroni, and a lot more. They are commonly used in cocktails due to the basic purpose of dilution.
By adding vermouth to the cocktail, the ABV of a drink is reduced by cutting a high-proof spirit like whiskey, vodka, or gin, with a lower-proof fortified wine. This reduces the taste of ethanol while reducing the notion of alcohol and thereby appreciating the aroma compounds.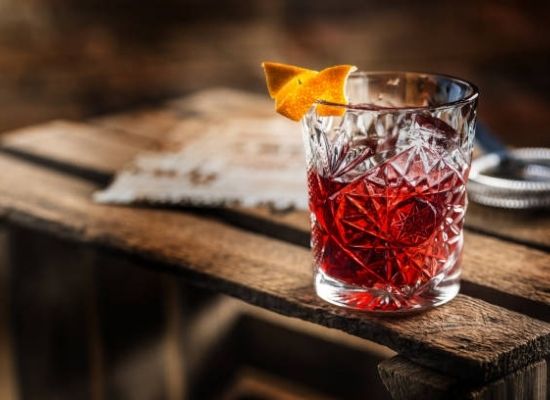 Negroni made with vermouth; Image Source - Istockphoto
How can you drink Vermouth?
Vermouth can be consumed in several ways and drinks. Depending on what you're in the mood for, vermouth can literally be a part of any drink or even some dishes.
On The Rocks or Neat - Dry or sweet vermouth can be enjoyed as an aperitif neat or with 2-3 ice cubes. To enjoy sweet vermouth, you can simply use more ice cubes to dilute the sweetness.
With Soda or Tonic Water and a Twist - Topping off sweet vermouth with soda or tonic water and slightly twisting an orange or lime wedge simply spices up your vermouth. It dilutes the vermouth and gives it a new flavor.
As a Cooking Ingredient - A very flavorful cooking ingredient, Dry Vermouths can be a great substitute for white wine in any dish and can simply amp up the dish with more aroma and flavors. It adds a richer and more complex profile to your dish. You can simply use it in a French onion soup, poached fish, or even braised meat.
In Cocktails - As we discussed before, vermouths add an aromatic profile to cocktails and reduce the alcohol by volume. Some of the common cocktails you can use vermouth in are:
- Martini - Mixing Dry Vermouth with Gin or Vodka, you can simply make a dry martini
- Negroni - A slightly sweet cocktail is made with Gin, Campari, and Sweet Vermouth in equal parts and the Gin can sometimes be replaced by Whiskey.
- Manhattan - The addition of sweet vermouth gives a signature blend to the whiskey cocktail.
Vermouths that You Must Try!
Here are some of the top Vermouths that you must try.
Origin - Torino, Italy
Style - Sweet
Distillery - Giulio Cocchi Spumanti
Flavor Profile - Citrus aroma profile with a bittersweet twist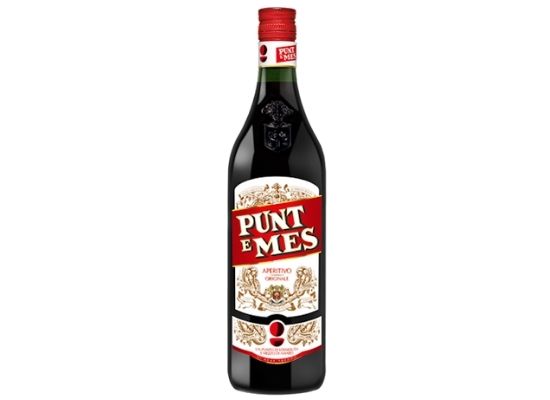 Origin - Milan, Italy
Style - Dry
Distillery - Fratelli Branca Distillerie
Flavor Profile - Pleasantly bitter and slightly sweet with notes of dried fruits and prunes
Martini & Rossi Rosso Sweet Vermouth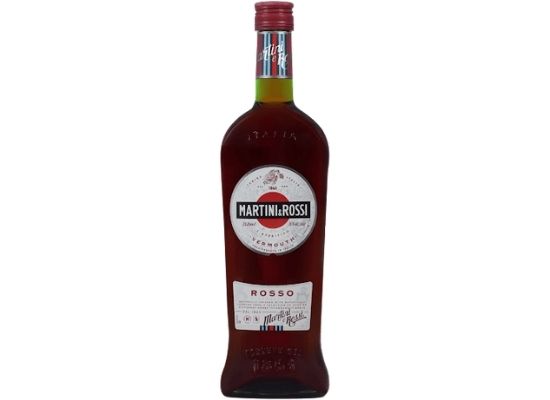 Origin - Turin, Italy
Style - Sweet
Distillery - Martini & Rossi
Flavor Profile - Sweet flavor with a dominant citrus accord with dark fruit, spicy and caramel notes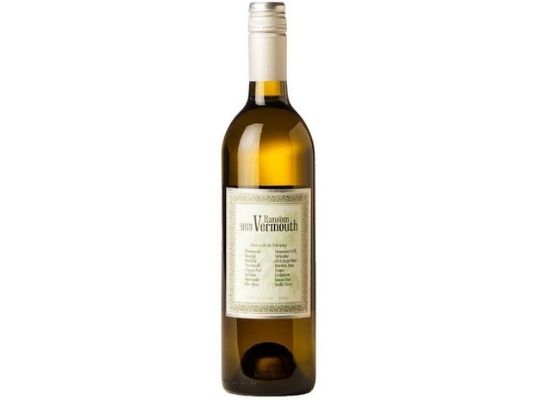 Origin - Oregon, USA
Style - Dry
Distillery - Ransom Spirits
Flavor Profile - Rich aromas of neroli orange, verbena blossom, and white tea. Overall bittersweet flavor of absinthe and baking spices and a hint of juicy citrus notes.
Donic Blanc Vermouth de Chambéry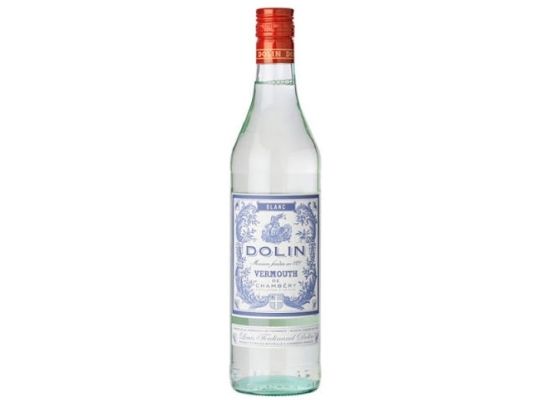 Origin - Chambéry, France
Style - Blanc
Distillery - Dolin
Flavor Profile - Aromas of stone fruit, delicate pine, and flowers along with bitter and velvety tasting notes
Article by Shreya Kohli, Beverage Trade Network
Header Image Source - Martini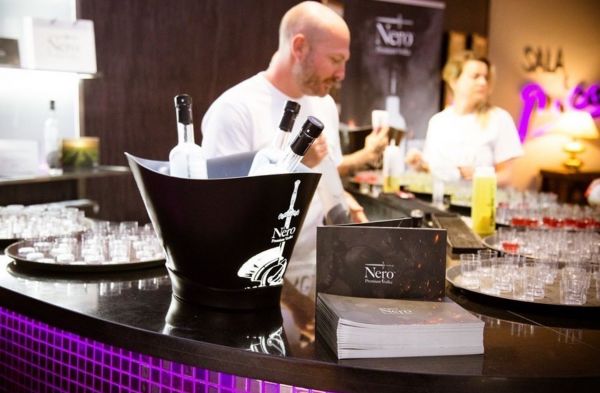 Suppliers Spotlight
The long, elegant silhouette and floating graphic sword makes Nero a beautiful addition to any back bar.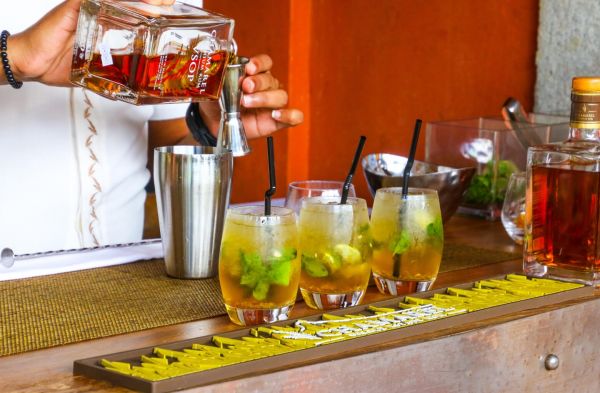 Insights
Efficient waste management behind the bar will lead to increased productivity and better performance. Here are some tips on minimizing waste.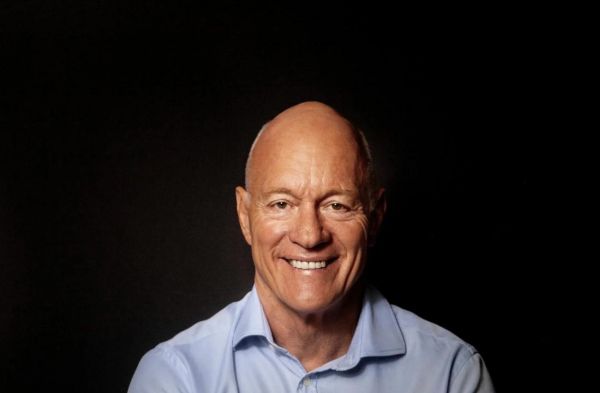 Interviews
Damian talks about Stoli's signature brands, his objectives for Stoli Group in the coming years, and the limited edition vodka, Stoli released to support Ukraine amid the Russian invasion of Ukraine.
South San Francisco Conference Center, 255 South Airport Boulevard, South San Francisco, CA 94080, United States.
Register Now