Serving up a whiskey storm with Joaquin Malki
27/10/2021 From Argentina to Paris, Joaquin Malki continues to build his team to offer guests the best experience.
Paris is a complex city, with complex drinking choices. Amongst die-hard wine lovers and cocktail enthusiasts, there's a widespread market for whiskey aficionados. Serving up a whiskey storm to these drinkers is Joaquin Malki, Head Bartender at Moonshiner - a bar that revolves around the beloved brown liquid.
With a passion for bartending from the age of 17, Malki is now at the helm of one of Paris' most sought-after bars by both locals and tourists. In our chat with Malki, he dove into the story of how he started out and went about giving us the ins and outs of being a bartender, managing a team, and more.
Tell us a little bit about yourself. What inspired you to get into bartending?
I am Argentinian but I have been living in Paris for three years and I have been a bartender for ten years. Since I was very young I was interested in the culture of gastronomy and hospitality. I always liked going to bars and restaurants and watching how the waiters and bartenders worked and the ambiance they managed to create.
One night when I was returning home, almost by chance I saw an advertisement for a bar that offered a bartender course, and I didn't hesitate to take it up. From there on it was a one-way trip to this magnificent world behind the bar. What inspires me is being able to create and generate magical moments for the people who come to the bar.
Tell us a little bit about your daily role at the Moonshiner.
I am the head bartender at the Moonshiner, a really cool Parisian speakeasy that I consider my home. I am in charge of the creative part, together with the whole bar team, we work to make super original and fun cocktail menus. My job during the service is to welcome our customers, make them feel at home, and ensure that they will receive excellent service. And, of course, being behind the bar and preparing delicious cocktails.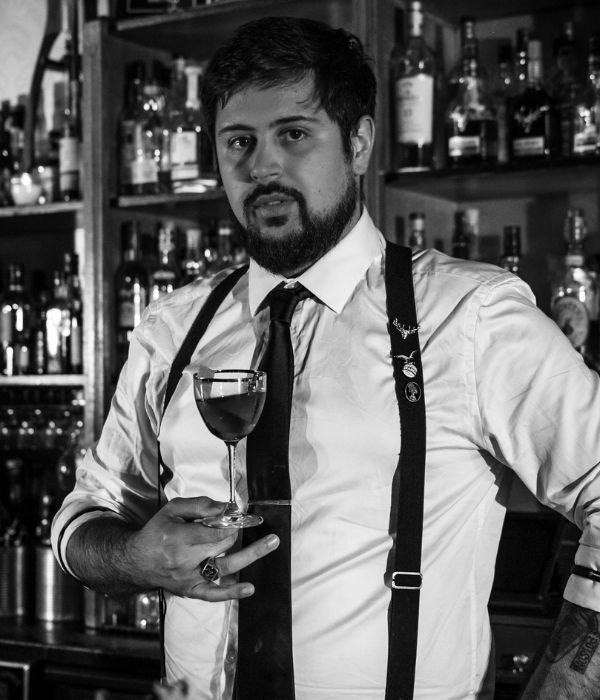 According to you, what are some of the best skills for a bartender to have?
The first and main skills that a bartender must have are a vocation of service and charisma: our job is to please and make sure our customers are having a good time.
Then, of course, creativity and good taste are also needed, but these are things that can be learned and improved over time. If you do not have the first two it's very difficult for a bartender to last in this profession.
According to you, what makes a good drinks menu at a bar/restaurant?
In my opinion, a good cocktail carte should have a clear and well-explained concept, letting you recognize the progression from cocktail to cocktail. I prefer to create cocktail menus with a maximum of twelve cocktails, where each cocktail complements the previous one. It must be a balanced menu where each combination is intended for different consumer profiles. As for the ingredients, it is important to use fresh and natural products, therefore, using seasonal products will guarantee the quality of your cocktails.
What are the people in Paris drinking these days?
In Paris, people have very a varied taste, and at the Moonshiner, we specialize in whisky. People come here in search of complex cocktails full of flavors and with that special feature that whisky has. To my surprise, mezcal is a spirit that cocktail enthusiasts enjoy quite a lot here in Paris.
How can brands work with you to increase sales?
By supporting the aesthetics of the bars, by providing money so we can invite guest bartenders, do events, and promote bar culture. Any company needs to expose its brand, and without the help of the bars and bartenders, it is difficult to reach a wider audience. That's why I think that by helping bars they will be able to position themselves and increase their visibility and reach.
How do you help in increasing footfall in the bar?
The Moonshiner has a very classic profile, but at the same time is very fun and relaxed. Our focus on hospitality and earning the loyalty of our customers helps us to have a greater impact and also allows us to reach more people. By organizing special nights or events we always have fresh and interesting proposals for our clients.
How has social media helped you during the pandemic?
Social networks are very important in these times. I use them all the time to communicate the work we do with the bar team. They help us to get connected with the rest of the world and strengthen professional ties between colleagues, while also allowing us to get much closer to our customers.
During the pandemic, social media was crucial. It allowed us to create a global community of bartenders and empower each other during those difficult times. Many workshops, Instagram lives, and interesting actions were generated that helped to make these hard times more entertaining.
How do you select a spirit for your bar?
The selection of a liqueur for the bar depends on many things. It revolves mainly around the use we are going to give to it, whether we are going to pour it alone or mix it in a cocktail, as well as whether the brand or the product is in tune with our bar style and our customer profile.
What drink/ingredient do you think is the most underrated?
In my opinion, Calvados is a super complex and intriguing product, which is the reason why I always want to work with them. But when I arrived here in France, I discovered that it is quite underrated by both customers and bartenders. Every time I proposed to do a cocktail with Calvados, the answer was always that Calvados is old-fashioned and that it is a distillate from another era.
How do you successfully keep your bar team together and in sync?
There are six bartenders on the Moonshiner team. We spend so much time together inside the bar that we have developed a strong sense of belonging, it feels like we are family. We are organizing activities together all the time: tastings sessions, visits to distilleries, bar tours, and trips. We are a team that is constantly supporting and helping each other to grow, so we can make this amazing bar, that we consider our home, the best in town. All the cocktails and activities we think of, we discuss in weekly meetings.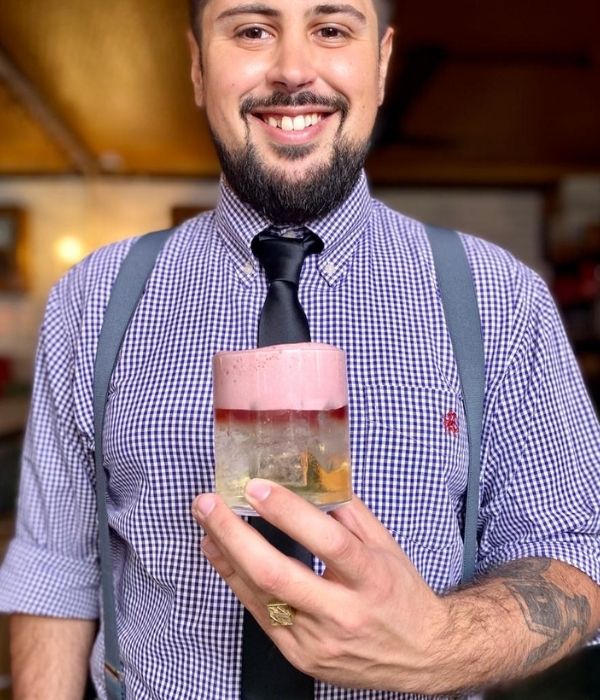 Lastly, what have you been drinking lately?
Lately, I've been drinking daiquiris, which is one of my favorite cocktails and it's perfect for the summer.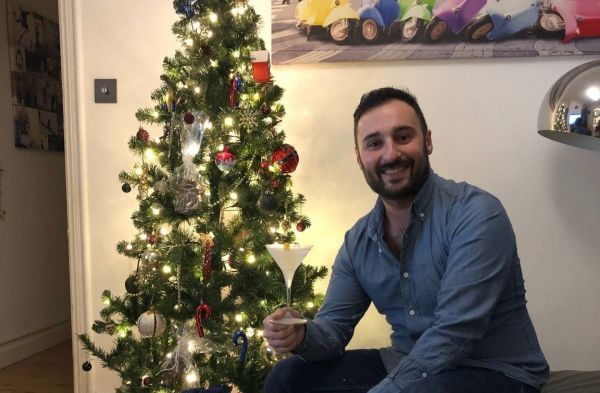 Interviews
Enrico talks about how he picks spirits for the Dukes Bar and the support programs that work well.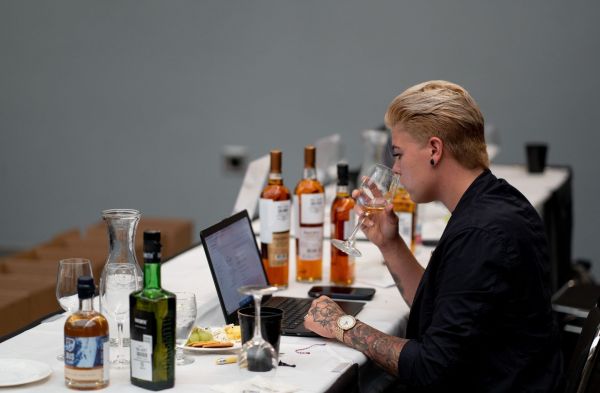 News
From Barr Hill Gin to Uncle Nearest's Whiskey, these are the spirits your consumers will buy again and again this year.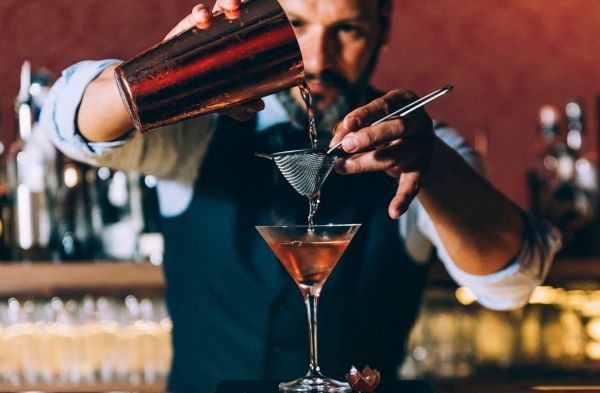 Insights
The much-awaited results for the 2020 Bartender Spirits Awards are announced.