The Art Of Serving Absinthe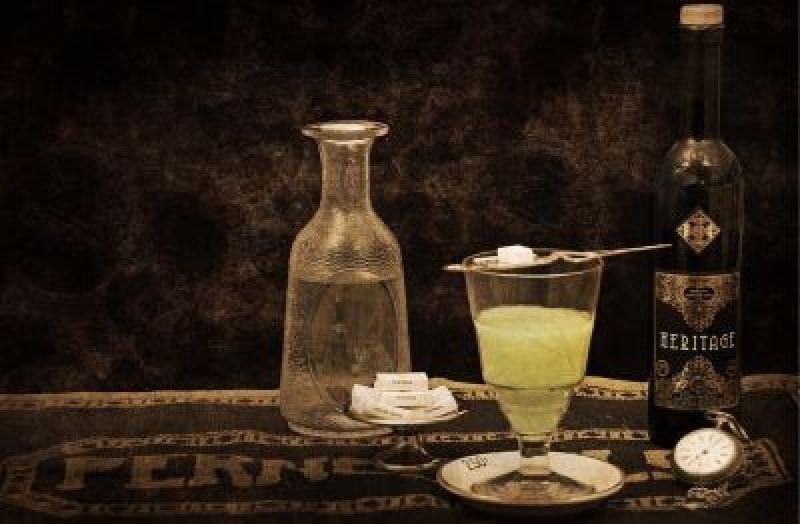 05/07/2019 Here's to paying respects to one of the most misunderstood spirits, the green goddess - Absinthe.
Absinthe is truly one of the most complex, yet beautiful spirits out there. The strong flavour of anise, along with herbs like coriander, fennel, hyssop, and melissa create a blend that is both satisfying, and gives a rush to the drinker. Absinthe has a distinct flavour, such that even a splash of it makes its existence in a cocktail quite prominent.
However, there's always been a little bit of confusion regarding how absinthe is served and drank. There are those who do it the traditional way, those who go retro with a bit of fire, and then there are those daredevils who have the strength to down an absinthe shot.
An interesting fact about the green goddess is that it's usually served wrong a lot of times. Absinthe isn't supposed to be lit on fire, neither is it supposed to be had as a straight shot. Both those methods strip the actual flavour of the spirit, and well, are also dangerous.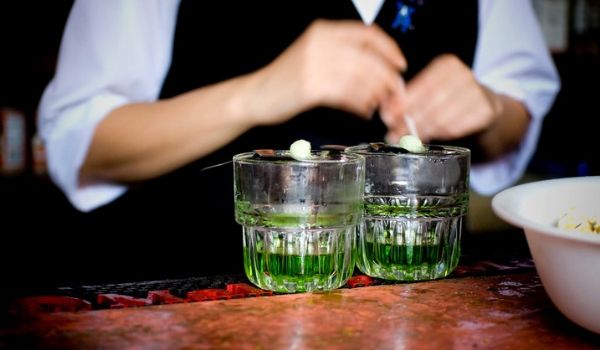 The Right Way of serving absinthe
Serving absinthe is not as complicated as you might think it is. However, there is a right way to do it.
The traditional way of drinking absinthe is by diluting it, and there's no other over-the-top way of diluting absinthe other than an absinthe fountain. However, you can definitely get away with a carafe of water as well.
For serving absinthe, you will need - a fine bottle of absinthe, glass, an absinthe spoon, sugar, and cold-ice water. Once you have what you need, the next steps of serving it are pretty simple. Place your absinthe spoon over the glass of absinthe with a sugar cube on it. Sit your glass under the absinthe fountain, or under a slow flow of a carafe full of ice-cold water.
Let the water slowly drip over the sugar cube for it to dissolve in your glass of absinthe. You should have approximately three to four parts of water per one part absinthe. You'll notice your drink changing colour from striking green to a place between light green and yellow. Once the sugar cube has made its way into the absinthe glass, stir your mix gently to dissolve any un-dissolved sugar.
Absinthe Tip: You might want to leave some space in your glass for a couple of ice cubes. If you're thinking of adding ice cubes, increase the amount of absinthe you add to the glass as the ice will dilute your mix even more.
See not that hard was it?
In no particular order, here are some of the few top Absinthe bottles you should definitely get your hands on:
ST. GEORGE ABSINTHE VERTE

LEOPOLD BROTHERS ABSINTHE VERTE

TENNEYSON ABSINTHE ROYALE

DUPLAIS SWISS ABSINTHE VERTE

LA CLANDESTINE

PERNOD
What to serve with Absinthe?
Absinthe is usually had lonesome, but there are always some people who love snacking on something as they sip the green fairy.
The best thing to eat with Absinthe would be something savoury, perhaps a good selection of bread and cheese. And if you're in the experimental mood, perhaps a piece of dark chocolate would also balance the strong flavours of the drink perfectly.
Let's not forget cocktails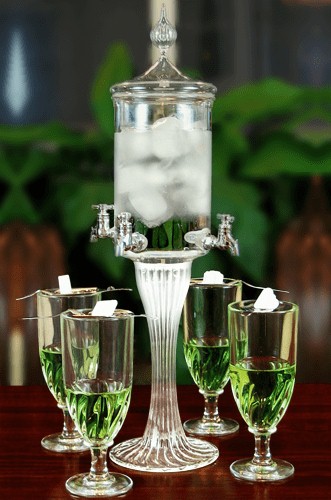 Cocktails are usually most people's go-to these days, and Absinthe cocktails are said to be a niche exhibit. A few famous absinthe cocktails are:
Corpse Reviver #2
2cl of gin

2cl of Cointreau

2cl of Lillet Blanc

2cl of fresh lemon juice

2cl of Absinthe
Absinthe Frappe
4cl of Absinthe

1.5cl of simple syrup

6cl of soda water

6 mint leaves
Sazerac
Begin by swirling a wash of absinthe in the glass

3 dashes of Peychaud's Bitters

6cl of cognac or rye

1.5cl of sugar syrup

Garnish with lemon zest
Death in the Afternoon
4cl of absinthe

Top with champagne
Chrysanthemum
6cl of dry vermouth

1.75cl of Benedictine

3 dashes of absinthe

Garnish with orange twist
Give these a shake and you have your perfect absinthe cocktail ready.
The Green Hour begins!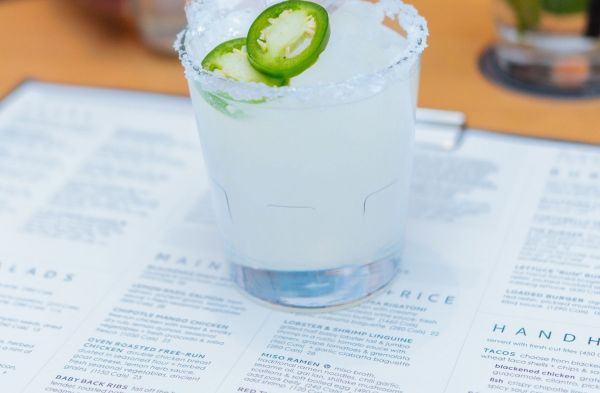 Insights
Follow these steps and target the content and design of your menu to give your customers exactly what they are looking for.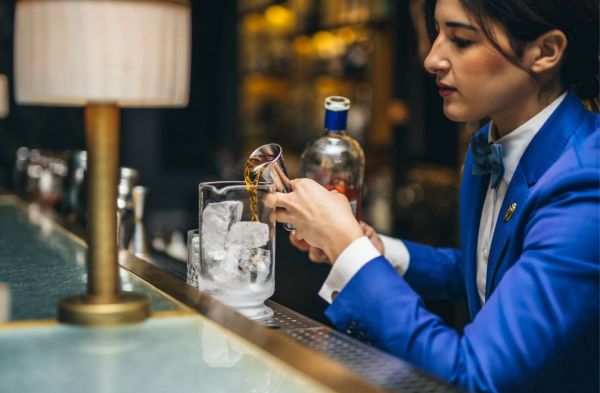 Interviews
With hospitality running in her blood, Cristiana Pirinu is pursuing her passion for bartending at The Donovan Bar.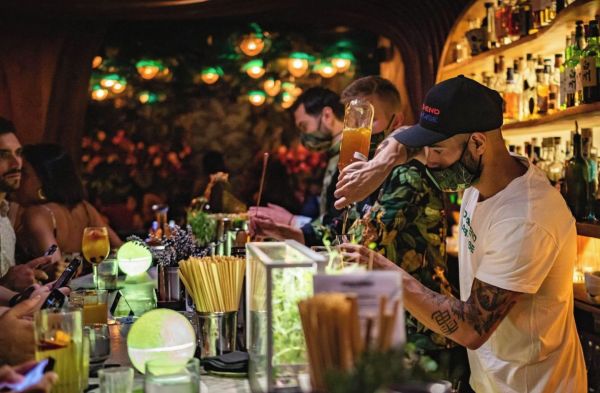 Insights
Vintage is the word that comes to mind when describing speak-easy bars. If vintage matches your aesthetic, then look no more.
South San Francisco Conference Center, 255 South Airport Boulevard, South San Francisco, CA 94080, United States.
Register Now