Just go for it and do what makes you happy!' Says Ben Reed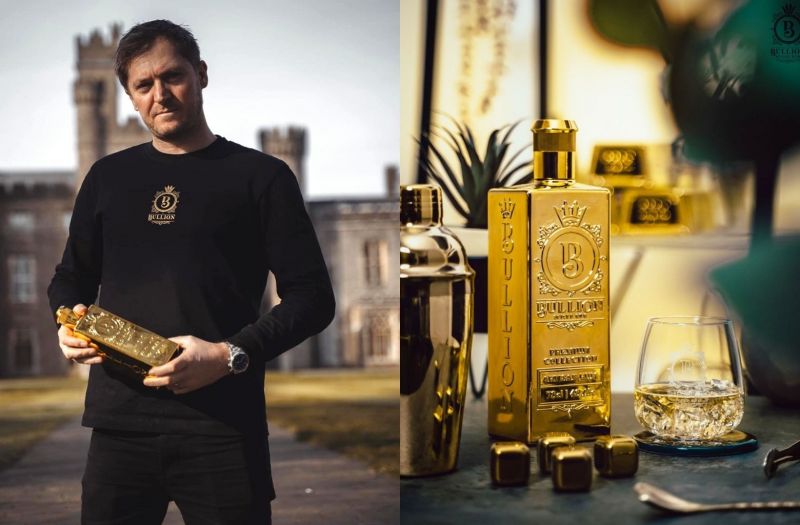 29/04/2022 Ben Reed, Director at Bullion Rum, talks about his idea behind launching Bullion and shares the story behind its intriguing packaging.
Ben spent five years sailing ex-Americas Cup vessels in the Caribbean, where rum was cheaper than water! Although he was surrounded by expensive yachts, no rum brand denoted wealth; everything was pirate-related, and thus the seed of an idea germinated. When he returned to the United Kingdom, he worked at his family's video production company and never had time to work on it. However, during the pandemic of 2020, he discovered that he had plenty of time. Unsure of what else he could do, Ben seized the opportunity to start a rum company. The bottle was created and manufactured by him, and it sold out in the first year. He began with a gold bottle of salted caramel and vanilla spiced rum, which is now available from most UK online stores and has won numerous awards, including a World Rum Award. Bullion Rum is working on a variety of flavors that will be released this year.
Tell us about yourself and your background. What led you to join the Spirits industry?
My name is Ben Reed, and it was inevitable that I'd end up in the Drinks industry. I came from a very close family and grew up in a party atmosphere where my parents, their friends, and my grandparents were always enjoying a drink or two or three at our house! One grandfather was the manager of many pubs and nightclubs around the city, and over the years, I had an insight into the hospitality industry without realizing it.
[[relatedPurchasesItems-31]]
In my teens and early 20's, I traveled and worked overseas, firstly in the South of France and later in the Caribbean on the island of St Maarten. I lived in St Maarten for five years, working for a company called 12 Metre Regatta, and was racing ex Americas Cup yachts. It was here where I really discovered the love of rum, and that was quite the journey to bring me to where I am today.
When did you start thinking about launching Bullion Spiced Rum? What was the idea behind it?
Having developed a passion for rum in St Maarten, I knew that given the opportunity that one day I would create and develop my own brand.
The opportunity came during the pandemic. I was running my own media agency, but overnight I could no longer fulfill any contracts, so I decided to do the one thing I had always dreamed of and start my own rum brand.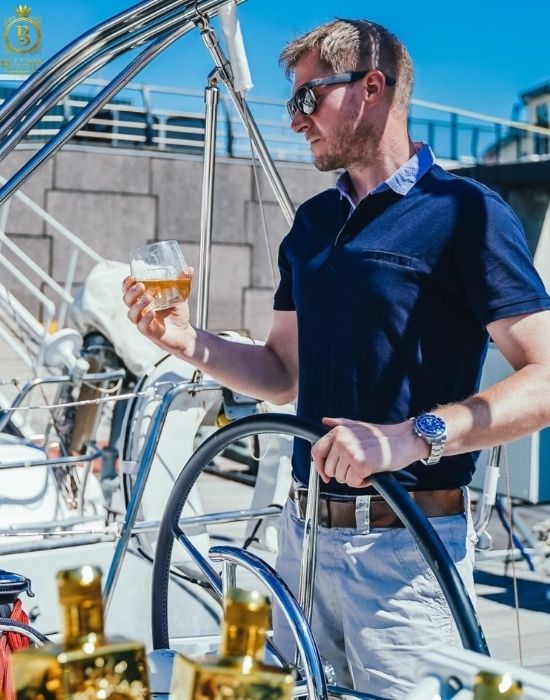 What is the story behind the name Bullion? It has really interesting packaging. Can you tell us a little bit about that?
Sitting at the beachside bar in St Maarten, I noticed that all the bottles looked the same and had the same theme...pirates. Not one rum stood out in bottle shape and design. But working alongside the mega yacht industry and surrounded by multi-million-pound luxury yachts, the base of an idea began to form.
Back in the UK, I watched the film, The Italian Job, and inside the vault was a stack of gold bars, and it gave me an idea. I had a light bulb moment! The Bullion Heist was a modern-day pirate theme. That was it! Bullion. Bullion was going to be the name of my company. Bullion refers to physical gold of high purity and reflects the mega yacht industry.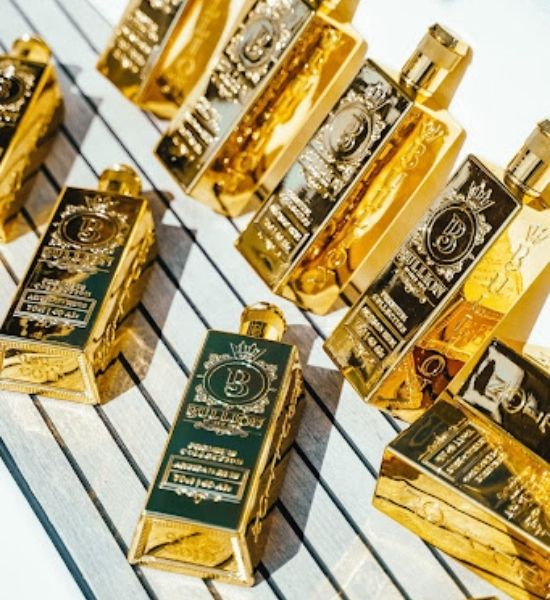 What challenges did you face when you first started?
I faced a plethora of challenges when I opened Bullion Rum. Firstly I had to decide on a flavor. Luckily, a friend of mine is an excellent distiller, and we discussed a few flavor profiles before launching with our Classic Bullion, a salted caramel and vanilla flavor.
The name Bullion was the inspiration for the packaging, and we had a mold created that looked like a Bullion Bar and then had it electroplated to reflect the bar of gold. We have been developing some exciting new flavor profiles, which we are looking forward to launching in due course.
Luckily, with my marketing and social media background, that was the easiest aspect of the business. But entering a completely new market, we have been enjoying a brand new chapter in our working lives, and we are having so much fun that it doesn't feel like work! The journey so far has been fantastic, we are getting incredible feedback on our products, and we are really enjoying the new challenge!
What is the best advice you have ever received that you've applied to your current role today?
The best advice I've received was from my grandad before he passed away. He said, 'just remember that you're born with nothing, and you leave with nothing. It's what you do in between that matters! Just go for it and do what makes you happy!'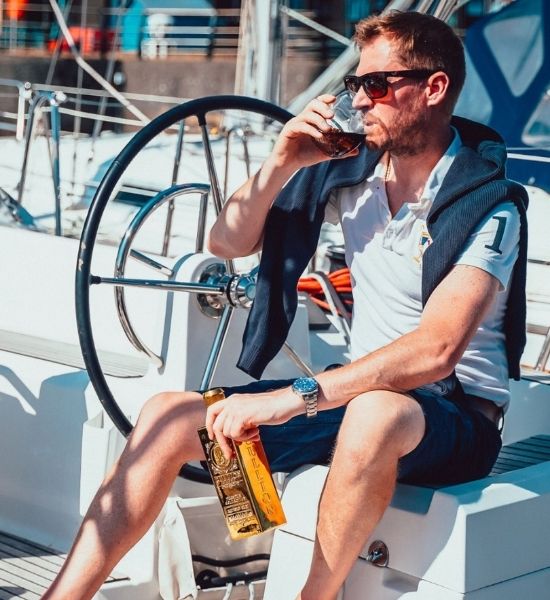 What is unique about Bullion Spiced Rum that sets it apart from other Rum brands? Can you take us through the production process?
There are many rum brands on the market, so I realized from the beginning that we needed to stand out. Coming up with the name and shape bottle concept makes people ask, 'what's that?' When they see it on the shelf. Of course, that would stand for nothing if the taste wasn't equally as appealing. Bullion is a multi-award-winning brand and winning a World Rum Award for flavor answers to that question and the many 5* reviews from our customers.
We discussed with our Master Distiller about creating the rum. This particular rum is Twice distilled sugar cane rum from Guyana. A third distillation takes place at Hensol Castle Distillery. Enthusing the Guyanese rum with spiced botanicals sourced from across the world. Added natural vanilla, caramel, and Himalayan salt, blended with the purest Welsh water naturally filtered through the mountains of the Brecon Beacons, gravitates to Hensol, making this exquisite Elixir one of the finest spiced rums in the world.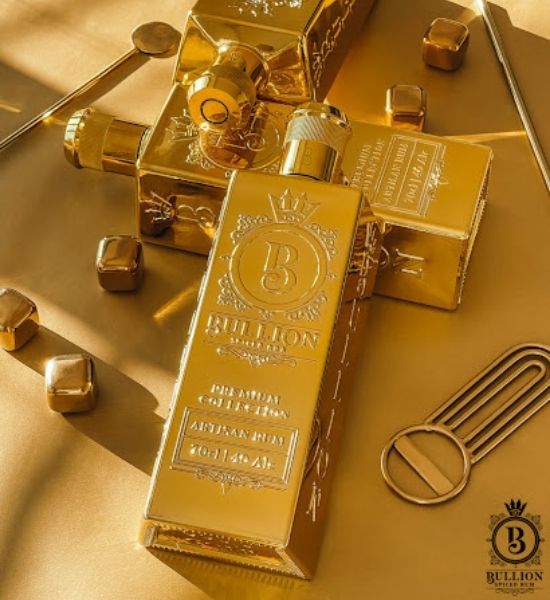 Bullion is bursting with warm caramel and creamy vanilla on the nose, luxury hand-made toffee at the start, sweet and smooth throughout, with a medley of spices on the finish. The finish is long and deep with cinnamon, all spiced berries, and hand-cut sweet orange peel. Himalayan salt is minimal but present throughout.
What do you think about digitalization, and how are you leveraging it? Has it been beneficial for you?
Digitalization is imperative in today's Drinks market. There are so many rum brands available to the consumer that Social Media is a must for any company, especially new companies. All our handles are @bullionrum, and creating engaging content and posting every day across all platforms keeps our followers up to date with the Bullion Brand.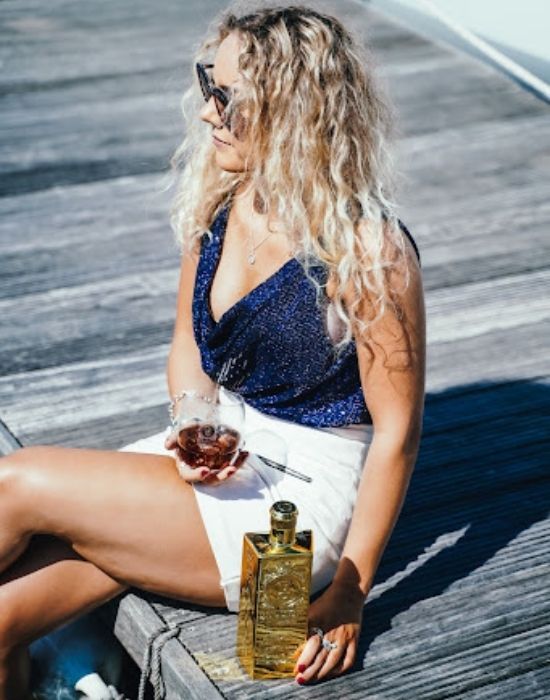 How is your Rum connected to the local area?
Bullion is connected to the local area by its third distillation process, which takes place at Hensol Castle Distillery. Hensol is a 17th-century Castle steeped in history, with its cellars now converted into a distillery.
How do you explore new markets for your spirits and focus on business development?
Bullion Rum hit the ground running, and from the use of digitalization, we are now being contacted by consumers across the World. We have even sent a shipment as far as French Polynesia.
Is your company primarily focused on the UK market, or are you also seeking international expansion?
From the outset, Bullion has attracted attention from markets across the world. Agents in the US, Canada, Dubai, and India are showing interest, and it's now a case of being able to facilitate the process.
What's your favorite Rum to drink right now?
Well, that's a very easy question! Bullion!
Lastly, I am curious to know more about the Bullion Heist. Can you share some light on that?
The concept of Bullion Rum was borne from the heist of the 1969 film, The Italian Job' so we thought it would be good to do a skit. Rum has always been associated with Pirates, so we decided to be a modern-day Pirate, hence the stealing of the Bullion in a vault.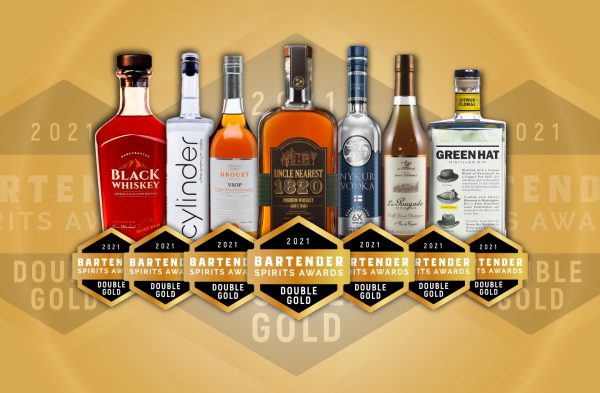 Suppliers Spotlight
Winners revealed! Uncle Nearest 1820 Premium Single Barrel Whiskey Wins The Best Spirits Award at the 2021 Bartender Spirits Awards.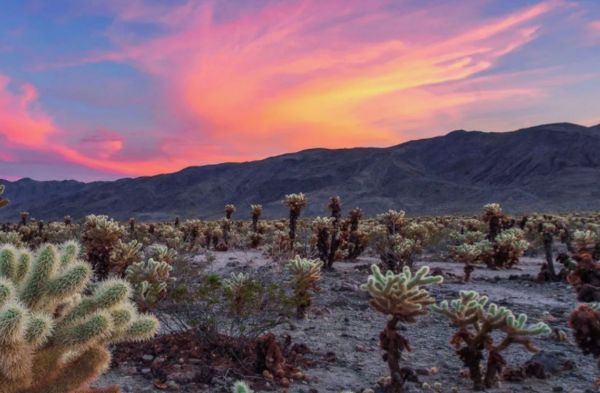 Suppliers Spotlight
Watch for this delightful line up of vodka with seven unique flavors on store shelves soon.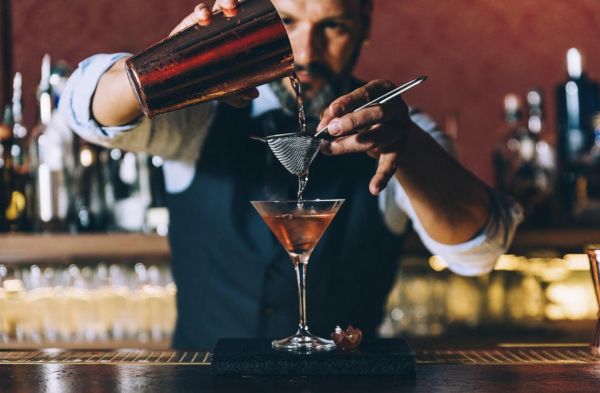 Insights
In these times of heavy competition, being good at your job is just not good enough. Take the path to greatness by following these tips.
South San Francisco Conference Center, 255 South Airport Boulevard, South San Francisco, CA 94080, United States.
Register Now