How To Sell More Cocktails In Your Restaurant?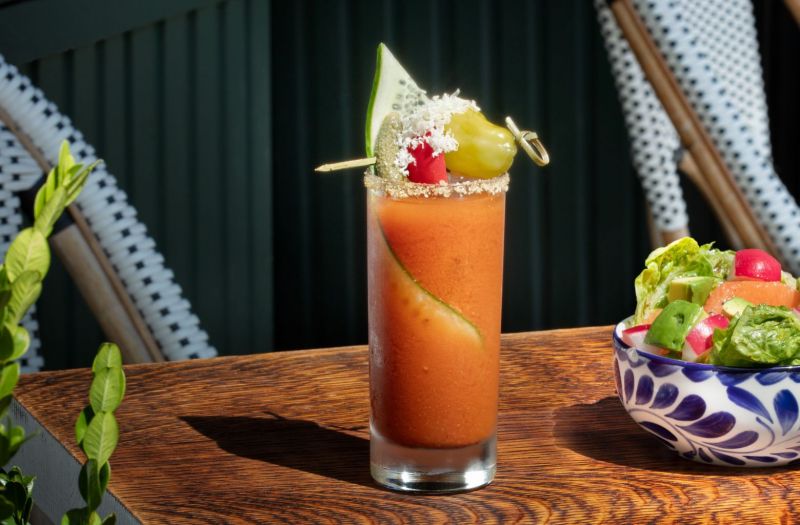 29/07/2022 Cocktails are a favorite of many! Increase your bar sales by attracting and encouraging your customers to purchase more delicious cocktails.
The sale of alcohol and cocktails was predicted to decline due to the pandemic. Alcohol consumption became limited at home and online because bars and restaurants were closed for socialization.
However, it turns out that the industry's primary source of revenue continues to be sales of alcoholic beverages. Last year, alcohol sales increased during the lockdown period.
Additionally, it is anticipated that customers will flock to pubs and restaurants now that indoor dining is available. As a pub and restaurant owner, this surge of customers will be extremely beneficial.
Attracting guests must be the aim of every restaurant! Staying ahead of the competition is difficult, so you must carefully devise appropriate strategies to sell your cocktails and alcohol to increase revenue.
How to Increase Sales with Cocktails?
By using unique and innovative upselling techniques, restaurants, bars, and other on-premise businesses can eventually boost their profit margins. It can involve encouraging customers to choose wine over beer or enhance cocktail recipes with premium spirits.
Regarding boosting sales, bar drinks are a much better option than food, which is frequently considered an accompaniment for meals.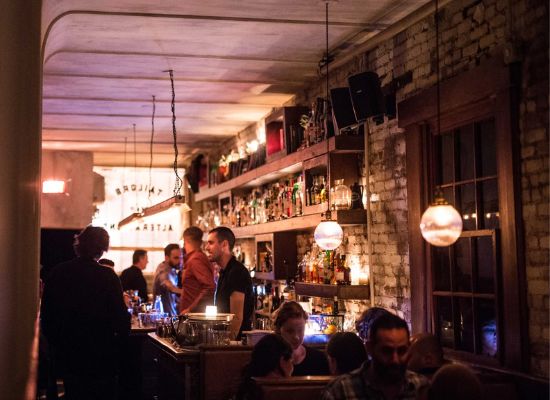 Image Source- Attaboy
Understand your Target Customer
Knowing your target market is necessary for effective selling. Every drink has a unique flavor! Therefore, your cocktail menu must reflect the diversity of your customers. Mocktails and cocktails with popular brands are the best strategies to win over a wide range of customers and increase sales.
Generally, there are five types of customers that your bartender may have to deal with during their shift.
- First comes the Influencers. In today's marketing, influencers play a significant role. One post from them can cause your cocktail menu to go viral among potential customers. They have a sizable following, so there is no chance your bar will go overlooked. Make sure to improve on the presentation of your cocktail drinks if you want to appeal to these customers. Deliver "instagrammable" cocktail drinks to them. If you want a more direct method, you can choose to speak with them about their preferences.
- Nowadays, people also prefer their blend. DIY mocktails are becoming more popular and have started to attract younger customers. People of all generations and health-conscious millennials look for alcohol-free beverages. Everyone, from pregnant mothers to guests who are minors, employees on a lunch break, to individuals who cannot drink any alcohol, will be grateful for your kindness.
- Next comes the customers who are interested in cocktails. They will look for the classic cocktail menu. Don't let the traditional drinks, like the gin and tonic or the jack and coke, disappear from your cocktail menu. Customers will easily enter the bar once the classic cocktail menu is available.
- The fourth category includes cocktail lovers. These customers know about their drinks. Therefore they anticipate that you and your employees will have proper knowledge about the drinks you serve. If you want to draw in customers of this level, keep up with the most recent trends in alcohol and cocktails.
- Then there are the premium guests. They are the ones who not only order the most expensive drink but also encourage everyone else to do the same. If you identify them, you can quickly improve your sales since everyone at the table will order similar drinks.
[[relatedPurchasesItems-31]]
Special Tasting
The sale of cocktails will automatically increase when you start offering customers free tastings. When you become generous with your samples, the chances of customers purchasing the drink increase. You can also introduce the customers to a new menu or items that will go well with the cocktail by offering a sample.
You can also create package deals with cocktails and the most popular yet high-profit margin dishes. There are many classic cocktails like Martini and Bloody Mary, which you can pair with delicious items from your menu.
Offer Suggestions
Consumers often find it difficult to make judgments, especially when numerous options are available. Consumers are more inclined to choose if they are given a specific choice. You can encourage your bartenders to use the following tips to sell more cocktails:
- Ensure sure your staff suggests a refill.
- Use your servers' influence to suggest the customers' cocktails when looking at the drink menu.
- Offer premium liquor as a default selection.
- Suggest the cocktails that will go well with your food menu.
You can encourage your bartenders to make their signature cocktails to suggest their creations whenever the customers are unsure what to order.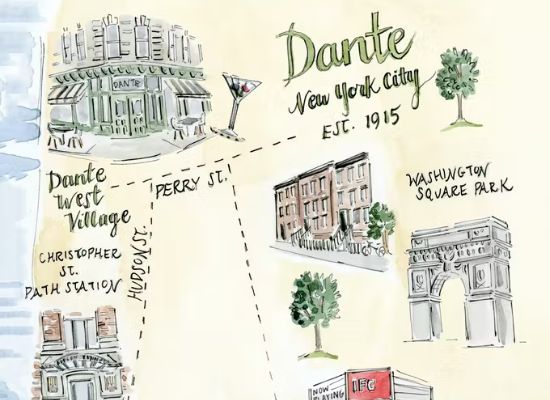 Image Source- Dante
Introduce Bar Games and Theme Nights
Adding bar games and themed nights is a terrific strategy and entertain and engage your customers and make them purchase more cocktails. You want to keep your consumers interested so they will stay longer and record your themed nights as a regular event on their calendars. People want to relax and feel good when they go out for an evening of drinks. This experience and engagement will make your bar the one where people keep coming back.
One of the most creative ways to increase cocktail sales is by conducting Bartender Mix-off. The bartenders have to compete among themselves to make cocktails. You can ask 4 of your talented bartenders to participate in the battle. There can be three rounds. At every round, you can give the bartenders a mystery ingredient that they can use to make their unique cocktails.
You can also encourage your guests to celebrate holidays or any special day with a good discount on various cocktails to boost your cocktail sales.
Train your Team
Upselling is difficult. But it's a certain method to boost cocktail and overall sales at your restaurant. In a bar and restaurant, everything revolves around helping the guest finds their ideal cocktail (which also can be more expensive than the basic well drink).
The "sample secret" is cherished by many bartenders. For example, when a guest requests a gin and tonic. The bartender can say, "You've got to try this new gin we just got in". They can then serve their guest this delightful new gin by mixing it with tonic. With this strategy, bartenders will boost cocktail sales and sell a new brand of gin to their customers.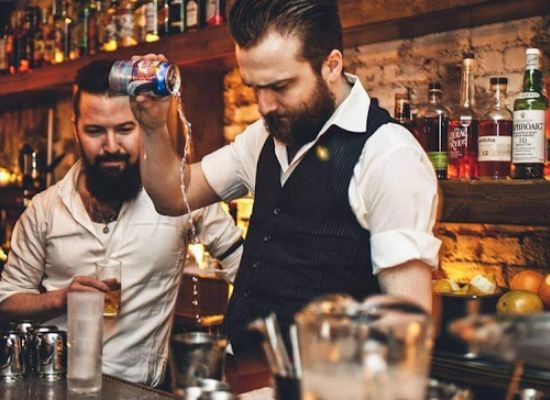 Image Source- Attaboy
Organize Drink and Bar Promotions
If you're close to a busy commercial area, establish yourself as the local hangout place. Create an ambiance and an experience that the customers can enjoy. To attract more customers, think about figuring out how to make your bar unique from others in the neighborhood. You can stay open late or offer promotions till late at night.
Establish a unique, special, and interesting Happy Hour to stay ahead of the competition. You can transform your Happy Hour into a Happy Week or Happy Month. You can also offer customers a discount on cocktails or one free cocktail when they recommend and generate a lot of business.
Update your Website
Being socially active is essential today, especially for hospitality or food and beverage professionals. You need to have a good website for your bar and restaurant where you can promote the cocktail ideas along with the menus and other events. Your website must tell your restaurant's story! Engage with customers personally and highlight what makes your cocktail unique. Social media platforms are the best way to do that! Open an Instagram or Facebook page for your bar and restaurant if you don't already have one.
Promote your menu items, unique cocktails, and the events you are conducting on social media. Make engaging and catchy hashtags, and encourage customers to utilize them even when posting anything related to the restaurant.
Here are some of the top cocktail bars you can visit on a special day or when visiting New York City.
Dante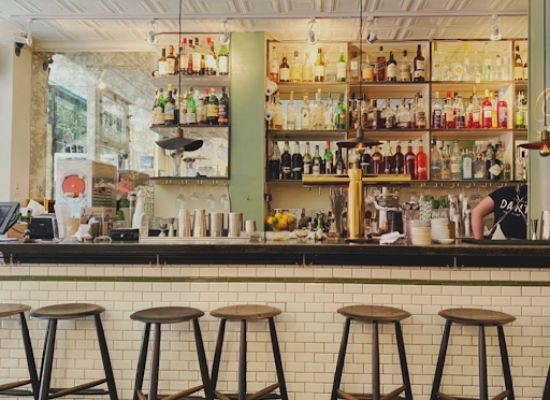 Image Source- Dante
This Greenwich Village icon was crowned the World's Best Bar at Tales of the Cocktail. It is a must-visit for any NYC cocktail enthusiast on the list of the World's 50 Best Bars in 2019. The location, now a registered landmark, first opened as Caffe Dante in 1915.
The renovated bar keeps the old New York spirit alive with a menu of revamped classic cocktails. There are Old Fashioned with amaro and salted honey or a Pimm's Cup dressed with mezcal and Grand Marnier. Dante also has more than a dozen Negroni variations, making it the ideal stopover for an afternoon aperitivo.
Location- Greenwich Village: 79-81 Macdougal St.
Mister Paradise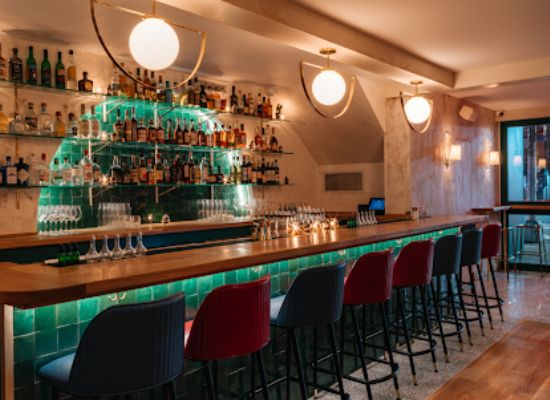 Image Source- Mister Paradise
You can expect unique, flavorful cocktails at this vibrant East Village hotspot with random names such as Party Lobster, An Big Mustache, and Doug. Mister Paradise has cocktails with the weirdest combinations that might sound like something straight out of Willy Wonka's happy hour. However, the results of these cocktails might shock you. Imagine having combinations like gin, scotch, smoked grapefruit, and popcorn butter! While tasting, you might be amazed by the delicious taste.
Location- 105 1st Ave.
Attaboy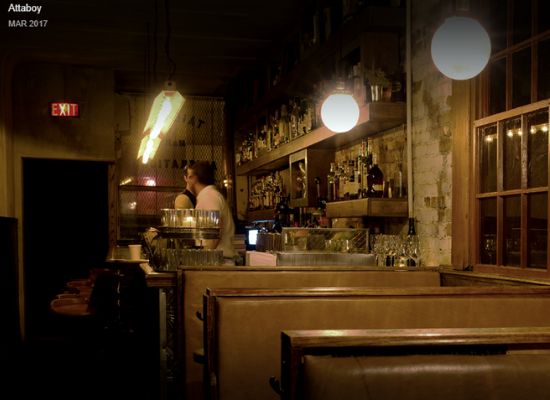 Image Source- Attaboy
You will not get a menu at this laid-back Lower East Side establishment. Attaboy focuses on custom drinks according to your preferences and a few house specialties. You're in very capable hands because Sam Ross, a co-owner, created the Penicillin and the Paper Plane, two staples of contemporary cocktail menus. The bar's strong mixology skills are paired with a delightfully casual atmosphere. That makes it a fantastic location to get a drink for any occasion, although its history could suggest extravagance.
Location- 134 Eldridge St.
Bemelmans Bar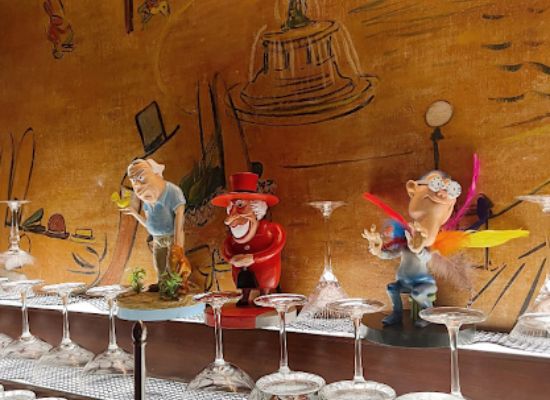 Image Source- Bemelmans Bar
It's like traveling back in time to order a (perfect) martini at this Carlyle establishment covered in illustrations. You can see that the walls and lampshades are brilliantly decorated in delightful scenes that are hand-drawn by Ludwig Bemelmans, the author of Madeline's children's books. You can also see the famous painting of the twelve young girls in two straight lines among the picnicking rabbits and skating elephants. You will feel that celebrities like Frank Sinatra or Jackie Kennedy- two regulars at the bar, might walk in at any moment with their night live music like Jazz and other classics of those times.
Location- 35 E 76th St.
Header Image Source- Dante
Written By Aparna Dutta, Beverage Trade Network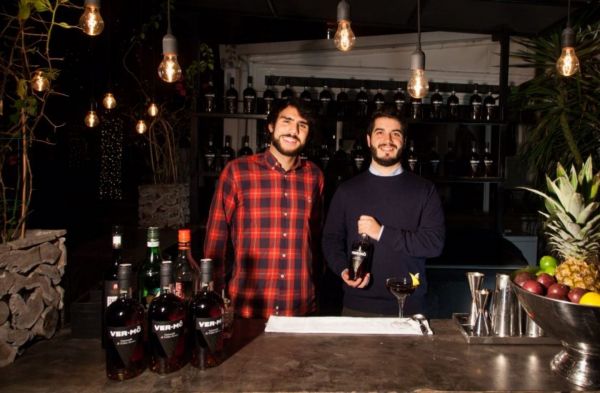 Suppliers Spotlight
The duo decided to create Vermò as a contemporary drink but following the classic centuries-old method exclusive to Turin.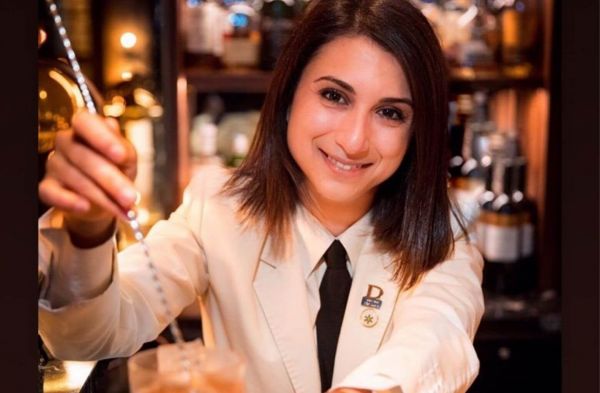 Interviews
Mariantonietta Varamo talks about how she has kept things moving for her restaurant during the pandemic.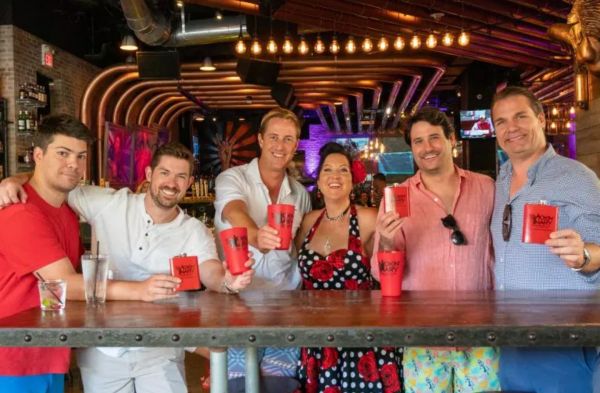 Suppliers Spotlight
Chefs love the depth and character Smokin' Mary adds to their dishes. Bartenders love that everything for an award-winning cocktail is right in the mix - all they need is ice, spirits and garnish.
South San Francisco Conference Center, 255 South Airport Boulevard, South San Francisco, CA 94080, United States.
Register Now