How To Make Your Bar Stand Out From the Crowd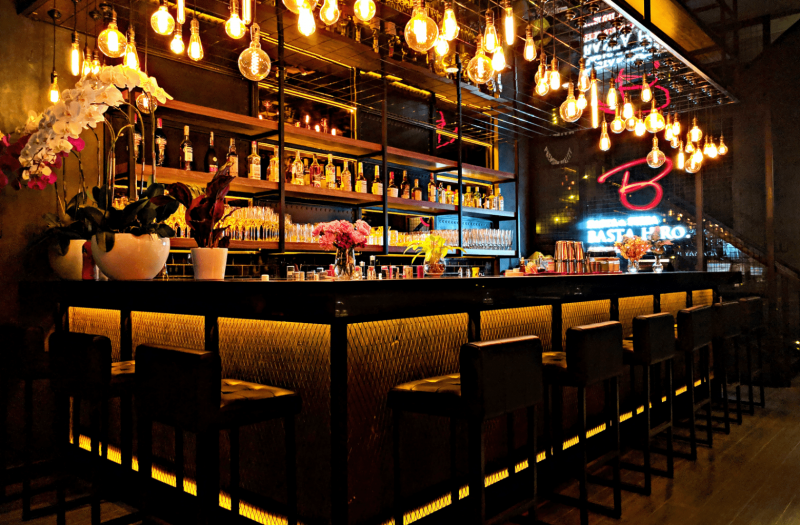 07/01/2020 "In Business, what's dangerous is 'Not To Evolve'." - Jeff Bezos.
The bar industry is an extremely competitive one, with new competitors seeming to pop up nearly every week. If you're located in a large metropolitan area like New York or Chicago, it can sometimes seem like new competitors are all located next door or across the street. So what steps can you take to help your bar stand out from the crowd?
Focus on outstanding customer service
There's a reason why the old adage "the customer comes first" is so popular – it's a bit of timeless wisdom that many bars and on-premise establishments forget. In the rush to design more profitable bar menus or squeeze the last drop of profitability out of every pour, they sometimes ignore the fact that they do not always have the best interests of the customer in mind. So, in order to really stand out in a crowd of competitors, make sure that you focus on outstanding customer service.
When it comes to customer service, establishments have plenty of flexibility in creating the right type of "vibe" to attract customers. And the key to making sure that this vibe is consistent across every customer experience is hiring the right personality. During the hiring process, make sure that bartenders and servers are fully aligned with the culture and personality of your establishment, and that they can point to past experiences where they have demonstrated exceptional customer service.
Do one thing really, really well
One marketing trap that many bars fall into is trying to be "all things to all people." The result is a sort of generic experience that doesn't really stand out in the minds of the customers. So the obvious way to stand out from this bland, vanilla mix is by doing one thing really, really well. For example, Atlas in Singapore (routinely ranked amongst the World's 50 Best Bars) has transformed itself into a gin lover's paradise. The bar has a truly exceptional collection of 1,000 different gins that it encourages customers to try. And the whole experience is made even better with Art Deco-themed décor that makes sipping on a gin cocktail absolutely sublime.
Use the bar menu as a marketing tool
There are two ways of viewing the bar menu – you could view it as just a list of drinks to order, or you could view it as a key piece of the bar's overall marketing strategy. Guess which approach works better? When you integrate the bar menu into the overall marketing of the bar, that's when you can start to highlight the personality of your establishment. Keefer Bar, annually ranked amongst the very best bars in Canada, actually develops a theme for the overall menu, so that all the drink selections are held together by one overarching theme. Sometimes it will be seasonal, and sometimes it will be subtler, leaving it up to the guests to figure out the unique idea or concept that unites all of the different drinks on the menu.
And, just like marketing campaigns change and evolve over time in response to changing customer tastes and preferences, so should your bar menu. For example, the Carlton Wine Room in Melbourne, Australia curates its bar menu according to the different seasons of the year. And, about once every 4-5 weeks, it will do a "refresh" of the bar menu, adding or taking away a few drinks to ensure that everything feels vibrant and dynamic at the bar. By constantly adding and refreshing your bar menu, you can turn it into a dynamic part of your overall marketing mix.
Stay ahead of current trends in cocktail culture
One way to really stand out in a crowd is by gaining a reputation for being forward-thinking and innovative. The most obvious way to do that is by keeping ahead of new trends in the wine, beer, and spirits industry. For example, recognizing that the craft distilling movement is a major trend would naturally lead to the idea of adding a premium craft spirit to the bar menu – and, even better if that craft distilled spirit happens to be related to the bar in terms of style, aesthetic or even geography. Or, what about the session cocktail trend? Bartenders have started to notice that customers are embracing lower-alcohol mixed drinks and cocktails that can be enjoyed over a longer "session" with friends. So that would naturally lead to the suggestion to add a new session cocktail to the cocktail menu.
In addition to new types of spirits, other areas to look for inspiration include new flavor combinations of cocktails, new ways to mix or serve a cocktail, and new garnishes and ingredients to liven up a classic cocktail. And you can also think about innovation in terms of service. Remember when bar servers equipped with iPads to take customer orders first started to take off? Or when customers first started to pay for items using apps? In today's, mobile-centric digital culture, it's worth exploring all the various innovations in how customers select, order and pay for their drinks.
Leverage awards, recognition and "earned media"
Within the marketing industry, professionals usually differentiate between "earned media" and "paid media." Paid media means that you pay to advertise somewhere, and as a result, gain media impressions. But far more valuable is "earned media," in which media outlets contact you directly because they would like to feature you in upcoming stories or articles, usually as a result of some type of promotional effort that you undertook.
Earned media can seem rather mysterious at times, but the very best way to attract this type of media attention is by winning awards, distinctions, and medals. That's why awards like "Best Cocktail Bar in New York City" or "Best Bartender in North America" can be so powerful – they make for natural "hooks" to attract and excite media attention. Moreover, many of these stories and articles have a remarkably long shelf life online: people searching for "best bars in New York City" are naturally going to run across mentions of your bar, just by doing a routine Google search.
With all likelihood, the path to success in terms of helping your bar stand out from the crowd will involve a mix of at least two of the tips above. But just remember – it all starts with best-in-class customer service. When you make the customer first, it becomes much easier to make the right decisions about every other aspect of your bar experience.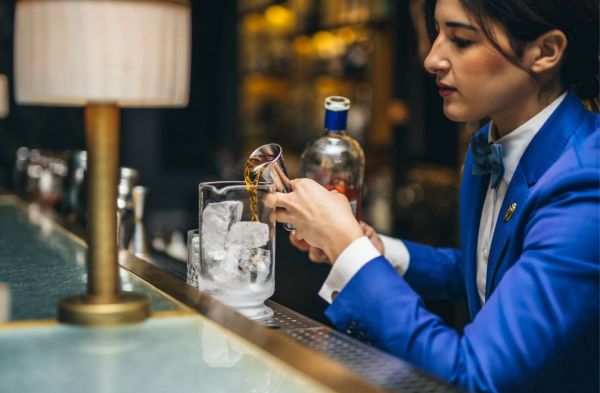 Interviews
With hospitality running in her blood, Cristiana Pirinu is pursuing her passion for bartending at The Donovan Bar.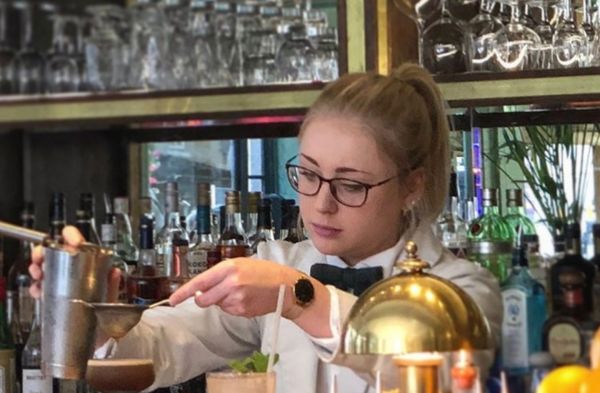 Interviews
Bartenders Business talks to Emilia Wrelton, Bar Manager at The Ivy - where she gives us a peek into her world as a bartender.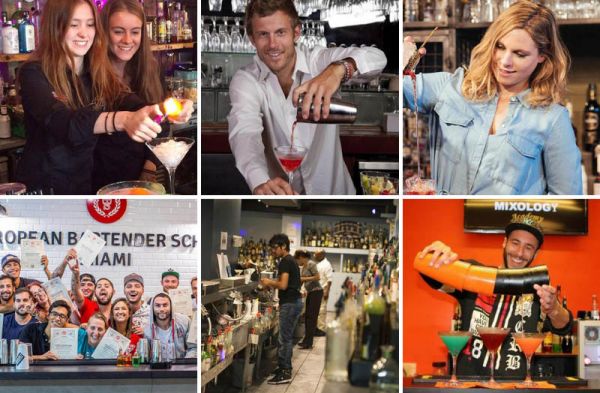 Insights
Bartending is a skill that has to be mastered over a lifetime. This article looks at the most popular bartending schools around the world.
South San Francisco Conference Center, 255 South Airport Boulevard, South San Francisco, CA 94080, United States.
Register Now