Women of the Vine & Spirits Foundation Awards $159,000 to 2021 Scholarship Recipients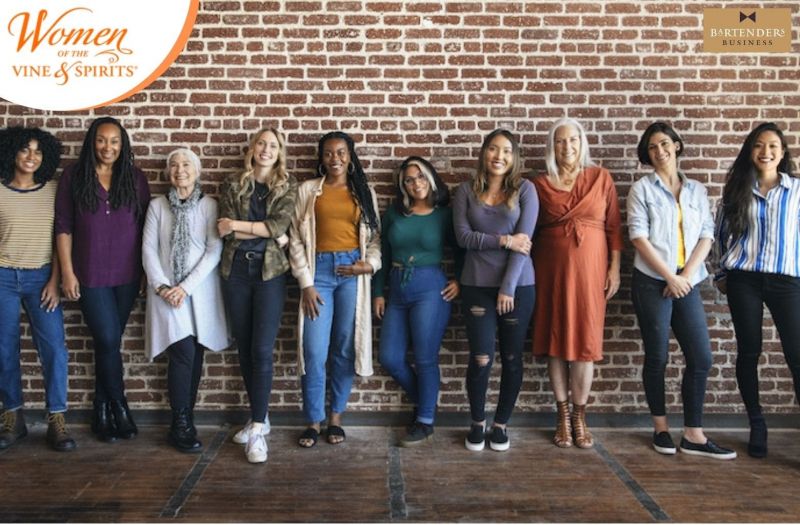 30/09/2021 The non-profit aims to foster the next generation, cultivate leaders, feed the talent pipeline, and promote greater diversity, equity, and inclusion in wine, beer, and spirits.
Women of the Vine & Spirits, the all-encompassing global membership organization, dedicated to boldly pushing the wine, beer, and spirits industry toward a more diverse, equitable, and inclusive era, announced today its non-profit arm, the Women of the Vine & Spirits Foundation, Ltd. 501(c)(3), has awarded scholarships to 59 deserving candidates, totaling $159,700 in total funds given in 2021.
The Foundation received 298 applications from candidates in 37 Countries, including Argentina, Aruba, Australia, Austria, Barbados, Brazil, Canada, Czech Republic, Curaçao, Denmark, France, Germany, Greece, Hungary, India, Italy, Latvia, Lebanon, Madagascar, Malaysia, Mexico, Netherlands, New Zealand, Philippines, Poland, Portugal, Russia, Singapore, South Africa, Spain, Sweden, Switzerland, Taiwan, Thailand, Turkey, United Kingdom, United States of America.
"As we continue to navigate the COVID-19 pandemic, those in our industry face unprecedented barriers. With so much economic loss this year, the Women of the Vine & Spirits Foundation received a groundbreaking number of standout applications from individuals across the globe," said Deborah Brenner, President of Women of the Vine & Spirits Foundation.
In addition to the generous donations made from several beverage alcohol companies and individuals, this year's scholarship fund saw an additional boost of contributions. For the third time, E. & J. Gallo Winery donated $100,000 as a Patron Donor to its namesake "Women Behind the Wine" Fund, Pernod Ricard USA made a large donation of $82,500, affording the Foundation to award even more recipients across all categories, Beam Suntory donated $23,400 toward the Executive Leadership Program DISCUS Academy scholarships and ForceBrands contributed $15,000 to make it possible to award more WSET Level 4 Diploma in Wine scholarships. For a list of all 2021 donors visit womenofthevine.com/foundation.
"Through the increased donations from our generous Donors the past year, we were able to award more candidates than ever before. It is through this industry support that we continue to foster our mission of Diversity, Equity & Inclusion and Business Development & Innovation through our scholarship program," added Brenner.
Women of the Vine & Spirits Foundation Scholarship Recipients Supported by Our Generous Donors
Professional & Leadership Development Scholarship: Elise Cordell, Dallas TX. Student Educational Scholarship: Cassandra Hutcheson, College Station, TX; Loni Johnson, Kelowna, British Columbia. Continuing Education Scholarship: Nicoletta Dicova, Chianni Pisa; Darian Everding, Ames, IA; Reggie Gallo, Bellingham, WA; Sheila Jackson, Los Angeles, CA; Erin Karahadian, Costa Mesa, CA; Annie Rainey, San Mateo, CA; Andrea Robinson, Saint Helena, CA; Carolyn Sellar, Bothell, WA; Valeria Tenison, Bordeaux, France. WSET Level 1 Award in Wines: Jenneca Younger, Milwaukee, WI; Danielle Noce, Napa, CA; Palbi Sharma Bhargava, Ontario, Canada. WSET Level 2 Award in Wines: Mary Fabrikant, Denver, CO; Tahlia Suggs, Wilmington, DE. WSET Level 2 Award in Spirits: Andrea Rosas, Memphis, TN; Nika Shevela, Barcelona, Spain; Karen Tartt, San Antonio, TX. WSET Level 3 Award in Wines: Yanyi Wang, Jersey City, NJ; Catherine Leigh Yorke-Hart, Cape Town, South Africa. WSET Level 3 Award in Spirits: Leah Van Deventer, Cape Town, South Africa; Mia Kumari, Bristol, UK. WSET Level 3 Award in Sake: Michella Chiu, Newcastle, WA. WSET Level 4 Diploma in Wines: Viktoriya Bryksa, London, UK; Oneka John, Bridgetown, Barbados; Fernanda Spinelli, Caxias do Sul, Brazil. Executive Leadership Program Scholarship DISCUS Academy: Brittany Brown, Brooklyn, NY; Jennifer Friedrichs, Philadelphia, PA; Kristen Robinson, Miami Shores, FL. Women Behind the Wine Fund Scholarship Recipients Supported by Patron Donor E. & J. Gallo Winery.
Elizabeth Smyth Student Scholarship: Holly Staid, Ithaca, NY. Masters of Wine Scholarship: Cathy Marston, Cape Town, South Africa; Evmorfia Kostaki, Karlovassi, Greece. Fuel Your Dreams Award: Rachel Allison, Ithaca, NY; Alyssa Arnold, Friday Harbor, WA; Monique Bell, Clovis, CA; Jaime Brown, Arlington, MA; Victoria Chavez, Lubbock, TX; Hope Cortez, Fort Mill, SC; Miranda Elliot, Chicago, IL; Gabriela Fontanesi, Los Angeles, CA; Monica Gural, Red Bank, NJ; Lauren King, Seattle, WA; Caitlin Landingham, New York, NY; Susan McDonald, Warwick, NY; Chelsea Nichols, Louisville, KY; Chantal Nunez, Paso Robles, CA; Briana O'Connor, Sherman Oaks, CA; Whitney Pope, Washington DC; Claudia Rupley, Ruidoso, NM; Martha Schulz-Barboza, Miami, FL; Rebecca Thompson, Littleton, CO; Huy Truong, St. Helena, CA; Carrie Vonderhaar, Carmel Valley, CA; Nicole Walsh, Santa Rosa, CA; Mackenzie Watson, Wilmington, NC; Sydney Werry, New York, NY; Alison Whaley, Ashburn, VA.
Overseeing the growth and development of the non-profit is Executive Director, Tara Davey, alongside the Board of Trustees, led by Deborah Brenner, Founder & CEO, Women of the Vine & Spirits; Béatrice Cointreau, President & CEO, by BC Wines; and Richard Tobin, CPA, CVA, CFF, Tobin & Collins, CPA, PA.
The 2021 Foundation Committee is comprised of the following individuals: Hannah Becker, Associate Attorney, Gray | Robinson, P.A.; Béatrice Cointreau, President & CEO, by BC Wines; Debra Dziena, Recruiter, Global Talent Attraction, Royal Caribbean Group; Renata Franzia Price, National Chain Manager, Bronco Wine Company; Jennifer Friedrichs, PA & DE State Market Manager, Uncle Nearest Premium Whiskey; Melody Fuller, Founder & President, The Oakland Wine Festival and The Exceptional Vine; Cindy Haas, VP, External Communications & Corporate Social Responsibility, Southern Glazer's Wine & Spirits; Rachel Harris, VP, On-Premise, Beam Suntory; Natalie Henderson, Principal, Corporate Communications & PR, E. & J. Gallo Winery; Maggie Henriquez, President & CEO, Krug Maison de Champagne; Hannah Johnson, Partnership Manager, Tito's Handmade Vodka; Julie Kinch, Founder, JK Leadership Advisors; Dr. Kathryn LaTour, Associate Professor, Wine Services Marketing, Cornell University; Narelle McDonald, Director-On Trade & Brand Advocacy International Region, Beam Suntory; Rhonda Motil, VP, Marketing, J. Lohr Vineyards & Wines; Cathleen Price, Business Manager, Breakthru Beverage Group Delaware; Francie Purnell, Corporate Director, Retirement Plans, Scholarships & Foundations, Republic National Distributing Co.; David Rudman, Executive Director, USA, Wine & Spirit Education Trust; Kelly Stevens, Director National Accounts – On-Premise, Stone Brewing; Nellie Thornton, Sr. Manager of Marketing, E. & J. Gallo Winery; Stacey Townsend, Director, Sales Training & Education, Spirits, Constellation Brands; Judy Viera, VP, HR, Breakthru Beverage Group; and Cindy Woodman, National Brand Manager, Shaw Ross International Imports. The Committee was responsible for reviewing applications and selecting finalists with guidance by Davey.
For more information about the various scholarships awarded visit womenofthevine.com/foundation.
The Women of the Vine & Spirits Foundation, Ltd. 501(c)(3) is looking for donations to award scholarships in 2022. To donate and learn more about donor levels and benefits visit womenofthevine.com/foundation or contact Executive Director, Tara Davey at tara@eastwood-partners.com.
2021 Women of the Vine & Spirits Foundation Donors
Patron ($100,000+): E. & J. Gallo Winery; Advocate ($35,000-$99,999): Pernod Ricard USA; Benefactor ($15,000-$34,999): Beam Suntory, ForceBrands, Skrewball Spirits, Tito's Handmade Vodka; Affiliate ($5,000-$14,999): Cycles Gladiator, Republic National Distributing Company Foundation, Riboli Family Wines, Southern Glazer's Wine & Spirits, Vintage Wine Estates; Supporter ($1,000-$4,999): Coravin, Gabriel-Glas, Grounded World, Scott Laboratories, Inc.
About the Women of the Vine & Spirits Foundation
The Women of the Vine & Spirits Foundation, Ltd. 501(c)(3) is the charitable arm of Women of the Vine & Spirits. The Foundation provides scholarships and awards for the purpose of helping individuals advance their careers in the food, wine, spirits, beer, or hospitality industries through education, leadership, and professional development, as well as fostering gender diversity and talent development across the industry at large. For more information, please visit womenofthevine.com/foundation.
MEDIA CONTACT:
Olivia Campbell
olivia@womenofthevine.com
323-610-2322
(Image: Women of the Vine &Spirits)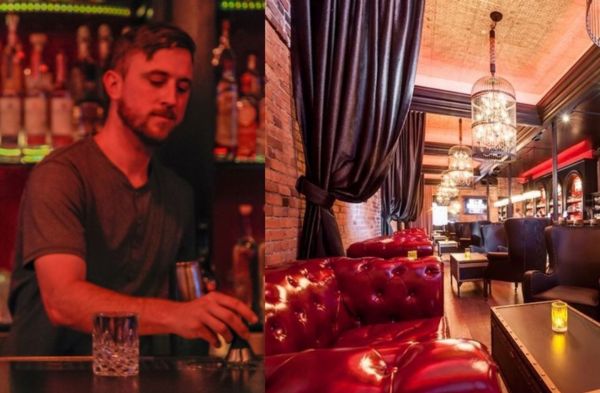 Interviews
Alec talks about the trends he sees in the bar industry in 2021 and how he hopes the bar industry will shape up.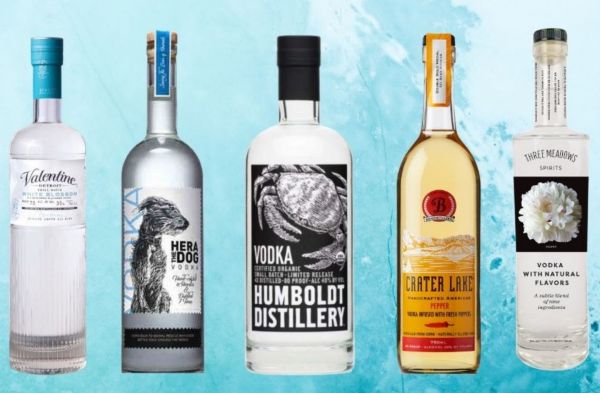 Operations and Management
From splashing into bloody marys to mixing it with martinis, Vodka is a mainstay for a number of cocktails.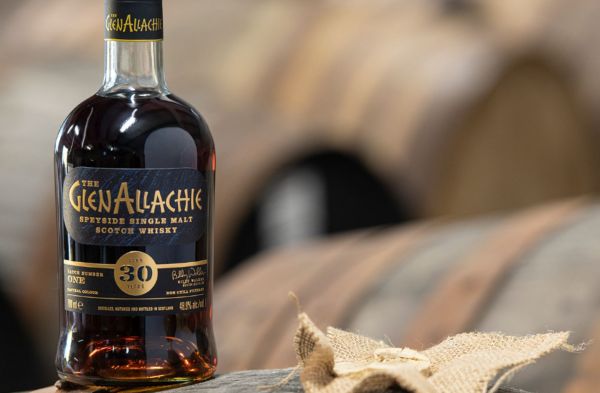 Insights
Old and rare whiskies are performing better as an investment than other securities and luxurious assets!
South San Francisco Conference Center, 255 South Airport Boulevard, South San Francisco, CA 94080, United States.
Register Now