The challenges come in the uniqueness of each cask- Says Alex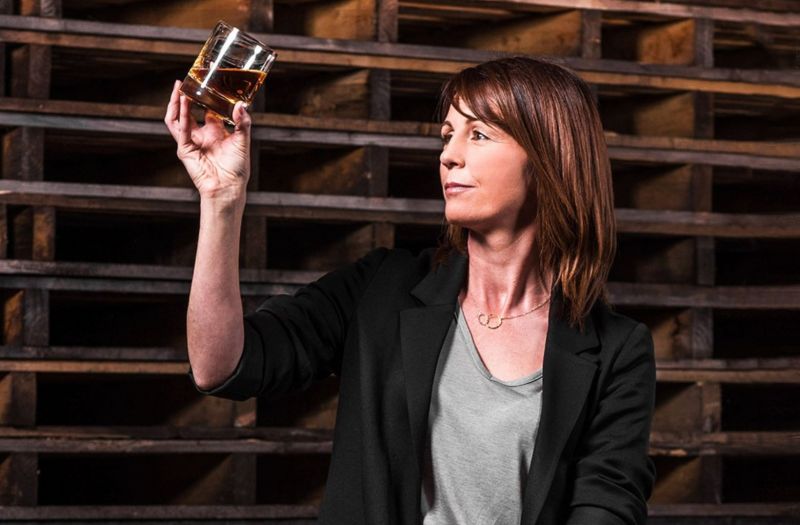 31/05/2022 Alex Thomas, Master Blender at the Old Bushmills Distillery and The Sexton Irish whiskey shares her experience working as a master blender and her views on the consumer trends taking hold this year.
From working as a timber merchant for 10 years, and learning all about different types of woods, Thomas followed her passion and dream of becoming a Master blender. Born in Ballymoney, just 15 minutes from The Old Bushmills Distillery in County Antrim, Northern Ireland, Thomas joined the Bushmills team in 2004. Since then she has spent over 17 years honing her craft, and in 2017 she was named master blender of Sexton Single Malt. She has been appointed as a Master Blender for Bushmills Irish Whiskey in November 2021. The Old Bushmills Distillery is the world's oldest licensed whiskey distillery.
Hi Alex, Can you tell me a little about your background and how you started in the industry?
I began my career working as a timber merchant in my hometown, just 15 minutes from the Old Bushmills Distillery where I spent over 10 years learning about different types of woods.
My husband worked at the distillery at the time and one night he came home and told me about a job opening at the distillery. Anyone who lives on the North Coast of Ireland knows that working at Bushmills is a dream job, so I jumped at the chance.
I joined a team of people who had such a passion and love for what they did, and I truly felt blessed that they deemed me worthy enough to share their knowledge.
I worked closely with Colum Egan, Bushmills Master Distiller, in the maturation and distillation department which spurred me on to complete my distilling diploma. On 4th July 2012, my dream of becoming a Master Blender became a possibility.
I was incredibly honored to be appointed Master Blender for Bushmills® Irish Whiskey in November 2021. The Old Bushmills Distillery is a very special place and I'm excited to explore my passion for developing new whiskeys and experimenting with different casks and flavors, while still maintaining the iconic Bushmills taste and quality.
[[relatedPurchasesItems-31]]
You have a working experience of more than 15 years in the distilling industry. Can you tell me about your role as a Master blender at Bushmill and The Sexton Single Malt? What does a typical day at work look like?
No two days are the same as a Master Blender, which is great. Variety is after all the spice of life. I can be walking around the warehouses drawing samples from the casks then in the afternoon, I will be in the lab preparing blends. The next day I could be traveling to one of our wonderful cask suppliers to pick up the next casks we need. I love to attend whiskey festivals to meet and hear directly from our followers what they enjoy.
The best time, though, has to be watching the golden liquid flow from the casks in disgorging as it makes its way to bottling. The color and aromas are always amazing.
The proudest moment for any Master Blender is seeing the whiskey you have spent years creating and caring for be bottled and sent out into the world to be enjoyed.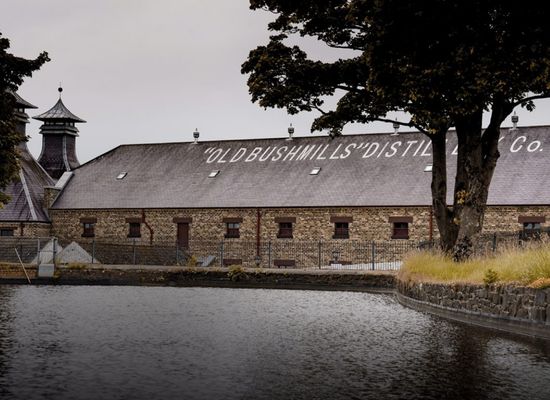 How do you approach blending? Is there any variation in the sourcing of the core blends from year to year?
My approach is a blend of passion and patience. I understand the components that affect a spirit's flavor and what I need to do to develop each of our core ranges. Working with our cask suppliers, I ensure we only use quality casks that have been seasoned to our exact specifications. This gives us total control of quality and the flavor profiles we can achieve and ensures the amazing flavors our fans expect and love.
What were some of the obstacles and challenges you faced when you first started?
I am delighted to say I have had such amazing support from my colleagues in the whiskey industry that obstacles have been few and far between. Becoming a Master Blender is hard but rewarding work and requires me to push myself every day to continue to learn and innovate.
The challenges come in the uniqueness of each cask. Just like us, they all mature at different rates and need to be given time to develop into their own characteristics.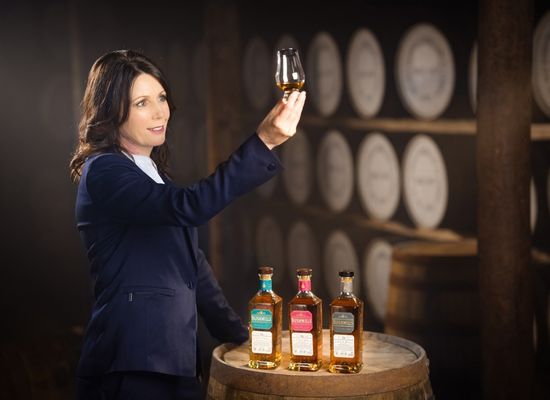 Alex Thomas, Master Blender of The Old Bushmills Distillery and The Sexton Irish Whiskey
What primary stylistic and flavor aspects do you keep in mind when making a fresh batch of Whiskey?
Our whiskey is crafted with care and passion at the world's oldest licensed whiskey distillery, The Old Bushmills Distillery, and we've been sharing our story for over 400 years.
All of our whiskeys at Bushmills are triple-distilled, which gives them our signature smooth character, and I am the caretaker that ensures what you taste today, you will have tasted before and will again within each expression.
What is the biggest misconception about blended whiskey?
A lot of people know Irish whiskey for our blends, but Ireland also offers some of the most incredible single malts on the market.
How do you think a master blender can help drive sales?
As a Master Blender, it's key to ensure consistency of flavors so that consumers know that what they enjoy in their favorite whiskey will be there for them in the next bottle they purchase.
It's our job to innovate and create new flavors that appeal to both whiskey lovers and those that have yet to experience their whiskey of choice.
Maintaining quality is at the heart of everything we do. Every cask is cared for, and its contents are only released at the perfect moment.
What consumer trends do you foresee taking hold this year?
I am delighted to say people are falling back in love with Irish whiskey, and we're working to create more awareness for the excellent single malts that come from Ireland.
I would say that one of the biggest trends in our industry right now is the premiumization of Irish whiskey.
With more than 400 years of whiskey-making heritage and as the world's largest malt Irish whiskey brand, we continue to experience consistent demand for our portfolio of single malts and premium blended Irish whiskeys.
To keep up with demand and introduce new products consumers will love, we continue to drive innovation, premiumization, and creating premium products consumers will love as we want to give people a real experience when they're drinking Bushmills.
The additional years of knowledge and experience we have in making single malt whiskey have allowed us to experiment with new cask types and release new innovations including the recent Causeway Collection, a selection of extremely rare and unique cask finished Irish single malt whiskeys from The Old Bushmills Distillery – the world's oldest licensed whiskey distillery.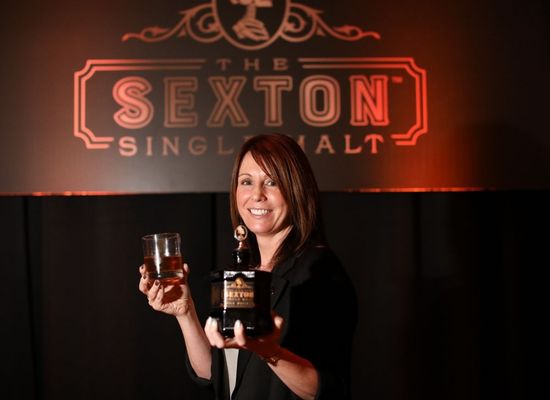 Alex Thomas, Master Blender of The Old Bushmills Distillery and The Sexton Irish Whiskey
What is the most crucial skill a Master Blender should have?
The most crucial part of my job is to have patience and of course good sensory ability. Each cask is unique and needs to be given the time it needs to develop its flavor profile. During its time of maturation in the warehouse, the spirit goes through a complex interaction between the wood and the conditions outside the cask.
As it breathes in and out, the spirit draws out the seasoned but also the mild oak notes, color, and tannins of the wood, gradually taking on its color and flavor tinged with what was previously stored in the cask.
It begins to gain its color and draw new flavors from the previously seasoned casks. To watch the transformation of something raw into something so delicate and rich is amazing and simply cannot be rushed.
Which is your favorite whisky, and what is the perfect setting you enjoy it in?
Every whiskey has its perfect time and setting. I love to enjoy a Black Bush cocktail on a night out with friends or linger over a Bushmills 16YO malt as I relax and mull over the day. The best thing about the range at Bushmills is that – we have a whiskey for every occasion.
What is your idea of a good life?
My idea of a good life is to have family and friends around me to share the good times and the bad. We encourage and love one another every day as life is precious, and it is those people we hold dear that make our life special.
My grandfather told me many years ago to find a job that I loved, and I would never work a day in my life – I am blessed to have that job and love nothing more than sharing a whiskey with those I hold dear and toasting the amazing life we have.
Interviewed By Aakriti Rawat, Beverage Trade Network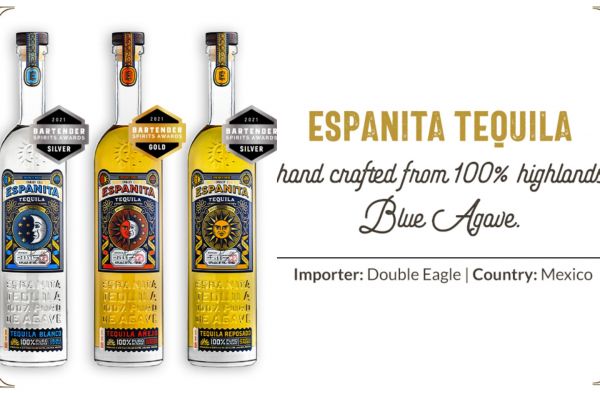 News
The 2023 Bartender Spirits Awards submission deadline is coming and here are some of the trade benefits brands get.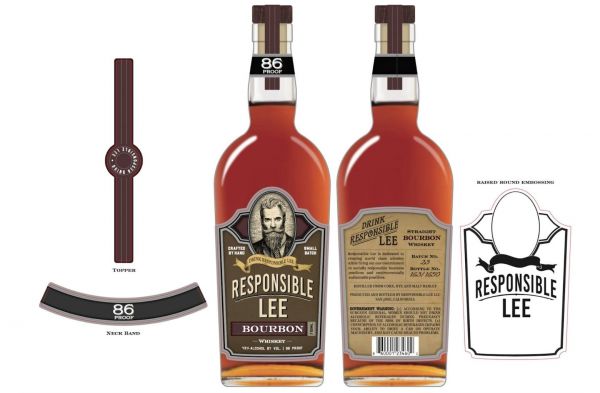 Suppliers Spotlight
Responsible Lee is a craft American whiskey producer, dedicated to creating world class whiskey while living out our commitment to socially responsible business practices and environmentally sustainable practices.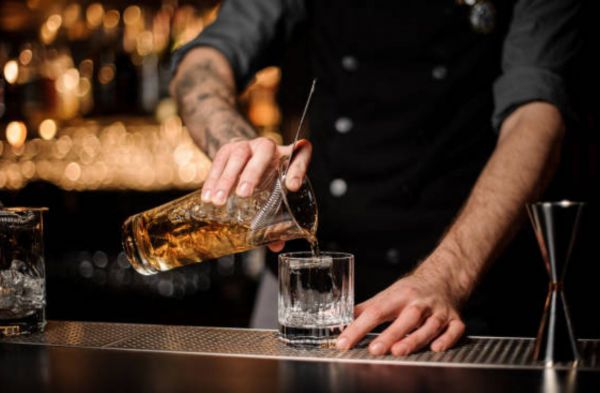 Insights
Bartenders offer a pleasant drinking experience to their customers while facing a number of challenges on a day-to-day basis.
South San Francisco Conference Center, 255 South Airport Boulevard, South San Francisco, CA 94080, United States.
Register Now