How Bars & Restaurants Can Increase Beverage Sales Right Now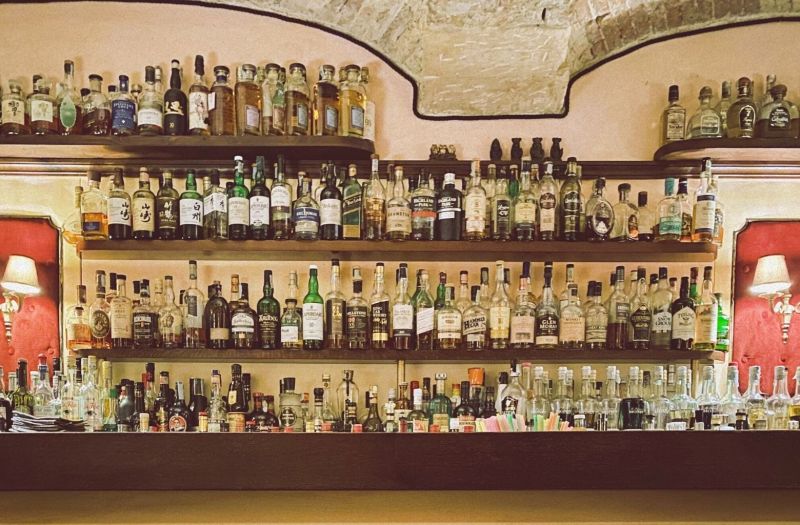 16/07/2020 With the current situation in hand, here's how bars and restaurants can increase their beverage sales and get back on their feet.
For any restaurant/bar, the main goal is just one - sales. Since the lockdown struck due to the Covid-19 virus outbreak, most bars and restaurants lost a large percentage of their beverage sales. Thanks to deliveries and curbside pick-up options, a lot of bars and restaurants were able to pick up sales once again, but of course, it's not the same. Right now, bars and restaurants are opening back up, and to the naked eye, this might seem like sales are going to shoot up. However, bars and restaurants are not finding it as easy as it sounds. The main reason is that consumers are still scared to go out, they're still taking heavy precautions when it comes to going out drinking, or dining at a bar/restaurant.
But of course, as a restaurant/bar, you can't keep your bar counters and wine cellars stocked up forever. People are still drinking, in fact, alcohol consumption has seen an increase during the entire lockdown period, and we're only hoping for it to remain the same or increase even more right now. So we know people are drinking, the question here is, how are you going to get them to drink from your bar?
Keeping the current situation in mind, taking a strong vote on what consumers want, and seeing what's possible for bars and restaurants to do at the moment - here are a few ways in which bars and restaurants can increase their beverage sales right now.
1. Show customers that you're safe
A lot of customers are avoiding going to bars and restaurants to drink because they are worried about their safety, which of course, makes sense. However, if you're open right now, then you're definitely following your state's guidelines on keeping your restaurant and bars open. So you know you're safe, but do your customers know?
[Image Credit: LA Times]
Make sure that you put out the message that your premise and drinks are safe right now. Go big on social media and other marketing platforms and inform your customers that you're completely safe. Tell them you're offering partial capacity, show them that your staff is wearing gloves, using sanitizers, and keeping things sanitary. Show your customers how you're maintaining distance in your bar/restaurant. When consumers see that your premise is safe, they're bound to drop in and grab a drink. Let's be honest, it's getting hotter day by day, and everyone would love a chilled pint as long as it's safe.
2. Stick to entry-level wines & lower cost spirits
Right now, people are drinking more, therefore they're not spending much on premium spirits and wines. In fact, a lot of consumers have had their incomes affected, so they're definitely going on the more valuable side of drinking. What you need to do is offer them exactly what they want. Swap out your $100 premium whiskey for one from a craft distillery, or maybe a regular priced bourbon. When customers see that your prices are affordable, especially during such times when incomes might be slightly tighter for them. On the other hand, distributors might also be trying to clear their stock, so see what they can offer you, and you might just get a good price for some great liquor.
3. Keep deliveries and pick-ups open at all times
As you might already know, the one thing that salvaged most bars and restaurants during the lockdown period were deliveries and pick-up options. Of course, as things are opening, people are definitely stepping out more, but the demand for delivery and pick-up options hasn't changed. Don't think that if you're open for customers to come in that you'll put a pause on your delivery and pick-up services.
Instead, amp up your delivery and pick-up services. If you were offering deliveries until a certain point, or in a certain area, then try to increase that. See if you can go up to a larger location-scale. When consumers see you're delivering to more areas, you'll be getting a larger consumer base. So of course, this is definitely going to help in raising your beverage sales.
4. Ready to drink & Ready to mix
Ready to drink and ready to mix cocktails and drinks have been making it big for quite some time now. However, they're bigger now more than ever. People love a good cocktail or a well-shaken vodka soda, but getting the perfect cocktail at home is hard for lots of people.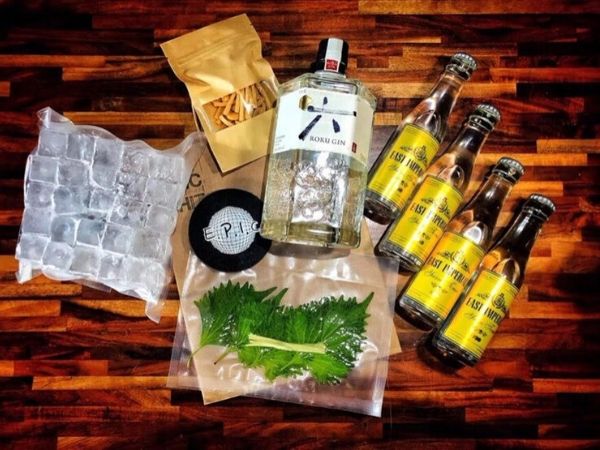 [Image credit: Conde Nast Traveler]
So, as you're offering deliveries and pick-up services, add a ready to drink menu or a ready to mix menu. So all you have to do is give your customers a mixed cocktail, or a drink that they just need to shake and drink directly. It saves them the time, and it's something that consumers are loving right now. A freshly shaken cocktail at home, that too straight from the bar? Who would have thought that was possible.
5. Do a virtual tasting with your customers
We've already established that people are drinking a lot right now, so why not make them try something new and make the best of it? As a bar/restaurant, get in touch with your distributor and see if they're into hosting a virtual tasting for your customers. It's simple, you have your liquor sent out to customers who sign up, and then you can all get onto a Zoom call, or any other digital platform you wish, and then taste different alcohol together. This way you can even have brands come up and show customers how to drink their drinks, you can have your bartender show customers how to mix a cocktail with the ingredients they've gotten in your tasting kit.
You can have different tastings such as:
● Whiskey tastings
● Vodka tastings
● Cocktail making
● Wine tastings
And many more…
6. Don't forget deals and discounts
Everyone loves a good deal, so make sure you put one out there for your customers. Give customers deals that they wouldn't be able to say no to. So here, you definitely need to lower your prices, but it's surely going to work out in your favor. You can offer a 2 for 1 deal where if they order two drinks, one is on the house. Or you can offer food and alcohol combos for $5.99 or $9.99. Something to keep customers going, something that attracts them. A great example would be offering a good burger with a beer for $5.99, with free delivery. Or you could even go with a Mac & Cheese with a BTG white wine for delivery.
7. Offer BTG programs for deliveries as well
Usually, customers would get a bottle of wine instead of a glass delivered. However, if they have the option of ordering different wines, or different alcohol in a limited quantity, then they're definitely going to do that. Make a good by the glass program, and offer your BTG program not only at your venue but also for delivery and pickup. So if someone wants to drink a white wine, and someone with them wants a vodka soda, they'll be able to order a limited amount of each instead of settling on one bottle of any liquor. That's a win-win for you because you'll start selling a lot of your stock. Everyone has different choices, so make it attainable to them.
8. Double down on what's selling and only focus on that
Are people buying a $5 wine over a $22 wine? Then grab more of the $5 wine for behind your bar. Are people asking for cheaper vodka? Get that. Are consumers asking for an already mixed whiskey sour? Do that. See what your consumers are drinking and increase upon that. It's the simplest rule of increasing sales and the one that works the best. Supply what the consumers are demanding.
Times are tough right now, but this is the new normal, and sales are definitely going to pick up.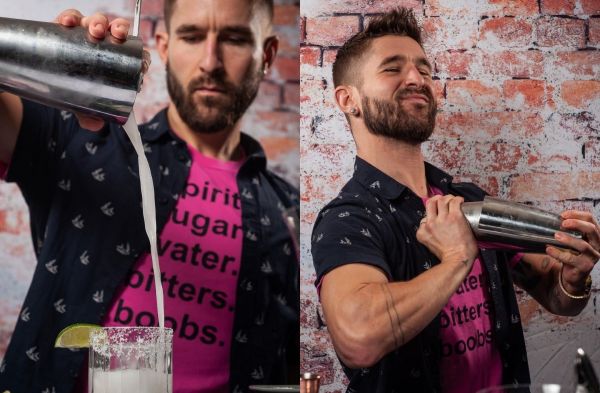 Interviews
Head bartender at The Raines Law Room in Chelsea, NYC, talks about how he buys spirits for his bar.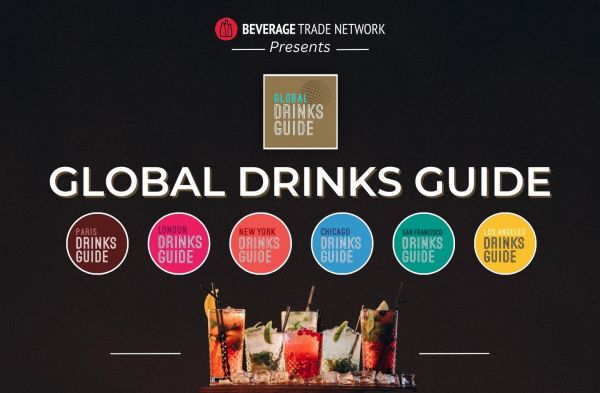 News
2023 Brand registration for Global Drinks Guides is now open. This includes brand reviews, listing, and more for global city drinks guides.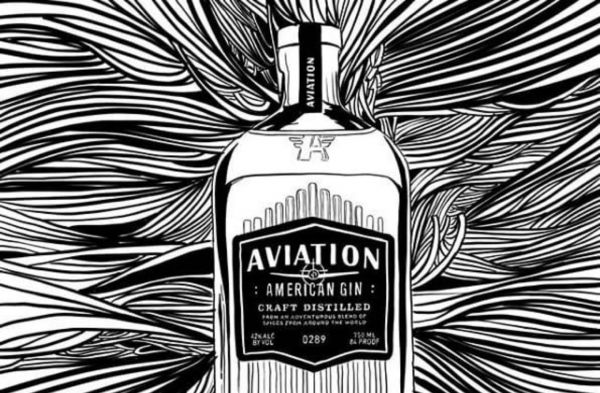 Interviews
International Brand Director for Davos Brands, Gareth Williams talks about his distribution strategies, how digital marketing benefits their brands, and what makes Aviation American Gin a unique category altogether.
South San Francisco Conference Center, 255 South Airport Boulevard, South San Francisco, CA 94080, United States.
Register Now