Drinking Sustainably with Roger Landes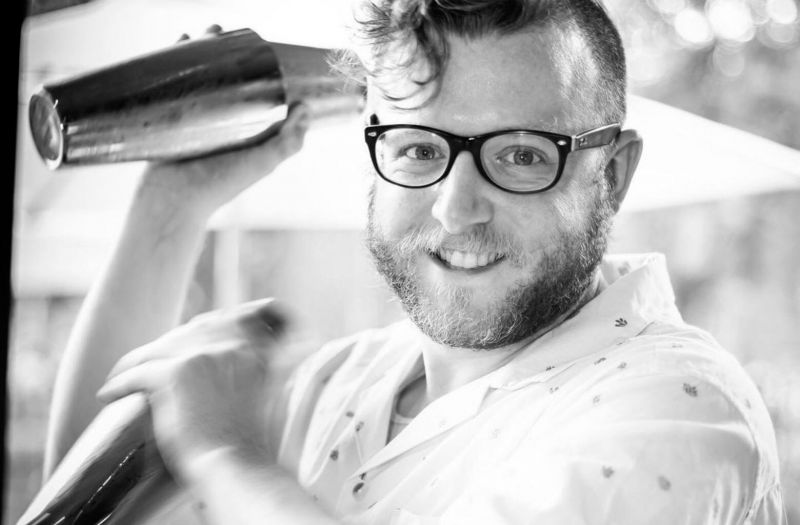 22/08/2021 Chicago bar veteran Roger Landes talks about his new cocktail pop-up, Vagabond, and how he plans to make the bartending world more sustainable.
Roger Landes, Chicago bar veteran, and the mind behind the Vagabond pop-up started bartending at the age of 21. At that time, he worked every aspect of the bar, and about 8 years ago, Landes found a special interest in cocktail-making.
Right before the pandemic struck, Landes was in the process of opening his bar but didn't go through. Landes still wanted to find a place to share his love for the trade and bring in more sustainable brands. In 2020, Landes stopped by Logan Square's Dos Cantina, where he met co-owner Brian Enyart. The two spoke about Mexican spirits and sustainability and together decided to launch the Vagabond pop-up.
The Vagabond pop-up will be showcasing cocktails made from agave spirits, with a major focus on where the spirits are coming from and who is making them.
Over the years, Landes has focused a lot on sustainability, supporting the right brands, and making sure farmers get what they deserve. Landes takes care of these from the beginning, from picking spirits for the bar to mixing them in a cocktail.
With Vagabond, he will continue to build a space in the industry where people are more educated about the spirits they're drinking.
We spoke to Landes about his plans for Vagabond and his bartending journey, and here's what he had to say.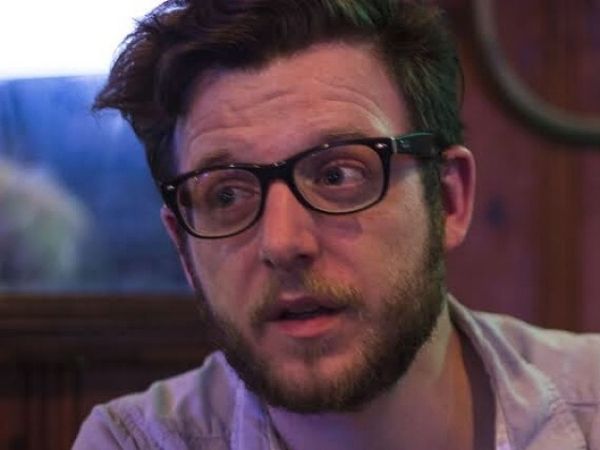 Roger Landes
What inspired you to get into bartending?
My dad told me to get a job during the summer, and I was having trouble finding what to do. But I knew that I didn't want to work at a restaurant.
So, at 21, I started bartending and worked every aspect of the bar. I moved to Chicago over a decade ago, and 8 years ago, I started getting more into cocktails.
According to you, what are the most important skills a bartender should have?
Good memory, for sure. Guest recognition is very important. A good bartender should be able to remember names, remember drinks orders, and take care of their guests.
Another very important thing is being able to talk to guests and giving them an experience that they would want to keep coming back for.
What has been your most bizarre client request?
Ah, this is a story to remember. I was working at St Lou's Assembly. It's a nice outdoor back with like six drinks on the menu. This guy came up to me and said I want to see your wine list. I told him we have a small menu and told him about the few wines that we had at the time. He looked at me and said, 'no don't get it, I'm from Napa'. And to that, I replied, 'I'm from Chicago'.
After a little bit of back and forth, he finally settled and asked me to make a cocktail - and I made him a Tom Collins.
Tell us a little bit about Vagabond. What can we expect?
So, the Vagabond pop-up mainly focuses on Mexican spirits like tequila, sotol, mezcal, Mexican rum, and more. I will be making three cocktails myself, and we'll have guest bartenders come in and create some great drinks as well.
The entire point of Vagabond is to focus on sustainability and address the exploitation of farmers.
There are a lot of brands out there, and with them, we don't really know where the money goes and what's happening - and they just stamp themselves as sustainable. But here, we want to support the right people, the people who support their farmers and do things the right way. We also want to take the time to educate our drinkers about these things.
I take sustainability and people very seriously, and I want to spread more of that. The Vagabond pop-up launches on August 30, and tickets are already up for sale.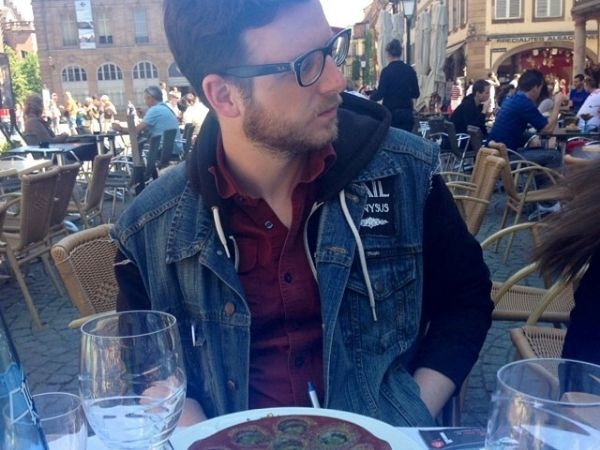 Roger Landes
Can you give us an example of a good bar/restaurant drinks menu?
That honestly depends, but I'm someone who likes things to be very specific. Sometimes I go to places and the list is very broad. It's those kinds of places that have something for everyone, but I think that's too much.
I once worked for a bar that had 33 drinks on the menu, and when I took over, I explained to them that we don't really need so many drinks - so I took one of the drinks off the menu, and to that, they said 'but that's a vodka dessert cocktail'. I mean, it's just something that wasn't really needed on the menu at the time.
I like really specific menus, and I like agave spirits, and if I'm going somewhere to drink, the menu has to be based on that. I would highly suggest having 8 to 12 drinks that are the best. And then if someone walks in and asks for something classic or something off the menu, you can always whip it up for them.
How do you work with suppliers to drive sales?
I appreciate whatever they do to help, but I don't really expect anything from my suppliers, except, of course, getting my orders right. But building relationships is very important. In my career, I've met so many brand reps who try to build relationships with me, which in a way, can be good. I mean, I'd rather work with someone who reaches out to me once a month rather than someone who reaches out to me once a year.
What are some things that a supplier should never do?
For me, I've met many reps and brands who try to dictate what I do. Now that's a problem. A lot of trends these days are brand-driven and not bartender-driven, and I would like that to change.
How do you pick a spirit for your bar?
There are a lot of parameters out there that I tend to look at. Of course, the first one is very quality-focused. If a spirit isn't up to the mark in terms of quality, then it's a no from me.
Pricing surely matters too. If the pricing isn't something that I can work with, I'm very forward with the supplier. Suppliers should be aware of their pricing too. I can't have an overly expensive spirit on the bar, because then the cocktail would get really expensive and I don't think anyone would want to pay $30 for a cocktail on a daily basis.
That being said, I don't negotiate on the prices of Mexican spirits. I keep saying I want to support the farmers, and if I ask for a bottle price to be lowered, then I'm actually hurting them.
Another thing I tend to look at, which not everyone might, is the proof of the spirit. For the most part, higher proof spirits stand better in shaken drinks. A heavily shaken drink with a low-proof spirit makes no sense to me because you can't really taste the expressions then. A mentor taught me this, and it's been with me since then. I actually made a cocktail for my dad and he called me out and said 'Woah that's really boozy', and I said 'yup, that's how I roll'.
What are some upcoming drinks trends to look out for?
People are gravitating towards agave spirits, that's a given. But what I would like to see is people doing more sustainable drinking. I want drinkers to understand what they're drinking, and understand the Mexican flavors. So I'm hoping with Vagabond we can bring that into the system a little bit more.
What are you drinking right now?
So during the lockdown, I really got into orange bitters - so I was making a lot of martinis. I don't really have anything in my fridge to make something weird. But yes, my wife and I have been drinking On the Nickel a lot these days.
1 1/2 Blanco Tequila
1/2 Sotol
1 Watermelon Juice
3/4 Lime Juice
1/2 Simple Syrup
Pinch of Salt
Shake, strain, and enjoy!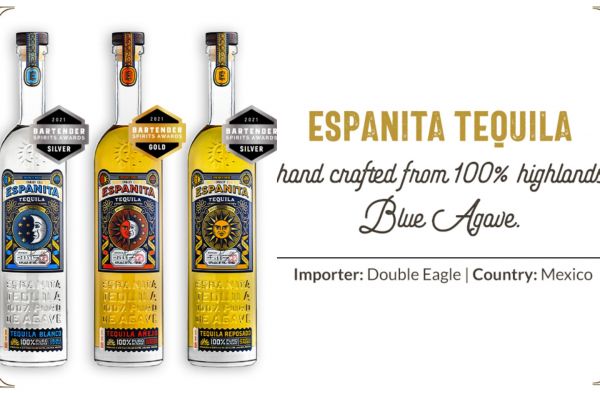 News
The 2023 Bartender Spirits Awards submission deadline is coming and here are some of the trade benefits brands get.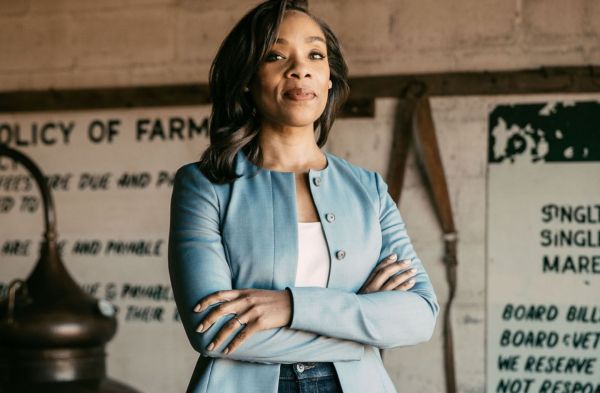 Suppliers Spotlight
Fawn Weaver's Uncle Nearest 1820 Premium Single Barrel Whiskey Steals The Show by getting a top score at the 2021 Bartenders Spirits Awards.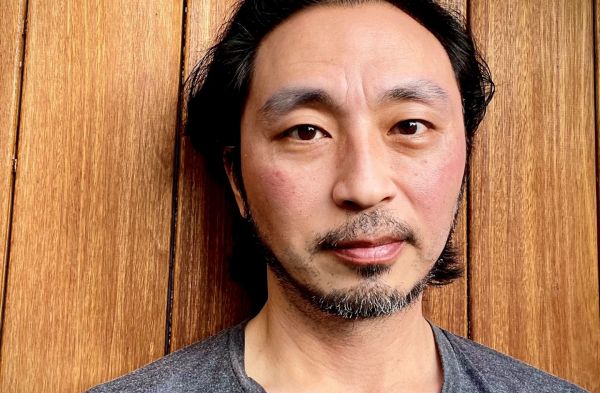 Interviews
Jason offers great insights on how the pandemic will shape 2021 and the coming years in the bar industry and experience.
South San Francisco Conference Center, 255 South Airport Boulevard, South San Francisco, CA 94080, United States.
Register Now