Bartenders: The Art of the Garnish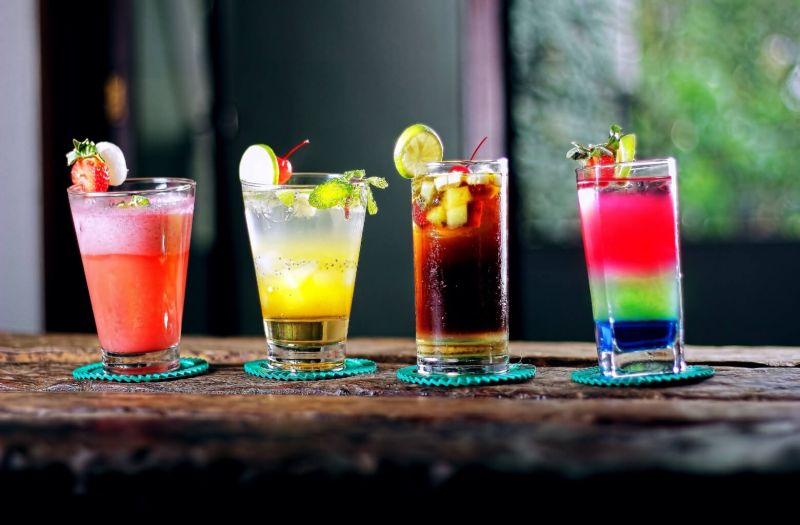 07/01/2020 "It is better to create than to learn, creating is the essence of life" - Julius Caesar
For bartenders looking for ways to help their bar stand out from the competition, one topic that gets surprisingly little attention is the cocktail garnish. While entire volumes have been written about craft spirits and the best way to combine these spirits with other ingredients to create the perfect artisanal cocktail, the garnish remains an afterthought. But it doesn't have to be that way. In fact, in today's modern cocktail culture, the art of the garnish is suddenly very important.
Think beyond mere decoration
Garnishes remain a tremendously overlooked component of exceptional drinks, and a big reason for that is that many bartenders tend to view the garnish as ornamental, a sort of decorative element that gets added in at the last moment. But think about it for a moment – classic cocktails that have existed for over a century have traditionally combined garnishes such as a twist of orange – into a very iconic, visual look.
And here's the key: in today's social media-driven world, a cocktail needs to be Instagrammable, and here's where the garnish can help. Flowers and herbs, for example, can transform a simple mixed drink into a work of art. Exotic garnishes – think gold leaf or bacon – can make a cocktail immediately the subject of conversation. Don't forget – customers in your bar are constantly looking for clues as to what to order. When a visually dramatic cocktail appears on the scene, where do you think all eyes are looking?
But that's just the beginning of why garnishes are so important. In addition to the visual appeal and the maximum presentation layer that they provide, they also provide a useful way to showcase the skills of the bartender. Add in a little flair, drama, and theater, and patrons will be forgetting all about ordering a boring domestic beer: they will want to see what you can create behind the bar, and that is going to help the bottom line of your on-premise establishment.
Moreover, many garnishes impart an important flavor component. Lemons, limes, and oranges, for example, impart a little acidity to the drink. Any garnish can act as a very subtle flavor enhancer for a mixed drink or exotic cocktail. Different favors – sweet, bitter, savory – can be subtly introduced into a cocktail.
The importance of fresh, high-quality garnishes
If you are not skimping on the quality of the craft spirits used in your pours, then why are you skimping on the quality of your garnishes? Always choose fresh, high-quality garnishes whenever possible. Choose local produce, for example, over pre-packed, canned or low-quality garnishes with obvious imperfections.
In addition, this quality theme is one that needs to be maintained throughout the use and storage of these garnishes. Store them in appropriate containers in the refrigerator, and take appropriate measures to keep them looking good for future shifts. For example, think about the humble mint leaf. If you're not careful, that mint leaf can start to look sad and wilted very fast, so take measures like wrapping it in a damp, kitchen paper towel and then storing it in the refrigerator. That will help to prolong its usefulness.
Make your garnishes a cut above
When it comes to fruit garnishes, it's important to pay attention to your cutting technique. As a general rule of thumb, a sharper knife is not only superior to a dull knife, it's also safer. That being said, there are three items to make a permanent part of your bar workstation setup: a small knife for rapid slicing and taking the ends off fruit; a large knife for cutting up larger fruits like grapefruits and pineapples; and a chopping board that is high-quality and washable (preferably made of plastic).
And, when it comes time to cutting fruit garnishes, it's important to get your technique right. The basic methodology when it comes to fruits like limes, lemons, and oranges is to chop off the ends first, cut the fruit in half, remove the pith (i.e. everything in the center that is not actually a fruit), and slice into wedges. One rule of thumb calls for a lime to be cut into 6 wedges; a lemon to be cut into 8 wedges; and an orange to be cut into 16 wedges. And, if you really want to take your garnishes to the next level, you will also learn how to make the perfect twist. Using a channel knife, for example, you can cut a very elegant and stylish lemon or lime twist that will immediately give your cocktail a few extra style points.
Garnishes, mixology and new cocktail trends
Every few years, it seems, a set of new cocktail trends tend to sweep over the bartending industry. And one way of keeping up with these trends is by picking the right garnishes. Broadly speaking, cocktail trends can be divided into four different categories: vintage, exotic, modernist and culinary. And each of these categories naturally lends itself to a certain type of garnish.
For example, the "vintage" trend usually requires classic garnishes, especially lemon. The modernist trend requires a garnish that is completely off the board, like dried flowers or gold leaf. The exotic trend requires flamboyant florals and the types of garnishes typically seen in tiki bars. The culinary trend requires garnishes that often act as unique flavor enhancers. For example, a bartender aiming for a "savory" cocktail might go the full nine yards and add an artful piece of bacon garnish to a Bloody Mary. (Has their ever been a better idea for a weekend brunch cocktail garnish?)
In this regard, garnishes fit into the whole mixology trend that is part of the craft spirits movement. Bartenders make drinks; mixologists create drinks. And here's where garnishes can help to transform any bartender into a mixologist.
The creativity, thought, and care that goes into choosing and preparing a garnish can help to transform any good cocktail into a truly great cocktail. If you are looking for a way to make your bar stand out from the crowd and encourage patrons to start taking photos on Instagram, then don't forget about the power of the simple garnish.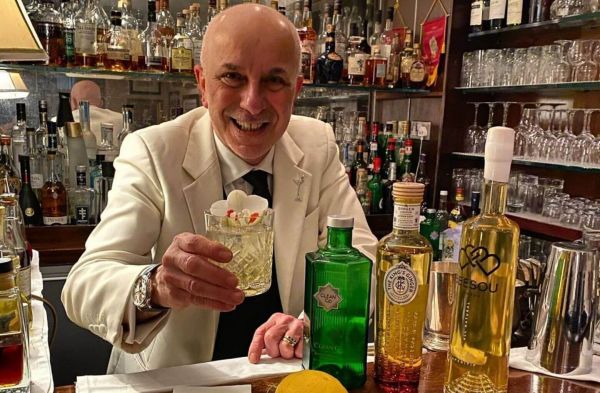 Interviews
Alessandro Palazzi, Head Bartender at Dukes Bar takes us through four decades of bartending in Italy, Paris, and London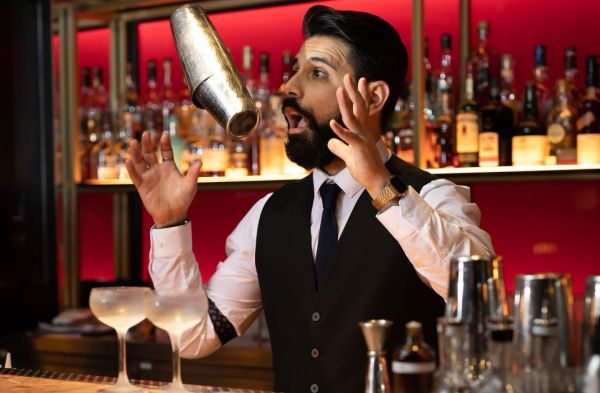 Interviews
Michele Lombardi has a passion for bartending and his experience is a story worth telling. He briefly shares how a good bartender should observe and learn new skills from the bar industry.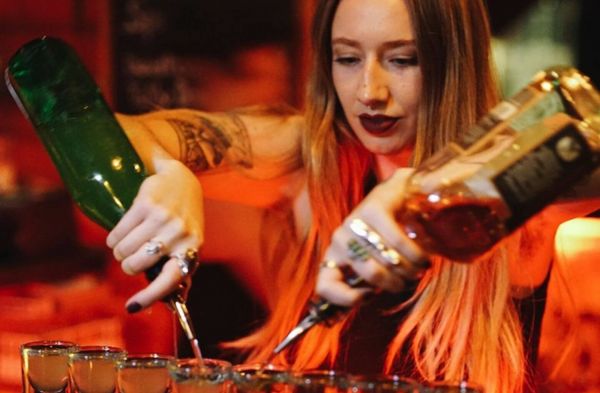 Interviews
Tiana Cornelius, General Manager at 4100 Bar shares her experience as a bartender and how she buys spirits for the bar.
South San Francisco Conference Center, 255 South Airport Boulevard, South San Francisco, CA 94080, United States.
Register Now