UpEnd Distilling: Honouring the long tradition of Gin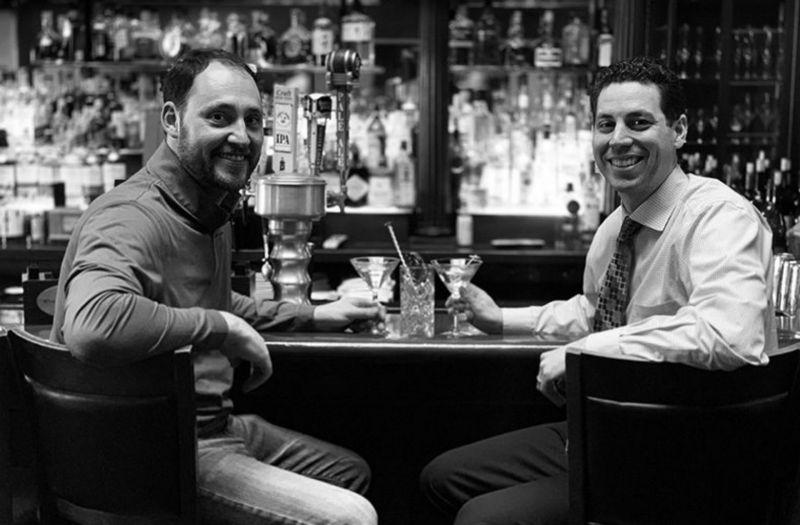 07/10/2020 Their mission is to upend the perception of gin as a singular flavor profile and highlight the broad range of styles and botanicals in gin recipes.
UpEnd Distilling, founded in 2018 by two friends who share an appreciation for craft spirits, honors the long tradition of gin but with a modern twist. The name UpEnd is a reflection of the backgrounds and vision of the founders. Chris, from UPstate New York, and Matt, from the East END of Long Island, have used their different backgrounds, experiences and taste preferences to redefine gin with unique and distinct recipes.
Silver medal winner at the 2020 Bartenders Spirits Awards. Bartender Spirits Awards will recognize, encourage, promote and celebrate excellence in the U.S. drinks industry.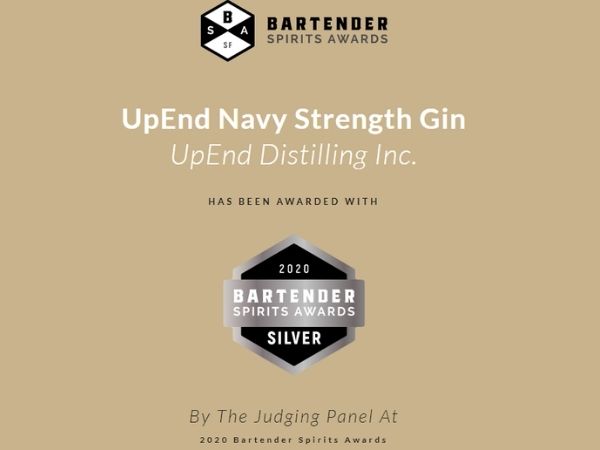 Their families have a history in the spirits business, from at home experimentation to distribution for many well known brands, and that has played a part in the direction of UpEnd. The team respects the history of gin and takes pride in being a part of it. In fact, their gin is distilled utilizing methods that date back to the 1800's. Still, Matt & Chris believe there is an opportunity to broaden the audience for gin by focusing on fewer ingredients that are more identifiable and relatable.
Their mission is to upend the perception of gin as a singular flavor profile and highlight the broad range of styles and botanicals in gin recipes. While UpEnd launches with a gin for the juniper lover, the team believes its full range will have a taste profile that fits almost everybody.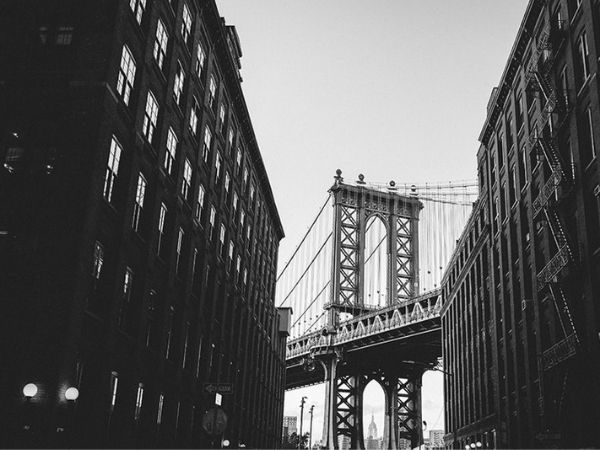 UpEnd Navy Strength Gin is their flagship; a gin that pays homage to a unique aspect of the spirit's history and highlights the juniper in a lively way. Navy Strength has a fascinating story that is the etymology of the term "proof." When British sailors would receive their rations of gin in the early 19th century they would mix it with a small amount of gunpowder and put a match to it. If it lit, it was "proofed."
At 57% alcohol by volume, this is an unapologetic Navy Strength gin, so we've turned up the juniper and balanced it out with bold botanicals that include coriander, lavender, licorice root, cinnamon, clove, and citrus. The flavor is crisp, clean and big; this is the reason why Chris enjoys it simply over ice. However, UpEnd Navy Strength Gin punches through in any cocktail allowing the gin to take center stage; this makes it a perfect selection for a classic negroni, Matt's favorite.
The team is honored to have won a Silver Medal at the 2020 Bartender Spirits Awards and a Double Gold Medal at the 2020 San Francisco World Spirits Design Competition; A statement to the quality, both inside and out.
Experimentation is everything; so sip it, mix it, but most of all enjoy it. The team says, it's not where you start, it's where you EndUp.
UpEnd Navy Strength Gin won a silver medal with 87 points at the 2020 Bartenders Spirits Awards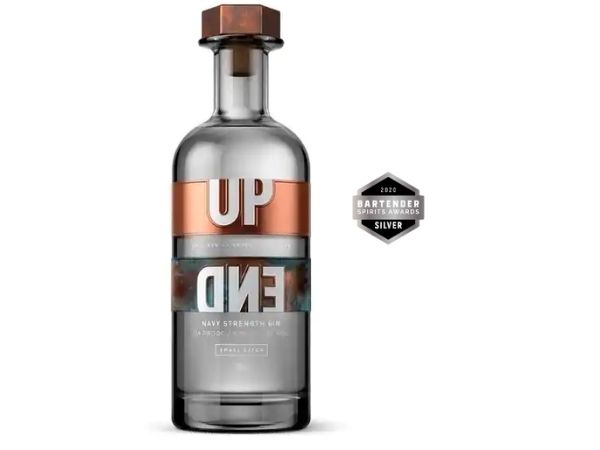 Who can bartenders reach out to for samples and pricing?
Matt McKee - matthew.mckee@upenddistilling.com or 615-788-0572
Chris Lofrese - chris.lofrese@upenddistilling.com or 845-988-7695
Support to bartenders.
We are focused on supporting our customers with tastings, social media, and website promotion, and we are open to their suggestions.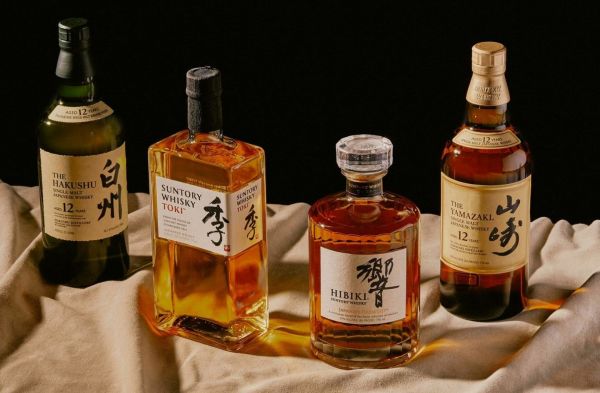 Insights
As the demand for the Japanese tipple grows across the world, authorities focus on regulating its production. What's in store for the Japanese Whisky market.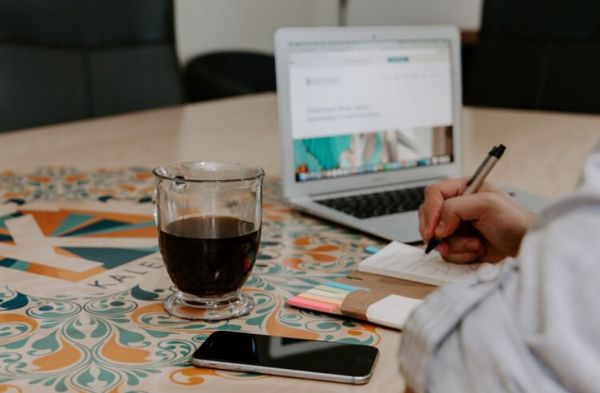 Operations and Management
The pandemic is disrupting businesses all around. In this talk by Sid Patel, he tells you what a leader needs to do now and how to do it.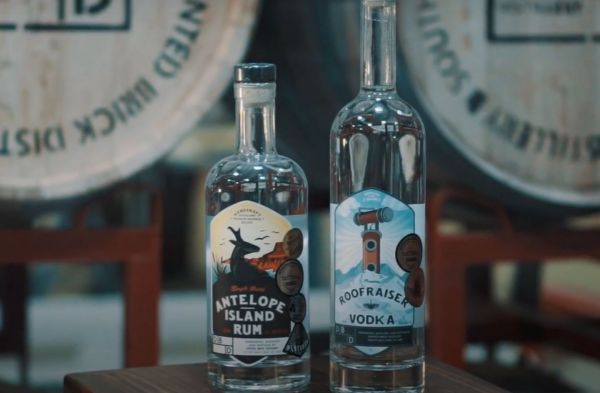 Suppliers Spotlight
A few years back a small group of entrepreneurs from Utah gathered to start the weekend with a craft cocktail hour and finally brought to life their passion for the highest quality spirits and recipes from centuries-old pioneers.
South San Francisco Conference Center, 255 South Airport Boulevard, South San Francisco, CA 94080, United States.
Register Now