Sober Talks With The Brand Ambassador Of Seedlip:René Hartel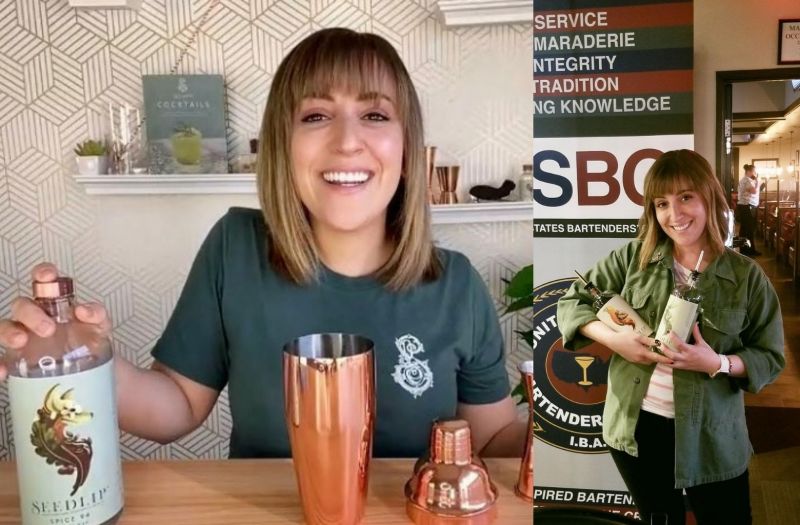 10/12/2022 The Brand Ambassador for Diageo's non-alcoholic spirit category, René Hartel talks about her journey, her marketing strategies, and how she is contributing to the emerging trends of non-alcoholic spirits.
René Hartel is the Non-Alcoholic Brand Ambassador at Enthuse Marketing Group on behalf of Diageo. Having an extensive background in the spirits industry, Hartel specializes in liquor sales, cocktail creation, and brand development. Starting her career in the beverage industry as a tasting room host, Hartel is now the Brand Ambassador of the World's first and best-selling Non-Alcoholic Spirit. Currently, she oversees the promotion, education, and marketing, being the face of Seedlip for the West Coast of the United States. In this interview, she talks about how she is spreading awareness and contributing to brand building for this new emerging category.
[[relatedPurchasesItems-31]]
Can you tell us a little about yourself and your role at Enthuse Marketing Group?
Hi, I'm René- a Bostonian, turned Angelino over the past decade. During my time in Los Angeles, I've enjoyed bartending, fostering animals, and becoming an Airbnb Super Host. I was hired by Enthuse Marketing to work on behalf of Diageo. Currently, I am the Regional Brand Ambassador for Seedlip; I oversee the education, visibility, and reach of Seedlip throughout the west coast, Phoenix, and Las Vegas.
How did you end up in this role and how has being a bartender in the past helped you to grow as a Brand Ambassador?
I was bartending for seven years at a fine dining establishment in the heart of downtown Los Angeles when Covid struck. I remember that dismal Monday night when I had to pack up the bar with my team, in hopes of reopening "in just six weeks"; but that six weeks turned into over a year.
I was never good at staying still, so a few months into the quarantine, I began to brainstorm ways to enhance my skillsets and resume. I spent the better part of Fall 2020 studying, as well as participating in weekly whiskey tasting clubs via Zoom.
I then began the search for a job where I could utilize my knowledge of spirits, as well as my love for cocktail creation and connecting with others. That is when I came across a part-time brand ambassador role. The position required giving out samples at grocery stores and local bars. It wasn't glamorous, but I was able to connect with others and teach them about spirits – two things that bring me joy.
I worked as a part-time brand ambassador for eight months while making some great connections and friendships. This aided me during my interview process for various positions in the spirits industry. After a few long months, I came across the position of a Non-Alc Brand Ambassador. I was instantly intrigued, as my boyfriend doesn't drink and I was bartending at home during the pandemic for the both of us. I applied for the role, and the rest is history.
My bartending background helps immensely with this position because the N/A category is still new and in need of cocktail recipes. I absolutely love spending time in my kitchen and creating new Non-Alc cocktails for my clients. The exploration, experimentation, and creativity that this position offers truly bring fulfillment to my life.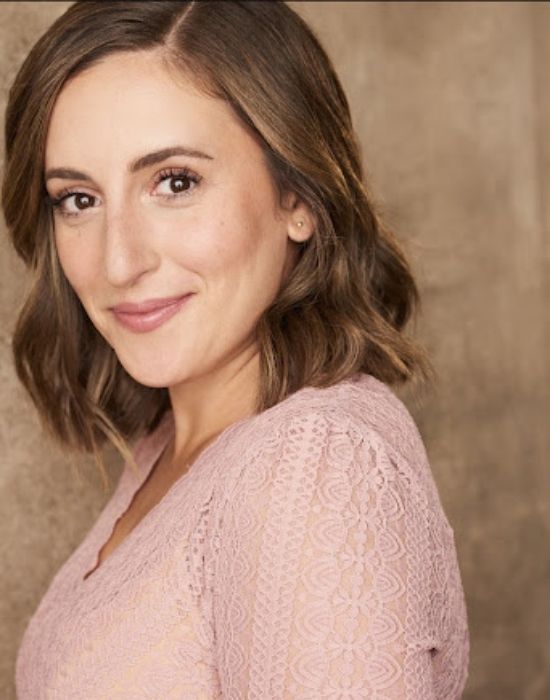 How do you increase visibility and promote brand awareness around consumers and trade?
First off, our brand team does an amazing job at promoting awareness via social media, events, and partnerships. I wouldn't be anywhere without them.
Currently, you could ask most industry professionals about tequila, and they would give you history, tips, and tricks, as well as personal opinions on the liquid. However, very few can speak to N/A spirits if asked. My job is to change that narrative. The most genuine way for me to increase visibility and promote brand awareness is by speaking to and connecting with folks in and around the spirits industry. In a sense, I am building a little N/A army to spread the good word of Seedlip and the emerging category. I do this by sitting down with guests at a bar, hosting Seedlip sponsored events, or connecting on social media.
What strategies do you use to gain distribution, increase volume sales and gain cocktail placements?
The biggest question I receive from bartenders is "what do I do with it?". Seedlip is alcohol- and sugar-free (two main carriers of flavor for traditional spirits), which creates new opportunities to experiment with the spirit. Therefore, you really need to know how to build cocktails for this specific medium. I support venues by creating custom cocktails for them. By looking at their clientele, ingredients behind the bar, and the staffs' willingness to play, I am able to construct a handful of delicious N/A cocktails that allow them to integrate Seedlip effortlessly and efficiently.
What are the 3 things you focus on while pitching your product to buyers?
Easy integration in recipes, cocktail price-points, and the opportunity to offer inclusive options for guests.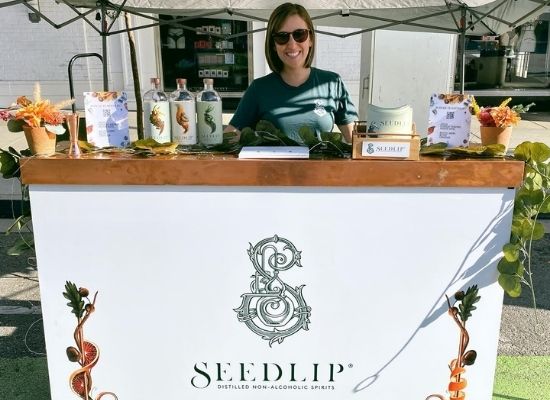 Source: Instagram / Rene Hartel
What do you focus on in your training and masterclasses? Could you take us through your training module?
I focus on making Seedlip as user-friendly as possible. You don't have simple syrup? No problem, use honey! Don't own a cocktail shaker? Use a mason jar! I then like to focus on the botanicals in each bottle. Pick a botanical and see what cocktails can be built around that flavor profile.
What kind of marketing collaborations do you do with Hotels and Restaurants? Could you give examples?
I love being able to collaborate with hotels and restaurants. We have hosted trade dinners and events throughout Southern California. Most recently, I partnered with Hotel Sofitel in Beverly Hills for a two-part Burlesque Brunch series. The series consisted of a beginner burlesque class, followed by a healthy lunch and Seedlip cocktails. The series promoted body confidence, without the use of alcohol.
Maintaining relationships with your clients is a big part of your role, what are a few simple yet effective ways to keep that going?
Think of your clients as friends - treat them with the same care and respect as you would friends outside of work.
What are some of the changes you have noticed in the drinks industry in the US since the Pandemic? How has this affected your brand?
Since the pandemic, many customers are looking for easy ways to enjoy drinks at home. This in turn has accelerated the trend of ready-to-drink cocktails and easy-to-follow recipes. We adjusted our approach by creating more recipes that are geared towards the at-home bartender.
What are some of the biggest challenges you face? Can you share a piece of advice for future brand representatives?
The transition from behind the bar to the front line has been a challenge. My advice to future brand representatives: trust your instincts. You don't have to have all the answers. Be humble and learn from your peers.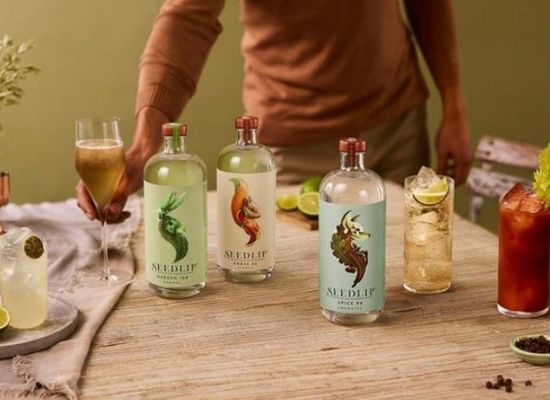 Source: Seedlip Drinks
What's your take on non-alcoholic cocktails? Can you take us through some of your favorite Seedlip cocktails?
Non-alcoholic cocktails are a movement that I am 100% excited to support. N/A spirits are their own category (ie. much like vodka, gin, rum, etc.) and therefore are mixed in their own unique way for cocktail creation. I think once people realize that not all N/A spirits are trying to replicate traditional spirits like gin or vodka, a new way of thinking emerges that can lend itself to delicious new possibilities.
One of my favorite Seedlip cocktails is the Seedlip Margarita, where I layer both Spice 94 and Grove 42 with agave and lime. Add in some muddled jalapenos and a Tajin rim, and I am one happy camper. Furthermore, I always have a bottle of Spice 94 in my kitchen; ready to pour a Spice & Tonic, specifically with Fever-Tree Elderflower Tonic.
Header image source: Instagram / Rene Hartel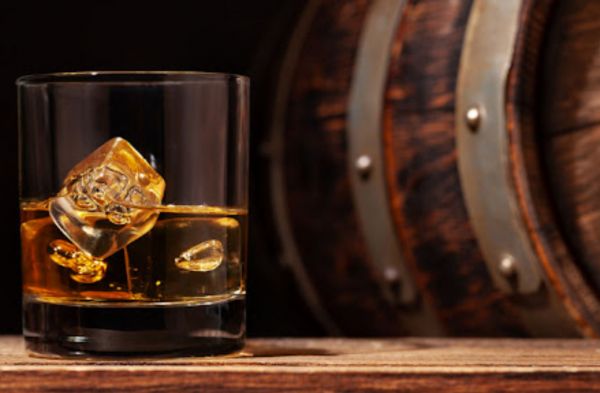 Insights
Even slight modifications to the maturing process have a significant impact on the flavor of the whiskey. Want to know how? Keep reading.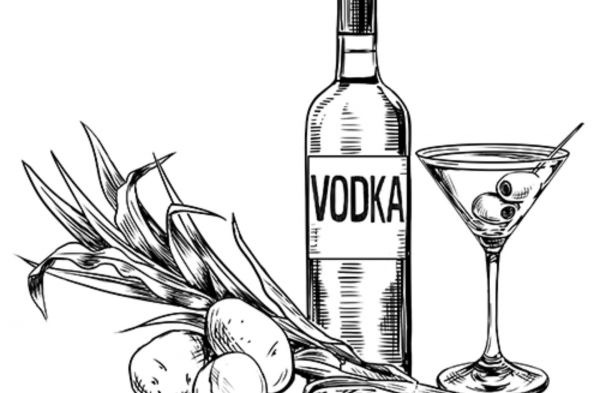 Insights
If you are curious to know where and who produced vodka spirits first?. Keep on reading the article below.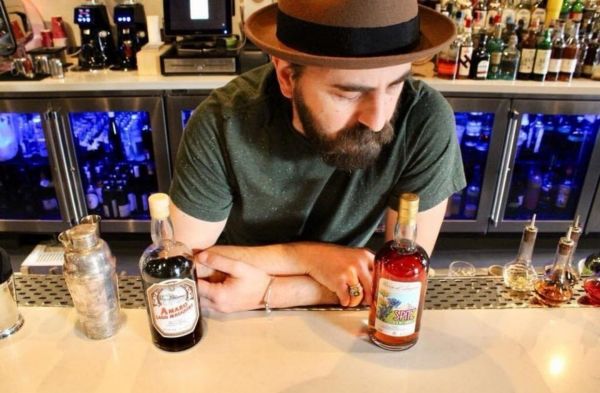 Interviews
Milano to Palo Alto, Massimo Stronati shares his decades of bartending experience exclusively for BartendersBusiness.com readers.
South San Francisco Conference Center, 255 South Airport Boulevard, South San Francisco, CA 94080, United States.
Register Now