Leadership In Crisis - What To Do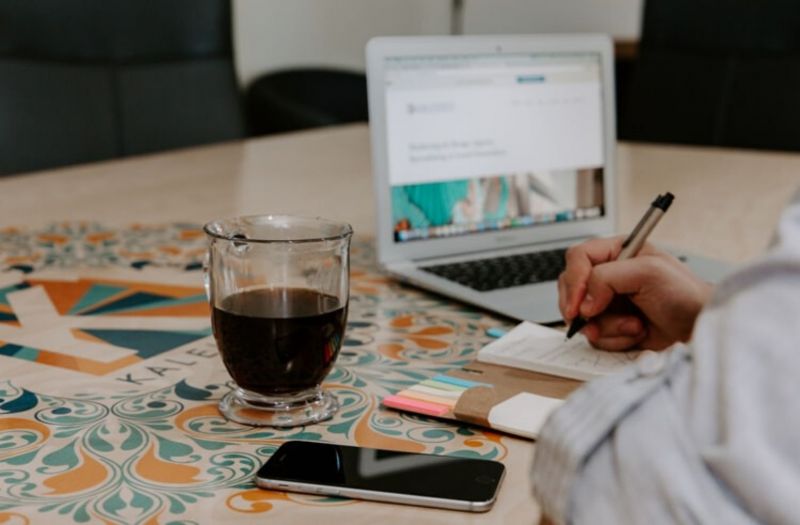 09/04/2020 The pandemic is disrupting businesses all around. In this talk by Sid Patel, he tells you what a leader needs to do now and how to do it.
The global outbreak of the Covid-19 virus is affecting the health of people, and businesses worldwide. The drinks industry is no stranger to the backlash that businesses are receiving. With governments across the world enforcing lockdowns, on-premise establishments shutting down, and social distancing taking place, sales are at a major drop.
During this time, leaders in the industry are facing a major crisis in terms of staff, operational costs, and business all in general. However, this isn't the end of things. Right now, leaders need to be at their most motivating point to handle what's going on. There isn't much that we can do, however, that doesn't mean that there is nothing we can do.
Today, we're taking down one segment of BTN's online courses about what leaders can do during the crisis. This webinar is given by Sid Patel, CEO and Founder of Beverage Trade Network.
To access the full webinar, register your interest here
As Sid said "When things get back to normal, can be 2 months or 6 months or 12 months, the mindset should be did you "put in the work" in this period so you can be ahead of the curve, accelerate, make up for your loss, double down"
Here are the things you need to do to keep going and work through during this crisis.
1. Mindset of a leader
The first and foremost thing you need to take care of is your mindset. As a leader, during this time, you need to be positive and look forward to what you can do next. If you're going to think that everything is over, or if you have a negative mindset, then your business will end right there.
It's important for a leader to hold onto their positivity and keep working. None of us know what's going to happen next, but if we fold our hands and sit back, without making a move - then of course, things are going to get worse.
So, as a leader, make sure you have a positive mindset, and you're there, all in to support your team and motivate them to work during this time while also making sure that they are safe.
2. Taking care of the team
The first duty of any owner/leader is to take care of their team, which includes employees, customers, and shareholders. Without your team, your business wouldn't be up and running. Think about it this way, without your employees you wouldn't be able to work, without customers there will be no sales, and without shareholders there will be no investments and benefits. So, as a leader, it's important to take care of your team first.
A good leader is one who takes care of his/her team, and that's exactly what you need to do right now. Ask your team if there is something you can do to help them, let them know the exact situation of the company right now. It's very important to be transparent with your team. They need to know what is going on, and that's the only way they will be able to support you.
3. Plan, plan, plan
Right now, what you need to do is work with what you have, and look a little into the future. What you need to do is plan thoroughly. Do a rough scenario planning by looking at different aspects. Plan for the worst cases, see what you can do if the worst thing comes down onto you. Plan for a bad case as well, and how you will monitor this. See what has worked with you before, and see if you can reuse those strategies to deal with the problem on hand, and see how you can play this as an opportunity.
4. Be prepared with new and different ideas
This is what you need to focus on, and it's what is going to involve a lot of positivity and motivation from your end. As soon as you see a ray of hope, you need to jump in and evaluate what you can do, and kickstart your business. See what you can do during this time, make sure it's something new and different. You'll have to find out new ways of working, and different ways of working to make sure you're back on track. So, evaluate and create new ideas and plans that you can have up and running according to the current situation, and also future plans for the minute you see the market opening up once again.
[[relatedPurchasesItems-31]]
5. Reset your expense line
Cut down your expenses substantially. Right now, you might think that your company is doing alright financially, but let's say 3 months down the line, you have no business coming in, then what are you going to do then? A great leader always thinks ahead, and as a leader, your finances should be what you are focusing on. Cut down on expenses that aren't needed right now. Defer employee bonuses and take salary cuts. A great way you can do this is by offering your employees half the salary for half a day of work. This way, you won't be getting rid of them, but you will have a way to hold onto your expenses as well.
What to do next?
You also need to plan for the future, because without that you're not going to grow. You need to constantly evolve and be ready for what's next. So, how are you going to do that?
Do a threat analysis
Once again, emphasizing on the fact that we don't know what is going to happen next. There is a high possibility that when trade returns, your business might still be dead. Right now is the time to plan for it. The upcoming years are definitely going to be slow, because once the pandemic is over and things are back to normal, people are not going to have a lot of money to spend - so business is bound to be slow. You need to plan for the slow years that are going to come, so plan for year 1 slow down, year 2 slow down, and year 3 slow down. Make sure you're ready for the downfalls if any come along your way.
Do your opportunity analysis
Now look a little bit on the positive side of things. Of course, things are not going to be down in the dumps forever, and you need to be ready when the trade picks up once again.
● Do an analysis of what the market will look like, it's bound to change, so see what the changed market will look like.
● Find out what markets will open first so you can tap into those.
● What will the new buying habits look like? How are people going to be spending?
● What are the new product opportunities for you? What are people going to want to see next?
● What is your competition going to be doing? What do you think is going on with actual competition and potential competition.
As Tony Robbins once said, "success is not about your resources, it's about how resourceful you are with what you have" - and this is time where we need to take these words into consideration and work with what we have.
So, as a leader, you need to be resourceful and ready for now, and the future.
About BTN Online Courses
Beverage Trade Network is all set to launch its online courses that will be available to all beverage industry professionals across the globe. With the Covid-19 outbreak, our hands are pretty much tied when it comes to business. Social distancing is taking place rapidly, and the safety of us, and those around us is the most important thing as of now.
The major reason BTN is launching the online courses is so that you are ready for the times ahead, and also know what you can do right now when it comes to business. Times are tough right now, but this too shall pass, and when it passes, the industry will be ready to skyrocket once again - so we want to help you get ready for that too.
BTN Courses will provide real-time and actionable insights to all trade owners. These webinar-based courses need to be pre-registered by all of you. Also, to mention that the course is unique from others, noting that all of you will eventually get to apply what you've learned.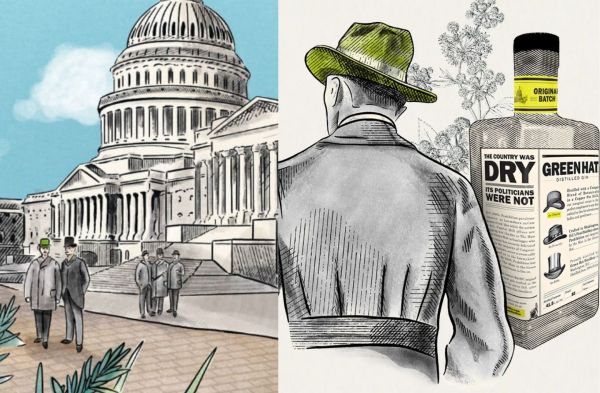 Suppliers Spotlight
2021 Bartender Spirits Awards rolled out their winners list and crowned the esteemed Gin Of The Year to Green Hat Gin.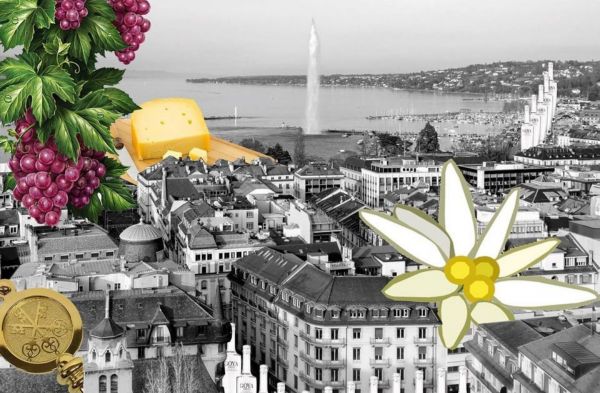 Suppliers Spotlight
Clara Canals Corral, Co-Founder and CEO at Goya Tequila shares their story. Goya Tequila won 89 points, a silver medal at the 2020 Bartenders Spirits Awards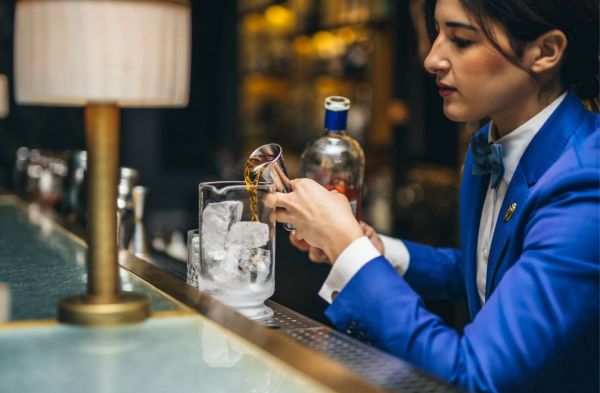 Interviews
With hospitality running in her blood, Cristiana Pirinu is pursuing her passion for bartending at The Donovan Bar.
South San Francisco Conference Center, 255 South Airport Boulevard, South San Francisco, CA 94080, United States.
Register Now