Alec Vlastnik: 2021 and the Bar Industry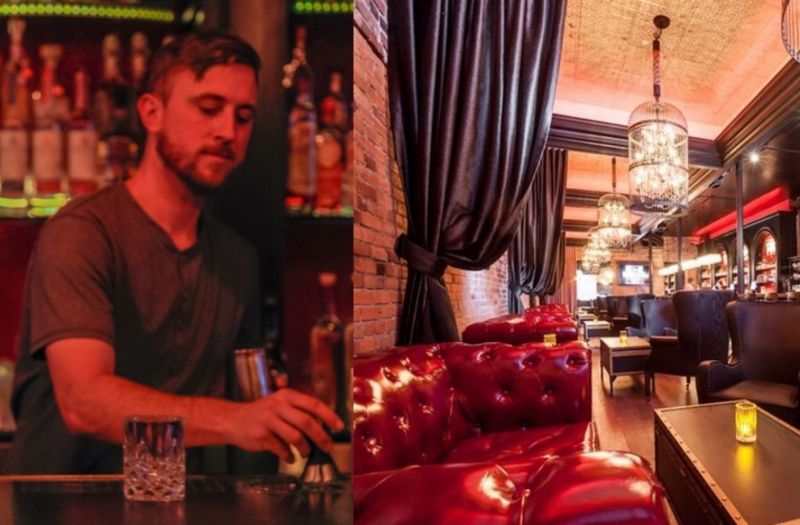 23/01/2021 Alec talks about the trends he sees in the bar industry in 2021 and how he hopes the bar industry will shape up.
Alec has been in the F&B industry for over a decade. An athlete by nature, he fell in love with the fast-paced, sometimes chaotic nature of bars and restaurants.
"I thoroughly enjoy having too much on my plate at one time, wearing multiple hats, getting to interact with the guests, and leading my staff." - Alec Vlastnik
He is most passionate about craft cocktails, creating his own ingredients, and marrying flavor profiles. Alec Vlastnik is also a judge at the upcoming 2021 Bartender Spirits Awards.
Where do you work?
Barbarossa Lounge. Barbarossa is a cocktail-driven bar and lounge in North Beach, breathing new life into the historic location at 714 Montgomery Street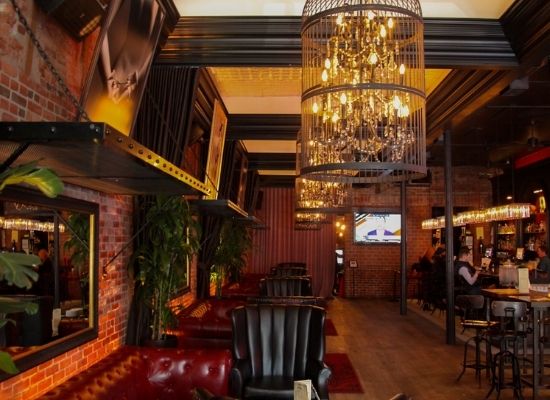 Barbarossa Lounge, San Francisco
What inspired you to get into bartending?
Initially, it was the realization that I could earn a good living and progress in the industry without a college degree. Later it became the satisfaction of creating something and being able to put it in front of the consumer and get instant feedback.
How according to you has the role of the bartender evolved, especially now during Covid times?
The bartending position has always required as much flexibility as any position in the industry. Bartenders are often expected to fulfill the roles of servers, barbacks, and food runners in addition to making drinks. Now with the current restrictions, those bars and restaurants that are able to stay open have had to cut back staff considerably. As a result, now more than ever you are seeing the role of a bartender be an all-encompassing one.
What are some of the most important skills for a bartender to have?
Humility, focus, and a positive attitude.
Understanding that you don't have all the answers is extremely important. Of course, you have more knowledge and information about the bar than your guest does. The important part is to share that knowledge without making them feel less intelligent or seeming pompous. It is equally important to approach the job every day like you intend to learn something new.
If you cannot focus on multiple tasks at once then this will be a difficult job for you. Multi-tasking skills can be improved with experience. The best bartenders are always focused on the task(or tasks) at hand.
A positive attitude can improve your coworker's working environment and your guest's experience. No one is in a good mood all the time but you gotta fake it til you make it. Your mood is always easily perceived by the guests and can immediately make or break an experience.
What do you look for when you plan to buy spirits for your bar?
Typically whether it fills a need or a gap. For a back bar item, does it overlap too much in profile or price with anything in my inventory? Will it move without being pushed? If not what are the talking points that can be used to interest our guests? For a Well or Menu item, it comes down almost entirely to the flavor profile and price point.
What support programs work best for you from suppliers?
I personally appreciate it most when a supplier is willing to provide support to get an event off the ground. Collaborating for outreach and execution of an event to reward our loyal guests or drive in new business. Things that help drive revenue as opposed to just giving price reductions.
What cocktails and drinks trends you see in 2021
Cocktail kits have been the main new trend this past year. With the pandemic forcing so many bars to resort to to-go options I've seen a lot of people get really creative with 'do it yourself' home cocktail kits. I don't know however if this has been popular enough to survive post lockdown. I think once the industry is able to return to normal we will see an explosion of new creative trends from bartenders who have been locked up experimenting.
What's the best part of your job?
It's a creative outlet. There's a lot of things I genuinely enjoy about my job but the one thing that has really kept me coming back is the ability to have full creative licensing on my cocktail lists. I am always thinking of new and different ways to make ingredients, garnish glassware, combine flavors, and create an experience with each cocktail.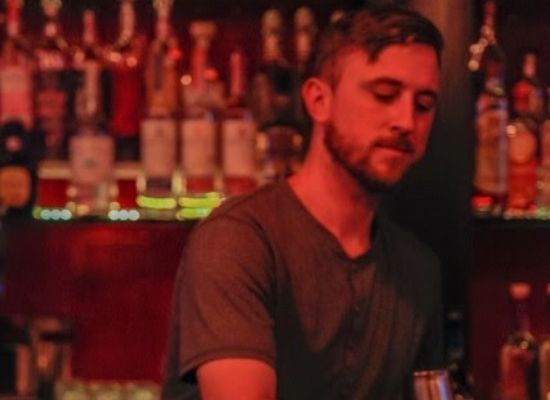 Alec Vlastnik
What are your favorite TV shows right now? Or your favorite movie?
The NFL RedZone. This time of year is why I insist on having Sunday's off. It's 7 hours of commercial-free football and it's widely entertaining. We are on to the playoffs now so my football Sunday's are winding down until next year.
If you had to pick one spirit as your personal best which would it be and why?
Gin. It is a really tough decision as I have a small obsession with the agave plant. But gin allows the most room for expression and uniqueness. With an endless array of botanicals to choose from and only one required to be used, you so often will taste two gins that are worlds apart.
How are you marketing your bar to drive some foot traffic during covid-19?
Unfortunately, I have not been able to. I think it might have been a fun challenge to try and drive To-Go business or to be open at a limited capacity. However, the restrictions in San Francisco are such that we have been completely closed since March. With the exception of a few weeks in October where indoor dining was briefly allowed to resume.
Any tips for new bartenders?
Remember that you are entering into Customer Service. Too many bartenders I'm afraid forget that the main purpose of their employment is to serve the guest. And if it were not for the people sitting at your bar, there would be no bartenders.
What's the most underrated cocktail ingredient or spirit?
Possibly American Brandy for the most underrated spirit. I have had some Germain Robin or Charbay out of Northern California that I think could compete with some of the most highly rated Cognacs.
With the current pandemic, what will the F&B industry look like in the near future?
Hopefully, the industry will be incredibly vibrant in the near future. It's hard to say how near that future actually is but I know the bartenders can't wait to get back behind the bars and patrons can't wait to belly up. I am hoping to see fervorous interest from a population that has been denied a social life for quite some time and an eager group of bar persons who can't wait to unless the ideas they've been penning in their notebooks or working out in their home kitchens.
Are there any permanent changes Covid will create in the bar industry?
The ability to sell alcohol To-Go and the ability to sell anything in your inventory. I very much hope these changes stay in effect. I think establishments and customers alike have shown that they can be responsible with these changes. Once bars are able to be back to full capacity, these changes could then be able to increase revenue for those that managed to stay open through these incredibly tough times.
What is your most popular cocktail?
Possibly my Smoked Old Fashion. It's a simple drink, not far removed from a classic old-fashioned but people really seemed to love it and respond to the presentation. The cocktail is 2 oz of Bacon Fat washed Bourbon, Maple Syrup, and house-made barrel aged Bitters. We serve it in a mason jar on ice, pipe applewood smoke into the jar, and shut the lid. When the guest opens the jar they are hit with a plum of applewood smoke that immediately dissipates but the flavor remains.
What cocktail trends would you like to see going away this year?
I think I'd like to stop seeing celebrity-endorsed/owned Tequila companies popping up.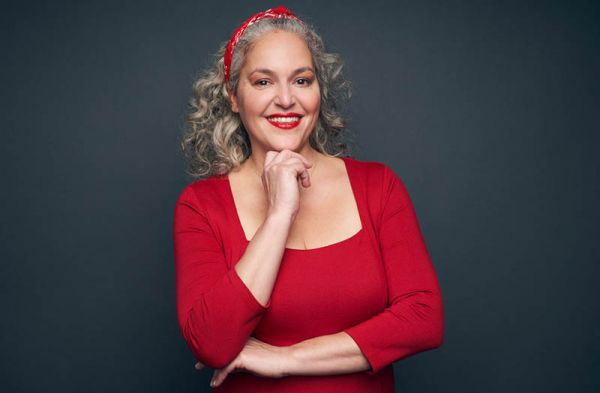 Interviews
In a conversation with Lynnette Marrero, Bar Manager at Llama Inn. She tells us about 2022 bar trends, how she dealt with pandemic positively, and more.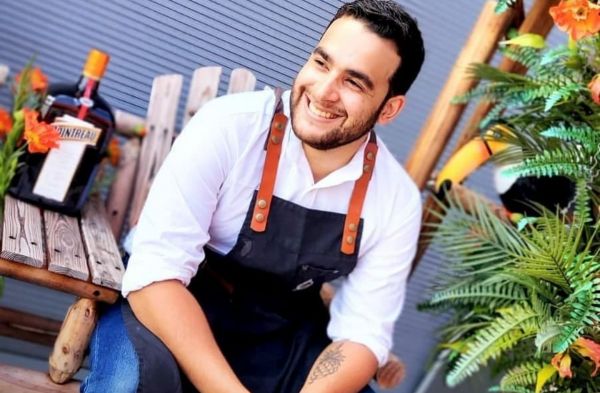 Interviews
From building relationships to brand events, Kyle Elwis shares tips on how suppliers can work effectively with bartenders to increase sales.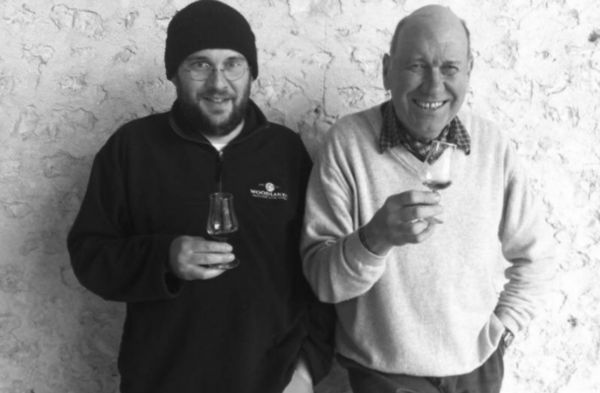 Suppliers Spotlight
Jean Fillioux Cognac Grande Champagne La Pouyade Gets A Double Gold with 97 points, best cognac and a best value for its price at the 2021 Bartenders Spirits Awards that recently took place in San Francisco
South San Francisco Conference Center, 255 South Airport Boulevard, South San Francisco, CA 94080, United States.
Register Now