Dry January Has Never Been So Much Fun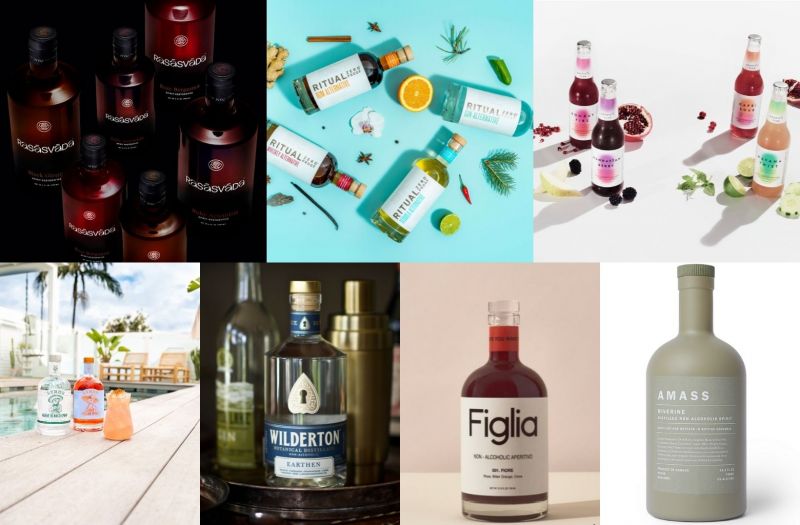 17/01/2022 Here are 7 Non-Alcoholic Beverages for you to sip Beyond Dry January and well into the new year 2022.
It's becoming abundantly clear that consumers are rapidly changing their relationship to alcohol. As a result, sobriety is experiencing a resurgence in America, as demand for non-alcoholic beverages reached a 3-year high and grew over 60% in 2021. And while Dry January continues to be the most popular 'season' for Non-Alco interest, we'll be sipping them way beyond. New brands continue to launch in this space, but we've selected 7 that achieve liquid excellence and are worthy of your attention.
RASĀSVĀDA
RASĀSVĀDA (is an Indian philosophy that means the taste of bliss in the absence of all thought) crafts a range of zero-proof, plant-based spirit restoratives. This unique range combines ancient Asian medicinal traditions, tea rituals, and homeopathy.
Based out of New York, Rasāsvāda was founded by Connor Godfrey, with formulas created by his cousin Joshua Kaiser, founder of Rishi Tea & Botanicals. The expressions are made using 45 whole plant ingredients, with no chemical additives, preservatives, or sweeteners. They have 3 offerings: Ruby Artemisia, Rose Bergamot, and Black Ginger.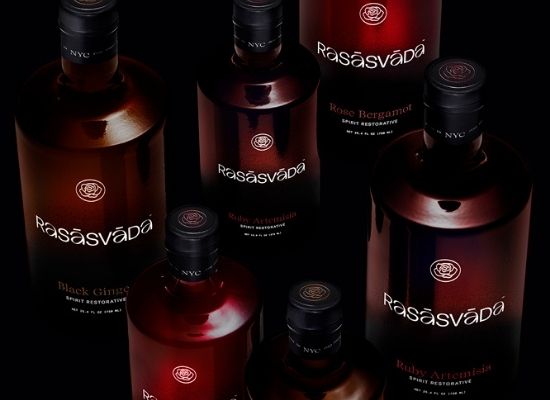 Each ingredient that goes into Rasāsvāda is ethically sourced from farmers on six continents who hand harvest for their naturally healthful qualities.
That said, the expressions are not intended to be used as medicine, nor are they designed to treat any disease. Rather they can be sipped on their own over ice or mixed with cocktails and mocktails.
Lyre's Non-Alcoholic Spirits
Lyre, named after the Australian bird, and purported to be the best mimic in the world, launched in the US in 2019. Lyre's Non-Alcoholic Spirits consists of a range of 16 alcohol-free classic spirits, including a Dry London Spirit (its gin alternative), American Malt (whisky) White Cane Spirit (clear rum). They also offer five Ready-To-Drink expressions.
The company was founded by Mark Livings and Carl Hartmann, multi-award-winning serial entrepreneurs, with the mission of providing an alternative for those who don't wish to imbibe alcohol but still want to enjoy the flavors of their favorite spirits.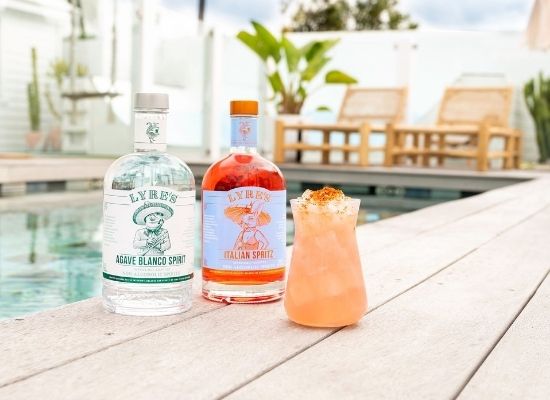 Right in time for Dry January, Lyre recently launched two agave spirit alternatives in the United States: Agave Blanco and Agave Reserva.
All spirits contain natural essences, extracts, and distillates that match the aromas, tastes, and textures you find within their alcoholic counterparts.
Ritual Zero Proof
Ritual Zero Proof is a spirit alternative to echo the flavor and burn of liquor – without the alcohol or calories. Headquartered in Chicago, Ritual Beverage Company is a labor of love founded by three longtime friends. Artists and entrepreneurs, foodies who work out, and parents who drink developed Ritual as a new way to mark a moment.
After experimenting with hundreds of recipes and consulting with bartenders, chefs, and beverage professionals, Ritual launched three flagship products, a gin, whiskey and rum alternative. In January 2020, Ritual received a minority investment from global beverage company Diageo via Distill Ventures. The brand expanded its portfolio with the launch of a Tequila Alternative in April 2020 (named 2020's Best Non-Alcoholic Spirit by the Beverage Testing Institute).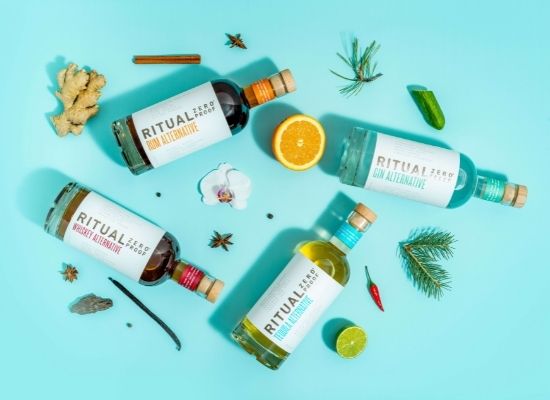 All ritual spirits are distilled without artificial ingredients, colors, or flavors of any kind – and were recently listed in Whole Foods nationwide.
Mocktail Club
Mocktail Club is a line of ready-to-drink alcohol-free cocktails made with superfruits and antioxidants. Founded by ex-banker Pauline Idogho searching for an alternative to cocktails when she became pregnant. These sophisticated drinks are created with functional benefits and include antioxidants and prebiotics for digestive health. The idea was to recreate classic cocktail complexity and boldness without the alcohol.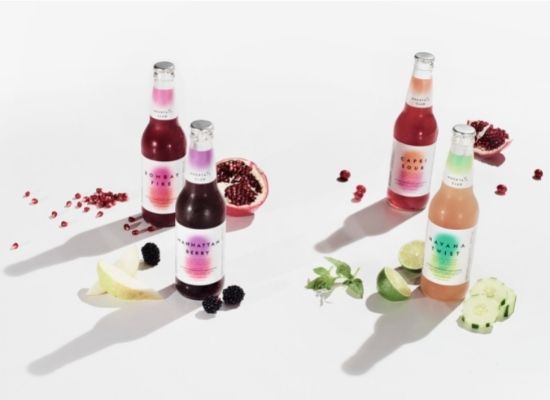 Mocktail Club has four flavors: Capri Sour, Bombay Fire, Havana Twist, and Manhattan Berry.
Each cocktail contains 10-11 different ingredients to create a balance of tart, savory, sweet, and bitter notes. The ready-to-drink mocktails can be enjoyed on their own or mixed.
Wilderton
Driven by a desire to shift what's possible in Non-Alcoholic drinks, Founder Brad Whiting, a spirit's industry veteran in Oregon, created Wilderton, a collection of non-alcoholic, gluten-free, and zero-calorie spirits made with a unique approach to flavor and aroma. Made in the Pacific Northwest by distiller Seth O'Malley, who had a passion for botanicals but felt constrained by the limited flavors celebrated in alcoholic spirits.
Whiting and O'Malley found an instant connection and set out on a shared mission: to create spirits with unique taste and complexity that would elevate non-alcoholic cocktails. Inspired by both obscure and familiar wild plants worldwide, raw botanicals are selected and combined with methods from tea making, perfumery, and distillation to craft uniquely flavorful and aromatic non-alcoholic expressions.
Using modern vacuum distillation technology, Wilderton's proprietary production process captures the most desirable elements of the botanicals without alcohol ever being introduced or removed.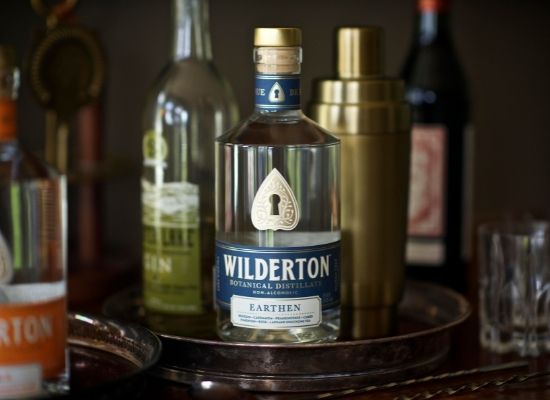 Wilderton is available in 2 expressions: the bold, spicy, smoky Earthen (in image) and the bright, floral, citrusy Lustre.
Figlia
New York-based Figlia (daughter in Italian) was launched in 2021 as a non-alcoholic aperitivo. Founder Lily Geiger wanted to create a non-alcoholic brand in honor of her father, who struggled with alcoholism and passed away in 2020.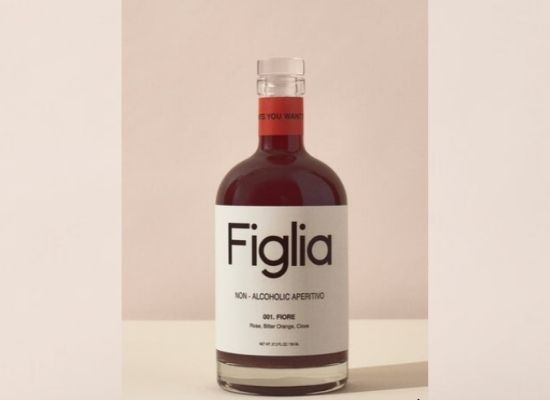 The first flavor to be released is Fiore (Italian for flower) and is a nod to the Campari-style spritz culture, with notes of rose, bitter orange, and clove.
With each Figlia purchase, a percentage of proceeds are given to Partnership to End Addiction and 1% For the Planet in support of the sober community and sustainability efforts. It can easily be sipped on its own over ice with a slice of orange and topped with tonic or club soda.
Riverine
AMASS, a clean botanics company, launched Riverine, a refined non-alcoholic spirit that captures the lush landscape of the Pacific Northwest. Riverine uses natural botanicals to deliver complex flavors in place of alcohol.
Inspired by the dense coniferous forests of the Pacific Northwest, where co-founder and Master Distiller Morgan McLachlan grew up, Riverine is a blend of 14 organic botanicals, including sorrel and sumac. Each botanical is individually distilled using a proprietary hydrosteam distillation process. In this crucial step, water vapor, instead of alcohol, extracts essential oils for a crisp and evergreen flavor profile.
Riverine can be used in various cocktails or simply sipped over ice with a splash of tonic.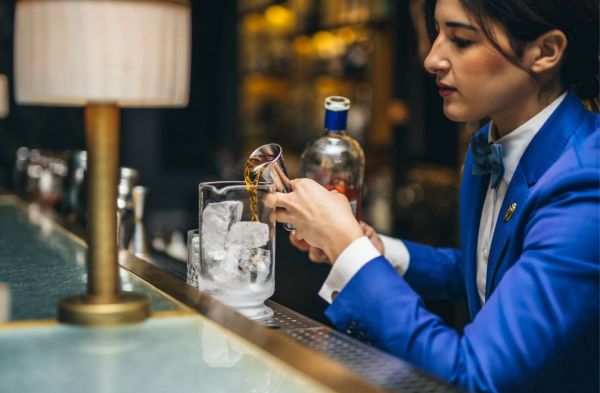 Interviews
With hospitality running in her blood, Cristiana Pirinu is pursuing her passion for bartending at The Donovan Bar.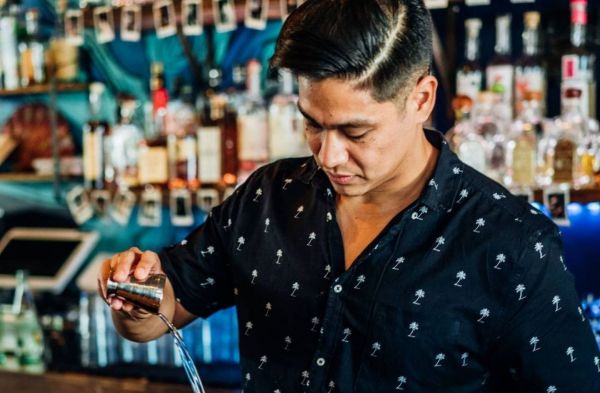 Interviews
Build a stellar cocktail menu with Teddy Martinez from Mezcalero.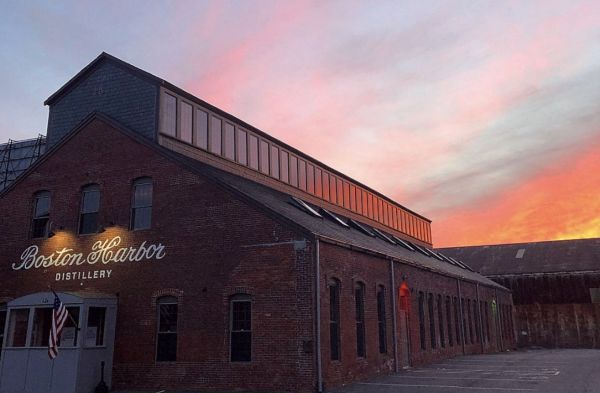 Suppliers Spotlight
Demon Seed Whiskey scored 89 points, a silver medal at the 2020 Bartenders Spirits Awards.
South San Francisco Conference Center, 255 South Airport Boulevard, South San Francisco, CA 94080, United States.
Register Now